Greatest Early Metal Bands (1965-1972)
qaz9999
you think of metal as being 80's and 90's very heavy rock. but it started with the 60's. it is now time to choose one of the best bands started between 1965 and 1972, which were absolouteley metal compared to anything else of the time.
The Top Ten
1
Deep Purple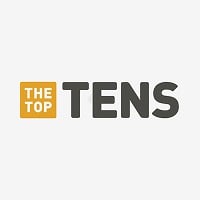 Deep Purple are an English rock band formed in Hertford in 1968. They are considered to be among the pioneers of heavy metal and modern hard rock, although their musical approach changed over the years. Originally formed as a progressive rock band, the band shifted to a heavier sound in 1970. Deep Purple, ...read more.
So many people opine on Black Sabbath being the founders of Heavy Metal but Deep Purple was first out, first best, and first with true Metal syncopation. I will never take Black Sabbath off that list, I'll just put them under Deep Purple every time. I was there. My band was there. We were heavily influenced by both from albums, radio, concerts, and meeting both back stage and at hotels. The best comment on this site was from Metal_Treasure who actually took the time to distinguish both band's contributions to future subgenres of Metal. Nice work.
This has to be my favorite band of the time. They influences so many bands and make music that will live forever. Greatest band of all time.
First band to call themselves heavy metal. they also managed to integrate organ music into heavy metal. - qaz9999
Just listen to In Rock; that's all about Heavy Metal; and this Album was made 1969/70 and released later in 1970.
4 Comments
2
Black Sabbath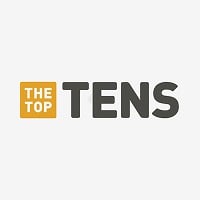 Black Sabbath were a Heavy Metal band formed in Birmingham, England in 1968 by guitarist and songwriter Tony Iommi, singer John "Ozzy" Osbourne, bassist and main lyricist Geezer Butler and drummer Bill Ward. ...read more.
When in the world were the Who and the Rolling Stones considered metal. This is best by far. Listen to paranoid, iron man, war pigs, N.I. B, changes and evil woman.
Other then deep purple the awesome bands above us aren't metal the first metal band is the best Sabbath
In my opinion the best metal band of all time! Why aren't they higher?
Rocking the entire world with metal - qaz9999
3 Comments
3
Led Zeppelin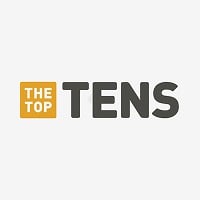 Led Zeppelin was an English rock band formed in London in 1968. The group consisted of Robert Plant (Vocal), Jimmy Page (Guitar), John Paul Jones (Bass, Keyboard) and John Bonham (Drums). The band's heavy, guitar-driven sound, rooted in blues and psychedelia on their early albums, has earned them recognition ...read more.
Can only go up from here
Led Zeppelin were consistently brilliant, all were / are superb and inventive Rock musicians who could turn to most forms of rock music including some forms of Heavy Metal along with many other styles. I suppose it should also be remembered this was pretty much achieved without the need of high tech electronics that is available now.
Led Zeppelin changed and formed early rock music. They are simply the best. It's very strange that they are on fifth place.
Well, none of these are proper metal bands, except maybe Black Sabbath. But in the words of Dave Grohl in his Rolling Stone article about Zeppelin, "Metal would not exist without led zeppelin. And if it did, it would suck"
5 Comments
4
Uriah Heep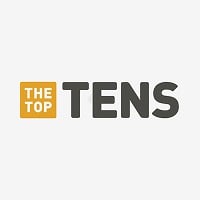 Uriah Heep are an English rock band formed in London in 1969 that was one of the top rock bands in the early 1970s. Twelve of the band's albums have made it to the UK Albums Chart (Return to Fantasy reached No. 7 in 1975). Uriah Heep's distinctive features include a massive keyboard sound, strong vocal ...read more.
Along with Deep Purple, Led Zeppelin and Black Sabbath, the four bands formed the base of current rock!
One of the greatest of all time.
A great band - their sound was a fusion of progressive/art rock/heavy metal. David Byron's quasi-operatic vocals added some metal feel, too.

Their debut album 'Very 'Eavy...Very 'Umble' (1970) was one of the first albums with the word (H)eavy in the title.
The song Bird of Prey (1971) is a metal song, with metal vocals and screams: awesome vox even from today's metal viewpoint.
Their epic piece Salisbury (1971) is 16:20 min long and sounds to me like early symphonic metal with prog elements.

Uriah Heep is the favorite band of Hansi Kürsch - lead singer of the metal band Blind Guardian, currently one of the best metal bands. They did a cover of 'The Wizard' and I think it's awesome.
Besides, Hansi Kürsch named his second band after a Uriah Heep album - Demons & Wizards. Yeah, he definitely loves Uriah Heep. - Metal_Treasure
5
Scorpions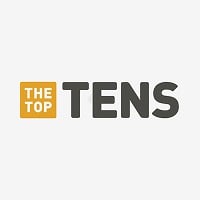 Scorpions are a German rock band formed in 1965 in Hanover by Rudolf Schenker. Since the band's inception, its musical style has ranged from hard rock to heavy metal.
Going to watch live in 2 weeks, Auckland New Zealand, are you jealous.
A German band formed in 1965.
I can't believe these guys have been around for 50 years and still kick ass
(same for Judas Priest, Black Sabbath, Deep Purple and Uriah Heep - these bands still put out new albums or/and tour).
But I don'd know if The Scorpions played something related to metal in 1965-1972... - Metal_Treasure
6
Steppenwolf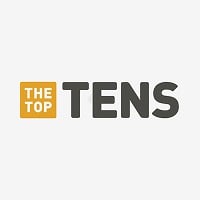 Steppenwolf is a Canadian-American rock group that was prominent from 1968 to 1972. The group was formed in late 1961 in Toronto by vocalist John Kay, keyboardist Goldy McJohn, and drummer Jerry Edmonton.
Born to be wild mentioned "heavy metal" for the first
Time in music history
The pioneers of canadian rock and metal - qaz9999
7
The Sweet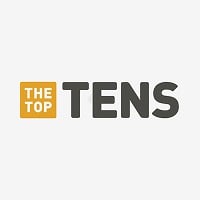 The Sweet is a British glam rock band that rose to worldwide fame in the 1970s. Their best known line-up consisted of lead vocalist Brian Connolly, bass player Steve Priest, guitarist Andy Scott, and drummer Mick Tucker. The group was originally called Sweetshop.
Sweet did play as tough as any other band at that time.
Good to see them up there they deserve it
Sweet could rock as hard as anybody
The sweet had songs such as Fox On The RUn ( covered by Girlschool),
A.C.D.C. ( Covered by Joan Jett) & Love is Like Oxygen... Not only did they flirt with metal.. Their original Material had elements of heavy metal in them.. Andy Scott is one of the most underrated guitarists ever,in my humble opinion
1 Comment
8
Queen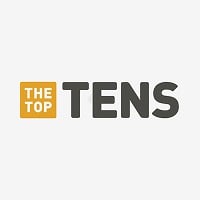 Queen are an English rock band formed in 1970. Members were Freddie Mercury (Vocals and Piano), Brian May (Guitar, Vocals), Roger Taylor (Drums, Vocals), and John Deacon (Bass Guitar, Vocals). Before forming into Queen, Brian May and Roger Taylor had played together in a band named Smile. Freddie Mercury ...read more.
Formed in London in 1970.
Queen were not considered as metal or metal influence back then but things changed over time.
They actually wrote and performed the first thrash metal song - Stone Cold Crazy. It was written by Freddie in 1968 and recorded a bit later when he joined Queen. Metallica did a cover.
Another pretty aggressive and dark song is Dead On Time.

From a current metal viewpoint, Queen's sound was closer to metal than Led Zep's, for example. In other words, contemporary metal music sounds more like Queen than like Led Zep. - Metal_Treasure
9
Thin Lizzy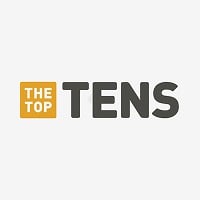 Thin Lizzy are an Irish rock band formed in Dublin in 1969. Their leader Phil Lynott was composer or co-composer of almost all of the band's songs, and the first black Irishman to achieve commercial success in the field of rock music. Thin Lizzy's most successful songs, "Whiskey in the Jar", "Jailbreak" ...read more.
An Irish rock-to-metal band formed in Dublin in 1969.
Some of the biggest Thin Lizzy fans are Metallica, Iron Maiden, Vader and Mastodon, to name a few. They all state they were influenced by Thin Lizzy and did many covers.
Some great musicians played for Thin Lizzy - Phil Lynott, Gary Moore, John Sykes, Vivian Campbell, Tommy Aldridge.
Thin Lizzy riffs are killers, some solos and basslines are remarkable, too.

To see how influential Thin Lizzy were towards metal creation, go to a list I just started on the Top Tens:
Top Ten Best Cover Versions of Thin Lizzy Songs - Metal_Treasure
10
The Jimi Hendrix Experience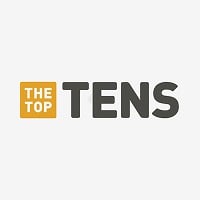 The Jimi Hendrix Experience was an English-American rock band that formed in Westminster, London, in September 1966. Composed of singer, songwriter, and guitarist Jimi Hendrix, bassist and backing vocalist Noel Redding, and drummer Mitch Mitchell, the band was active until June 1969. During this time ...read more.
The Contenders
11
U.F.O.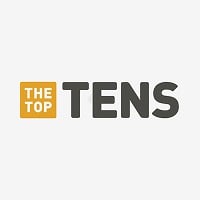 UFO are an English rock band that was formed in 1969. They became a transitional group between early hard rock and heavy metal and the new wave of British heavy metal.
I love doctor doctor - Pony
Formed in 1969, they became a transitional group between early hard rock and heavy metal, and the New Wave of British Heavy Metal (NWBHM).
Their song 'Doctor Doctor' was covered by Iron Maiden. - Metal_Treasure
12
Rolling Stones
They aren't metal and didn't influence metal. Shouldn't be on this list. - Metal_Treasure
The first bad boy rockers in a time ruled by mods. - qaz9999
13
The Who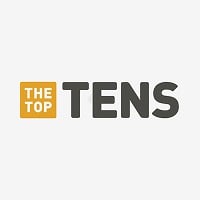 The Who is an English rock band formed in London, England in 1964. The most recognizable lineup was Roger Daltrey (lead vocals), Pete Townshend (guitar), John Entwistle (bass guitar), and Keith Moon (drums). They are best known for their live performances and hit songs Baba O'Riley, My Generation, and ...read more.
The who... Early influences in the evolution of metal.
Rock, hard rock, power pop - there's NO metal here. Shouldn't be on this list. - Metal_Treasure
The premier metalheads of the 60's and 70's. pioneers of the rock opera. - qaz9999
14
AC/DC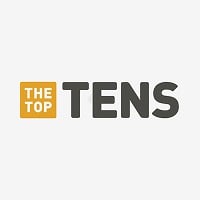 AC/DC are a Australian hard rock band, formed in November 1973 by brothers Malcolm and Angus Young, who continued as members until Malcolm's illness and departure in 2014 . They were fronted by Bon Scott until his untimely death due to alcohol poisoning in 1979, after which they hired Brian Johnson ...read more.
A great band, but they started in 1973. - IronSabbathPriest
Formed in 1973 and never been metal. Shouldn't be on this list. - Metal_Treasure
Came along late in the game. Decent but no virtuosos.
Metal rockers to the core. - qaz9999
1 Comment
15
Blue Cheer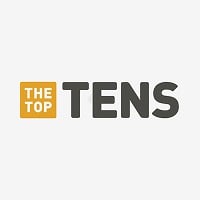 Blue Cheer was an American rock band that initially performed and recorded in the late 1960s and early 1970s and was sporadically active until 2009. Based in San Francisco, Blue Cheer played in a psychedelic blues rock style, and are also credited as being some of the earliest pioneers of heavy metal, ...read more.
Listen to the 67 demo tape played on fm station kmpx in san Francisco
Listen to Dr Please or Parchment Farm.
Why aren't they number 2? Black Sabbath, Blue Cheer, and Iron butterfly were the pioneers of metal, especially Doom metal. What these 3 bands have in common is that Heavy bass, loud cymbal smashing percussion, and brain-melting guitar solos that are common throughout the heavy metal/doom genre.
16
Judas Priest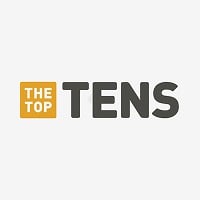 Judas Priest are a British heavy metal band that formed in Birmingham, England, in 1969. They are often referred to as one of the greatest metal bands of all time, and are even commonly called "The Metal Gods", after one of the songs on their 1980 album "British Steel". ...read more.
Formed in Birmingham, England in 1969.
This case is a bit complex - Judas Priest didn't play metal in 1969-1972 and they were unknown back then but now I'd say this is the greatest metal band on this list. - Metal_Treasure
Heavy Metal in a nutshell
17
The Stooges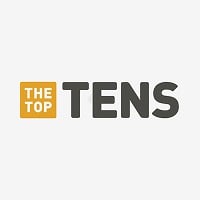 The Stooges, also known as Iggy and the Stooges, are an American proto-punk band from Ann Arbor, Michigan, first active from 1967 to 1974, and later reformed in 2003. Although they sold few records in their original incarnation, and often performed for indifferent or hostile audiences, the Stooges are ...read more.
The Stooges were a proto punk rock band,not Proto...or even metal...
Just listen to Iggy Pop try to cough out the lyrics to "I wanna Be your dog"..this would be enough to make you naucious!
18
The Kinks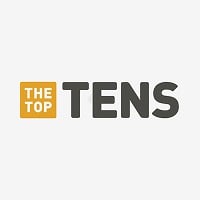 The Kinks are an English rock band formed in Muswell Hill, North London, in 1964 by brothers Ray and Dave Davies. They are regarded as one of the most important and influential rock bands of the 1960s.
You Really Got Me (1964) - it's riff is demonic. The Kinks should be in the top 10 because they invented something important.
The Kinks experimented with louder rock sounds and made pioneering contributions to the field. Dave Davies became bored with the traditional "clean" guitar style of the period and in search of a louder, more biting sound, he famously split the speaker cone of his Elpico amplifier:

"I started to get really frustrated [with the amp's sound], and I said, 'I know! I'll fix you! ' I got a single-sided Gillette razorblade and cut... [from the centre to the edge of the] cone... so it was all shredded but still on there, still intact. I played and I thought it was amazing." The jagged sound of the amplifier was replicated in the studio;
The Elpico was plugged into a larger Vox AC30, and the resulting effect became a mainstay in The Kinks' early recordings - most notably on "You Really Got Me" and "All Day and All of the Night." - Metal_Treasure
19
Alice Cooper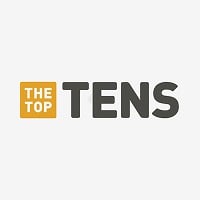 Alice Cooper was an American rock band formed in Phoenix, Arizona in 1964. The band consisted of lead singer Vince Furnier, Glen Buxton, Michael Bruce, Dennis Dunaway, and Neal Smith.
Shock rock and not metal. Shouldn't be on this list.

None of the songs listed above is metal; Ballad of Dwight Fry is from 1990, which is far from early metal. Listen carefully to his music - nothing speaks metal.

And now find the song Bird Of Prey by Uriah Heep (1971) to see what I mean - you will get immediately all metal elements. That's why Uriah Heep should be in the top 5, if not top 3, and Alice Cooper removed from the list.

Re Alice Cooper and many other irrelevant musicians here:
You don't have to think that something is metal every time you hear distortion, see black eyeliner/scary make-up, or hear dark lyrics.
Moreover, we shouldn't focus on lyrics very much here - metal is first and foremost a music genre. So focus mainly on the scales used, but also drum beats, vocals, riffs, solos. - Metal_Treasure
Alice Cooper should be on top. If you haven't read any of his lyrics, then please do so and I'm sure you will agree with me. He has influenced so many great bands with his music, his stage performances and all that follows this man
The rock god of the early 70's - qaz9999
There is a lot of Metal in Early Alice Cooper just listen to Black Juju, Ballad of Dwight Fry, Halo of Flies, Dead Babies and, Killer if you don't think so.
20
The Guess Who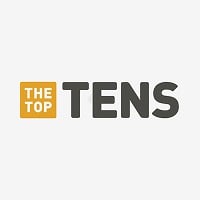 The Guess Who was a Canadian rock band formed in 1962. The band was formed in Winnipeg, Manitoba and is mostly known for their hit "American Woman".
And you wouldn't think of "NO Time",No sugar tonight & Star Baby ( a be it not one of their best songs...but one of my favorites...) Metal Songs? Clap for the wolfman became a very annoying song after a while... As someone who remembers metal when it was in its infancy.. The guess who is one of the best metal bands ( along with BAchman Turner over drive)! )... That Canada had to offer1
You call 'Clap for the wolfman' a metal song? Please everybody, check out this song - nowhere near metal. - Metal_Treasure
There's NO metal here - they played rock, blues rock, folk rock, psychedelic rock, garage rock, hard rock (none of them speaks metal). - Metal_Treasure
You call 'Clap for the wolfman' a metal song? Please everybody, check out this song - nowhere near metal. - Metal_Treasure
Great canadian band that managed to be metalheads in a time of folk and country in Canada. - qaz9999
21
Rush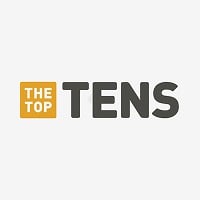 Rush was a Canadian progressive rock band that was formed in 1968. Even though the only founding member still in the band is Alex Lifeson (Guitar), the band is most well-known for their current members Neil Peart (Drums) and Geddy Lee (Bass, Vocals). ...read more.
22
Iron Butterfly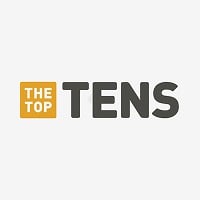 Iron Butterfly is an American rock band best known for the 1968 hit "In-A-Gadda-Da-Vida", providing a dramatic sound that led the way towards the development of hard rock and heavy metal music.
In my opinion, these guys were the first heavy metal band.
First heavy metal band yes
23
Free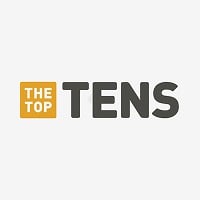 Free were an English rock band formed in London in 1968, best known for their 1970 signature song "All Right Now".
"All Right Now"- Paul Rodgers baby. - Pony
1970's hard rock one hit wonder. - qaz9999
24
The Yardbirds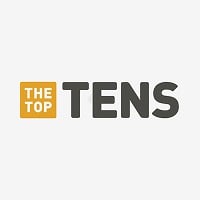 The Yardbirds are an English rock band formed in London in 1963 that had a string of hits during the mid-1960s, including "For Your Love", "Heart Full of Soul" and "Over Under Sideways Down".
25 Lucifer's Friend
26
Cream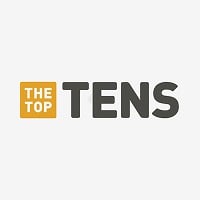 Cream were a 1960s British rock supergroup power trio consisting of bassist/vocalist Jack Bruce, drummer Ginger Baker, and guitarist/vocalist Eric Clapton.
27
The Amboy Dukes
Formed in Detroit in 1964. I can't believe Uncle Ted and the boys haven't already been included on this list. As someone who was a youth in the 60's-70's, "Heavy Metal" as it's come to be know had 2 basic components that enraged the parents and adults of my era. Blistering loud guitar solos and loud screaming vocals. Uncle Ted was testing the boundaries of parents, police and eardrums long before others made it a music genre. Those who only know of the Ted Nugent of today truly missed out a guitar master with an energy on stage like no other "Terrible Ted" gets my vote...
28
Nazareth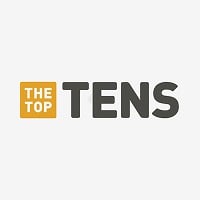 29
MC5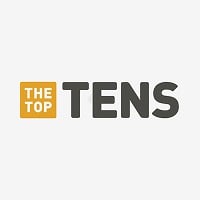 MC5 was an American rock band from Lincoln Park, Michigan, formed in 1964. The original band line-up consisted of vocalist Rob Tyner, guitarists Wayne Kramer and Fred "Sonic" Smith, bassist Michael Davis, and drummer Dennis Thompson.
LISTEN TO I WANT YOU RIGHT NOW KICK OUT THE JAMS AND STARSHIP FOR GAWD SAKE
30
The Sonics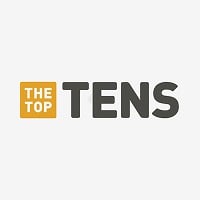 Okay this dudes are extremely heavy for the mid sixties
31
Emerson, Lake & Palmer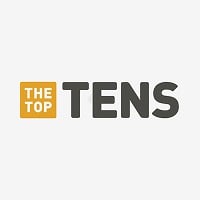 Were an English progressive rock supergroup formed in London in 1970.
32
Accept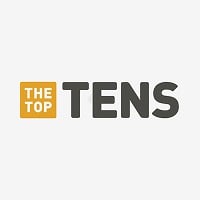 Accept is a German heavy metal band from the town of Solingen, originally assembled by former vocalist Udo Dirkschneider, guitarist Wolf Hoffmann and bassist Peter Baltes.
Balls to the wall, man
Balls to the wall
You'll get your balls to the wall, man
Balls to the wall, balls to the wall
33
Focus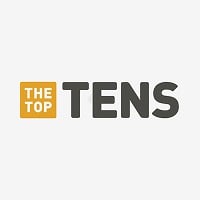 Hocus Pocus by Focus
BAdd New Item
Related Lists

Best Metal Bands Formed Between 1965-1975

Best Hard Rock/Heavy Metal Albums Released In 1972

Top 10 Rock and Metal Songs of 1972

Top Ten Thrash Metal Bands Formed in the Early 80s
List Stats
200 votes
33 listings
8 years, 84 days old

Top Remixes (5)

1. Deep Purple
2. Black Sabbath
3. Uriah Heep
zxm

1. Queen
2. Judas Priest
3. Rolling Stones
iliekpiez

1. The Who
2. Deep Purple
3. Steppenwolf
qaz9999
View All 5
Error Reporting
See a factual error in these listings? Report it
here
.