Panic! At The Disco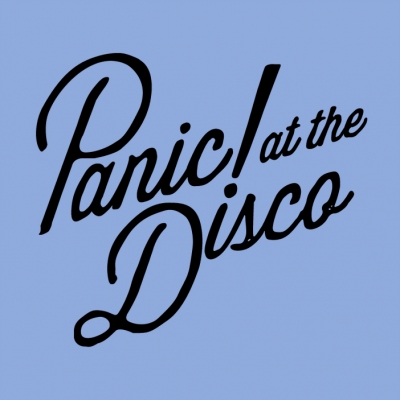 Uploaded by BKAllmighty
Info
Panic! at the Disco is an American pop rock band from Las Vegas, Nevada, formed in 2004 and featuring the current lineup of vocalist Brendon Urie, accompanied on tour by bassist Dallon Weekes, guitarist Kenneth Harris, and drummer Dan Pawlovich.
Comments
Top
Popular
Newest
Everyone always knows Pan ic! a s the people who wrote I Write Sins Not Tragedies, but I'll remember them for so much more. When I think of Pan ic! A t The Disco, I think of songs like Collar Full, Sarah Smiles, Northern Downpour, and But It's Better If You Do. Every album is something completely different from the last, while still being amazing. A Fever You Can't Sweat Out represents everything about emo music in the mid 2000s, from the Explicit lyrics to the Pop Punk instrumentals to the overly long song titles. Pretty. O dd. h ad soft rock instrumental songs combined with beautiful lyrics. It was so different from their first album that fans were in shock at their first listen.

Vices and Virtues had poetic lyrics even more beautiful than those off of Pretty. Odd., mixed with instrumentals similar to the second half of Fever. Too Weird to Live, Too Rare to Die was a synthpop album of all things. Many fans considered this to be their most lackluster album, but I still love it ...more
Panic is AMAZING! I wouldn't exactly call it emo, their genre changes with every album. Brendon (the singer) has such a good voice and they're all incredibly talented. They have been through a lot (like the split and Spencer Smith leaving because of his drug addiction) but they still manage to be so good and put some songs down for us fans!
This definitely deserves to be number one. My childhood revolves around this band. And it's totally amazing how brendon stuck with the band name. He doesn't need anyone else because he writes/sings his songs. He is clearly talented but so are all the other bands on this list. EMO FOREVER
They are THE BEST! Have you heard they're lyrics? They're so deep and meaningful. Sometimes you have to actually pay close attention the lyrics to understand the song, like "Camisado" and "Nails For Breakfast, Tacks For Snacks". They also are the king of long song titles. Oh and plus each album is different so you'll never get bored of them!
In all honestly panic! Should have been on the top 10 they are my absolute favorite band, and a lot of people probably agree with me. They've been around for a pretty long time even if all the band members aren't in the band. They should have been at least ranked #8 like come on people
Ballad of Mona Lisa and I Write Sins Not Tragedies are my favorite songs. They are so beautiful. The rhythm, the guitar and drums, everything. Panic! At The Disco is the best band and deserves to be #1.
Okay I love these people also brendon is like 700 percent more athletic than me also my future husband, and emperor's new clothes is one of my favorites
This band is amazing! Their hit "I Write Sins not Tragedies" has the most amazing lyrics! This is easily the greatest emo band, next to fall out boy and My Chemical Romance and Twenty One pilots!
One of my favorite bands of all time! Panic! At The Disco's songs are all different but amazing! My favorite songs of theirs are This Is Gospel, I Write Sins Not Tragedies, New Perspective, I'm Ready To Go, and so many more.
They're beyond the best! They're so Cool, bad ass, awesome! They're the type of band people look up to and, wished they can be that awesome band Love this band! Panic at the disco
This is by far the best band in the world well except from Coldplay but seriously. They rock.
Panic! At the Disco is the best. All of their albums are different, and they aren't ever really just one thing. For a decade they've been awesome, and they will continue to be for many more to come.
Very dramatic, yet sounds good. Most Fall Out Boy songs have the same chords, which is very repetitive. Panic at the Disco has a variety of emo songs that you are sure to get stuck in your head!
Panic at the disco should at least be in the top ten! They aren't my favorite band but they are pretty awesome, my favorite songs are, This is Gospel and Girls/Girls/Boys.
I love Panic! At The Disco! I literally listen to them, 95% of my time. They are such an amazing band, and I love the variety and extent of their talent.
There unique type of music is just so good that they can make meaningful songs and up beat fun songs sound equally great and relatable
Panic! At The Disco is one of my favorite bands. They've always been such a big part of me. The lyrics, Brendon's voice, just everything about them is so amazing
Panic! At the Disco is by far the best band of all time. Not only have they given me strength, but an escape from reality. Favorite Song? "The Ballad of Mona Lisa."
I know they are not emo now but back than they released the best emo songs. Some of their new songs are kind of emo but back than they were 100% emo. - spodermanfan1000
PANIC! At the disco is the best. I fell in love when I heard their song This is Gospel. My favorite song though is Girls/Girls/Boys. I love them.
Panic! at the disco is my favorite band. I still listen to the 2005 songs along with the new ones. I never go a day without listening. BADASS BAND!
I love almost every single one of their songs. They're the better than the best of the best! I've never heard such a brilliant band before!
Me and my cousins love these guys. I asked them if they had ever watched a Brendon Urie Vine and they said "Its to much for them to handle.
My favorite band. And that says something because I like A LOT of bands. Take them to the top ten! Although I do love My Chemical Romance
This band is on my top three favorite band of all time! They are so amazing! I love their songs This is Gospel and Emperors new clothes.