Greatest English Language Poets
pye
The Contenders: Page 2
21 John Dryden
22
John Keats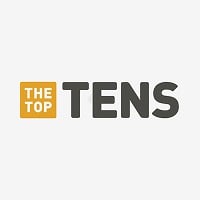 John Keats (31 October 1795 – 23 February 1821) was an English Romantic poet. He was one of the main figures of the second generation of Romantic poets, along with Lord Byron and Percy Bysshe Shelley, despite his work having been in publication for only four years before his death.
23 Edna St. Vincent Millay
24
Edgar Allan Poe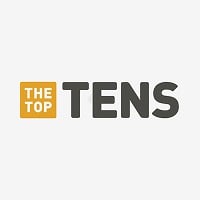 Edgar Allan Poe (January 19, 1809 – October 7, 1849) was an American writer, editor, and literary critic. Poe is best known for his poetry and short stories, particularly his tales of mystery and the macabre. He is widely regarded as a central figure of Romanticism in the United States and American ...read more.
Why is he not higher up? I love this guy!
Shakespeare is way to overrated! Edgar is a poet that knew ow to express his opinions by using such a colorful language and text
The Raven is Fantastic, great rhyming and truly very intellegent.
Edgar Allan Poe was and is personally very important to me as a reader and aspiring writer. I have been obsessed with his short stories and poems since sixth grade and he is still one of my favorite literary figures. His was the first biography I read.

---Angela S.
25
Robert Browning
But a man's reach should exceed his grasp, or what's a heaven for? - Browning draws characters and expresses complex human emotions so beautifully.
26 Banjo Paterson
27
Blake
Never seek to tell thy love,
Love that never told can be;
For the gentle wind does move
Silently, invisibly.

I told my love, I told my love,
I told her all my heart;
Trembling, cold, in ghastly fears,
Ah! She did depart!

Soon as she was gone from me,
A traveller came by,
Silently, invisibly
He took her with a sigh.
He is the first stage of romantic poet.
Beautiful, emotional, soul exalting.
Ksenija, a free spirit
28 William Cowper
29
Christina Rossetti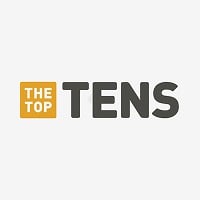 Christina Georgina Rossetti (5 December 1830 – 29 December 1894) was an English poet who wrote a variety of romantic, devotional, and children's poems. She is famous for writing Goblin Market and Remember, and the words of the Christmas carol In the Bleak Midwinter.
30 John Skelton
31
Donne
No man is an island entire of itself; every man
Is a piece of the continent, a part of the main;
If a clod be washed away by the sea, Europe
Is the less, as well as if a promontory were, as
Well as a manor of thy friends or of thine
Own were; any man's death diminishes me,
Because I am involved in mankind.
And therefore never send to know for whom
The bell tolls; it tolls for the.
32
Coleridge
He is in the excellent poet of all the time.
33
Alexander Pope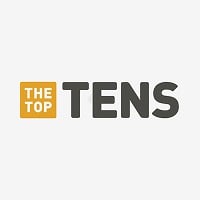 ...read more.
The best satirist in English Poetry
34
Wallace Stevens
The greatest American poet of the last century, whose poems can only get more and more famous.
In symbolism and structure, an accessible modern master, yet his works require repeated diggings, not undone by time and familiarity!
35
E.E. Cummings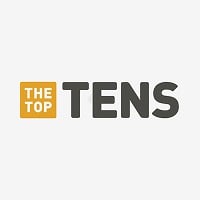 Edward Estlin "E. E." Cummings (October 14, 1894 – September 3, 1962), often styled as e e cummings (in the style of some of his poems), was an American poet, painter, essayist, author, and playwright. He wrote approximately 2,900 poems, two autobiographical novels, four plays and several essays. ...read more.
People are not voting for him because they can't comprehend his poems.
Way too low on this list
36 Ezra Pound
37
Sylvia Plath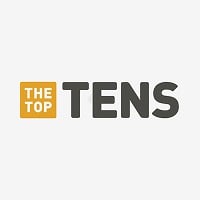 Sylvia Plath (October 27, 1932 – February 11, 1963) was an American poet, novelist, and short story writer. ...read more.
The woman was a genius, beyond comparrsion. Her poetry was unique. Modern, yet with class. Her or Robert Frost should be number 1. With Shakespeare and Yeats second and third!
38
Wilfred Owen
Best war poetry I ever had the pleasure to read and analyse.
39
Thomas Gray
The curfew tolls the knell of parting day,
The lowing herd wind slowly o'er the lea,
The ploughman homeward plods his weary way,
And leaves the world to darkness and to me.
40
Dylan Thomas
I cannot believe that Thomas a huge amount of votes. I think that he was a genius and obviously, greatly under-appreciated.
No one wrote about the frailty of the human condition like Dylan Thomas. Should be at the top of this list not No.49
I meant that Thomas doesn't have a huge amount of votes of course!
V 1 Comment
PSearch List
Recommended Lists
Related Lists

Top Ten Most Beautiful English Language Songs from Female Singers

Greatest Non-English Language Films

Best English Language Songs by German Speaking Music Artists

Best Non-English Language Pop/Punk Songs
List Stats
1,000 votes
114 listings
9 years, 50 days old

Top Remixes (4)

1. Emily Dickinson
2. Walt Whitman
3. William Shakespeare
Blue_Devereaux

1. William Shakespeare
2. Rudyard Kipling
3. T. S. Eliot
kormo
1. Robert Burns
2. John McCrae
3. W. H. Auden
subhashsahu
View All 4
Posts
Error Reporting
See a factual error in these listings? Report it
here
.