Top Ten Greatest Female Politicians
Alexandr
The Top Ten
1
Julia Tymoshenko
Not just very beautiful woman but very smart, influential and recognizable politician. She wrote more than 50 scientific works. She was one of the main leaders of Orange Revolution. Julia is fearless woman. No Wonder Ukrainians call her "The Only Real Man" in Parliament - Alexandr
She was a genius
Don't really know her, but anyone is better than Clinton.
2
Benazir Bhutto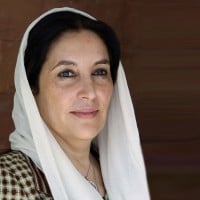 Benazir Bhutto was the 11th Prime Minister of Pakistan and the leader of the centre-left Pakistan Peoples Party.
She is a great leader, and women among Muslim women politicians.
Benazir is the greatest Female politician of all time, she was the first Female Prime Minister of a Muslim state, it was itself a great achievement, moreover she removed the misconception from the minds of People that Muslim women remain within their houses, She was also named as the most famous politician by The Guiness Book of world record in 1996 so who can be better than her
benazir was the best politician in the world
she was so educated and nice
A leader having en hart qualities of his father
3
Margaret Thatcher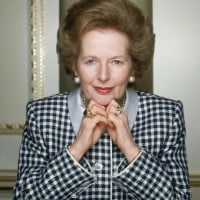 Margaret Hilda Thatcher, Baroness Thatcher, was a British stateswoman and politician who was the Prime Minister of the United Kingdom from 1979 to 1990 and the Leader of the Conservative Party from 1975 to 1990. She was the longest-serving British Prime Minister of the 20th century and was the first ...read more.
How is this woman not number 1? She had more to do with the downfall of the soviet union than reagan for goodness sake! They called her the iron lady for a reason you know!
How is it that Hillary Clinton is above Margaret... Hillary is maybe 9... Maybe8 but certainly no where near the stature of Margaret Thatcher!
I also believe Margaret Thatcher is a good politician and I look up to her and I also hope to achieve half as much as she did
I Hate her. Worthless piece of crap.
4
Hilary Clinton
Republican or Democrat, conservative or liberal, whether you love her or hate her, agree with her on it all or proudly disagree with her all, Hill is a powerful voice and a smart woman. - drpeppersnapple
I'm hoping she will win in 2016. Who are those two ahead of her in this "poll". We're talking Hilary Clinton... One of the most famous women in the World. The two above her as of this post I don't know them.
Remember when she went to Chipotle by herself, and no one knew it was her because both, she's not important, and no one cares.
Wishing her a full and speedy recovery.
5
Angela Merkel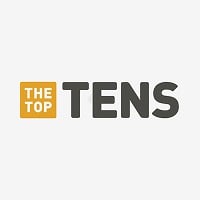 Angela Dorothea Merkel is a German politician and the Chancellor of Germany since 2005. She is also the leader of the Christian Democratic Union.
Her fall from grace has been abrupt.
Sehr gut
6
Condoleezza Rice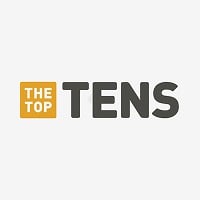 I think the best hope we have in the United States for a women's leader is Sally Cilek. I'm her youngest son, tom, (a.K.A.R.K.B.). there's a "League of Women Voters of Johnson County, Iowa legislative forum taking place from 9:30am -11:30 A.M. his coming Saturday January 31, 2015 in the North Liberty City council Chambers in North Liberty, Iowa. Perhaps great supporters of Amy Schemmell on the cabinet will show up as well. If I can't be there please get a hold of me any way possible. "COURTESEAN PLANES: THE INTERDEPENDENCE OF THE DEMIMONDE TRIBE" -

"THIS DNA OF LORE, Iowa AGRICULTURE AND ITS CYPHER-SOLDIERS"
Very good.
Smart, accomplished, didn't do it on the back of anyone else, doesn't have to hide emails to stay out of jail.
An incredible and highly intellignt female!
7
Indira Gandhi
She was one of the best Prime Minister of India.
Indira gandhi is a very cleaver and smart lady politicien ever.
8
Nancy Pelosi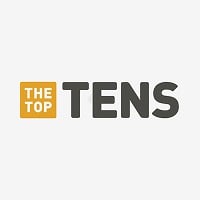 Nancy Patricia D'Alesandro Pelosi is an American politician who is the Minority Leader of the House of Representatives, representing California's 12th congressional district.
9
Corazon Aquino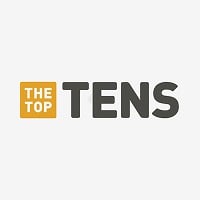 Maria Corazon "Cory" Sumulong Aquino, popularly known as Cory Aquino, was a Filipina politician who was the 11th President of the Philippines, the first woman to hold that office and the first female president in Asia.
10
Golda Meir
Israel's only female PM ever!
The Contenders
11 Tansu Ciller
12 Kathleen Sebelius
13
Sarah Palin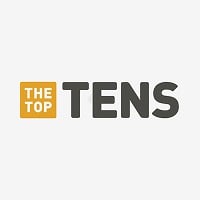 Sarah Louise Palin is an American politician, commentator, and author who served as the ninth Governor of Alaska from 2006 until her resignation in 2009. As the Republican Party nominee for Vice President in the 2008 Presidential election running with the Republican presidential nominee, Arizona Senator ...read more.
Best politicians, not flopped reality stars.
14 Tarja Halonen
15
Sonia Gandhi
Ugh she's horrible! She's the head of the extremely corrupt Congress party, and she is the most corrupt of them all.
16 Jóhanna Sigurðardóttir
17
Marine Le Pen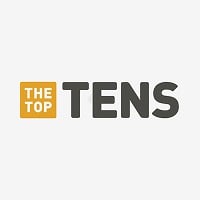 Marion Anne Perrine "Marine" Le Pen is a French politician and lawyer serving as President of the National Rally political party since 2011, with a brief interruption in 2017. She has been the member of the National Assembly for Pas-de-Calais's 11th constituency since 18 June 2017.
She is the greatest
18
Yingluck Shinawatra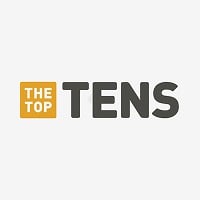 Yingluck Shinawatra, nicknamed Pu, is a Thai businesswoman and politician, a member of the Pheu Thai Party who became the 28th Prime Minister of Thailand following the 2011 general election. ...read more.
19
Mayawati Ji
Mayawati will create history in 2019.she is the future prime minister of india.
Mayawati the most small minded nitwit stupid pig total moron a sad excse for a human bieng
If Mayawati had born in any swarn cast, then she creat a history. It is very unfortunate that she born in dalit family, She is really Iron lady in the world.
She is a best Leader ruled biggest state of India called Uttar Pradesh. She is President of India's 3rd largest national party BSP and fighting for human rights protection of Indian SC ST OBC and MINORITIES, she is a leading lady also fighting for pulling these communities inti Power in India. Her wishing words are JAI BHIM used for honour of writer of Indian Constitution Baba saheb Dr. Bhimrio Ambedkar.
20
Jayalalithaa
She is considered to be in top ten...brave women and good administrator... Powerful performance, given lot of welfare schemes to the people of tamilnadu, no women like her very bold and lived for people...great iron lady
Most powerful women in India..no one better than jayalalitha..Even the powerful politicians fears shakes abt to her rules
21 Ann Richards
22 Cristina Kirchner
23
Khaleda Zia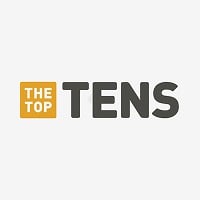 Begum Khaleda Zia is a Bangladeshi politician who was the Prime Minister of Bangladesh from 1991 to 1996 and again from 2001 to 2006. When she took office in 1991, she was the first woman in the country's history and second in the Muslim world to head a democratic government as prime minister.
24 Caroline Lucas
25 Geraldine Ferraro
26 Claire McCaskill
27 Kay Bailey Hutchison
28 Mamata Banerjee
29 Dilma Rousseff
30 Laura Chinchilla
31 Park Geun-hye
32 Pratibha Patil
33 Dalia Itzik
34 Micheline Calmy-Rey
35
Gloria Macapagal-Arroyo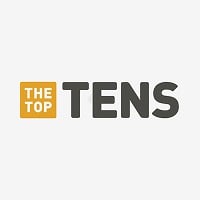 Gloria Macapagal Arroyo is a politician who served as the 14th President of the Philippines from 2001 until 2010, as the 10th Vice President of the Philippines from 1998 to 2001, and as member of the House of Representatives representing the 2nd District of Pampanga since 2010. She was the country's ...read more.
36 Chandrika Kumaratunga
37 Soong Ching-ling
38 Vigdís Finnbogadóttir
39
Vaira Vīķe-Freiberga
She brought national identity for Latvia
She is sure an Iron Lady
40 Ellen Johnson Sirleaf
41 Doris Leuthard
42 Eveline Widmer-Schlumpf
43 Dalia Grybauskaitė
44 Atifete Jahjaga
45 Mary McAleese
46
Sushma Swaraj
She is the Best and the brave, fearless, and courageous BJPian.
47 Julia Gillard
48
Kim Campbell
Canada's first and only PM. sure slightly useless but still better than many of those on here
49
Alexandria Ocasio-Cortez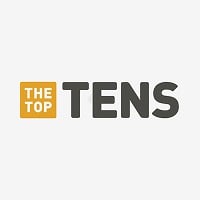 BAdd New Item