Greatest Female R&B Singers
The Top Ten
1
Whitney Houston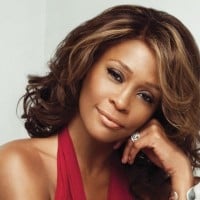 Whitney Elizabeth Houston (August 9, 1963 – February 11, 2012) was an American singer, actress, producer, and model. In 2009, Guinness World Records cited her as the most awarded female act of all time. Houston is one of pop music's best-selling music artists of all-time, with an estimated 170–200 ...read more.
Whitney been my girl since I was 12 I still rock out to her songs...she is incomparable to any other female artist of her generation and for that matter this generation...when Whitney sang she put her heart and soul into everything she sang...nobody and I mean nobody could ever touch her and me personally being one of her greatest fans wish theses little young girls and so called singers of today generation that have to take their clothes off to sing could really learn something from legends like Whitney who never had to do anything but just open her mouth and sing...if you have talent and can really sing there is nothing else you need and personally I am tired of seeing these young girls take off they clothes simulate sex acts on stage just ridiculous...take some pride and act like proper young ladies...but my girl will remain #1 in my heart until I leave this earth she deserves everything she received and more...R.I.P...you deserve that
She is the greatest and should be ranked 1. Her voice is second to none beyonce dionne warwick, mary j blige, chaka khan, beyonce and all others are below her shoes. And where is jennifer hudson and celine dion they should be ranked top 3. I can't believe you put charice and alicia keys on top 15 their voices sucks
She is the best all time. Aretha Franklin is good too and had a longer career but Whitney man Whitney her voice was beautiful. She hits all the notes and perfectly. Never has anybody else given me more goosebumps or bring me to tears more then when she sang. I felt it
Whitney should be #1 or 2 on any list of "soul" singers, period. Her vocal abilities were incomparable, regardless of what one might think of her material. Along with Aretha and Chaka Khan, she was the master of this genre.
2
Mary J Blige
Yes, she is one of the best. I have mad respect for Minnie R., Aretha, Gladys, Patti, Teena. If I had to choose it would have to be M.J.B., No doubt! Mary is great and there's nothing like hearing her sing and feeling ever word as if she was singing the song for you. I have been a fan of Mary's since 93'. The real queen of hip hop and soul.
Mary J. Blige is The Queen Of Hip Hop Soul and I think that sentence only speaks for itself because this is a R&b List of Great R&B female singers and Mary J. Blige is The Queen Of Hip Hop Soul so that means she is the (Queen) of R&B music on this List, and has the ability of making everyone feel her pain and suffering and it just gives everybody Goosebumps and the Chills, it is almost scary, scary like a Cult and I mean that in a Good way.
to me mary j blige is just the realist one to ever done it, her music is so real that they're ain't no one song on her albums that you wanna skip and thats a real album. she's a great person in and out she the best period!
Raw, raspy, soulful, street, gospel, real, an authentic artist. She's the blue print to all female singers that came after her. She inspired the veterans before her to embrace hip hop culture. She's more than an icon, more than a Queen, more than a legend. Mary J Blige is an R&B Goddess.
3
Beyonce

Beyoncé Giselle Knowles-Carter, is an American singer and actress, who started out in the popular pop/r&b girl group Destiny's Child. They had multiple top 5 hits such as "No, No, No", "Say My Name", "Bills, Bills, Bills", "Survivor", "Independent Women", "Bootylicious", and "Jumpin', Jumpin" from ...read more.
She is amazing, outstanding vocals & vibrato, note duration, vocal range, voice control! and she hardly overdoes it. She can sing different genres with ease. She is lovely, beautiful and a great dancer. Highly respected by not just her fans, but other artists and musicians too. She has been very successful on the business side of things, as both a part of destinys child and a solo artist. She has also successfully broke into the acting career. I admire her, and so do many others.
She amazing I like you new song shes lovely beautiful and great dancer very successful broken into the career I admire he very much I love all your songs babe xx
She is so pretty and has got all it takes to be the best. She is a feminist and knows just when she is needed to run the show. She has a voice that captivates with very pleasant vocal cords. A good mum and a kind hearted lady. She is indeed the best among the rest. When it comes to fashion, she knows just what is needed to make the red carpet tremble. Her success is what keeps me moved. She has got respect for all and is forever greatful to her fans. love you Queen B. you are the best
She is so beautiful in every way, From her voice to her music and don'tforget her looks! She rocks everything! Love that she's part of the Top 5!
4
Mariah Carey

Mariah Carey, born March 27, 1970, is an American singer, songwriter and actress. She is one of the biggest best-selling women in the music industry, with 18 number 1 records to her name. She is regarded as a sex symbol through her songs and music videos, and she is "well known" for her over-the-top ...read more.
Pop is not r&b
She is just not believable, the woman has no true soul and just screams to hit high notes.
She's not even a real r&b singer, and her music is trash, the woman is just annoying, ugly and skanky and has no real soul. Even in her early days she was just a poorman's Whitney Houston. Screw this fat cow, I don't even want to think about her anymore and seeing her on here just pisses me off, as 2018 is the year to cut all people that annoy me off. It's kind of hard though when she pops up on lists that she doesn't even belong on. Mariah Fatty in the top 5 and Toni Braxton not even top 30? What is this list!
Mariah's voice is simply angelic. One of the highest pitch in the industry. A true singer not just a pretty face with all the horns and whistles.
5
Alicia Keys

Alicia Augello Cook, known by the pseudonym Alicia Keys, is an American singer, songwriter, record producer, and actress.
Her voice inspires every girl on the planet. Her texts are the best, and the songs are the most popular in the world. Alicia Keys and her talent make everyone feel better. She lives with music, songs, albums and sheets.
The most talented and inspirational singer I ever had the privilege to listen to. She is what all women should aspire to, hard working, sincere, and believe in your self. Alicia Keys I love your fire.
I believe everything about this woman is beautiful. Her voice, her multiple talent. She is very gifted. As a person who write music and do music she is one of my top female R&B artist that I would love to do a song with.
Love Alicia keys she is my favourite R&b female singer she is awesome and her singing voice inspires me and she is the most powerful singer and I would love to make music with her and songs makes me feel better
6
Aretha Franklin

Aretha Louise Franklin (March 25, 1942 - August 16, 2018) was an American singer, songwriter and pianist. She began her career as a child singing gospel at New Bethel Baptist Church in Detroit, Michigan, where her father, C. L. Franklin, was minister.
I love my Nippy, but Aretha should be #1 in this category. But if anyone was to be above her, Whitney should be the only one. Period
CMOON Who is voting. Aretha has the best voice ever. Rolling stone has her number one representing all music. Youtube one of her old songs and you will see.
Aretha can compose music. Play the piano and has a voice of soul. She is truly a great musician. She also can sing anything classical, Jazz and Gospel.
Come on she's the Queen of Soul all these people you have ahead of her are Nothing compared to her I mean come on this isn't that hard Aretha is the Queen! She's always been Lady Soul, and always will be, the fact that these people are ahead of Aretha will Irritate me to no End! Aretha is True Music, these days Peopole use so much Damn Autotone that anyone could sound Great Leave the singing to Professionals! I mean Comparing Beyonce and Aretha I mean Come on! Beyonce is Great but Compared to Aretha she might as well be a Newbie!
7
Nicole Scherzinger

Nicole Scherzinger, born Nicole Prescovia Elikolani Valiente on June 29, 1978, is an American singer, songwriter, actress, dancer, and television personality. She first rose to fame as the lead singer of the pop/r&b group The Pussycat Dolls.
She might not have the best songs but she has one of the best voices.
She has a great vocal range and strong voice and is truly an amazing singer who should have more diva songs to release of her own. Her talent is often missed because of her beauty and personality on TVs.
Many might not know, but Nicole can play the piano. She has a voice of soul and is truly a great musician. She also can sing classical, musical theater, opera, r&b/soul, pop, and Jazz.
Her voice makes me horny and brings tears to my eyes at the same time in some songs! That is amazing!
8
Dionne Warwick

Marie Dionne Warrick is an American singer, actress and TV-show host, who became a United Nations Global Ambassador for the Food and Agriculture Organization, and a United States Ambassador of Health.
One of the very few singers who has total command of melisma, modulation, communication of emotion without shouting, and the ability to navigate the time signature changes of the Bacharach-David songbook with apparent ease.

She is still recording and touring 50 years after her first hit song (Don't Make Me Over). A five time Grammy winner and charter of about 60 songs, she is also a great humanitarian -- giving back by supporting many causes and charities. The young divas of today should go to You Tube and study Dionne's technique and artistry, for she bridged the gap between R&B,
Soul, and Pop and she appealed to a wide audience spectrum - black, white,
Younger and older.
One of the very best singers of the 20th century and still recording and touring well into the 21st! One of three great singers born on December 12th in Manhattan's Jersey suburbs, the other two being Frank Sinatra and Connie Francis.
The Queen of Sophisticated Soul
Vote for Dionne, Aaliyah sucks!
9
Gladys Knight

Gladys Maria Knight, known as the "Empress of Soul", is an American singer, songwriter, actress, businesswoman, humanitarian and author.
She is amazing and by far among the top two are and be singers. She has nearly sixty years in the business and she is still going strong.
The Empress of Soul
Gladys is the best pure voice. Given the ascension of Adele, it should be a reminder of what a quality singer Gladys is.
Very few, if any have the range, and no one, but no one has the delivery, gladys knight is easily the greatest r & b female vocalist of all tine.
10
Chaka Khan

Chaka Khan is an American singer-songwriter whose career has spanned four decades, beginning in the 1970s as the frontwoman and focal point of the funk band Rufus.
Chaka Khan is very underrated. It's a shame that the masses don't really know what talent this woman holds. She can sing any genre of music. She sings like one breathing or drinking water. In other words she sings so easy. There is no straining when it comes to Chaka's singing. Her voice is just so very strong. No one can compare to the strength of her voice. Famous singer Toni Braxton once said she can sing the most highest notes without hardly opening her mouth. Famous writer and journalist Steve Ivory said that Chaka sings as though she has 7 lungs. He also continued on to say she just opens her mouth and it just comes out and that there is no other female or male that comes on with such awesome force. I must say I concur because I have seen Chaka numerous times in concert and her live shows are electrifying. Now there have been times when her shows aren't top notch all the time but then again she is only human and everyone has an off day every now and then. However when you catch ...more
Chaka is a vocal master! She can mimic any instrument, She can take a song that is either written or sung by someone else and not only make it her own but she can make you feel it so deep in your spirit its like euphoria. She Beautiful, a Philosopher, and from meeting and speak with her... SHE"S 100% REAL yet still humble within. She not afraid to give you honesty in everything she does and music in the purest form... It gets no better that THE QUEEN OF FUNK... THE CHAKA KHAN!
Chaka has a very rare voice. Second to no one Chaka can take notes to where all others can only dream. Her range is incalculable. And when I say her voice is rare I mean it ranks with Billie Holiday and Sarah Vaughn. She can sing anything and has the vocal ability to sing in 8 genres. I am sorry but "Ain't Nobody" can do it like Chaka.
Sorry, but few can do what Chaka can do vocally. And NO it's not about who can out scream who. She blends her vocals so effortlessly.
The Contenders
11
Nicole Jackson
Okay...I'm pretty sure most people don't know who this is...I'm just lucky I came across her album on some site last summer...decided what the heck I'll give it a listen and was blown away by her amazing voice. It's a shame she only has one album but it is amazing she should make a comeback.
12
Patti LaBelle

Patricia Louise Holt-Edwards better known under the stage name Patti LaBelle, is an American singer, author, actress, and entrepreneur.
The Real Underrated Queen of Soul who has been in the game for over five decades with the most recognizable and unique voice on the entire list.
What has the world come to when the woman who inspired all of these ladies is not at the top of the list!
The one of greatest ranges of all time. Easily goes from high to super high sopranos effortlessly.
Patti should be higher than Aaliyah and beyonce, come on now
13
Aaliyah

Aaliyah Dana Haughton was born on January 16th 1979 and died August 25th 2001. She was a dancer, an actress and an R&B singer. She was born in Brooklyn, New York, raised in Detroit, Michigan and died at Marsh Harbour, Bahamas. ...read more.
Aaliyah sadly is not number one because she was at a time where she was going to be OUT OF THIS WORLD huge! And come face to face with Beyonce but due to her death in 2001 at just aged 22, she didn't get that big chance. However, just in her teenage years to young adult years, she showed a great level of maturity in every single way and was still very modest but truly fantastic! Her dance skills were WOW! I'm still glad she's higher than Beyonce on the list. Mary J. Blige is the greatest but I'd put Aaliyah as no.2!
I loved Aaliyah, I don't know why, she doesn't have the most powerful singing voice, but Aaliyah wasn't about that. She had a smooth, soft voice which you can just chill to. Something has always drawn me to Aaliyah, She was beautiful, kind, talented, genuine and above all Classy. Most Pop singers & R&B Singers today wouldn't even know what to have *class* means.
She was the queen of r and B. let's face it. She is one of the reasons why I started to get into singing. Her voice, her dance skills, oh everything about her from her personality and to the person she was, a true talent, she truly inspired me! Such a talent we have lost. To this very day I still look to her as number 1. So I'd have to say Aaliyah, baby girl I vote you as number 1
The reason Aaliyah should be on this list, is because she helped create a new genre of music. She was the one that started a classically trained voice over a hip-hop beat. Always pushing to be better, changing her image, and even her sound. She was always one step ahead of the game. Music that is still valid to this day. You can't deny her star power, her name alone creates a buzz even in this present day, not many people can hold that.
14
Shanice

Shanice Lorraine Wilson-Knox, better known as Shanice, is a Grammy-nominated American R&B/pop-rock singer, songwriter, and actress.
Shanice should be much higher, beyonce and Aaliyah are a joke compared to her.
How is Shanice not on this list...she goes unnoticed for some reason...funny I saw her on Family Matters didn't even know of her before that but she is amazing and should be at least top five...she sings like Janet Jackson sort of but much better lol...Janet should not be this high...she really can't sing that well
15
Kelly Price

Kelly Cherelle Price is a six-time Grammy-nominated American R&B singer and songwriter, formerly on the Def Soul label.
Hands down Kelly Price. She can sing twinkle twinkle little star and make it a hit!
Oh no yall didn't do this to Kelly at 44 seriously though smh
16
Lisa Stansfield
This girl is amazing...oh my gosh what a voice...and she has great music that you can listen to all day...it's that good...it's a shame people like overrated beyonce and no-talent having rihanna get so high on this list
17
Angie Stone

In my opinion she is a true Soul/Neo Singer who is featured on a reality series R&B Divas Atlanta.
How could you leave her off!
18
Keyshia Cole

Keyshia Cole is an r&b diva who was popular in the mid 2000's with songs like "Love", "Heaven Sent", "I Remember" and "Let It Go." Keyshia's r&b is known for it's 'hood' edge to it, and a lot of this is due to one of her biggest inspirations being Tupac Shacur.
Lol, "ice" is a Kelly Rowland song, not Keyshia Cole! How do you get them mixed up!
So underrated her debut album 'The Way It Is' is one of my all time favourite albums
Like your new song "Ice" Awesome!
Keyshia Cole is one of the greatest voices of all time... I have been a fan of all the greats. But this lady of soul has come thru the door and created her own snd and soul.. When she sings it snds like its straight from the heart, she is truly not an entertainer but a singer
19
Jennifer Hudson

Jennifer Kate Hudson is an American singer, actress and spokesperson. She rose to fame in 2004 as a finalist on the third season of American Idol, coming in seventh place.
Not sure who the heck is doing the ranking here but Jennifer out ranks Beyonce on her worst day...shoot even if she was horse
Jennifer Hudson is clearly a better vocalist than a lot of people on this list. I would rank her #1 above Whitney.
She is amazing, but that's a little extreme. Nobody is better than Whitney! - DaWyteNight
Beautiful voice on her records, but more beautiful and powerful when she sings live.
Her voice is just outstanding. Nobody can sing like her.
20
Etta James

Etta James was an American singer who spanned a variety of music genres including blues, R&B, soul, rock and roll, jazz and gospel.
Umm excuse me how is etta james 10 have you heard the lyrics in her songs besides talking about promiscuous activities she sings about her life and you don't know if she talks about her love to her man or her love toward her M.I. A father.
From Blues, Jazz, Soul, Country and Pop; no one does it like Ms James and over a longer span than many (1955-2011)
Etta James below Beyonce, Mary J? Are you kidding me. Beyonce' s version of At Last didn't cone close to miss James!

Really, people are you all twelve years old?
21
Faith Evans

The First Lady of Hip-Hop R&B
She should be in the top 5
Come on faith
Faith should have been up atthe top of the list she has done more features and music as far as writting for others, producing and just down right really bring that old rnb soul
22
Teena Marie
Teena Marie is my soul sister. I love her from my toes to the hairs on the top of my head. There will never, ever be another singer, song-writer, producer like Teena Marie; she is a LEGEND. She will truly be missed, but never, ever forgotten. I have followed her career from the very beginning. In tribute to her, I painted my interpretation of the cover of her first album. I love Teena Marie, she is Beautiful, just like the name of her album which was released on January 15th, 2013. She planted the seed of writing the songs, laying down the recordings, and her daughter, Alia Rose, watered and nurtured that seed into a blossoming album called Beautiful; including a song (Beautiful) written for Alia. The album is a 10; I am in love with every song on the CD.
Teena Marie has inspired and influenced many current female singers including Beyonce. She worked her butt off, but didn't sell out and always remained true to herself and the people who were influential in her life and career. Teena was and remains the most under-rated female singer, writer, musician, in many of our lifetimes. She was gifted with a truly beautiful, powerful and individual voice and personality. She is the greatest!
There has never been another voice that could come close to comparing with Teena's. I have been a fan of Teena Marie since her first album and she will always be my favorite female vocalist. This lady has a voice that is impossible to duplicate but she never got the credit or rewards she deserved for her amazing talent. How many other female r&b singers wrote he own songs, produced and played some of the instruments that are used in
Her music. This lady is an incredible talented artist and she is missed and loved by all of her fans, friends and family.
Teena is in a class so totally by herself that really it's a bit ridiculous having to pitch her vote here when her contemporaries are more like Prince et al. An extremely dexterous vocalist, prolific songwriter, guitarist, pianist, percussionist, arranger, producer and performer! Not many on her even begin to measure up!
23
Kathy Sledge
KATHY SLEDGE! Seriously, come on people, she's one of the most talented ladies to ever get near a microphone. She doesn't even need one. Her sweet and powerful raspy voice is unmatchable. Just listen to sing 'We Are Family' once and know why that song will live forever. Also, her album 'Heart'(1992) will melt yours.
Vote for Kathy Sledge, she definitely should be top 20 or higher. Her talent is exceptional. Probably better than some that are in the top 10 now. From an iconic singing family.
She needs to be way ahead of some of these one hit wonders! Real vocals...not auto-tunes!
That sounds good. I want to hear her album. She deserves to be higher in this field. I will refer my friends also and make them vote for her.
24
Jill Scott

Jill Scott is an American singer-songwriter, model, poet and actress. Her 2000 debut, Who Is Jill Scott?
Beautiful voice, powerful lyrics and humble presence!
Great great and more great
legend
25
Brandy

Brandy Rayana Norwood, known professionally by her mononym Brandy, is an American singer, songwriter, record producer, and actress.
Brandy is a legend in her own right! Look up her credentials.. The things she can do with her voice! She's not called the vocal bible for nothing.. I'm surprised she is not at least in the top 10 if not top 5
I've been A HUGE fan since I was a little kid! I Love this woman! Her music, her voice, everything about her takes me to brighter places! I'm thankful for this woman!
#22. That's really shocking. She should be top 10. Girl has accomplished so much and80% of the industry is influenced by her voice. Not to mention she's the vocal bible
How in God's name is the overrated and limited vocally aaliyah higher than Brandy the vocal bible!
PSearch List