Top Ten Greatest Female Soul Singers
comprendo
The Top Ten
1
Whitney Houston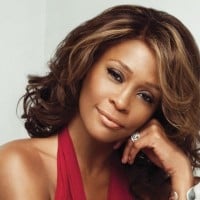 Whitney Elizabeth Houston (August 9, 1963 – February 11, 2012) was an American singer, actress, producer, and model. In 2009, Guinness World Records cited her as the most awarded female act of all time. Houston is one of pop music's best-selling music artists of all-time, with an estimated 170–200 ...read more.
She is a true legend... She is probably in heaven singing while all the people who died before her listen too the voice they all missed.
Although she's dead, she is and will be a legend forever.
At her peak her voice live was unmatched
Whitney is the best in the world
2
Aretha Franklin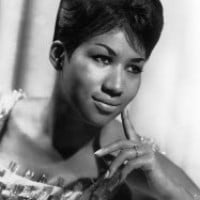 Aretha Louise Franklin (March 25, 1942 - August 16, 2018) was an American singer, songwriter and pianist. She began her career as a child singing gospel at New Bethel Baptist Church in Detroit, Michigan, where her father, C. L. Franklin, was minister.
The feeling and depth with which she sings, soul singing is all about letting come from your inner most depths and let it go making a connection with the audience and the universe. Her song Natural woman is superb. Whitney was amazing look at her she is dead because she didn't make quite the same connection with her soul as what Aretha did. I feel you need to look at the whole picture when you are choosing a soul singer. At the end of the day who do you want to identify with a dead drug addict with a grand voice or a woman who changed the music industry for the better who in spite of her troubles is still standing. Wow what a woman. Such a powerful vice such deep music and lyrics
Best ever—-hands down
Well said! She defines Soul like no other female singer. Glady's & Chaka are next as well as Etta. Nice that they can go on just their first names. Whitney was a Pop artist.
One of the greatest, if not the greatest, musicians and singers of all times!
3
Etta James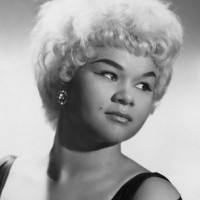 Etta James was an American singer who spanned a variety of music genres including blues, R&B, soul, rock and roll, jazz and gospel.
I grew up on Aretha and adore Gladys Knight, but Miss Etta is in a class of her own. Class A+.
Who put Whitney Houston above Etta James? Blasphemer!
I think Etta James should be number 1. She has one of the most unique voices in history. It was bluesy, jazzy, and rock and roll all in one. And it was also super gritty yet super powerful. No one sounded like her and no one will.
The best, except for Aretha, who was also the best.
4
Patti Labelle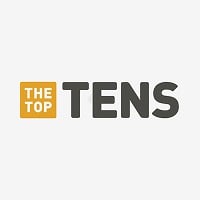 Patricia Louise Holt-Edwards better known under the stage name Patti LaBelle, is an American singer, author, actress, and entrepreneur.
Patti Labelle makes lyrics alive. She has a great very flexible voice and masters perfectly emotions. It is something special to see her performing alive because she is an exceptional entertainer.
A supreme soul tour de force, soaring sweet tones and fantastic range, an exciting voice that kicks you in the stomach and kisses you on the lips and strokes your ears all at the same time, if you cannot hear it your are senile... Or dead...
I love Patti Labelle she my favorite singer I wish she would come to Springfield Kentucky
A serious living legend, who gave the world hits such as; If only You Knew and Lady Marmalade just to name a few.
5
Adele Apkins
If you hear her sing you will always know who she is, and most importantly, you will feel her songs connect with you in one or more ways than you can now, and that is Adele for you.
Sings with her heart and soul
Just listen someone like you or see the video it will touch you from inside and make you cry
A blessing from god himself for this generation to be honest
6
Chaka Khan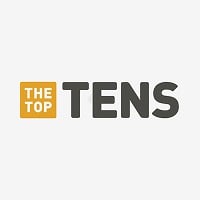 Chaka Khan is an American singer-songwriter whose career has spanned four decades, beginning in the 1970s as the frontwoman and focal point of the funk band Rufus.
One of the greatest voices of all time. She created a new style of singing that many singers copied. You hear many singers doing runs in their songs, Chaka and Stevie perfected the riffs and runs.
Vocals that are unmatched!
This woman has more impact on the singers that followed her than any from her generation, Chaka has sung on so many different artist and most important she still sounds fantastic... She is her own categoru
Hands down the Queen of Funk!
7
Anita Baker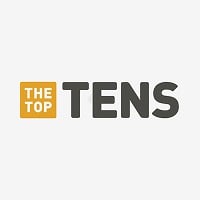 Anita Denise Baker is a retired American singer-songwriter. Starting her career in the late 1970s with the funk band Chapter 8, Baker eventually released her first solo album, The Songstress, in 1983. In 1986, she rose to stardom following the release of her platinum-selling second album, Rapture, which ...read more.
Hello where's Anita Baker?
Soulful voice
8
Mary J. Blige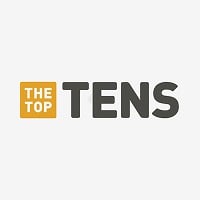 Mary Jane Blige is an American singer, songwriter, rapper and actress. She started her career as a backing singer on Uptown Records in 1989. She has released 13 studio albums, eight of which have achieved multi-platinum worldwide sales.
Best soul singer of all time
One of the very very best
One of the worst girl singers ever.
ONE OF THE BEST FEMALE SINGERS OF ALL TIME
9
Annie Lennox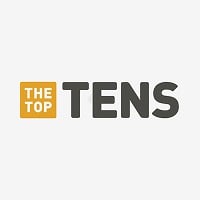 10
Gladys Knight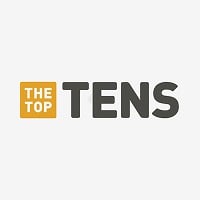 Gladys Maria Knight, known as the "Empress of Soul", is an American singer, songwriter, actress, businesswoman, humanitarian and author.
One of the Greatest Soul Singers of All Time in My Opinion,I love her songs and her
If Female Soul is the category then this list misses the mark. Top three has to be Aretha, Etta and Gladys (And the order of these three wonderful lady artist could be in any order from 1-3). How it ends up as 2,4 &10, I really don't understand. Everyone else is pop art!
Yes, Gladys Knight is ethereally sublime and wonderful, a smooth, soulful, purring bunch of heartfelt aching want- all wrapped up in a beautiful bunch of ladylove!
No one can touch the Empress! Her longevity of quality voice and music far outweighs all oh her peers, and her integrity too!
The Contenders
11
Jennifer Hudson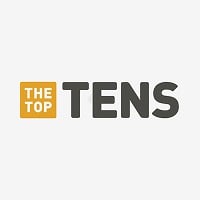 Jennifer Kate Hudson is an American singer, actress and spokesperson. She rose to fame in 2004 as a finalist on the third season of American Idol, coming in seventh place.
12
Brandy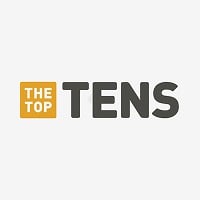 Brandy Rayana Norwood, known professionally by her mononym Brandy, is an American singer, songwriter, record producer, and actress.
13
Florence Welch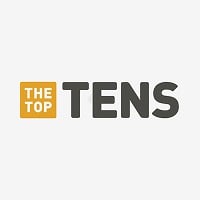 Florence Leontine Mary Welch is an English musician, singer, and songwriter. She is best known as the lead vocalist of the indie rock band Florence + the Machine.
Surely, if we are talking about now, Florence Welch works very well and she proves it with each song. Those tunes and her voice just makes one shiver. She definitely belongs here.
She's amazing. Best singer of the century, hands down.
14
Alicia Keys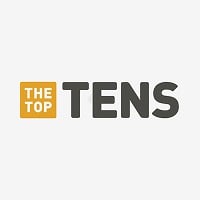 Alicia Augello Cook, known by the pseudonym Alicia Keys, is an American singer, songwriter, record producer, and actress.
Talented, pretty and amazing voice!
I think Alicia should be at least top 5
15
Roberta Flack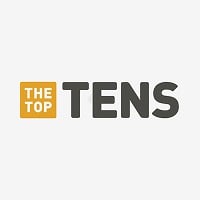 16
Diana Ross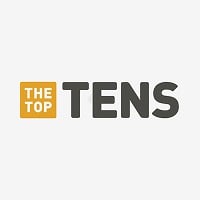 Diana Ernestine Earle Ross is an American singer, actress, and record producer. Born and raised in Detroit, Michigan, Ross rose to fame as the lead singer of the vocal group the Supremes.
I think Diana has the great potential she had her own group she stared in moves she became a solo and now has a movie made just for her and the Supremes /dream girls
Shes the est because her voice was diferenet but the heart was the same she was a soul singer loved the black culture and never felt used she always fouth for respect and love for everibody
17
Teena Marie
Teena Marie has something that Whitney, Celine and Beyonce do not have... PASSION. Listen to the way she vocally expresses a soul weeping on Cassanova Brown, without using any words.

I have seen contestants on THE VOICE and XFACTOR sing Whitney, Celine, Beyone and match them... Soemtimes even own the song. However, I have yet to hear ANYONE interpret a Teena Marie ballad and not make my ears bleed.

Listen to Teena's cover of "Wishing on a Star" or her song "Naked to the World" and you will FEEL the passion and soul this little white girl emits from her heart.

She is one of the few artists to whom I can listen over and over and not grow weary. It is always a thrill to hear the unique vocal techniques she has developed to express emotion.

Truly miss her.
Next to M.J. B Teena is without a doubt one of the best there is!
Musical Genius...one of a kind voice and song writer.
Teena Marie is " Ivory Queen " of SOUL
18 Jennifer Holiday
19
Nicole Scherzinger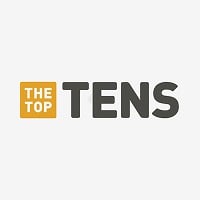 Nicole Scherzinger, born Nicole Prescovia Elikolani Valiente on June 29, 1978, is an American singer, songwriter, actress, dancer, and television personality . She first rose to fame as the lead singer of the pop/r&b group The Pussycat Dolls. In fact, Nicole was pretty much the only girl in the group ...read more.
20
Phylis Hyman
Have you heard her... enuf said.
She's the Lonely Bird...
The Star and the Moon. She is simply THE BEST.
21
Mavis Staples
Awesome vocals, so much soul one of the best. A gospel screamer with with raw power. Just listen to "I'll take you there", "Respect Your self" and "The Weight". Truly one of the best ever.
22
Joss Stone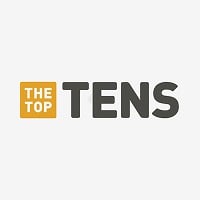 Joscelyn Eve Stoker, better known by her stage name Joss Stone, is a British singer, songwriter and actress.
Joss Stone has the most powerful, and biggest voice, alive today. When it comes to soul she is the one you should listen to. She deserves to be number 1, there is no doubt about that! I love all of her work!
Amazing will touch your heart!
23
Natalie Cole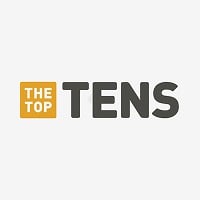 Natalie Maria Cole was an American singer, voice actress, songwriter, and actress. The daughter of the great American singer Nat King Cole, she rose to musical success in the mid-1970s as an R&B artist.
Wow you"re right. She has charted every decade in various genres in every decade since her debut. Now a number 1 album on the Latin charts. One of the best and voices in the biz
Natalie Cole is the only Diva to have won Grammys in the categories of soul, pop, jazz as well as record of the year, album of the year and Best new artist. The first black female to sell a million albums [1 IN 77,1 IN 78, and has had a top 10 single or album in various categories in every decade since the 70's. SHE IS THE MOST DIVERSE OF ALL THE DIVAS.
24
Amy Winehouse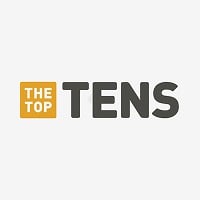 Amy Jade Winehouse was an English singer and songwriter known for her deep expressive contralto vocals and her eclectic mix of musical genres, including soul, rhythm and blues, and jazz. She is also a well-known member of the 27 Club, as she overdosed on alcohol at age 27.
25 really!
She's the best. There are no other singers that could both sing and write with her depth and maturity at such a young age..
She was amazingly talented, there's something very real and special about her what vocalists lack these days
She was the best and most beautiful soul singer of all time and it is so sad how she died so young R.I.P.
25
Dionne Warwick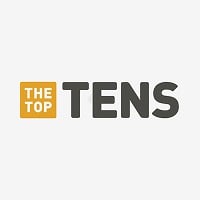 Marie Dionne Warrick is an American singer, actress and TV-show host, who became a United Nations Global Ambassador for the Food and Agriculture Organization, and a United States Ambassador of Health.
Dionne is 2nd only to aretha is number of charted singles. Her inimitable voice coveys all emotional facets without resorting to the shouting so prevalent today. She is one of the few singers who can handle the key changes, time signature shifts, modulations, etc., of the Bacharach/David Songbook with apparent ease (e.G., check out "Promises, Promises"). Also,
She can belt out terrific emotional anthems --check out "His House and Me"
On You Tube or "All in Love is Fair".
Greatest
She was very good too and had many hits.
She was fantastik. all her songs were very good.
Bert Bacharach wrote many good ones for her.
26 Millie Jackson
27
Mariah Carey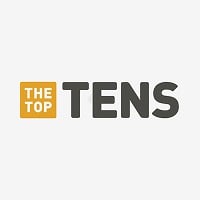 Mariah Carey, born March 27, 1970, is an American singer, songwriter and actress. She is one of the biggest best-selling women in the music industry, with 18 number 1 records to her name. She is regarded as a sex symbol through her songs and music videos, and she is "well known" for her over-the-top ...read more.
She doesn't belong in this particular top 10. Wrong genre
I l love your inner spirit forever I like thank you
Mariah carey.. Oh my God one of the most beautiful spirits in the entire world... Filipinos love her... Her music... So touching. No one comes clost to mariah. The diva. The song writer and a producer...THE BEST SELLING FEMALE ARTIST IN THE HISTORY... VERY VERSATILE VOICE...

WE LOVE YOU MARIAH!
Of the best singers, I love her songs very unique voice
28
Toni Braxton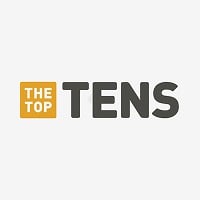 Toni Michele Braxton was October 7th 1967 in Severn, Maryland the oldest of six siblings.She has sold 67 million records worldwide. She is been named the ''Queen of R&B'' and has one of the most distinctive voices of the late 20th century.
There has never been anyone with the amount of control that Toni has over her lower register PERIOD! Her voice is beyond soulful it's simply perfection! Toni Braxton is a unique talent whose vocal creativity is unmatched! The only other female vocalist who comes remotely close in regards to uniqueness is Phyllis Hyman!
29
Mahalia Jackson
There is no comparison. She is pure soul...
30
Linda Jones
No-one ever came close. Ask Aretha or Gladys. She was their favourite soul singer. Totally stunning.
One of the best
31
Carly Rose Sonenclar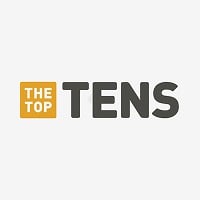 Carly Rose Sonenclar is an American singer and teen actress. In December 2012, she became the runner-up on the second season of the American version of The X Factor.
32 Minnie Riperton
33
Nina Simone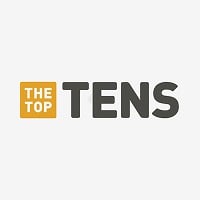 Nina Simone was an American singer, songwriter, pianist, arranger, and civil rights activist who worked in a broad range of musical styles including classical, jazz, blues, folk, R&B, gospel, and pop.
Most distinctive voice I have ever heard. Absolutely love her.
34
Donna Summer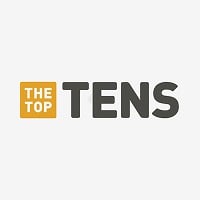 LaDonna Adrian Gaines, known by her stage name Donna Summer, was an American singer, songwriter, and painter.
Donna - natural talent, exceptional beauty, versatile and smart; she broke down barriers and paved the way for the Whitneys, Beyonces and Mariahs who came along after she broke really big in the mid-seventies. Underrated for sure, but, a lot of the reason for her not receiving the recognition she deserved was by her own career choices. She would often say that she wanted to be just an "ordinary girl" in this life. However, she was one of the chosen few who was gifted by our Higher Power with extraordinary abilities, singing being only one of them. She reared three exceptionally talented, beautiful daughters (much like Miss Ross) but, unfortunately for the rest of us, she was called away far too soon. After three years, I still can't get my head around the fact that Miss Adrian Donna (Gaines) Summer is no longer a part of this life. But, I will see you in Heaven! Donna (is) a legend in music history and an true icon in life (without a doubt). Humble and sweet, she will always ...more
35 Agnes Monica
36
Jessie J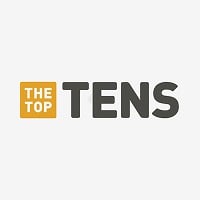 Jessica Ellen Cornish, better known by her stage name Jessie J, is an English singer and songwriter. Born and raised in London, she began her career on stage, aged 11, with a role in the West End musical Whistle Down the Wind.
37 Lorraine Ellison
38
Barbra Streisand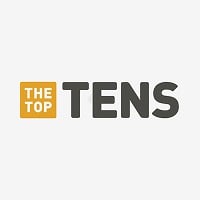 Barbara Joan Streisand, known professionally as Barbra Streisand, is an American singer, songwriter, actress, and filmmaker.
39
Cissy Houston
Her range was incredible!
40 Tamia
41 Keke Wyatt
42
Sarah Geronimo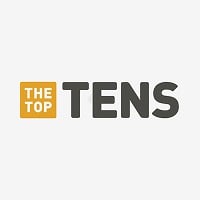 Sarah Asher Tua Geronimo aka Sarah Geronimo or Sarah G. is a world class and multi-talented Filipino singer, actress, dancer, record producer, model, host, coach/judge, commercial/product endorser and tv personality . She can also draw and plays the piano. Sarah is popularly known as the one and only ...read more.
43 Birdy
44
Norah Jones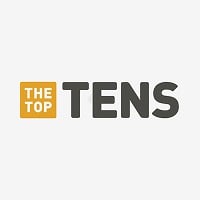 Norah Jones is an American singer, songwriter, pianist & actress. She won several awards and sold more than 45 million records worldwide. Billboard named her as the top jazz artist of the 2000–2009 years.
45
Keyshia Cole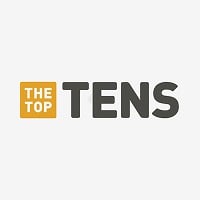 Keyshia Cole is an r&b diva who was popular in the mid 2000's with songs like "Love", "Heaven Sent", "I Remember" and "Let It Go." Keyshia's r&b is known for it's 'hood' edge to it, and a lot of this is due to one of her biggest inspirations being Tupac Shacur.
46
Ledisi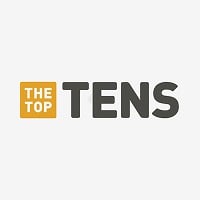 Underrated! She can out sing have of the top 20.
47
Beyoncé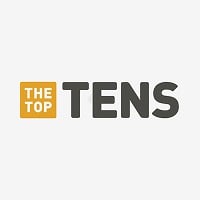 Beyoncé Giselle Knowles-Carter, is an American singer and actress, who started out in the popular pop/r&b girl group Destiny's Child. They had multiple top 5 hits such as "No, No, No", "Say My Name", "Bills, Bills, Bills", "Survivor", "Independent Women", "Bootylicious", and "Jumpin', Jumpin" from ...read more.
I think I only know or or have had heard some of her songs but to me she is not the greatest singer or female singer ever but she deserves to be at #20.
She is the best singer
One of the newer legends, but undoubtedly The Queen B or her age!
48 Anita Pointer
49
Monica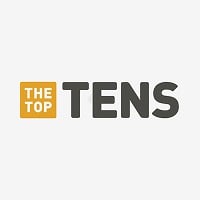 Monica is an R&B singer who was most popular in the 90s. Her most well-known song was "The Boy Is Mine" with R&B singer Brandy.
I can't believe she's not on this list. She should definitely be in the top ten.
50 Sandra Phillips
PSearch List