Greatest James Bond Villains
SuperheroSith
The Top Ten
1
Jaws - The Spy Who Loved Me
Who else could could contend with him
Richard Kiel appears also in Moonraker Because being 10ft with metal teeth is TOO GOOD! - Lord28
2
Ernst Stavro Blofeld - You Only Live Twice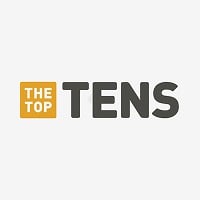 Ernst Stavro Blofeld is a fictional character and a supervillain from the James Bond series of novels and films, who was created by Ian Fleming and Kevin McClory. An evil genius with aspirations of world domination, he is the archenemy of the British Secret Service agent James Bond and is head of the ...read more.
If a villain that has affected the hero personally is the best one, Blofeld is Number 1. He's appeared in 6 movies to date and is responsible for the death of Bond's wife.
Movies he also starred in:
On Her Majesty's Secret Service
Diamonds are forever
For your eyes only
Spectre

And the Austin Powers series.
3
Auric Goldfinger - Goldfinger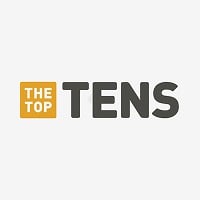 Auric Goldfinger is the primary villain of the 1959 Ian Fleming novel Goldfinger and its 1964 film adaptation. He was portrayed by German actor Gert Fröbe and voiced by Michael Collins.
How is he not number! One of the most notorious villains of all time!
Bond: Do you expect me to talk?
Goldfinger: No, Mr. Bond I expect you to die!
V 2 Comments
4
Le Chiffre - Casino Royale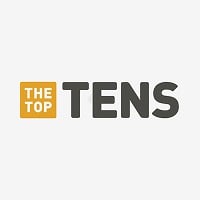 Le Chiffre (born Jean Duran) is the first main villain James Bond faces off against and the primary antagonist of the 2006 cinematic version of Fleming's novel. In French, "le chiffre" translates as either "the figure" (i.e. "the number") or "the cipher."
He is just so creepy in such a human way and he's extremely menacing. Mads Mikkelsen did an amazing job on portraying this character, even though he was killed before the film's final act.
Different in the sense that he's a villain who is on the ropes, hungry and desperate rather than in control - marmalade_skies
5
Alec Trevelyan - GoldenEye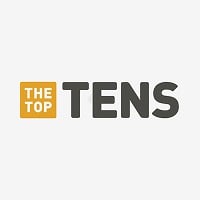 Alec Trevelyan was a former 00 Agent of Don Cossack descent and head of the Janus Crime Syndicate. He serves as the primary villain of the 1995 film GoldenEye and was portrayed by British actor Sean Bean. Formerly 006, he faked his death at the Arkangelsk Chemical Warfare Facility, commandeered by General ...read more.
Alec: For England, James?
Bond: No. For me.
*Alec falls to the ground being injured then being crushed by a giant metal cradle on fire.*
He is the best villan ever
6
Oddjob - Goldfinger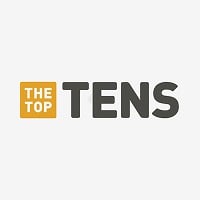 Oddjob is a henchman to the villain Auric Goldfinger in the James Bond film and novel, Goldfinger. In the film he was played by the Japanese American actor Harold Sakata.
How is he not number 1? He killed like 5 people with his ' hat!
7
Raoul Silva - Skyfall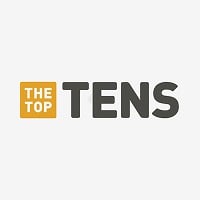 Raoul Silva, born Tiago Rodriguez, is a fictional cyber-terrorist and former Secret Intelligence Service (SIS/MI6) operative who appeared in the 2012 James Bond film Skyfall, portrayed by Javier Bardem. He is the film's primary antagonist. The character is later referenced in the film's sequel Spectre ...read more.
Bardem's character is one of the most terrifying villains in the series - marmalade_skies
Silva: Do you know what it does to you? Hydrogen Cyanide?
*Rips out rotten teeth, showing murky-blue liquid*
8
Francisco Scaramanga - The Man With the Golden Gun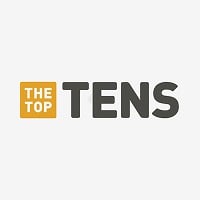 Francisco Scaramanga is the main villain in the James Bond film and novel The Man with the Golden Gun. Scaramanga was played by the late English actor Christopher Lee, who was also Ian Fleming's cousin.
Christopher Lee was literally the only good thing about this movie. Too bad they had him die like a punk. - Darth-Snorpy
Didn't care for the movie but Lee did a really good job in that role - marmalade_skies
9
Dr. Julius No - Dr. No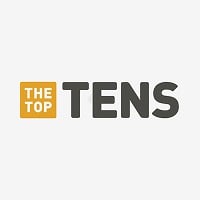 Dr. Julius No is a nuclear scientist who used his knowledge and wealth to threaten a U.S. rocket launch. He was ultimately thwarted by James Bond. Julius No originally appeared in the Ian Fleming novel Dr. No and was portrayed by Joseph Wiseman in the 1962 film Dr. No. He was the first James Bond villain ...read more.
Bond: SPECTRE?
Dr. No: SPECTRE: Special Executive for Counter-intelligence, Terrorism and Extortion.
Excellent villain. wish he had more screen time - marmalade_skies
10
Max Zorin - A View to a Kill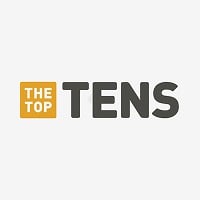 Max Zorin is a fictional former KGB operative and industrialist. The character acts as the primary antagonist in the 1985 James Bond film A View to a Kill and was played by actor Christopher Walken. The character was later mentioned in the video-game Everything or Nothing (2003) and appeared as a playable ...read more.
Great classic bond villain. hilarious - marmalade_skies
May Day: What a view...-
Zorin: To a kill.
He's so metally insane! He is the best! But get kananga higher on this list too
The Contenders
11
Xenia Onatopp - GoldenEye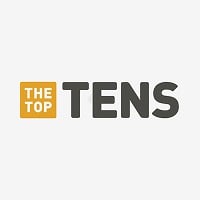 Xenia Zirgavna Onatopp is a former Soviet fighter-pilot and the top assassin working for the Janus Crime Syndicate. She appears as the secondary antagonist in GoldenEye, and is played by Dutch actress Famke Janssen.
A great sexy villain who murders in sexy time
12
Red Grant - From Russia With Love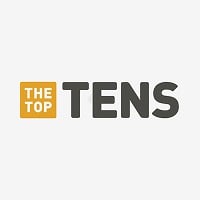 Red Grant, real name Donald Grant, is a fictional SPECTRE assassin who appeared in the 1963 James Bond film From Russia with Love, portrayed by actor Robert Shaw.
V 1 Comment
13 Vesper Lynd - Casino Royale
14
Franz Sanchez - License to Kill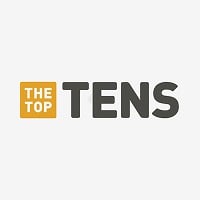 Franz Sanchez is a drug baron who heads a powerful criminal cartel based in the fictional Central American city, Isthmus City. He is the main villain of the 1989 film Licence To Kill and was played by Robert Davi.
One of the most brutal villains in the series, Sanchez cares about control and loyalty over power and money. Not to mention he is responsible for the maiming of Felix Leiter (Bond's best friend and colleague). Also, he kills anyone who betrays him in style, whether it's just shooting them in the head or depressurizing them until they explode.
People like him actually exist. - FrozenHatingPokefan
V 1 Comment
15
Mr Wint & Mr Kidd - Diamonds Are Forever
Love their camp banter, they steal the show and make D4ever great
16
Elektra King - The World Is Not Enough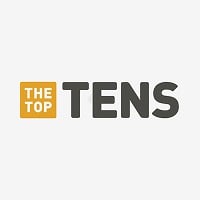 Elektra King is the daughter of oil tycoon Sir Robert King and is the main villain from the 1999 James Bond film The World Is Not Enough. She is played by Sophie Marceau.
Gains his trust and betrays him... Definitely the ultimate villan of a bond movie... Intelligent, a bit arrogant, sweet, rich, has a good plan and HOT!
17
Sir Hugo Drax - Moonraker
He's sophisticated and villainous. - marmalade_skies
18
Fiona Volpe - Thunderball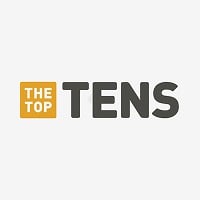 Fiona Volpe is a SPECTRE operative and the secondary antagonist from the 1965 James Bond film Thunderball. She was played by Italian actress Luciana Paluzzi.
19 Dr Kaufman - Tomorrow Never Dies
20
Dominic Greene - Quantum of Solace (2008)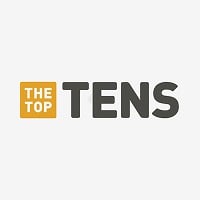 Dominic Greene is the primary antagonist in Quantum of Solace (2008), and was a member of the Quantum organisation alongside Mr. White (who hired Le Chiffre in the prior film). Greene operates a legitimate business named Greene Planet, which is supposedly devoted to buying up large sums of land for ...read more.
BAdd New Item
Recommended Lists
Related Lists

Top Ten Actors, Dead and Alive, Who Would Make Excellent James Bond Villains

Top 10 James Bond Main Villains (Films)

Top 10 James Bond Main Villains (Novels)

Top 10 James Bond Movies
List Stats
100 votes
35 listings
5 years, 103 days old

Top Remixes (6)

1. Ernst Stavro Blofeld - You Only Live Twice
2. Auric Goldfinger - Goldfinger
3. Jaws - The Spy Who Loved Me
Mann0802

1. Elektra King - The World Is Not Enough
2. Xenia Onatopp - GoldenEye
3. Dr. Julius No - Dr. No
Szonana

1. Ernst Stavro Blofeld - You Only Live Twice
2. Oddjob - Goldfinger
3. Auric Goldfinger - Goldfinger
BeatlesFan1964
View All 6
Posts
Error Reporting
See a factual error in these listings? Report it
here
.