Keith Emerson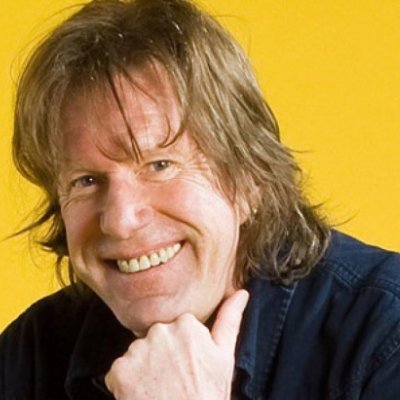 Found on s3.amazonaws.com
Info
Keith Noel Emerson was an English keyboardist and composer. Emerson played in a number of bands before he found his first commercial success with the Nice.
Comments
Top
Popular
Newest
Just listen to the the end of "Fugue" in the middle of "The Endless Enigma". Incredible piano piece followed with a wonderful synth flurry. Should always be number 1.
Keith was "The Maestro" in every measure. No one could compete with his range of talent and perseverance. He didn't just write the thinking person's music. He also wrote music that would be played by 3 musicians that could be recreated live so spectacularly that they always sounded like a symphony was backing them up. There are many good keyboardist. Hell, there are many great keyboardist. But there was only one person who showed excellence in every piece he ever wrote and that was Keith Emerson
Keith inspired me to press on with my piano studies, and introduced me to the wonders of the Hammond organ and synthesizers. What a pioneer and consummate showman! Who else seamlessly blended hard rock, jazz, counterpoint, ragtime, and 20th-century classical music, adapting works of others as well as writing his own, incorporating all of these styles with that unique Emerson flair! There are many great keyboardists, but no-one as versatile and important as Emerson.
Without a doubt the greatest keyboard player of the modern era. What else can you say about a guy who taught himself the piano when he was 6? Taking lessons only enhanced his natural abilities. Not to mention his pioneering work with the synthesizer, along with Bob Moog. I could go on and on - and on again. These barely even scratch the surface. Anybody who has ever seen him playing live would readily agree. Many other keyboard players came very close and all deserve respect...but when Keith died this year, we lost a TRUE modern music legend, who will be sorely missed.
Keith Emerson led the most successful and greatest keyboard oriented band in history at a time when guitar bands reigned supreme. He was the first to play a synthesizer live on stage. He is hailed as the "Jimi Hendrix of the keyboard. " Any young keyboardist who does not know who Keith Emerson is, simply has not done their homework.
It's crazy he's not # 1,2 3... Really, listen to his left hand. There is no one comparable... He has some amazing counter point all through his work it's just silly... Many of these guys have great ARE hands but K E has both.. Again listen to his L Hand.
Like others have said.. It's that left hand that sets him apart from the Wakeman's of the world. I am a huge ELP fan and while some of the music approaches sucking level.. Most of it is brilliant. Long live Keith.. He's doing some conducting on Long Island this summer. I have my tickets already.
Groundbreaking showmanship in a time when keyboards were relegated to the back ground, lightening skill, compositional technicality, innovation and emotional transparency, true musical knowledge in all genres, and let's not forget the groundbreaking shared genius with Moog that brought all these innovations that people take for granted now. Keith Emerson was the Neil Armstrong of the keyboards. He did it first and he did it incredibly.
The God of rock keyboards. On par with many of the best classical and jazz keyboardists. And an absolutely fantastic composer. If you like his music or not it's still undeniable that his technical mastery is unequaled by anybody in the rock world. His works are a high water mark that may never be surpassed.
Keith Emerson is the Keyboardist for those of us who play Keys. I'm not knocking the skills of the others here, but Keith performance on a variety of keyboards is still unmatched. I would put Jordan Rudess and Rick Wakeman close behind, but if you watch the how this virtuoso on performs and his stage show I know you'll put him #1.
Keith Emerson is by far the greatest keyboard player in rock music by far; technically, musically, as a synthesist, composer/arranger, improviser, and innovator. It's embarrassing that Nick Rhodes is not only in the same list but ranked above Emerson...
From Pictures of an Exhibition to Black Moon, Keith brought the Moog Synthesizer to the level it was meant to be. Bridging classical music with modern interpretation has to be a "tour de force" that only him can imagine to do so. His imagination, compositions and vision of music stirred emotions and excitement throughout the years. A pioneer, a legend and master that made history in the world of progressive music.
The best ever keyboard player for power and showmanship also can play classical to rock through jazz he was the keyboard player who set the bench mark that others could only envy he was simply the best ever an deserves to win he is missed but his genius lives on the best then now and in future
The Hendrix of Rock Keyboards. Emerson made keyboards matter in rock - brought them front and center. At the same time, incorporated classical and jazz while being as heavy as any guitar based bands.
I love many of the players on this list - but for me, there's no competition.
Yes! I strongly agree that Keith takes # 1. He is kinda like a runner that laps the others 2 times, hits the finish line, as we all watch in disbelief. I saw him play and I couldn't believe that I was witnessing I thought "is he playing this for real"?
Toss up between Keith and Rick Wakeman, my own classification including both keyboard skill (there are LOTS of great pianists) as well as showmanship. You cannot top Keith and Rick for the combination of best keyboard player and knowing how to perform LIVE.
Not having him as number one is a disgrace to all of mankind. - ultrablastic123
I was a bigger fan of Yes so I really love Rick Wakeman but Keith Emerson was absolutely a savant. Not only could he play with unbelievable virtuosity but he was a masterful showman. I have yet to hear anyone in my 40 plus years compare to him. No other keyboard player had more influence in developing the modern synthesizer. Moog synths were built on his ideas and input.
The vast knowledge of the great composers of the past 400 years alone made Keith the easy winner here. It wasn't called prog rock in the 70's it was called "Classical Rock" Emo fused it to the other popular genres with pure genius.
Possibly the best, ever. Nothing held him back, he embraced any and all technological advances in keyboards, even acting as a 'test subject' for Moog when they were developing their first polysynth (the never-produced Constellation...Emerson uses this prototype on "Brain Salad Surgery"). But at the same time, his capacities on piano alone are equally astounding. He had no fear of fusing classical composition with the rock idiom, creating refined and brilliant work while at the same time stabbing throwing knives into his Hammond's keyboard! And using an early Moog modular live, night after night on the road, was bold as hell! Totally one-of-a-kind, likely never to be surpassed.
Rank number 1... No contest. Wakeman and Rudess are great keyboardists as well but Keith tops them all in creativity and style. Tarkus, Karn evil, trilogy are just examples of his genius.
Keith is fresh, innovative and passionate with his music. He has a fantastic left hand that he seems to be able to set in motion and "divorce" while laying down a fantastic solo line. His pioneering efforts with the Moog led the way for the prog rock movement. His energy during a performance is unequaled. Keith is the finest rock keyboardist of all time.
Simply the most inspirational keyboard player I have experienced. His creativity, and playing ability was second to none. This guy was the best there was and his music will become the standard for all keyboard players to come.
I have seen Keith Emerson numerous times. His manual dexterity was unequaled by any popular musician and classical masters were only on a different channel. Look at the piano piece on video at California Jam (not the one spinning in the air, although that was pretty amazing, too) and his left hand is moving so fast, his fingers are a blur. You can hear Gershwin, Bernstein & Copeland all over his music, not to mention Bach, Prokofiev, Mussorgsky and dozens of other top of the list composers & performers. Hats off, Maestro Keith!
Lets GET IT RIGHT and switch the 1 and 2 (at least) keyboardists on this list! At least Keith Emerson, Jon Lord and Rick Wakeman have international recognition. Who is Nick Rhodes?