Greatest Living Guitarists
RHCPfan
The Top Ten
1
Jimmy Page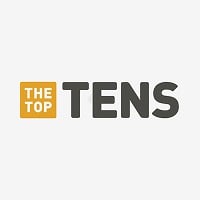 James Patrick Page is an English musician, songwriter, and record producer who achieved international success as the guitarist and founder of the rock band Led Zeppelin.
No way Kirk Hammett is better than Jimmy Page. Or Eric Clapton. Or Jeff Beck. Or Eddie Van Halen. Or Joe Satriani. Or Steve Vai. Or Adrian Smith. Or Dave Murray. Or Alex Lifeson. - UFasten8Me
Not only is Jimmy ridiculously talented and innovative, he is BEAUTIFUL! I cannot stop looking at him when he performs.
Jimmy Page is by far the best. Every riff he played was special.
He is.when he plays his fingers fly. He is the best but I love Clapton too favorite album of Eric is from the cradle
V 11 Comments
2
Eric Clapton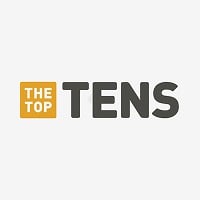 Eric Patrick Clapton is an English rock and blues guitarist, singer and songwriter. He is the only three-time inductee to the Rock and Roll Hall of Fame: once as a solo artist and separately as a member of the Yardbirds and Cream. He has also been a member of Derek and the Dominos.
WTF, why is kirk hamet 1 CLAPTON IS BEST, then jimmy page, this is all out of wack, slash is not that great guys, he certainly can't hold a candle to hendrix (best guitarist of all time)
Kirk Hammet? Who are we kidding? How did he even make the top 100? This poll is a joke!
What? He hasn't played decently since Derek and the Dominos (except for "Just One Night" and the Cream reunion shows, although not as good as in his heyday).
Boring
V 11 Comments
3
B.B. King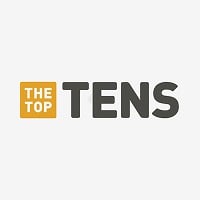 Riley B. "B.B." King was an American blues singer, electric guitarist, songwriter, and record producer.
Great bluesman, but should not be listed hire than Jeff Beck.
His soul is present whenever he plays
V 2 Comments
4
Kirk Hammet
Very mediocre and definitely one of the most over rated guitarists of all time. Maybe the most over rated
Hammet is average at best.
Good, great but page 1 clap 2, no debate. Best before JH, dead guy Rory Gallagher, look him and argue.
In the 70s Metallica would never got out of the club scene. They just happened to be around when the pubescent high schoolers didn't have a Zep, Yes, Spirit, Who, BOC, etc... bands who REALLY HAD TALENT and didn't burn out after 1or 2 albums and tours!
V 3 Comments
5
Chuck Berry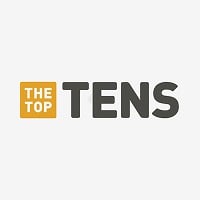 Charles Edward Anderson "Chuck" Berry was an American guitarist, singer and songwriter, and one of the pioneers of rock and roll music. He died on 18 March 2017.
Good songwriter the best from the 50s. Doesn't compare to the English kids from the 60s.
Really, top ten?
Amazing talent seen him live many times amazing Ronnie guitar holbrook
Ehm... he shouldn't be in this list :'( though he lives in our hearts
6
Keith Richards
How the bloody hell is slash and kirk hammet ranked above Keith? Good job on spelling by the way
Maybe in the Top 20 no where near 6. His name is actually
Should be on list somewhere around 150.
7
Eddie Van Halen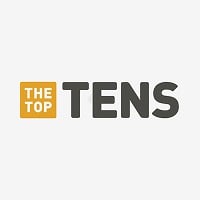 Edward Lodewijk "Eddie" Van Halen is a Dutch-American musician, songwriter and producer. He is best known as the lead guitarist, occasional keyboardist and co-founder of the hard rock band Van Halen.
One of the most under-rated guitarists of our generation. He's a maestro on electric and acoustic, showing unique skills. He can shred with the best of them, but can play Flamenco style with those who have trained for decades. His innovations are legendary.
Eddie kills most of these guys for inovation he is in a world of his own
Top Five.
Anotha brotha with incredible natural dexterity Ronnie guitar holbrook
8
Jack White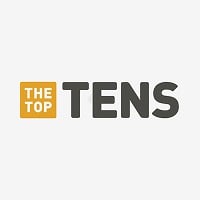 Jack White definitely deserves a to ten place. Jimmy page top 3. Kirk Hammet top ten. Clapton top 3.
Jack should be above Kirk Hammet, if only for his diversity.
V 2 Comments
9
John Frusciante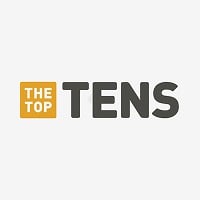 John Anthony Frusciante is an American guitarist, singer, producer and composer.He is best known for his time with the Funk Rock California based band the Red Hot Chili Peppers.
This man is a living legend. Just looking at him you can tell he is an absolute genius. He plays with so much emotion and expression the way all great guitarist's. He will always remain one of the greatest guitarist's this world will ever get to experience.
Slash rated higher than John Frusciante? Eric Clapton, even though an amazing guitarist and singer/songwriter has NOTHING on John Frusciante. Kirk Hammet?!

No one displays their soul in their playing like Frusciante, no one can give me goosebumps by jamming like he can. Truly the most underrated artist ever, and that is considering he is rated at number ten. Should be 2 or 1.
John Frusciante is truly incredible. I've been an huge RHCP fan since their first album, and I am addicted to their incredible sound. When Frusciante left the Chilis to go in his own direction, I was devastated. He is an amazing musician and person and I really miss him in the band. However, I own his solo albums and LOVE them. I have no words for how much this man inspires me.
Easily the greatest guitarist of our time and arguably the greatest ever. The second place is somewhere far behind Frusciante. The level of emotion displayed by him while playing his instrument is something beyond human understanding.
V 6 Comments
10
Slash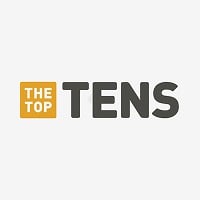 Saul Hudson, known professionally as Slash, is a British-American musician and songwriter. He is best known as the lead guitarist of the American hard rock band Guns N' Roses, with whom he achieved worldwide success in the late 1980s and early 1990s.
Why? Frank Zappa is should be in this spot instead. Why this guy? Is it because Sweet Child was way solo---Listen to Zappa's "I'm the Slime" and then take this guy off the list.
he is undoutbly an outstanding guitarist of all times... He played the guitar as is the guitar is part of his body
How is Eric Clapton and Kirk Hammet Top of Slash I respect Jimmy Page But Slash is STILL AND WILL be FOREVER Better then any other Guitarist here Except maybe Jimi Hendrix
Listen slash just has that coolness and he's really good
V 8 Comments
The Contenders
11
Jerry Cantrell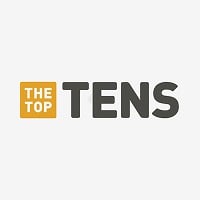 Jerry Fulton Cantrell Jr. is an American musician who is best known as the lead guitarist, co-lead vocalist and main songwriter for the rock band Alice in Chains.
V 1 Comment
12
David Gilmour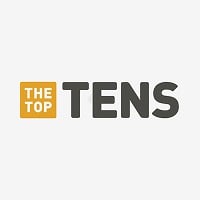 David Jon Gilmour is an English singer, songwriter, composer, multi-instrumentalist, and record producer. He joined the progressive rock band Pink Floyd as guitarist and co-lead vocalist in 1968.
David Gilmour is perfection! Listen to echos, shine on you crazy diamond, especially the version where he solo sings first half with just guitar I believe. there are to many songs to list
50 years later and this guy is still going strong - GillisL
Best feeler of the guitar of all time
#5 (Page/Clapton/Beck/Van Halen.
V 2 Comments
13
Carlos Santana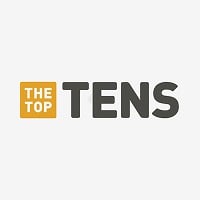 Carlos Santana audio is a Mexican and American musician who first became famous in the late 1960s and early 1970s with his band, Santana, which pioneered a fusion of rock and Latin American music.
Carlos Santana invented a whole new genre of music, and his guitar playing sparked a new generation of music and the guitar itself. He is easily the best living guitarists. Even Jimi Hendrix admired Santana.
Should be higher ranking than Jeff Beck.
Carlos is an original who goes from genre to genre with ease.
V 5 Comments
14
Al Di Meola
Al is a master musician--He could Shred in his hey-day and write and perform the most complex, beautiful guitar themes that He doesn't receive the proper credit for finessing the guitar withpassion. He should be top 10
15
Jeff Beck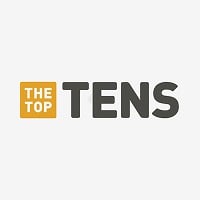 Geoffrey Arnold "Jeff" Beck is an English rock guitarist. He is one of the three noted guitarists to have played with The Yardbirds.
Just has to as good as anyone. His amazing grace is just that
He is probably 2nd to paige
Great, great player. Better than Clapton or Page.
No. 1 Jeff Beck.
No, 2 Eric Clapton
No. 3 Jimmy Page
No. 4 Derek Trucks
No. 5 Joe Bonamoso
No, 6 Eric Johnson
No. 7 Tinsley Ellis
No. 8 Buddy Guy
No. 9 Sonny Landrath
No. 10 Tony Emmanual
No. 11 Peter Green
V 4 Comments
16
Derek Trucks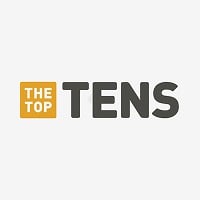 Sorry Duane Allman fans...Derek Trucks has soared past the legend. Maybe if Duane was still alive, then...
Anyone that doesn't have Derek in the Top 5 has just not seen him play.
Put DT way at the top of the list. Unbelievable sounds (sitar like at times), plays slide as well as if not better than Duane Allman and has a broader musical base from which to draw on than most others on or near the top.
A lot better than Duane Allman (but wasn't Dickey Betts the same? ). He plays beautifully (in a tone that's somewhat reminiscent of B.B. King) on the Allman's last hurrah (Hittin' The Note) and final live CD ("One Way Out") and shows up until they broke up in 2014. Check out his own Tedeschi-Trucks band. Best young guitarist (he's my age).
V 1 Comment
17
Mark Knopfler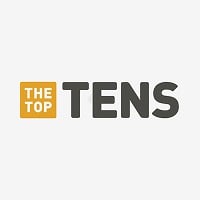 Mark Freuder Knopfler is a British singer, songwriter, guitarist, record producer and film score composer.
From his piercing single picking digs to his extreme rapid riffs... ( while singing ) You must agree that he has to be in the top ten...
Sultans of Swing (Alchemy Live) is one of the most impressive 10 minutes of guitar I've ever heard. Mark belongs in the top 10
Just listen! The man knows its as much about the gaps in between as it is the notes you hit.
Amazing the man is awesome to watch and even better to listen too.
V 3 Comments
18
Eric Johnson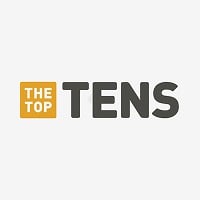 Eric Johnson (born August 17, 1954) is an American guitarist, songwriter, and vocalist from Austin, Texas. Best known for his electric guitar skills, Johnson is also a highly proficient acoustic, lap steel, resonator, and bass guitarist as well as an accomplished pianist and vocalist.
Venus Isle/Cliffs Of Dover! The most incredible tone and soloing that is mind blowing at times...
Insane guitarist and a perfectionist
Amazing natural dexterity god given indeed Ronnie guitar holbrook
V 1 Comment
19
Allan Holdsworth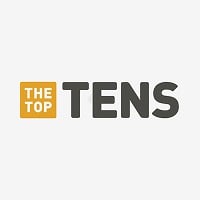 20
Buckethead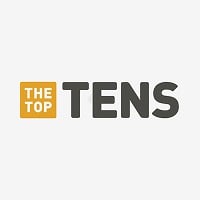 Brian Patrick Carroll, known professionally as Buckethead, is an American guitarist and multi-instrumentalist who has worked within many genres of music.
Ok, I realize that Buckethead is no big celebrity and he seems a little off but if you care enough to be looking at this page you should definitely check him out. Mind blowing. Deserves top 5. by the way, Jack White but no Kerry King!?!?
Incredible skill
Not so popular yet is in this list...
Most variety, for example: Sourced Autonomy is almost 15 min of straight shredding, Autopsy is awesome, Veil of Tinfoil is dirty, track 12 pike 15 has nice slow solo. Anyone who likes epic guitar playing should hear Soothsayer, Forgotten Trail, Look Up There, and Siege Engine. As far as technical skill, he can play just as well as anyone else can + more.
PSearch List
Recommended Lists
Related Lists

Best Guitarists Ever

Best Metal Guitarists

10 Most Influential Guitarists

Best Rhythm Guitarists
List StatsUpdated 30 May 2017
1,000 votes
82 listings
8 years, 302 days old

Top Remixes

1. Eric Johnson
2. Allan Holdsworth
3. Al Di Meola
Tonehound

1. Joe Walsh
rcm
1. Jimmy Page
2. Eric Clapton
3. B.B. King
Bobbyk4
Posts
Error Reporting
See a factual error in these listings? Report it
here
.