Greatest Living Guitarists
RHCPfan
The Top Ten
1
Jimmy Page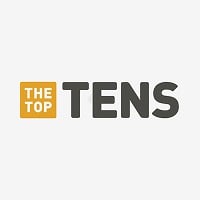 James Patrick Page is an English musician, songwriter, and record producer who achieved international success as the guitarist and founder of the rock band Led Zeppelin.
To me a zeplin fan Jimmy will always be a God and Jeff Beck #2 and Eric Clapton # 3 and that's it and I'm 54
John Mclaughlin is the greatest at this time. I think Jimmy Page would agree.
Best Alive, great live and in studio, influential, and is still making music, remaining the greatest living guitarist in the world.
No Uli Jon Roth,
no list
17 Comments
2
Eric Clapton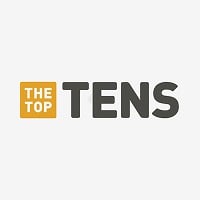 Eric Patrick Clapton is an English rock and blues guitarist, singer and songwriter. He is the only three-time inductee to the Rock and Roll Hall of Fame: once as a solo artist and separately as a member of the Yardbirds and Cream. He has also been a member of Derek and the Dominos.
Yes, without doubt he is the best One
WTF, why is kirk hamet 1 CLAPTON IS BEST, then jimmy page, this is all out of wack, slash is not that great guys, he certainly can't hold a candle to hendrix (best guitarist of all time)
Kirk Hammet? Who are we kidding? How did he even make the top 100? This poll is a joke!
the best
17 Comments
3
Eddie Van Halen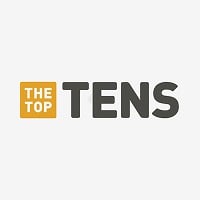 Edward Lodewijk "Eddie" Van Halen is a Dutch-American musician, songwriter and producer. He is best known as the lead guitarist, occasional keyboardist and co-founder of the hard rock band Van Halen.
He contributed a lot in rock guitar playing. Or he contributed the most,technique-wise.
One word.Eruption. 1#
One of the most under-rated guitarists of our generation. He's a maestro on electric and acoustic, showing unique skills. He can shred with the best of them, but can play Flamenco style with those who have trained for decades. His innovations are legendary.
Very amazing - Morbid_Deth
5 Comments
4
Keith Richards
How the bloody hell is slash and kirk hammet ranked above Keith? Good job on spelling by the way
Maybe in the Top 20 no where near 6. His name is actually
Should be on list somewhere around 150.
I will not pretend Keith is the best but he is the guitar player I like the most 🎸💀
5
Kirk Hammet
They've sold 125 million albums and people still talk trash...Kirk is an absolute icon weather you like it or not.
Very mediocre and definitely one of the most over rated guitarists of all time. Maybe the most over rated
Hammet is average at best.
Good, great but page 1 clap 2, no debate. Best before JH, dead guy Rory Gallagher, look him and argue.
4 Comments
6
Derek Trucks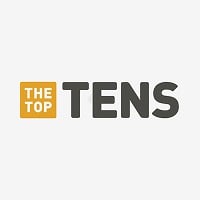 Derek Trucks is an American guitarist, songwriter, and founder of the Grammy Award-winning The Derek Trucks Band. He became an official member of The Allman Brothers Band in 1999.
There's no one better, dead or alive
The man can play
Great Slide & very underrated. Definitely in my Top 5 Living
The best, period.
8 Comments
7
Jack White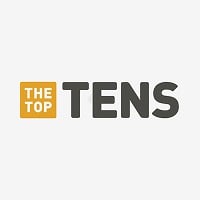 John Anthony "Jack" White is an American singer and songwriter. He is best known as the lead singer and guitarist of the duo The White Stripes, but has also had success in other bands and as a solo artist.
It's been said that jack white's hands are actually just an extension of the guitar itself. The devil went down to Georgia, and he was looking for the guitar skills necessary to beat Jack white in a guitar skillz battle. We all know how that turned out. No guitarist alive (John Mayer excluded) could even approach the skill level of Jack white.
Jack is a life saver! Really when the guitars sing are nice but after a while the style of Jack White and constant changes to it are exhilarating instead. Excellent guitar work, friendly vocals despite the edge careful play of that top two instrument. Awesome! - iliescu
Jack should be above Kirk Hammet, if only for his diversity.
Jack White definitely deserves a to ten place. Jimmy page top 3. Kirk Hammet top ten. Clapton top 3.
3 Comments
8
Slash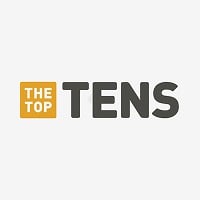 Saul Hudson, known professionally as Slash, is a British-American musician and songwriter. He is best known as the lead guitarist of the American hard rock band Guns N' Roses, with whom he achieved worldwide success in the late 1980s and early 1990s.
he is undoutbly an outstanding guitarist of all times... He played the guitar as is the guitar is part of his body
How is Eric Clapton and Kirk Hammet Top of Slash I respect Jimmy Page But Slash is STILL AND WILL be FOREVER Better then any other Guitarist here Except maybe Jimi Hendrix
Why? Frank Zappa is should be in this spot instead. Why this guy? Is it because Sweet Child was way solo---Listen to Zappa's "I'm the Slime" and then take this guy off the list.
Clean n original. Just looking at him inspires me to play guitar...
10 Comments
9
John Frusciante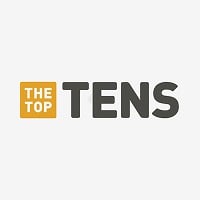 John Anthony Frusciante is an American guitarist, singer, producer and composer.He is best known for his time with the Funk Rock California based band the Red Hot Chili Peppers. He was also part of the Mars Volta, Swahili Blonde, Ataxia and more.
This man is a living legend. Just looking at him you can tell he is an absolute genius. He plays with so much emotion and expression the way all great guitarist's. He will always remain one of the greatest guitarist's this world will ever get to experience.
Slash rated higher than John Frusciante? Eric Clapton, even though an amazing guitarist and singer/songwriter has NOTHING on John Frusciante. Kirk Hammet?!

No one displays their soul in their playing like Frusciante, no one can give me goosebumps by jamming like he can. Truly the most underrated artist ever, and that is considering he is rated at number ten. Should be 2 or 1.
John Frusciante is truly incredible. I've been an huge RHCP fan since their first album, and I am addicted to their incredible sound. When Frusciante left the Chilis to go in his own direction, I was devastated. He is an amazing musician and person and I really miss him in the band. However, I own his solo albums and LOVE them. I have no words for how much this man inspires me.
Easily the greatest guitarist of our time and arguably the greatest ever. The second place is somewhere far behind Frusciante. The level of emotion displayed by him while playing his instrument is something beyond human understanding.
8 Comments
10
David Gilmour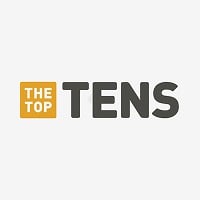 David Jon Gilmour is an English singer, songwriter, composer, multi-instrumentalist, and record producer. He joined the progressive rock band Pink Floyd as guitarist and co-lead vocalist in 1968.
Just listen to his solos
With age he is even better! Pompeii in 2016 was proof.. Number 11 when this picture was taken... number 2 or 3 in 2018...
David Gilmour is perfection! Listen to echos, shine on you crazy diamond, especially the version where he solo sings first half with just guitar I believe. there are to many songs to list
His playing always fits the song, creating intensity, emotion, and drive as needed. His solos on songs like Time or Comfortably Numb will take you to another place.
7 Comments
The Contenders
11
Jerry Cantrell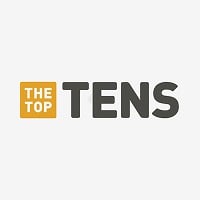 Jerry Fulton Cantrell Jr. is an American musician, singer-songwriter and guitarist best known as the founder, lead guitarist, co-lead vocalist and main songwriter of the rock band Alice in Chains.
Best of his generation.
12
Mark Knopfler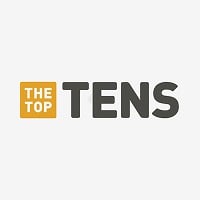 Mark Freuder Knopfler is a British singer, songwriter, guitarist, record producer and film score composer. He is best known for being the frontman of the British band Dire Straits.
Without a doubt the most melodic tasteful and technical guitar player/songwriter performing today His picking is stellar,unique, and inventive
Top three living guitarists: Clapton, Gilmour, and Knopfler. No question about it.
Best ever
His practice sessions are better than most guitarists life's work. Absolutely the best picker in my lifetime.
10 Comments
13
Eric Johnson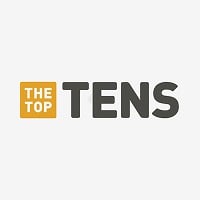 Eric Johnson (born August 17, 1954) is an American guitarist, songwriter, and vocalist from Austin, Texas. Best known for his electric guitar skills, Johnson is also a highly proficient acoustic, lap steel, resonator, and bass guitarist as well as an accomplished pianist and vocalist.
Best guitarist ever
Venus Isle/Cliffs Of Dover! The most incredible tone and soloing that is mind blowing at times...
Insane guitarist and a perfectionist
Great player!
1 Comment
14
Al Di Meola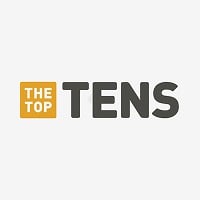 Al Di Meola is an American jazz fusion and Latin jazz guitarist, composer, and record producer of Italian origin.
Al is a master musician--He could Shred in his hey-day and write and perform the most complex, beautiful guitar themes that He doesn't receive the proper credit for finessing the guitar withpassion. He should be top 10
15
Tommy Emmanuel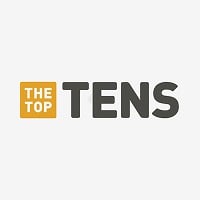 William Thomas "Tommy" Emmanuel is an Australian guitarist, songwriter, and singer, best known for his complex fingerstyle technique, energetic performances, and the use of percussive effects on the guitar.
These lists tend to reflect how well known someone is. They end up being mostly lists of rock guitar flat pickers people know about with few or no virtuoso classical, jazz or flamenco guitarists.
I think Tommy is the best alive, daylight second. He may be the best ever (although he said he thought Paco De Lucia was). Tommy can shred with the best of the electric guitarists but is a superb finger picker with great control and finesse. He is a master of all styles. Really I just don't see how any rock flat picker would make the top 50.
I have seen Tommy in concert twice. Hands down the best alive. He and his brother Phil (who just passed this year) are in a class by themselves. Like so many of the previous comments, if you doubt this, just watch a few YouTube videos. There is a great one of the two of them playing an Irish medley. Nobody has the depth and breadth that they have.
Joscho Stephan routinely upstages Tommy. I am pretty sure Tommy wouldn't deny it.
This man is by far the best guitarist alive! Should be ranking Number 1.
6 Comments
16
Jeff Beck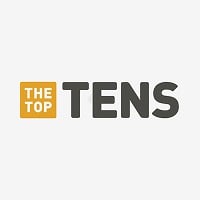 Geoffrey Arnold "Jeff" Beck is an English rock guitarist. He is one of the three noted guitarists to have played with The Yardbirds (the other two being Eric Clapton and Jimmy Page). Beck also formed The Jeff Beck Group and Beck, Bogert & Appice.
There's Jeff Beck and then there's everyone else.
The Master. Even Slow Hand, Page and Gilmour agree!
He isn't just making his guitar speak. He is making it sing, scream, cry and laugh.
Just has to as good as anyone. His amazing grace is just that
7 Comments
17
Buckethead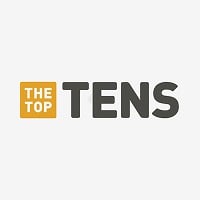 Brian Patrick Carroll, known professionally as Buckethead, is an American guitarist and multi-instrumentalist who has worked within many genres of music.
I'm biased. I love Buckethead. Just don't brush him off because he's "different". He has some of the fastest, the most beautiful, the most experimental, the most precise and the most emotional guitar music you will hear from one man PERIOD.
If you look at how he plays...he is the best...I'm an open minded old fart...in my 60's...Love hendrix, Clapton, Van Halen, Page, Emanuel, Bonamassa, Roy Clark for god's sake, Dimebag...I love all the greats just like you guys...but the Bucketboy can play all their stuff, they can't play his...Look at the remarks after the players, Buckethead has the most complaints about not being higher up the list...just saying...enjoy him while he is alive. thanks
Ok, I realize that Buckethead is no big celebrity and he seems a little off but if you care enough to be looking at this page you should definitely check him out. Mind blowing. Deserves top 5. by the way, Jack White but no Kerry King!?!?
Absolutely stunning guitarist, can put so much more emotion into his playing than any other player I've heard, also an insanely prolific writer and recording artist
3 Comments
18
Allan Holdsworth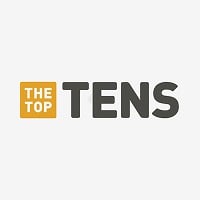 Allan Holdsworth was a British guitarist and composer. He released twelve studio albums as a solo artist and played a variety of musical styles in a career spanning more than four decades, but is best known for his work in jazz fusion.
19
Joe Bonamassa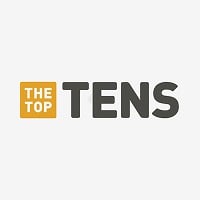 Joe Bonamassa is an American blues rock guitarist, singer and songwriter. When he was only 12 years old, Bonamassa opened for B.B. King. He was born 8th May 1977. He is known to be one of the greatest blues guitarists ever.
Simply the best!
JOE BONAMASSA? Are you kidding me? This guy travels ALL OVER THE WORLD, plays at Albert Hall, does HIS band thing, tours with BCC, and he ONLY HAS A FAN BASE ON FACEBOOK OF ONLY 256 PEOPLE. THAT, folks, should tell you something. Yeah, he's good, but if you read his whining, crying, bitching session on Facebook after AGAIN not even getting a nod for a Grammy for the umpteenth time, well, then you would see why no one wants to give the guy a second look. His Daddy spent the money on getting him 'taught', then spent MORE money on 'pimping him' to the public eye as a kid, paid BB King to set in with him (yeah, this is the facts behind the story that his 'followers' don't share with the rest of you), and NOW, he travels around different venues WITH THE SAME SMALL GROUPS OF FANS following him like he is the next Messiah. It's ridiculous. Joe Bonamassa? NOT EVEN CLOSE... Maybe that's why only (1%) of ALL OF THOSE VOTING even 'voted' for the guy... Yeah, that would be about 256 people, oddly ...more - StratKat
Joe has 2 million 183,000 Facebook likes numb nuts. First of all, you have no idea how Clapton, SRV or any of the greats got to where they got and are. Yes Joe's dad created a path for him, what great anybody didn't. Tiger Woods, the Jacksons and so on had parent (s) that promoted and encouraged. Joe spends the majority of his life on the road entertaining and filling auditoriums. Isn't that truly what its all about? He is smart, he is a very large fish in a small pond. That is the way todays music business works. Outside of the Rap gender, making in blues and rock and roll is next to impossible. He has truly carved a notch in stone to be one of the greatest guitar tenders ever to be reckoned with. Trust me, the others have whined about this and that, only difference is, they didn't have social media to be exposed. He is one of the greatest players of all time and his creativity and excellence keeps evolving. Get used to him, he is not stopping!
Listen to his solo in Evil Mama, on his new album Refemption. A true Masterpiece!
11 Comments
20
Carlos Santana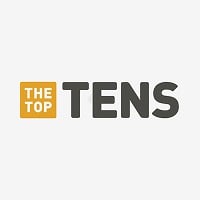 Carlos Santana is a Mexican and American musician who first became famous in the late 1960s and early 1970s with his band, Santana, which pioneered a fusion of rock and Latin American jazz.
The best, other than Hendrix.
Carlos Santana invented a whole new genre of music, and his guitar playing sparked a new generation of music and the guitar itself. He is easily the best living guitarists. Even Jimi Hendrix admired Santana.
Should be higher ranking than Jeff Beck.
Carlos is an original who goes from genre to genre with ease.
5 Comments
21
Tom Morello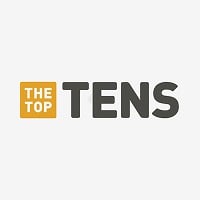 Thomas Morello is an American musician, singer-songwriter and political activist. He is best known for his tenure with the band Rage Against the Machine and then with Audioslave.
Who the fook are these chumps who think they can hold a candle to Tom?
Nobody can make sounds with a guitar like Tom Morello, the best bar none.
22
Lindsey Buckingham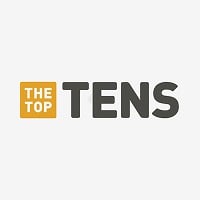 Lindsey Adams Buckingham is an American musician, singer, songwriter, and producer, best known as lead guitarist and one of the vocalists of the musical group Fleetwood Mac from 1975 to 1987, and then 1997 to the present day.
23
Brian May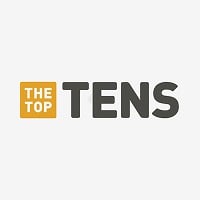 Brian Harold May is an English musician, singer, songwriter and astrophysicist, best known as the lead guitarist of the rock band Queen.
In my opinion one of the best guitarists ever
At 71 he is still the best
Best guitarist in my view. 69 and still rocking all stringed instruments.
Has a 2 PHD's in mathematiques and physics, is an astrophysisist and wrote "We will Rock You" How much greater can you get?!
24
Synyster Gates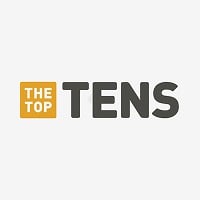 Brian Elwin Haner, Jr., better known by his stage name Synyster Gates or simply Syn, is an American musician, best known for being the lead guitarist and backing vocalist of the band Avenged Sevenfold.
If they played more popular music he would be recognized as one of the best in the world he is so talented.
If he didn't wast his talent on crappy metal core and went to heavy metal or thrash metal he would be a god but he chose crap over music - Morbid_Deth
No one sounds like sinister gates, right now the best guitarist on earth
Yeah I respect all the others but you can deny the fact that skillwise he is the best at present, hands down!
25
Alex Lifeson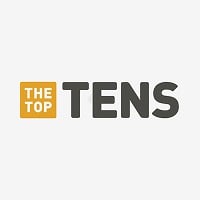 Aleksandar Živojinović, better known by his stage name Alex Lifeson, is a Canadian musician, best known as the guitarist of the Canadian rock band Rush.
Had to keep up with Neil Peart.
As usual, no respect. One of the greatest guitarists alive. Easily Top 20. Real musicianship, not pseudo/mimicry.
26
Joe Satriani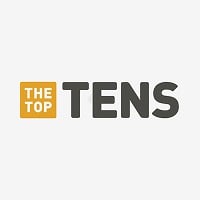 Joseph Satriani (born July 15, 1956) is an American instrumental rock guitarist and multi-instrumentalist. Early in his career, Satriani worked as a guitar instructor, with many of his former students achieving fame, such as Steve Vai, Larry LaLonde, Rick Hunolt, Kirk Hammett, Andy Timmons, Charlie ...read more.
This poll should be about their ability to play the guitar not their popularity. Sat and Vai should really be in the top 5 and not Slash and Hammet
I can't believe so many people haven't got a clue about the guitar. Joe and vai should be 1-2 without question.
Beck, Vai, and Satriani are the greatest guitarist's I have ever seen play in person, Slash and Eddie Van Halen can be their roadies
Joe has incredible range. He goes from metal to alt rock to ballad to country to blues. He does it all.
6 Comments
27
Matt Bellamy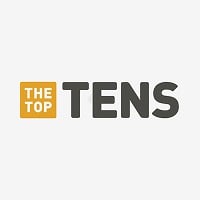 Matthew James "Matt" Bellamy is an English musician, singer, songwriter, multi-instrumentalist, and compose most famous for being the main vocalist in alternative rock band Muse.
Should be at least in the top 5, deserves way more credit, the guy is a musical genius
Plug In Baby says it all, even though that's just one of a ton of incredible guitar riffs. Live performances take it to the next level.
Absolutely brilliant guitarist
Best live act award winning performer twice must e in top ten matt is new gen. Guitarist he play live with lots of energy he just rocked stadium...0
2 Comments
28 Monte Montgomery
29
James Hetfield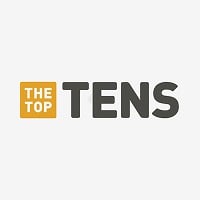 James Alan Hetfield was born on August 3, 1963. He is an American musician, singer and songwriter known for being the co-founder, lead vocalist, rhythm guitarist and main songwriter for the American heavy metal band Metallica.
Most precise guitarist ever
Not only a guitar player but also one of the best ever song writer. If you consider that he's also one of the best singers, that makes him one of the best musician.
Should not be on this list.
He's just so bloody clean with everything he does. Enough said.
30
Guthrie Govan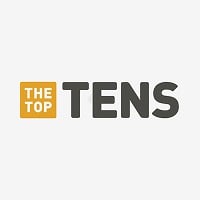 Guthrie Govan is an English virtuoso guitarist and guitar teacher, known for his work with the bands The Aristocrats, Asia, GPS, The Young Punx and The Fellowship, as well as his solo project Erotic Cakes.
Must be in 1st place!
Technically one of the best of all time - proficient in all aspects of his playing, and also plays with real feeling; seldom found among modern shredders. In my opinion the best guitarist on the planet.
The most technically accomplished guitar player on the planet
He is better than anyone on this list, simply the best electric guitarist I've ever heard
31
Zakk Wylde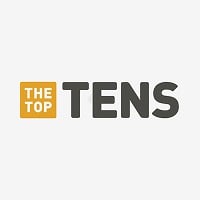 Zakk Wylde is an American musician, singer, songwriter, multi-instrumentalist and occasional actor who is best known as the former guitarist for Ozzy Osbourne, and founder of the heavy metal band Black Label Society.
Wow what an understatement, obviously most of these voters have never seen any of these people actually play. Top 10 lifetime in skill!
Without a doubt one of the greatest current guitarists...key word is current.
32
Richie Sambora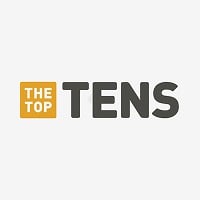 Richard Stephen "Richie" Sambora is an American rock guitarist, producer, singer and songwriter who was the lead guitarist of the rock band Bon Jovi for 30 years. He is known for his work with Bon Jovi from 1983 to 2013. He is a very praised guitarist who played solos for songs like Dry County, Stranger ...read more.
Oh Yes! The Greatest Guitarist of All-Time!
33
John Petrucci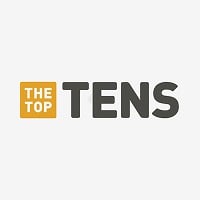 John Peter Petrucci is an American guitarist, composer and producer. He is best known as a founding member of the progressive metal band Dream Theater. Compared to his level of skill, John Petrucci is relatively unknown in the modern music industry.
John Petrucci is the most technically advanced guitarist alive.
The guitarist and often composer for Dream Theater, Petrucci knows how to play. He pours emotion into everything he does, and is incredibly technically gifted. Considering Randy Rhoads, Jimi Hendrix, Stevie Ray Vaughan and Rory Gallagher are no longer with us; Petrucci is my pick for best living guitarist (closely followed by Tony Iommi, Alex Lifeson and the original JP, Jimmy Page).
Should have been top 10
It was a tie between him and Tom Morello for me
34
Angus Young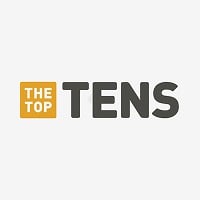 Angus McKinnon Young is an Australian guitarist of Scottish origin, best known as the co-founder, lead guitarist, songwriter and sole constant member of the Australian hard rock band AC/DC. When performing live he does his own version of Chuck Berry's "duck walk" and has also spun on his side while ...read more.
Also very great - Morbid_Deth
He's the best ever
35
Steve Vai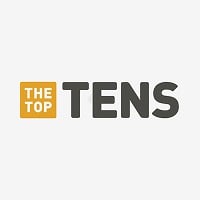 Steven Siro "Steve" Vai is an American guitarist, composer, singer, songwriter, and producer, born and raised on Long Island, New York.
Absolute legend on guitar no one can beat him and joe satriani
36
Billy Corgan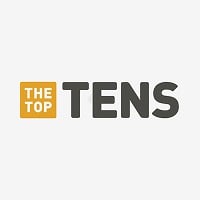 William Patrick "Billy" Corgan Jr. is an American musician, songwriter, producer, television writer, poet, and professional wrestling promoter best known as the lead singer, guitarist, and sole permanent member of The Smashing Pumpkins.
Corgan could definitely be higher than 13. I think he must get overlooked because people think of him as the singer of the Smashing pumpkins. But he could write some killer riffs (Bullet With Butterfly Wings, Where Boys Fear to Tread) and he could play some killer solos (Soma, Geek USA, Starla)
Heavy, melodic, psychedelic; he can do it all. A truly underrated guitarist.
37
Dave Mustaine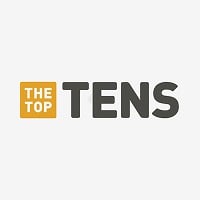 David Scott "Dave" Mustaine (born September 13, 1961) is an American musician, singer, songwriter, actor and author. Mustaine is best known as a pioneer in Thrash Metal, being the former lead guitarist of Metallica before his dismissal in 1983, leading to finding and becoming the front man of his own ...read more.
Yes, no one beats dave and marty - Morbid_Deth
In addition song writer and composer, not good singer. awesome guitarist.
38
Mark Tremonti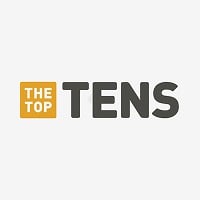 Mark Thomas Tremonti is an American musician, singer and songwriter, best known as the lead guitarist of the rock bands Creed and Alter Bridge.
Why is this epic man not higher on the list?
39
Joe Walsh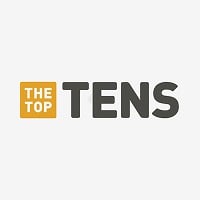 Joseph Fidler "Joe" Walsh is an American singer-songwriter, composer, multi-instrumentalist and record producer.
Probably the most underrated guitarist ever...
Joe has written some of greatest classic rock riffs of all time! Very underrated!
Underrated as far as I am concerned
40
Ted Nugent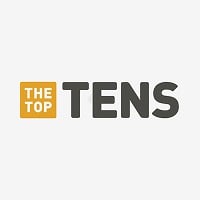 Theodore Anthony "Ted" Nugent is an American singer-songwriter, guitarist and far right activist. Nugent initially gained fame as the lead guitarist of the Amboy Dukes, a band formed in 1963 that played psychedelic rock and hard rock.
Under rated does a lot with five notes
Are you kidding? Listen to 'Stranglehold' - he's awesome! - genihanna
41
Stanley Jordan
Genius!
42
Alexi Laiho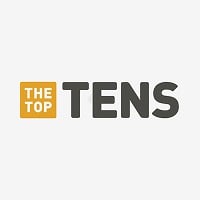 Alexi "Wildchild" Laiho is a Finnish guitarist, composer, and vocalist. He is best known as the lead guitarist, lead vocalist and founding member of the melodic death metal band Children of Bodom, and is also the guitarist for Sinergy, The Local Band and Kylähullut.
He is now good player, but he will be better when realize that speed in playing is only surfice and deep level is in composition. Alexi should focus to develope his songwriter skills and and write more versatile pieces.
Great skill should focus more on melody than just speed though
43
Neal Schon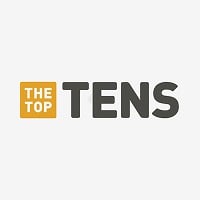 Neal Joseph Schon is an American rock guitarist, songwriter, and vocalist best known for his work with the bands Journey and Bad English. He is Journey's last original constant member, having participated in every album and tour to date.
Don't vote for Chuck Berry cause he'll probably die the next day after you vote
44 I Wayan Balawan
45
Mike McCready
No price for one of his live, he's incredible
Unbelievably underrated because he isn't the only guitarist in Pearl Jam. The things he does in a live show are incredible. Yes Eddie Veder is the face and voice of the group but McCready is the soul of the sound.
Unreal live
46 Doyle Bramhall II
47
Michael Schenker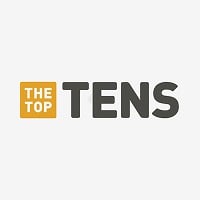 Michael Schenker is a German rock guitarist who has played in UFO and led the Michael Schenker Group. He was an early member of Scorpions the band co-founded by his elder brother Rudolf Schenker.
64 guitarists already and no one mentioned MS. A travesty, folks. Listen to his UFO stuff, then when he was with McCauley-Schenker. Listen/watch any video of "Rock Bottom", then tell me he doesn't belong in the top 5.
48
Phil Keaggy
Simply amazing on the guitar. I'd put him up against anyone on this list. And he's missing the middle finger on his strumming hand.
One of the greatest!
What can you say about Phil. Like Robben Ford he is in a class by himself
49
Tim Reynolds
Face melting, underrated and really only recently became a full band member, but he makes the best band on tour even better
Easily top 20...His versatility, and smooth transition is awesome...Listen to him with DMB, the TOP grossing touring band for the last 15 yrs...The guy is hands down BAD ASS>..
50
Yngwie J. Malmsteen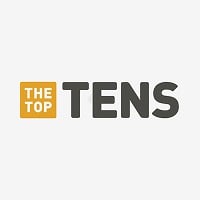 Yngwie Johan Malmsteen is a Swedish guitarist, songwriter and bandleader who was born on June 30th, 1963, in Stockholm, Sweden. He was known for his neoclassical metal playing style back in the 1980s.
The best with steve vai joe satriani following as far as metal hard rock goes.best of all hendrix rhodes. Rob rondanini roseville calif best hardly known phil keaggy.
PSearch List
Related Lists

Greatest Living Rock Musicians

Top Ten Best Songs On Anthrax's Among the Living

Best Living Colour Songs
Top 10 Insects/Sea Animals You Don't Want Found Inside a Living Human Body
List Stats
1,000 votes
79 listings
11 years, 81 days old

Top Remixes (4)

1. Jimmy Page
2. Eric Clapton
3. B.B. King
Bobbyk4

1. Eric Clapton
2. Derek Trucks
3. Jimmy Page
zabathy1

1. Eric Johnson
2. Allan Holdsworth
3. Al Di Meola
Tonehound
View All 4
Error Reporting
See a factual error in these listings? Report it
here
.