Top 10 Greatest MMA Heavyweight Fighters of All Time
skullgangjewelz Honoring Mixed Martial Art's greatest Heavyweight division fighter's.
The Top Ten
1
Fedor Emelianenko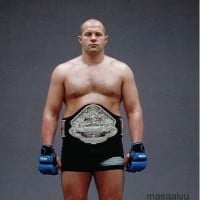 Fedor Vladimirovich Emelianenko is a Russian heavyweight mixed martial artist, sambist, and judoka, currently competing for Rizin Fighting Federation.
Watch his fights, they speak for themselves and look at his record, for years he held title and beat everybody with a blank cold look on his face just like a terminator
His combination of incredible speed and skills along with hard hitting, being able to take abuse make him the all time best in my humble opinion.
his simply is the best heavy weight of all time and the best fighter of all time. Actions speak louder than words watch fedors fights
This list is a joke, how can lesnar be at number 2
2
Mirko Cro Cop Filipovic
l think he deserve to be on second places, one of the best striker ever he really is
What is Lesnar doing at number 2? Mirko would kick his head of his shoulders!
Ends most of his fights in knockout, has been in many MMA battles. - skullgangjewelz
Great fighter and great sportsman
3
Brock Lesnar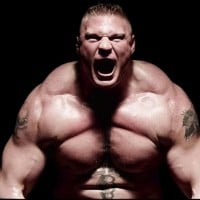 Brock Edward Lesnar is an American professional wrestler and former amateur wrestler, professional American football player, and mixed martial artist who is currently signed to WWE.
Probably one of the most overrated fighters of all time. A record of 5 - 3, mediocre boxing skills and only good at wrestling. Without his massive body he would be a nobody.
The goat Can overall do everything very few weaknesses...unleash the beast
He is simply the best
The current UFC heavyweight champion, and seems to be impossible to defeat at this time. - skullgangjewelz
4
Randy Couture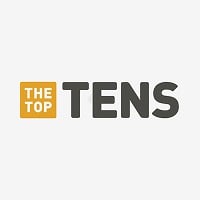 Randall "Randy" Duane Couture is an American actor, retired mixed martial artist and former collegiate and Greco-Roman wrestler.
he's one of the best hearted fighters on the planet the guys got so much respect to add to his amazing fight resume
Has held multiple titles in the UFC, and has been around, and still is. - skullgangjewelz
5
Cain Velasquez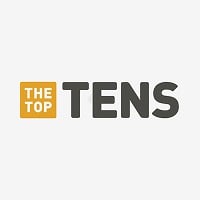 Cain should be at number 2- what the hell is lesnar even doing in the top 15?
He solidly is number 2. Definitely ahead of Mirco, Lesnar and others. And the 3rd is Stipe Miocic!
Gets hurt to much, yet I still consider him the best heavyweight fighter in MMA.
Velasquez is the greatest heavyweight in mma I have ever watched fight. I believe he would have beaten fedor in his prime
6
Antonio Rodrigo Noguiera
Big nog should be at number 2 second only to fedor- what a joke having lesnar at number 2 when he shouldn't even be on this list.
He fought so many wars, and was the only fighter to hold both pride and ufc heavyweight titles, enough said
Beaten everybody, and is the only to hold Heavyweight titles in Pride & UFC. - skullgangjewelz
Minotauro is a legend
7
Fabricio Werdum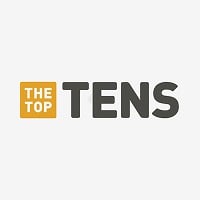 Should be #1. Beat Fedor and Cain Velasquez and at the moment is the UFC heavyweight champion.
Why isn't he number one? Schooled Cain Velasquez for the heavyweight title and made Fedor's overrated ass submit!
He beat fedor and cain
This list is ridiculous. Werdum and Velasquez are the best, hands down
8
Andrei Arlovski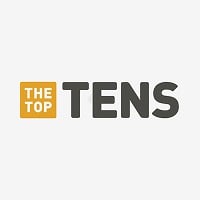 Andrei Valeryevich Arlovski, nicknamed The Pit Bull, is a Belarusian mixed martial artist, actor and former UFC Heavyweight Champion, currently competing in the Ultimate Fighting Championship.
A multiple time UFC champion as well, and defeated many greats. - skullgangjewelz
9
Alistair Overeem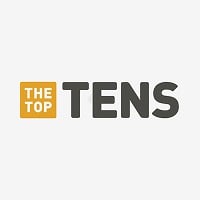 The greatest striker in the division right now.
Beaten 6 former champions.
The Term Reigns Supreme.
10
Stipe Miocic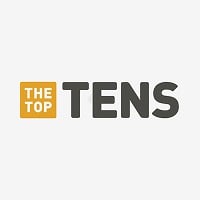 Stipe Miocic is an American mixed martial artist competing in the Ultimate Fighting Championship where he is the current UFC World Heavyweight Champion.
Most title defenses in heavyweight against top contenders this guy is the greatest heavyweight of all time
If he can continue he title defenses to include N'Gannou and Velasquez he will be #1 of all time.
He should have come early in the list
The Contenders
11
Dan Severn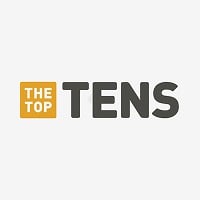 Dan "The Beast" Severn is so underrated. He should be at least at top 5
12
Frank Mir
Should be in top 5
Great submission expert, and has done what is yet for others to do, and thats defeat Lesnar. A former 2 time UFc heavyweight champion. - skullgangjewelz
most submissions in ufc great talent

I'm not messing with frank Mir - Sabbath
13
Gabriel Gonzaga
when Gonzaga knocked out Cro Cop that sent chills down my spine, that was the ugliest most devastating knockout ever! not only did cro cop get knocked out cold he broke his leg on the way down... ouch - Dickey96
Shatterd Cro Cop, and all of his past victories have been won exceptionally. - skullgangjewelz
14
Bas Rutten
The best ever
Ever
15
Josh Barnett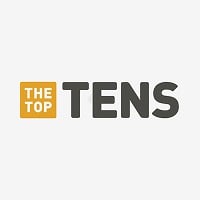 Joshua Lawrence Barnett is an American mixed martial artist and professional wrestler who competes in the heavyweight division of the UFC where he is a former UFC Heavyweight Champion.
16 Pedro Rizzo
17
Mariusz Pudzanowski
Most destructive n strongest
Of course the greatest to ever be
18 Ricco Rodriguez
19 Antônio Rodrigo Nogueira
20 Sergei Kharitonov
21
Vitor Belfort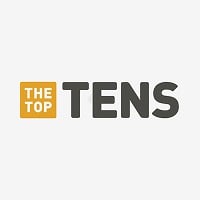 Vitor Vieira Belfort is a Brazilian mixed martial artist and former UFC Light Heavyweight Champion as well as UFC 12 Heavyweight Tournament Champion.
Heavyweight tournament winner in the older UFC, and a living legend. Defeated Couture. - skullgangjewelz
22
Mark Hunt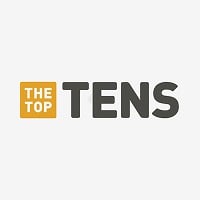 Mark Richard Hunt is a New Zealand mixed martial artist and former kickboxer of Samoan descent, currently living in Sydney, Australia. Hunt competes in the Ultimate Fighting Championship and was the winner of the 2001 K-1 World Grand Prix.
Look at his vmi
23
Roy "Big Country" Nelson
Old school Kung Foo, one hit and it's over
24
Anderson Silva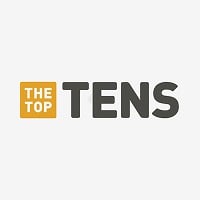 Anderson da Silva (born April 14, 1975) is a Brazilian professional mixed martial artist currently signed with the Ultimate Fighting Championship (UFC). He is a former UFC Middleweight Champion and had the longest title reign in UFC history at 2,457 days. This started in 2006 and ended in 2013 and included ...read more.
Is he a heavyweight
Who the... put him in HEAVYWEIGHTS list?!
25
Junior dos Santos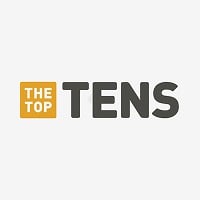 Should be higher.
Top HW. fighters are: Fedor, Stipe, Cain, Randy, Mirko, Antonio, Junior, Dan. +Maybe I've forgotten some guys.
The best boxer in the history of heavyweight mma. Enough said.
Uhh its 2012 its not it damn sure ain't brock take him down the list a bunch needs to change because this guy should be top 3
At 23
26 Alexander Emelianenko
27
Daniel Cormier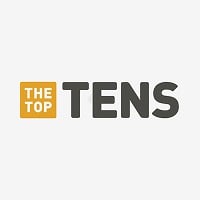 28
Don Frye
Magnum P.I. The best
29
Michael Diaz II
27 time World Karate Champion. He is one of the most dangerous strikers on the planet and also fights at a couple of lower weight classes.
NCAA I Wrestling Heavyweight Champion, Boxing World Champion - Super Heavyweight
Awesome Boxing
Best Jiu Jitsu on the planet
30
Bobby Lashley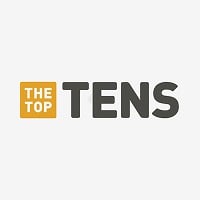 Franklin Robert "Bobby" Lashley is an American professional wrestler, mixed martial artist, and former collegiate amateur wrestler and former United States Army sergeant currently signed to both Bellator MMA, where he is undefeated through four heavyweight fights, and Total Nonstop Action Wrestling, ...read more.
He is the guy
31 Kevin Randleman
32
Ben Rothwell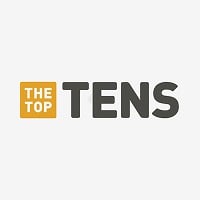 Ben Rothwell is an American mixed martial artist who competes as a heavyweight in the Ultimate Fighting Championship.
33
Ken Shamrock
If Ken Shamrock isn't in at least the top five on this list I can't take it serious - Sabbath
34
Francis Ngannou
Hardest puncher!
35
Tim Sylvia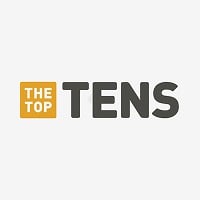 Maine man tough as the come
A former UFC champion, and ripped threw most his competition very well. - skullgangjewelz
Most underrated heavyweight ever
36 Antonio Silva
37 Kazushi Sakuraba
38 Houston Alexander
39
Travis Browne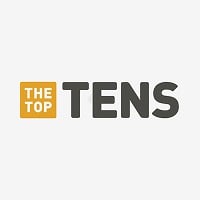 Travis Kuualiialoha Browne is an American mixed martial artist who competes as a heavyweight in the Ultimate Fighting Championship, and is also known for being the boyfriend of former bantamweight champion Ronda Rousey.
40
Jon Jones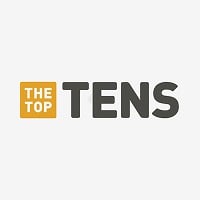 Jonathan Dwight "Jon" Jones is an American mixed martial artist and current interim UFC Light Heavyweight Champion.
41
Lyoto Machida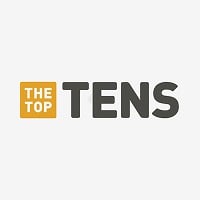 BAdd New Item