Top Ten Greatest Movie Characters
The Contenders: Page 2
21
The Terminator - Arnold Schwarzenegger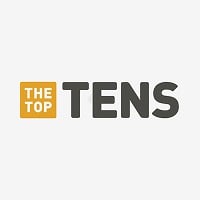 The Terminator is a fictional autonomous robot from the Terminator franchise portrayed by both Arnold Schwarzenegger and numerous actor stand-ins digitally overlayed with Schwarzenegger's likeness.
What? Why is Sarah Connor higher than the Terminator, Sarah's a good character, but come on, it's the Terminator, I think he should be at least in the Top 10
22
Tuco Benedicto Pacifico Juan Maria Ramirez - Eli Wallach
This scruffy, plucky loser scoundrel, who can go from deadly to adorable in the blink of an eye, makes me laugh harder than any character in a straight-up comedy ever could. Despite all the crimes he's committed, we also sympathise with his plight and are so fascinated by how much he can endure that he end up kind of wanting him to win in the end. He's very easy to empathise with.
If you're likewise feisty and a bit awkward, then he's probably the character in a Spaghetti Western you'll end up relating to the most.
Furthermore, he redefined the Mexican Bandito character for a new generation as a sympathetic figure rather than merely a Malicious one.
Hot-headed, temperamental, manipulative, cunning, desperate, animalistic, yet tenacious, goofy, charming, absurdly energetic, absolutely hilarious, and with sort of a warm and welcoming aura about him, this is one of the most interesting movie characters you'll ever see. - SourNote2014
In fact, without Tuco, the movie would not be the cinematic masterpiece it is. He gave the movie a soul.
A genuinely funny character with a lot of depth.
23
Freddy Krueger - Robert Englund
Now who doesn't think Robert here did a great job as Freddy? I say no one, especially not Jackie can play Freddy. Robert forever :-)
No one can ever play Freddy as good as Mr. Englund did because he played the role so good people get nightmares without seeing the movie.
Who the bleep thought bleeping mamas boy is better then me!
Best character ever. Sometimes I still get paranoid at night. - birdechosplash
V 2 Comments
24
Kikuchiyo - Toshiro Mifune
Unrelenting emotion and vigor in rags.
25 Bane - Tom Hardy
26 Woody - Tom Hanks
27
Katniss Everdeen - Jennifer Lawrence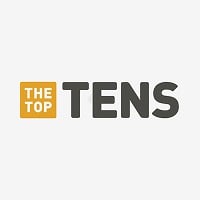 15 that is way too high for her I found this series and the character overrated There are characters way better than her: Hermione Granger, Finnick Odair,Clove, Cato, Harry Potter, Severus Snape, Darth Vader, Han Solo, Legolas, Gandalf, and much more. Let me guess I am getting hate for offending your precious character and book just go read Battle Royal which The Hunger Games just ripped off
You really feel what she's going through, yet you can't help but cheer when she makes it. What a spirit! What an incredible character!
The Girl on Fire needs to be higher than 21
No, No, No and no, why the hell she is the best female character on the list? Beatrix Kiddo (kill Bill) And Ellen Ripley (Alien) are more badass than this girl
V 1 Comment
28
Park Gang-du - Song Kang-ho
A very real, flawed, human character, Gang-du was raised in a working class family with neither parent there for him, so he didn't get the proper nutrition he needed, which made him a bit drowsy and a bit stupid. He's certainly clumsy, which caused him to lose his daughter in the first place. He's presented as a character with a lot of pathos, whom no one takes seriously, but whose love for his family is enough for him to break out of a US Government quarantine unit.
He may not be the best family man, but he's got a heart the size of both Koreas and a lot of determination to protect his family, even if he fails at it.
I really pity Gang-du for what he goes through- loses family members, is constantly scolded by his siblings, and is put through quarantine several times. Poor guy! He hardly catches a break throughout the movie.
That said, he's got gumption and heart. How can you not love him?
Also, he's really cute.
29
Gandalf - Ian McKellen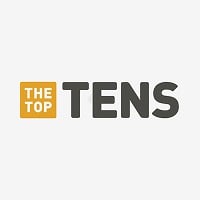 Seriously? I had to put him on now? This guys role made the movies. Especially the first. How did orlando blooms legolas make it over gandalf?!
A wizard is never late, he arrives only when he mean to.. And on this list the wizard arrived on 72? Come on! You were supposed to tell his position not his age
I love joker so much. But I think GAndalf the grey is the best character for me
V 1 Comment
30
Ellen Ripley - Sigourney Weaver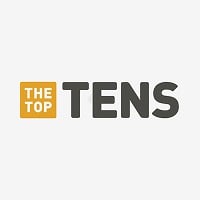 Ellen Louise Ripley is a fictional character and the protagonist of the Alien film series played by American actress Sigourney Weaver.
Very few other female leads kick butt as Sigourney Weaver did in the Aliens series. Should have won the Oscar in '87.
V 1 Comment
31
Harry Potter - Daniel Radcliffe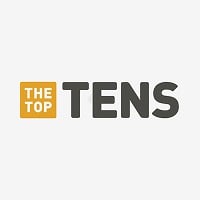 Harry James Potter is the title character of J. K. Rowling's Harry Potter series. The majority of the books' plot covers seven years in the life of the orphan Potter, who, on his eleventh birthday, learns he is a wizard.
7 trillion peoples can't be wrong. Harry Potter is a remarkable character because you get to watch him grow from a child to a young man - Vaibhavpbh
I know he originated from a book (fantastic in there) but the portrayal by Daniel Radcliffe was fantastic and he fits the character perfectly and the whole premise of the character and growing up with him and rising up to destiny. He should be higher in my opinion. - idontknow
The boy who lived deserves better than 47th place.
love it
V 1 Comment
32 Jason Bourne - Matt Damon
33
Princess Yuki Akizuki - Misa Uehara
Noble and strong-willed, a good example of Kurosawa's feminism.
34
Jason Voorhees - Kane Hodder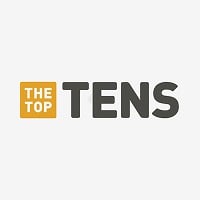 Jason Voorhees is a character from the Friday the 13th series. He first appeared in Friday the 13th as the young son of camp cook-turned-murderer, Mrs.
He may have the highest kill count in Horror, but he's not all bad. He just loves his mother.
Easily enough one of the most iconic horror film characters.
I've heard his hockey mask is a detroit red wings mask.
How do you pronounce his last name? - birdechosplash
35
John McClane - Bruce Willis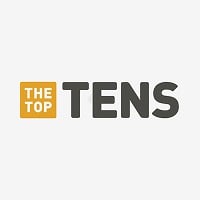 John McClane is a fictional character and the protagonist of the Die Hard film series. He is portrayed by Bruce Willis.
36
Alex de Large - Malcolm McDowell
One of the most terrifying characters of all time
V 1 Comment
37
Michael Corleone - Al Pacino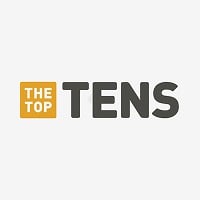 Michael Corleone is the main character in Mario Puzo's novel The Godfather and the three films based upon it, all directed by Francis Ford Coppola.
Michael Corleone should ranked far higher than 18. He is one of the greatest characters in cinematic history. He was the don.
38
Anakin Skywalker - Hayden Christensen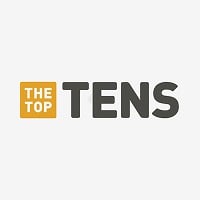 Wow I'm surprised hayden is so high considering everyone hates his acting as anakin, personally I like him as anakin, he was awesome and is my favourite character of all movie characters
Come on the best Star Wars character he is technicolor no.3 but in the dark side
Why the heck is he on this list.
One of the swaggyiest character
39
Raj Malhotra - Shahrukh Khan
Most popular Indian movie character
Definitely none of these Hollywood junkies would know about this character.
Shahrukh, is the best. - itsflashbuddy
40
Mycroft Holmes - Stephen Fry
Stephen Fry and Robert Downey Jr have genuine chemistry unlike for example the 2 slags Milla Jovovich and Ali Larter.
Stephen Fry is a joy to watch especially when he's witty as Mycroft in Sherlock Holmes: A Game of Shadows
You know the voters are more slow witted than you've been leading me to believe Sherley. People are stupid to be voting Jovovich over the witty Stephen Fry
Stephen Fry is a class act which makes kim ideal for Mycroft.
V 1 Comment
PSearch List
Recommended Lists
Related Lists

Best Horror Movie Characters

Top Ten Most Badass Movie Characters
Funniest Movie Characters

Top Ten Best Movie Characters
List StatsUpdated 26 Jun 2017
3,000 votes
779 listings
8 years, 162 days old

Top Remixes (37)

1. The Joker - Heath Ledger
2. James Bond - Daniel Craig
3. Indiana Jones - Harrison Ford
MusicMovieMinecraftMe

1. The Joker - Heath Ledger
2. Vito Corleone - Marlon Brando
3. Tony Montana - Al Pacino
egnomac

1. Homer Simpson - Dan Castellaneta
2. Forrest Gump - Tom Hanks
3. Captain Jack Sparrow - Johnny Depp
Hrithikroshanfan22
View All 37
Posts
Error Reporting
See a factual error in these listings? Report it
here
.