Top Ten Greatest Movie Characters
The Contenders: Page 3
41
Sherlock Holmes - Robert Downey Jr.
I would argue that Robert Downey Jr is more charismatic than Benedict Cumberbatch. Which is why his Sherlock is more entertaining.
Shame this list... Downing the legends like hell.
No girl wants to marry a doctor who can't tell if a man's dead or not!
Essentially a hybrid of Iron Man and Jack Sparrow
42
Gandalf - Ian McKellen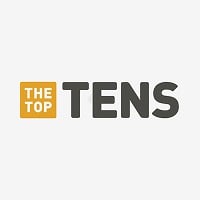 Seriously? I had to put him on now? This guys role made the movies. Especially the first. How did orlando blooms legolas make it over gandalf?!
A wizard is never late, he arrives only when he mean to.. And on this list the wizard arrived on 72? Come on! You were supposed to tell his position not his age
I love joker so much. But I think GAndalf the grey is the best character for me
V 1 Comment
43
Neo - Keanu Reeves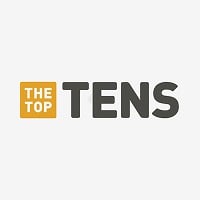 Neo is the main protagonist of the Matrix franchise created by the Wachowskis and portrayed by Keanu Reeves.
Keanu played Neo really well.
Nei should use ones and zeros to go to one
I was torn between joker, Forrest Gump, and Homer Simpson, but you have to give credit to Keanu Reeves for finally finding a role that actually suits him.
It's his defining role-unforgetable!
44 Mary O'Donnell - Lynn Redgrave
45 Father Karras - Jason Miller
46
James Bond - Pierce Brosnan
This character started most of the action that's in films today.
These characters ahead of 007, don't deserve to be here, he could kick there ass any day.
007 is one of the best characters ever, he should be in the top ten ahead of Heath Ledgers joker.
One more Vote for Pierce Brosnan Bond - Szonana
V 1 Comment
47
George Bailey - James Stewart
Like, seriously; he should be at least in top 10, let alone not in the list. People are actually forgetting that old's gold. How disappointing. If I could I would've filed a case against all of these people.
48 Scarlett O'Hara - Vivien Leigh
49 Charlotte Vale - Bette Davis
50
Bart Simpson - Nancy Cartwright
Springfield's idea of America's bad boy. The world once idolized Bart Simpson.
51
Charles Foster Kane - Orson Welles
Orson Welles' portrayal of the wealthy business tycoon literally changed cinema more than any other. Citizen Kane is an insane character study, with one of the most interesting, developed, and best characters ever put to fiction. His character arc is so epic and important. Citizen Kane is a masterpiece in every sense of the word. It is such a powerful portrayal of the man and his corruption. He is the most influential character of film, in the most influential film. And he is the the greatest film character of all time, and his story made the greatest film of all time.
52
Silva Vacarro - Eli Wallach
The film debut of the unconventionally handsome Eli Wallach, Silva is clever, sexy and dangerous, and appears to really have feelings for Baby Doll.
53 Bryan Mills - Liam Neeson
54 Louise Sawyer - Susan Sarandon
55
Maleficent - Angelina Jolie
Even Wendy O. Koopa would be a grand voice for Angelina Jolie other than the banging Maleficent.
56
The Tramp - Charlie Chaplin
One of the greatest cinematic characters. It is the symbol of silent movies.
57
Edward Scissorhands - Johnny Depp
I loved Edward because I related to him so much
58
Jack Dawson - Leonardo DiCaprio
Fell in love with DiCaprio or v can say, jack when I saw him dying for his love.. True hero
No one treats their girl better than Jack Dawson does
Jacks death was the saddest thing I ever saw in a movie
Jack's tale is truely a story for the ages.Born in Chippewa falls,Wisconsin His Parents died when he was 15 so he went to travel the world with his friend Fabrizo De Rossi where they eventually ended up in southampton and through a poker match won tickets onto the biggest ship in the world with a lucky hand. They then BARELY got on to the "unsinkable ship" with less than five minutes till it departed.He then saved his eventual lover Rose Dewitt - Bukater who introduced him to first class where his good looks and prowess mad him fit in perfectly all the while a being peasant.After his tragic and selfless death due to hypothermia (There was clearly room on that door and you know it rose) he lived on only as a memory in Roses head for 85 years.
60
Bilbo Baggins - Martin Freeman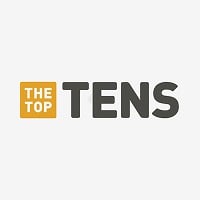 Bilbo Baggins is the title character and protagonist of J. R. R. Tolkien's 1937 novel The Hobbit, as well as a supporting character in The Lord of the Rings.
We can all relate to him. We are all Bilbo in some way.
PSearch List
Recommended Lists
Related Lists

Best Horror Movie Characters

Top Ten Most Badass Movie Characters
Funniest Movie Characters

Top Ten Best Movie Characters
List StatsUpdated 25 Jul 2017
3,000 votes
791 listings
8 years, 191 days old

Top Remixes (37)

1. Homer Simpson - Dan Castellaneta
2. Forrest Gump - Tom Hanks
3. Captain Jack Sparrow - Johnny Depp
Hrithikroshanfan22

1. Vito Corleone - Marlon Brando
2. The Joker - Heath Ledger
3. Hannibal Lector - Anthony Hopkins
nil21

1. Katniss Everdeen - Jennifer Lawrence
2. Edward Scissorhands - Johnny Depp
3. Darth Vader - James Earl Jones
MidKnight
View All 37
Posts
Error Reporting
See a factual error in these listings? Report it
here
.