Greatest NASCAR Drivers
The Top Ten
1
Dale Earnhardt, Sr.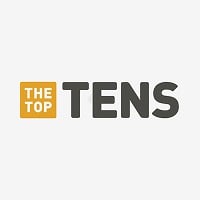 Ralph Dale Earnhardt Sr., known professionally as Dale Earnhardt, was an American professional stock car racing driver and team owner, best known for his involvement in stock car racing for NASCAR.
After following Dale Earnhardt's NASCAR career, from 1988 - 2001; there is absolutely no other driver, who ever competed in the NASCAR Cup Series; who could ever be called a better driver than Dale Earnhardt was. There is also, no other driver, who could even be compared with Dale Earnhardt, as a NASCAR Cup Series, race car driver.
After following the NASCAR Cup Series, for over 30-years, now; I have witnessed, or know of any other individual, who has ever competed, at the Cup Series-level; that has ever possessed the kind of NATURAL/RAW, GOD-GIVEN, TALENT, that Dale Earnhardt, was so blessed with. Dale Earnhardt possessed a very rare, special-kind of talent. It's the kind of special-talent, so rare; that it doesn't come around very often, and only seen maybe, once in a lifetime. Dale Earnhardt was able to perform at the GREATEST - POSSIBLE LEVEL, for 20+ years. Dale Earnhardt performed with the GREATEST OF SKILL, allowing Earnhardt to display his DRIVING ABILITY; that was SO ...more
Dale could just drive the wheels off a car like few could - I'd compare it to what we're seeing Kyle Busch do these days- Kyle is clearly the most skilled driver today and that's what Dale was. Add that to a record 7 Cup championships (tied with Petty) and I think he's the best of the best. Jimmie is up there, Petty has the records but not as competitive an era, he didn't have the opposition Dale and Jimmie did. Gordon winning 92 races in modern NASCAR, to go along with 4 Cup titles has to be acknowledged. Watch out for Kyle though -Kyle wins almost every race he participates in these days, and in all 3 of NASCARs series. Kylse has 162 wins in all and he's just 30 years old and the defending Cup champion.
Dale I see by far the best NASCAR racer of all time. Richard Petty may have had the most wins, but that is mainly because at that time in NASCAR you could upgrade your car as much as you want and he was already rich before racing so he could easily be the best. While Dale wasn't allowed to upgrade his car. But Petty is still a good racer but in skill not the best.
SIMPLY the BEST EVER!
V 18 Comments
2
Richard Petty
What is this a damn popularity contest. Look at the RECORDS, the STATS. 200 wins, 7 championships, 123 cup poles, 10 consecutive wins in 1 year, 1027 career starts & 7 Daytona 500 wins. These are MOST ALL TIME records. Just like any other sport. The statistics tell it all. The King is the king of NASCAR. Jeff Gordon is a great driver & so was Dale Earnhardt but not as great as Richard Petty! SORRY
Sorry Earnhardt fans. Petty not only is tied for most championships with 7, he is one of the two drivers with 100 career wins (other is David Pearson) but Pearson has 105, Richard Petty won 200 races. Jimmie Johnson may get 100 wins and most likely pass the 7 championship mark but no one will ever win 200 races in NASCAR ever again. Petty had 10 straight wins and a 27 win season. He was unbeatable. 7 Daytona 500 wins.
Wins: 200
Top ten: 712
Pole: 126
Daytona 500: a record seven times
Won a record 27 races (ten of them consecutively) in the 1967 season alone.
1, 184 races run over 35 years including 513 consecutive starts from 1971-1989.
- catt
Dale is great, I like him more, but doesn't compare in stats to Richard - lilrocketman
V 27 Comments
3
Jeff Gordon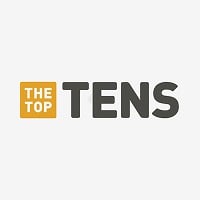 Jeff Gordon The Best NASCAR Drive Ever! All time wins modern era (more competitive era) will probably reach 100. Current iron man and will more than likely be all time. Titles with different crew/chief. Wins with 4 different crew/chief. Wins in 3 different decades. Most dominant seasons in modern era. Quickest to 50 wins. 40 wins in 4 seasons. Modern era single season win record, 13w. Poles every season, all time record. Will probably win another champ if not more. Mentored ungrateful JJ. Wins at every track but Kentucky, only 3 races but will win there too. King of roads. Stats aside he brought NASCAR to another level. And what everyone else said.
Jeff Gordon Rules! He was one of the best NASCAR drivers EVER, maybe even better than Dale, Kyle, Dale J.R. and Richard. He won 93 championships in his racing life time. Pity he retired.
Jeff Gordon is the last of an era! Love him or hate him his talent & skill should never be denied. Records prove this! Earnhardt said amazing things about Gordon. NASCAR will never be what it once was. Nor will there be another Jeff Gordon.
Really number 3!? I'd say he's in the top 15! Remember "of all time"?
V 29 Comments
4
Jimmie Johnson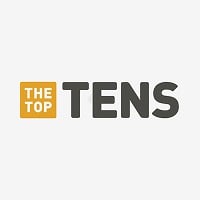 Jimmie Kenneth Johnson is an American professional stock car racing driver and a six-time champion in the NASCAR Sprint Cup Series.
He will probably be the greatest of all-time when he is done. 66 Career Wins and counting, 5 consecutive championship (no one ever had 4 in a row), 6 total championships, 2 Daytona 500 wins. If he doesn't get to 100 wins it would surprise most of us considering he is 2/3 of the way there at age 38. I even believe he will get 10 championships, he could just win 5 in a row (won in 2013) so 4 to go and just get 10 in 11 years. He is so dominant. Maybe the most dominant athlete of the 10 year period (Peyton Manning, Albert Pujols, Ronaldo, LeBron)
By the time Jimmie and the Lowe's 48 car leave the track for the last time, he will most likely either tie championship wins with The Intimidator, and The King, or beat them. With 77 wins in less than 20 years of racing, he may very well come real close The King's legendary 200 wins.
6 time NASCAR champion, 4 time All-Star race winner, 2005 Budweiser Shootout winner, 2-time Daytona 500 champion, 4-time Coca-Cola 600 winner, 2-time Southern 500 winner, 4-time Brickyard 400 winner, 2010 Prelude to the Dream winner, 6 off-road racing championships, 1998 ASA National Tour Rookie of the year, 2009 AP male athlete of the year, 5-time driver of the year, 474 races run over 15 years, 71 wins, 294 top-tens, and 32 poles. Need I say more?
He has won the same amount of championships as Richard petty, and Dale Earnhardt he should be above Jeff Gordon.
V 22 Comments
5
David Pearson
I am as big of a Gordon fan as you can get, but I've got to give props to the Silver Fox. He is the only other driver with more than 100 wins (105 to be exact) other than 'The King' Richard Petty. In fact, he has only ran the full season (or close enough to it) three times; he won the championship each time. The other seasons, especially when he drove for the Wood Brothers in the 1970's, Pearson would only run in the events that paid out large sums of money (i. E The Daytona 500, the 600, Michigan etc...). Money to run full seasons was much more scarce back in the late 60's/early 70's as seasons consisted of almost 50-60 races and corporate sponsors had not started to foot the bill like they do today. Pearson is also know for his ability to snooker other drivers by laying in the weeds, and then striking. He beat Richard Petty by doing this at the end of the Daytona 500 once to win the race. The silver fox should be higher than 5th.
He is a legend, and 5th is in my opinion is right where he belongs. One of only 2 drivers to get more than a hundred wins. (105) He is part of the fierce five. He raced for 25 years. And he only drove 3 full seasons. But he won the championship in all three of them.
Pearson is truly the best driver of anyone on this list. He may not have the most wins or championships but if all these drivers were in there prime competing against each other and I had to pick one to win, as of now I'd pick Pearson.
Simply the best ran part time in the 60s and still won 3 championships. During a two year span. 1st 30 times second about 25 times. Most of time to petty and the hemi was the difference
V 4 Comments
6
Darrell Waltrip
Boogied boogied boys lets go racing. The life and soul of NASCAR he is the one who makes NASCAR exciting.
He changed what a real NASCAR driver was. And the people love him still. Enough said - greatesttop10s
Lol whoever said he should not be on this is retarded, most of the people on this list has already retired
Great Driver, Great Analyst.
V 2 Comments
7
Bobby Allison
Had him at 6 for a long time. After the 2013 season Johnson just had to be above Cale and Bobby. I would say it's a tie at 7. though. Bobby Allison is just such an icon in NASCAR. 84 or 85 wins depending on the source. Surprisingly, only 1 championship (Part of the fierce 5 Cale, Petty, Waltrip, and Pearson) and 3 Daytona 500's.
In my opinion, there are 8 drivers that are the best. They go in this order: Richard Petty, Jimmie Johnson, Jeff Gordon, Dale Sr., David Pearson, Cale Yarborough, Bobby Allison, and Darrel Waltrip.
8
Tony Stewart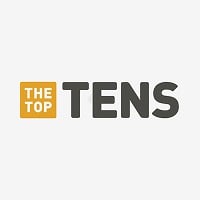 Between himself, Junior Johnson, Ned Jarrett, and Rusty Wallace... it was tough. The Championships (3 so far) and the potential he still has broke the tie. Tony has 48 wins and counting. Never brought in that Daytona 500 though. Smoke has earned his spot. If he can get one or two more championships he'd be right in there with Yarborough, Allison, and Waltrip. Has a chance at 65 career wins. (Age 42)
Tony has more racing championships, across several venues, then any other race care driver in the history of mankind. This includes the greatest NASCAR championship ever, winning 5 races in the chase.
Only thing is that he changed cars and numbers on me. Now what am I gonna do with all the 20/Home Depot crap. - haineroid
He actually has five championships if you count his owner championships and has also won an indy title. as well as several other throughout his career. Not too shaby
V 4 Comments
9
Cale Yarborough
Had him at 5 for a long time. He did win 3 Championships in a row. They are just the only championships he won. 83 Career wins and 3 of those are at the Daytona 500. Competed in the Waltrip, Allison, Petty, Pearson era.
10
Dale Earnhardt, Jr.
Dale Jr shouldn't even be on this list.
Dale just stinks he is not exciting when he wins race like carl edwards
Uh this guy is worse then almost everyone below. I don't think people understand that it's how good they are not popular
He road his dads coattail for two decades. Dale Jr. never had the passion his father had. He was too busy with outside interests. It reminds me of Kyle Petty, he won few races early on, then spent more time on a motorcycle.
V 13 Comments
The Newcomers
?
Clint Bowyer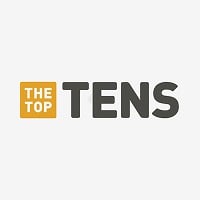 The Contenders
11
Kyle Busch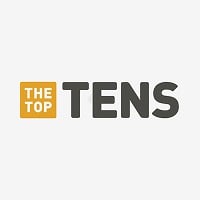 Hands down just pure racing ability, Kyle Busch! He can win in anything he gets in and on the same weekend. While others are laying in motor home resting he is racing on Saturday and winning. Then he gets in car on Sunday and more than less, wins! The numbers doesn't lie. And he is just 30 years old. If he continues on this path until at least 40-42 years old, your looking at 80+ Cup wins, 100+ Xfinity, 50+ Trucks, well over 200 combined with most likely 4 championships. History books will put him top three best ever and maybe best pure racer ability
Great driver but can make a volcano look tame when he gets mad
Please, car control! He is a real driver and shows it in everything he races!
HE IS awesome!
V 11 Comments
12
Bill Elliot
Awesome BILL will never die out! - DEMONKILLER555
Awesome bill is top 10 move jr down
13
Carl Edwards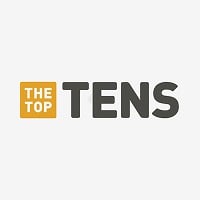 Carl Michael Edwards II is an American former professional stock car racing driver. He last competed in the NASCAR Sprint Cup Series, driving the No. 19 Toyota Camry for Joe Gibbs Racing. Prior to that, he drove the No. 99 Ford Fusion for Roush Fenway Racing.
Carl Edwards should be number one he is awesome he does back flips when he wins he has the best cars he is the best guy should have won the 2011 sprint cup championship he is so going to win it this year and smoke them all.
Good maybe should be in the top 10
He's okay, doesn't belong on this list though
Best number 19 driver
V 1 Comment
14
Rusty Wallace
Why is this guy not in the top 10? - greatesttop10s
15
Kyle Larson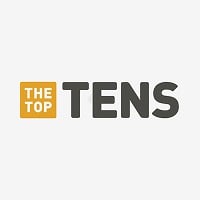 Great class act. Seems to be close to the front most of the time. Good for the sport.
He is really awesome. He is the next king of NASCAR.
This guy will be the face of the sport one day.
Such an underrated guy. He deserves more
16
Lee Petty
Produced Richard Petty, had 54 career wins, won 3 championships, and out of the 59 drivers competing in the race, he won the first Daytona 500 in one of the closest races of all-time.
Before his son Richard came along, he was the king of NASCAR. - Darrell
17
Denny Hamlin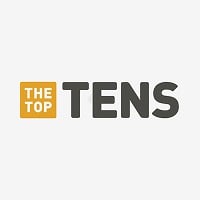 Best driver, most courteous, strategy "A plus" and intelligent.
Denny is the best! Will always be my favorite
Awesome
18
Ryan Newman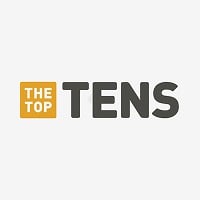 Ryan Joseph Newman, nicknamed "Rocket Man", is an American professional stock car racing driver. He currently competes full-time in the Monster Energy NASCAR Cup Series, driving the No. 31 Chevrolet Camaro ZL1 for Richard Childress Racing.
You don't see him whining over losses. He races fair even though he doesn't win ALL the time
19
Alan Kulwicki
My personal hero. The last of the true independents in this sport. - Darrell
He died after his championship. He deservers to be in the top 10,maybe even the top 2
20
Mark Martin
I have so much respect for this guy. He has had a much longer career then most drivers ever will, and in his 50's he had this sudden career resurrection where he contended for his 1st ever championship. He has come 2nd in the overall standings so many times. I don't even remember the number, but it was insane. Even though he has never won the championship, he is decorated with just about every honor you get get in the sport and he's a great guy. He should be top 15 the very least. There's no way he should be down here at 31 when all of these young modern generation drivers with like 20 wins are taking up spots in the top 20.
Mark Martin is the greatest Champion without a trophy. How many wins does this man have, if he had been the one to "Rattle their cage" like others would have. Best of all time...
Mark Martin is 53 and still racing the track. I have grown up a fan of Mark and I continue to enjoy to watch him beat all the inexperienced druggies like Jimmie Johnson.
He never won the championship, but the best driver who neve won one.
21
Kasey Kahne
Good and very fair
He is better than jerks like Tony Stewart and Jimmie Johnson
I ❤️ Kasey Kahne he is better than Danica Patrick
22
Kurt Busch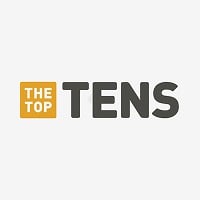 Kurt Thomas Busch is an American professional stock car racing driver. He currently competes full-time in the NASCAR Sprint Cup Series.
2004 champion and 2017 Daytona 500 winner!
He is good this is a good spot for him
23 Jeff Burton
24
Danica Patrick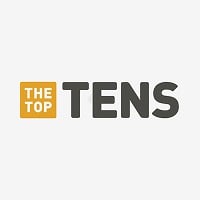 Danica Sue Patrick is an American professional racing driver. She is the most successful woman in the history of American open-wheel racing—her victory in the 2008 Indy Japan 300 is the only female win in an IndyCar Series race.
She's actually one of the worst. - railfan99
Danica Patrick is the best
She is hot in a bikini
Shes the best... AT WRECKING!
V 4 Comments
25
Joey Logano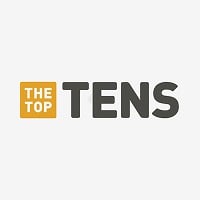 He has not even got to his prime quit yet he will be a great
26
Aric Almirola
He has a win, and almost made it to the chase this year
27
Martin Truex, Jr.
How is he on this list?
28
Jamie McMurray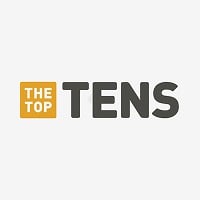 29 Dale Jarrett
30
Bobby Labonte
He should be higher
31
Kevin Harvick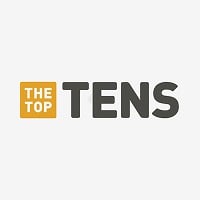 Should be in the top 10!
He should be in top 10
Kevin Harvick is so awesome. He is my favorite driver. Even though he only has 1 chapionship, and has 6 top 2 finishes, he is still my favorite driver!
Really guys?
V 1 Comment
32 Junior Johnson
33 Johnny Sauter
34 Terry Labonte
35
Matt Kenseth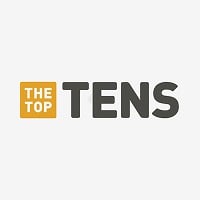 Best driver because he knows what he's doing anyone who says he whines don't know what they are talking about
He is a good driver that doesn't whine over loses like Tony Stewart Jeff Gordon and Jimmie Johnson
V 1 Comment
36
Chase Elliott
He is NOT a good driver, he just has an op (overpowered) car. The car is WAY too fast. - kennywilliams21
Won Championship as rookie. Deserves to be higher.
Danica apparently is better than him
37
Geoff Bodine
The king of new york and the only man dale earnhart had trouble defeating
38 Casey Mears
39
Davey Allison
What is he doing down here in 42nd? He won a lot of races in his short career.
40 Austin Dillon
41 Ned Jarrett
42
Greg Biffle
Great driver. Politics killed his career.
This is underrated
43
Tim Richmond
His lifestyle aside, Richmond one of the greatest talents ever behind any steering wheel. He should be in top ten easily...
Short lived but one of the greats... should fall into top twenty but most here don't know NASCAR history at all.
44
Brad Keselowski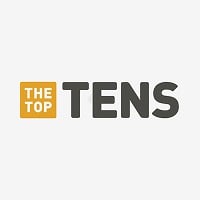 No
45
Buddy Baker
Needs to be in top5 lowest
fast
46
Marcos Ambrose
He's good at road courses, that it.
47 Tim Flock
48
Cole Whitt
All hail our lord and savior Cole Whitt
Cole whit is the best driver ever
Yep best driver ever
Why is Cole Whitt higher than Kevin harvick?
Comparison
Cole Whitt. 0 wins 0 championships
Kevin Harvick 1 championship 28 wins daytona 500 winner brickyard winner 2007 All Star winner and an Xfinity Series Champion? Weird
V 1 Comment
49 Rex White
50
Red Byron
The first champion of NASCAR. He didn't win after that season, but he got the sport off to a great sport. - Darrell
PSearch List
Related Lists

Top Ten Road Course Drivers In NASCAR

Top 10 NASCAR Drivers of 2018

Best NASCAR Drivers to Never Win a Championship
Top Ten Low Funded NASCAR Drivers
List Stats
1,000 votes
60 listings
11 years, 164 days old

Top Remixes (21)

1. Dale Earnhardt, Sr.
2. Richard Petty
3. Darrell Waltrip
greatesttop10s

1. Jimmie Johnson
2. Dale Earnhardt, Sr.
3. Jeff Gordon
aliner33

1. Kyle Larson
2. Danica Patrick
3. Joey Logano
KyleLarsonFan16
View All 21
Error Reporting
See a factual error in these listings? Report it
here
.