Greatest NBA Players Ever
Stud
The Top Ten
1
Michael Jordan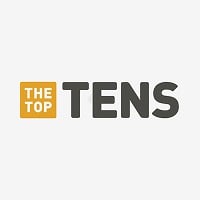 Michael Jeffrey Jordan, also known by his initials, MJ, is an American retired professional basketball player.
This rating is just sad MJ is the best to ever play and he is like 53 now but I think he's second on all times scoring and he averaged in 95 96 season 31 points a game! And his 5 MVPs are amazing he's the best ever and he usually led the league in steals he was a complete player he was great at defense and offense that's what I call a great player I think the only person compatible to him is King James and if ya say steph curry is comparable to MJ your wrong steph is very talented but he lacks defense very much so MJ best ever King James 2nd best ever...
MJ Not the best player ever not that I don't respect his abilities or anything but I bet you he's watching Miami play and he's wishing that he could go back and play the way LeBron did to see how he can improve his game so instead of saying who's the next Jordan we should say who's the next LeBron James - lnkulas
The Greatest NBA Basketball Player of All Time!
No doubt the best
V 21 Comments
2
Magic Johnson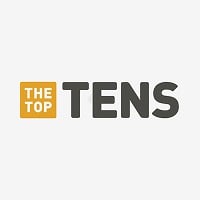 Earvin "Magic" Johnson Jr. is a retired American professional basketball player who played point guard for the Los Angeles Lakers of the National Basketball Association for 13 seasons.
Magic Johnson probably the best assist maker of all time I mean he could read the court like a book and was the best 6'9" point guard in fact the only 6'9" point guard for that matter he wasn't a 6'9" small forward that grew to be a point guard he wasn't a 6'9" power forward who grew to be a point guard no he was a point guard period when you think of Magic Johnson you think of one thing the most unselfish players of all time then you would probably be right but what you don't also think of is his scoring he can still shoot even though he passes that's just the kind of player he is I can tell you that the reason I put Magic and Larry as a tie is because they wouldn't be the greatest if they didn't have each other by versing them in the finals or just a regular season game - lnkulas
The reason I put Larry and Magic and Larry together is because they would be at number 50 if they didn't have each other they started the great rivalry of the Los Angeles Lakers and the Boston Celtics just imagine this if they were both on one team they would be unstoppable Let us just reflect on what they both have done lets start with Larry bird he is one of the best scorers and three point shooters of all time go on you tube and see Larry Bird last second three point buzzer beater you will be amazed that's Larry Bird specialties
Now lets look at Magic Johnson's a 6'9" point guard no one except John Stockton could see the floor like he could he was one of the NBA's all time assists leaders but still found time to average 20 points a game but Larry and Magic both got three Most Valuable Player awards - lnkulas
Magic is a freak of nature and simply the most beautiful player to watch. Everything is exciting. His moves, his love of the game, his team mates first attitude is classic and one for the ages. Magic causes so much match up problems, the king of triple of double, career field goal percentage over 52% at guard! Visited the finals, what was it? 9 times?! Nine times!
Magic Johnson was awesome 🙆.
V 12 Comments
3
LeBron James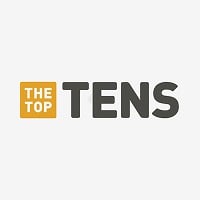 LeBron Raymone James is an American professional basketball player for the Cleveland Cavaliers of the National Basketball Association. LeBron has played for the Heat and the Cavaliers.
What can I say about the King there is just to much to about the youngest All Star MVP Youngest person to reach 17,000 points 6'8" of pure muscle one of the best small forward of all time back to back Most Valuable Player Rookie of the year and Scoring Champion
LeBron has with out a doubt bin the best player from 2010-now whether its extreme shooting, rebounding and would rather give up the alley-oop to another player if he could just watch them on youtube he is a good all round player him and the big three have dominated in the 2011-12 season if they didn't have each other so that's why every time you talk about LeBron and the Heat you have to also mention D Wade and Chris Bosh because LeBron would not be the best player if he didn't have those two.

I know what your thinking why isn't Kobe above LeBron or at least one down that is because Kobe is not better than LeBron because LeBron has way higher skill sure Kobe once scored 81 points but I bet you he could not do ...more - lnkulas
I know what you are thinking LeBron in front of Jordan and Kobe what WELL I will tell you why because Bron would rather give up the alley-oop to another player unlike Kobe who would just keep it for himself LeBron is a much better rebounder than both of them well that is probably because they are both six-six when LeBron's six-eight but that doesn't matter back to the subject LeBron can read the court like a book he can dribble steal block assists dunk score rebound the list goes on and on he lead the heat to the play offs along side Wade and Bosh - lnkulas
King James can not be stopped his greatness will last forever he his one of the greatest his talents are amazing he should be at number 2 he should not be underestimated. Bryson
LeBron James rules like come on he's number 2 behind MJ he's still got it in him LeBron for 2015 2016 league MVP he's the best in the BUISSNISS!
V 5 Comments
4
Wilt Chamberlain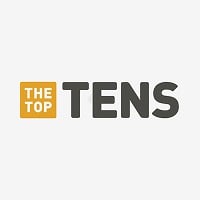 Wilton Norman "Wilt" Chamberlain was an American basketball player . He was born on August 21, 1936 in Philadelphia and died on October 12, 1999 in Los Angeles due to heart failure . ...read more.
It is easy to see that Wilt Chamberlain is the best I mean the best rebounder and scorer of all time just look at these career statistics
He scored overall:
31,419 points (30.1 PPG)
23,924 rebounds (22.9 RPG)
04,643 assists (4.4 APG)
He nearly scored as much as MJ with MJ's 32,292 and don't forget MJ had 5 more year than him so that's pretty fantastic
And a lot shorter career than Bill Russell and still out rebounded him and I personally think Bill Russell is one of the best of all time as well Wilt was 7'1" and a legendary shooter lets just have a quick look back at his career achievements
4x NBA Most Valuable Player
7x scoring champion
11x rebounding champion
2x NBA champion
50 points in a single season

- lnkulas
Wilt chamberlain Wilt Chamberlain had an extremely short career of just fourteen years and I personally think that if he had a career for as long as Kareem Abdul-Jabbar he would have the most points scored in an NBA career listen he is obviously the best and I will tell you why
. 100 points
. Averaged 50 points a game in one season
. 4x Most Valuable Player
. 2x champion
. 11x scoring champion
. 7x rebounding champion
. Most rebounds in an NBA career
. 4th in most career points
. And highest career averaging in points - lnkulas
Wilt is awesome scoring 100 in a game but others have shone that they can score to like King James with his 62 and Kobe Bryant with his 81 and others who have scored a lot but 100 ya kidding me! But I'm pretty sure he's dead now but it is amazing how good he was a great shooter and rebounder
Greatest basketball player ever, hands-down!
V 3 Comments
5
Kobe Bryant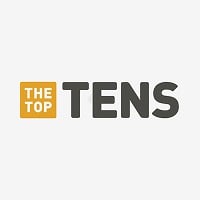 Kobe Bean Bryant is an American retired professional basketball player. He played his entire 20-year career with the Los Angeles Lakers of the National Basketball Association. Kobe Bryant has won 5 NBA championships with the Lakers and is the all-time leading scorer in Lakers franchise history.
Kobe isn't that good put him at like 9 he is a great player and his talent is amazing but he isn't number 6 to me
Kobe Bryant is the second best player ever
So cool and good and so so amazing no one is better
HE IS DA BLAK MAMBA he scored 81 points Michael Jordan didn't he did mvp 5 time champ he is the most comparable to the goat he is Kobe bryant
V 3 Comments
6
Bill Russell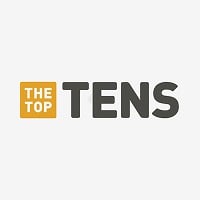 Bill Russell one of the greatest centers of all time 5 time rebounding champion and has the second most career rebounds in NBA history Bill Russell has the highest career averaging in Blocks Per Game he has five Most Valuable Player awards and eleven championship rings yes ELEVEN RINGS that is more championship rings than any NBA player in history he shows up to every NBA All-Star game not just to go for the East but encouraging every other player - lnkulas
Bill Russell was one of the leagues all time great rebounders he had five MVP's and eleven rings yes eleven rings in thirteen years he was second in the leagues all time rebounders with 21,620 rebounds he averaged 22.5 rebounds a game just compare that to Michael Jordan that's nearly a twenty digit rebound difference HE CAN ALSO BLOCK SHOTS LIKE NO OTHER - lnkulas
7
Kareem Abdul-Jabbar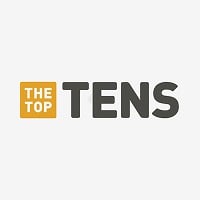 Kareem Abdul-Jabbar is an American retired professional basketball player who played 20 seasons in the National Basketball Association for the Milwaukee Bucks and Los Angeles Lakers.
Kareem Abdul-Jabbar he has broken nearly every record in the book like most Most Valuable Player awards, Most MVP's and most fouls the list goes on and on when you think about Kareem Abdul Jabbar the first thing that comes to mind is his sky hook he has had about a thousand buzzer beater game winners with that shot infact he won that on Magic Johnsons first game and I think he really did rub of on Magic you know what if he wasn't there he wouldn't be Magic He would just be Erving - lnkulas
This is guy awesome talents but not like number 7 or 8 whatever he his like your joking I respect his talents but he isn't in top 10
This guy is so underrated
8
Larry Bird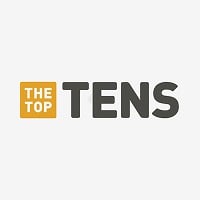 Larry Joe Bird is an American retired professional basketball player who played for the Boston Celtics of the National Basketball Association. Bird is a 3x champ, 1x ROTY, 1x Finals MVP, 3x 3PT Contest winner, all with the Boston Celtics. (1979-1992)
Larry Bird possibly the best three point shooter of all time or at least of his era just look at YouTube and you'll see that he is the best buzzer beater three shooter of all time I mean he has drained hundreds of them if you've ever seen Larry Bird in person your lucky even at his age I bet you he could hit a few of them him and Magic were the two people who started to put the NBA back in action and they also started the great Celtics Lakers feud man that was extremely incredible they were all ways neil biters just remember when they versed each other in the playoffs it came down to game seven it was just extremely fun to watch - lnkulas
Larry bird is like steph curry but Larry is better. He is very talented he should be ranked 4 or 5
9
Oscar Robertson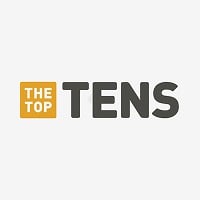 Oscar Palmer Robertson, nicknamed "The Big O", is an American retired National Basketball Association player who played for the Cincinnati Royals and Milwaukee Bucks.
How can you rank someone that had a triple double in the second year of his career so low. He had a high scoring average of 31 pts. 10.5 rebounds and 12.5 assists. then averaged it for over 5 seasons with high scoring average of 28 pts. 11 assists and 10 rebounds. He also played in an era when assists weren't so generous. If he played under today's rules, he would have averaged probably 18 assists per game. Oscar and his peers also didn't have the advantage of palming the ball and the 2 and 3 step rule they have today. they also played with only 12 teams and stronger competition.
This guy is amazing he should be number 6 he is too good
To br Number 9!
10
Shaquille O'Neal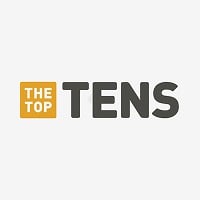 Shaquille Rashaun O'Neal, nicknamed Shaq, is a retired American professional basketball player who is currently an analyst on the television program Inside the NBA.
SHAQ is probably the most interesting player in NBA history he leads every body to the play offs from D Wade to Kobe Bryant SHAQ has four rings and add an MVP to that SHAQ had could touch to 12 foot 5 inch the highest in the NBA ever SHAQ was also the most loved person in the NBA Let me tell you something about SHAQ he can do anything accept make free throws look on YOUTUBE SHAQ'S FIRST FREE THROWS IT'S FUNNY AS HELL - lnkulas
SHAQ IS WITH OUT A DOUBT THE MOST INTERESTING PLAYER IN THE NBA EVER I MEAN HE LEADS EVERYONE TO THE PLAYOFFS FROM KOBE BRYANT TO DWAYNE WADE HE HAS THE HIGHEST VERTICAL WITH BEING ABLE TO TOUCH UP TO TWELVE FOOT FIVE INCH HE CAN'T MAKE FREE THROWS BUT HE CAN SURE AS HELL DUNK IT NO BUT WATCH ON YOUTUBE SHAQ'S FIRST FREE THROWS IT IS SO SO FUNNY NO BUT SERIOUSLY HE IS A GREAT PLAYER - lnkulas
Shaquille is amazing but rank him higher like 7 his talents still blow my eyes he's a good shooter and all that he's a complete player
The Contenders
11
Hakeem Olujawon
Hakeem Olujawon is the best shot blocker ever he had over 3800 blocked shots that is more than anyone else in an NBA career he placed ninth in total career points with just over 26000 points he won two titles an MVP and two finals MVP's the main thing that amazes me about Hakeem Olajuwon is that he was picked first in the same draft as Michael Jordan and the other thing I like about all these players is that they stick with one team there loyal to one team like magic stayed with LA Larry stayed with the Celts Dr J stayed with sixers and that Hakeem Olajuwon was loyal to the rockets unlike MJ LeBron and Wilt because they all traded - lnkulas
12
Stephen Curry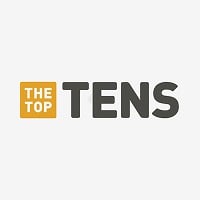 He is always on fire
He is awesome
13
Drazen Petrovic
No Magic Johnson is the third best LeBron is the first and Michael Jordan of the second draws and Petrovich does not even deserve
14
Jerry West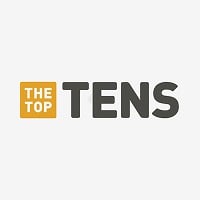 Jerry Alan West is an American retired basketball player who played his entire professional career for the Los Angeles Lakers of the National Basketball Association.
15
Allen Iverson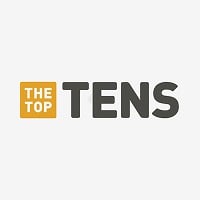 Allen Ezail Iverson is an American retired professional basketball player who played for 14 seasons in the National Basketball Association.
16
John Stockton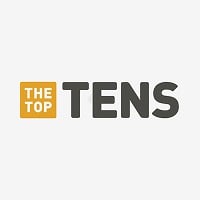 John Houston Stockton is an American retired professional basketball player. He spent his entire professional playing career as a point guard for the Utah Jazz of the National Basketball Association, from 1984 to 2003. Stockton is regarded as one of the best point guards of all time, holding the NBA ...read more.
V 1 Comment
17
Julius Erving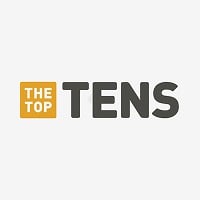 Julius Winfield Erving II, commonly known by the nickname Dr. J, is an American retired basketball player who helped popularize a modern style of play that emphasizes leaping and playing above the rim.
Dr J not only an NBA legend but he was also an ABA legend he was three time ABA MVP and two time ABA champion and he also was the first professional ABA slam dunk champion by dunking from the free throw line just behind it at that matter compare that to his NBA highlights one time Most Valuable Player and one time NBA champion - lnkulas
V 1 Comment
18
Dwyane Wade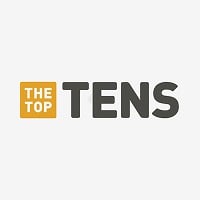 Dwyane Tyrone Wade Jr. is an American professional basketball player for the Miami Heat of the National Basketball Association.
Dwayne Wade the reason D Wade is on this list is because he shows true loyalty he stuck with the heat even though they weren't winning anything and a lot of other team offered him much more money but he knew that one day there would be some other great players coming to join his force and get themselves to the playoffs and that did happen SHAQ came Chris Bosh came and LeBron James came and all those times they went to the playoffs - lnkulas
In his prime, he could turn in on in 4th quarters like no one else.

He also tore through every team in the 2006 playoffs, capping off the year with the best NBA finals series one man has ever played.
D wade is like 35 and he only has scored 20,000 points LeBron him and Chris bosh were awesome together and lbj has like player 4 less years then d wade and scored like 7,000 more points he's not this good. Bryson
19
Tim Duncan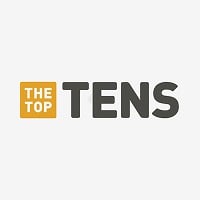 Timothy Theodore "Tim" Duncan is an American professional basketball player who has played his entire career for the San Antonio Spurs of the National Basketball Association.
Many if not most experts would put TD no lower that top-15, and with his latest championship you will start to hear more arguments for including him in the top-10. He has arguably been every bit as reliable as any player listed in anyone's so-called top-5, which invariably includes some combination of Magic, Jordan, Bill Russell, Wilt, Shaq, Kobe, Bird, and Oscar.

A few people might even put Duncan at #4-7, arguing that he battles quite squarely with Wilt, Shaq, Kobe, Lebron, Oscar, Bird, and Bill Russell (the latter of whom I don't even include in my top-10). My top-3 is easy: Magic, Jordan, Kareem.

That isn't going to change unless TD does something extraordinary, or Lebron leads the Cavs to a three-peat!
Why is he lower than dirk he is the greatest power forward ever
Top 10 enough said
20
Dirk Nowitzki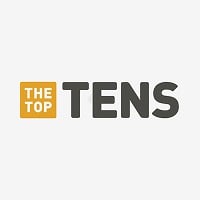 Dirk great player but not this good he's not very close to this rank he's like 30 ranked
Just look at the numbers and what he has done. Easily top 7 players ever... No doubt.
PSearch List
Recommended Lists
Related Lists

Top Ten NBA Players of the 2012-2013 Season

Best NBA Players of All Time

Most Clutch Players in NBA History

The Best Defensive Players in NBA History

Top Ten Best NBA Players of 2010
List Stats
200 votes
42 listings
6 years, 261 days old

Top Remixes (8)

1. Wilt Chamberlain
2. LeBron James
3. Michael Jordan

lnkulas

1. LeBron James
2. Michael Jordan
3. Stephen Curry

Kurtis34

1. LeBron James
2. Michael Jordan
3. Bill Russell

AZ_Legacy_45
View All 8
Posts
Error Reporting
See a factual error in these listings? Report it
here
.