Greatest Olympian of All Time
anthonybecerra831
The Top Ten
1
Michael Phelps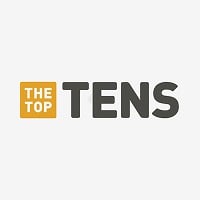 Michael Fred Phelps II is an American competition swimmer and the most decorated Olympian of all time, with a total of 22 medals in three Olympiads.
He really is the best and the proof is in the 2008 and 2012 olympics... NO ONE CAN BEAT HIS RECORDS! I look up to him, he is a role model to me.
Michael is truly the best Olympian of all time. No doubt about it. Just finished watching him win his last gold medal in Rio 2016 Olympics...
10 gold medals, the ultimate man, and the dominate athlete - anthonybecerra831
Yes
V 24 Comments
2
Usain Bolt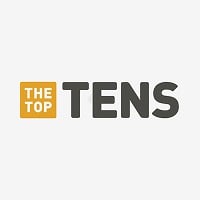 Usain St. Leo Bolt is a Jamaican sprinter. Regarded as the fastest person ever timed, he is the first man to hold both the 100 metres and 200 metres world records since fully automatic time measurements became mandatory in 1977. Along with his teammates, he also set the world record in the 4×100 metres ...read more.
Okay, he's only competed in one Olympic Games. But sport is an entertainment, and he stunned audiences around the world like no other.

Sport is also about achievement, and to be the fastest moving human being that has ever lived... well, make your own mind up.
Person I am looking for UNIQUE and he is love for NATION and own village. Great Bold
The fastest and best runner ever
This man is a maverick...
V 4 Comments
3
Michael Jordan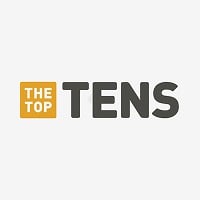 Michael Jeffrey Jordan, also known by his initials, MJ, is an American retired professional basketball player.
He only had two medals. He is way too high.
He is the legend of Basketball period
There just was something special about him
4
Jim Thorpe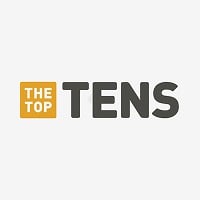 James Francis "Jim" Thorpe was an American athlete and Olympic gold medalist. A member of the Sac and Fox Nation, Thorpe became the first Native American to win a gold medal for the United States.
Athletes can only be compared to other athletes of their time period. Training, diet, and modern facilities give athletes of modern times a considerable advantage. That being said in my opinion Jim Thorpe is the greatest athlete of all times!
Now contest! Read the history books and you know he was and still is by far the greatest athletes to ever live...
Jim Thorpe always number 1
He was a bad ass
5
LeBron James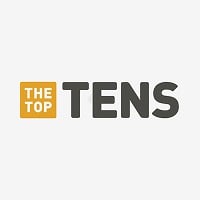 LeBron Raymone James is an American professional basketball player for the Los Angeles Lakers of the National Basketball Association. LeBron has played for the Cleveland Cavaliers, Miami Heat, and the Lakers.
The king
6
Jesse Owens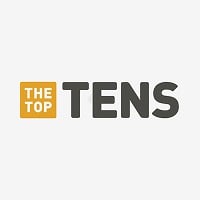 Owens won four gold medals at the Berlin Olympics in 1936 - a remarkable achievement in itself, but even more so when you consider that the black athlete achieved his victories in the swastiker-clad heart of Nazi Germany.

- anthonybecerra831
Defied prejudice, racism, and a master race.
Jesse owens pissed off Hitler
Jesse Owens moved America a step closer to equality for all and showed the world the fallacy in Hitlers super race ideas that were gaining popularity. May we never forget.
7
Steve Redgrave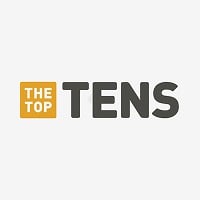 Sir Steven Geoffrey Redgrave is a retired British rower who won gold medals at five consecutive Olympic Games from 1984 to 2000. He has also won three Commonwealth Games gold medals and nine World Rowing Championships golds.
Remarkable to win 5 consecutive golds, keeping his body in ultimate peak condition for 20 years to compete with the worlds top athletes!
Better than Michael Phelps. Easy to win swimming golds, as there are way more events whereas in rowing you can usually only do one. A truly great athlete. For almost 20 years he completely dominated, not to mention fighting diabetes.
Steve Redgrave the amazing person how has got so many medals and lots of amazing fans. Steve Redgrave seemed to be the absolute tip top of his Olympic game for more then 20 years. IF YOU ASK ME THAT IS AWESOME
Consistency, being a gold medalist for 20 years. A perfect career in a sport that you can't be a professional and can't have many sponsors. Respect.
V 4 Comments
8
Cassius Clay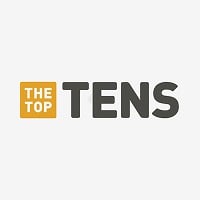 Muhammad Ali (January 17th 1942 - June 3rd 2016) was an American former professional boxer . He was generally considered among the greatest heavyweights in the history of the sport.
9
Carl Lewis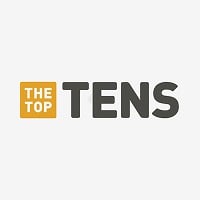 For what he did in one Olympic 1984 - 4 Gold, and 4 Gold in 4 consecutive Olympics in the Long Jump, for his durability over 4 olympics, and 1980 he would have made the team but there was a boycott (so he was denied a 5th olympics) an
10
Michael Johnson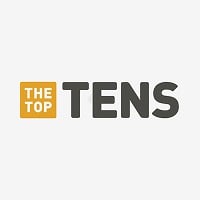 'The only person who could beat Michael in his day was Michael Johnson.' Johnson was virtually unbeatable.Going into the 1996 Olympic games Johnson had won 54 straight finals at 400m, and had remained unbeaten for seven years.

- anthonybecerra831
The Contenders
11
Nadia Comaneci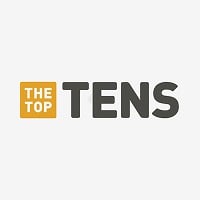 Nadia was so ahead of her time that it was ridiculous.

She was doing aerials, 2 of them on the beam alone with three flip flops. She dismounted beam with a double twist when her rivals did single twists. Aerials are still rated a D in today's much harder scoring system.

She even has an E rated release move on her UB routine named after her. E rated skills still have among the highest rating under today's scoring system).

She was doing 2 double backs in 1976 when the floor mat had no springs. Today's floor mats have a ton of springs, yet even in the Elite group, many of today's gymnasts had a hard time ending their floor with another double back. Comaneci did that in 1976... That's almost 40 years ago!

Mark Spitz won SEVEN gold medals at his Olympics. But check out his time comparing to Michael Phelps!

Comaneci was the Queen of all the Olympics. There is no King.
In only a few sports can you strive for perfection, and 14-year-old Nadia Comaneci was the first gymnast to achieve the perfect 10 score in Montreal
- anthonybecerra831
The greatest female athlete of all time! Exotic, exceptional, incomparable! What a girl can achieve at the age of 14. Not only did she prove to be the best in her field but also won a prestigious place for gymnastics in the international arena.
12
Larisa Latynina
She is the second best Olympian medalist with 18, 9 of them gold.
13
Muhammad Ali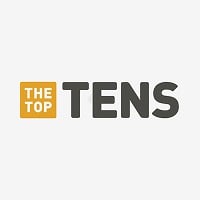 Muhammad Ali (January 17th 1942 - June 3rd 2016) was an American former professional boxer . He was generally considered among the greatest heavyweights in the history of the sport.
Muhammad Ali has become one of the most infamous Olympians ever, as much for what he did outside of the boxing ring as what he did with the gloves on.

- anthonybecerra831
He is the best because no one expected it and it isn't always about the number of medals. In some sports you can't win more than a couple of medals.
14
Mark Spitz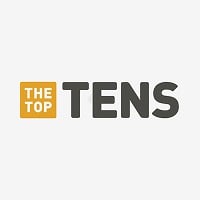 Mark Andrew Spitz is an American former competitive swimmer, nine-time Olympic champion, and former world record-holder in seven events.
There were two things swimmer Mark Spitz wasn't short of: confidence and medals. Before the 1968 Olympics he boasted that he would win six gold medals - he took home only two

- anthonybecerra831
15
Emil Zatopek
Should be way higher. Wins the marathon the first time he ever competed--after he already won the 5 and 10K
16
Fanny Blankers-Koen
The 'flying Dutchwoman' was voted female athlete of the 20th century

- anthonybecerra831
17
Aleksandr Karelin
So much inspired
19
Michelle Kwan
Olympic medalist, a five-time (1996, 1998, 2000, 2001 & 2003) - anthonybecerra831
20
Eric Moussambani
He finished in 1min 53 seconds - more than twice the time it took Thorpe. Which earned him the nickname the eel

- anthonybecerra831
He was so brave and he had the true olympian spirit! Go eric!
He ended up doing it by him self and I love the fact that he had the guts to do that! X
21
Eric Heiden
How is a guy who won 5 gold medals in a single games competing at totally different distances not #1 let alone even on this list. Can you imagine Usain Bolt winning his events and then 1500, 5000 and 10000 m?!
22 Apolo Anton Ohno
23 Edwin Moses
24 Mark Todd
25 Abebe Bikila
26
Gracie Gold
I ment this person not gracie good
27
Mo Farah
An amazing long distance runner. Great. Please vote
One of the best and still to remain on top
28 Cathy Freeman
29
Dhyan Chand
3 Gold Medals on the trot.


Mesmerized the Germans in Berlin (legend has it that his stick was broken to check it there was a magnet in it! ). Played bare footed to out class Germany in the Berlin Olympics 8-1 in the final.
30 Greg Louganis
31 Kristin Otto
32 Mary Lou Retton
33 Wilma Rudolph
34
Misty May Treanor
cause
35 Mia Hamm
36 McKayla Maroney
37
Gabby Douglas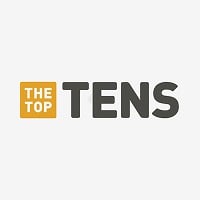 cause
39
Mo Huilan
She was the greatest AA gymnast that China ever produced.

She had PERFECT form and the highest level of difficulty in all four disciplines: vault, uneven bars, balance beam and floor exercise.

Had she not got robbed of her score on her double twisting Yurchenko (when every one was doing the single twisting Yurchenko), she would have been the Olympic AA Champion. - Rexbrooks
40
Kim Rhode
One of only 6 people in the history of the Olympics to medal in 5 games in a row and the only person in a position to make it 6. She is the only one of those six who had to change sports when her event was discontinued.
41 Michelle Jenneke
42
Kerri Walsh Jennings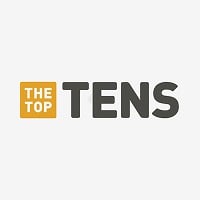 This woman has won 3 consecutive Olympic gold medals along with a bronze. Not to mention the fact that throughout her career she has given birth three times. She even won a gold in 2012 while pregnant. She's been one of the most dominant athletes of all time. - nick123
43
Serena Williams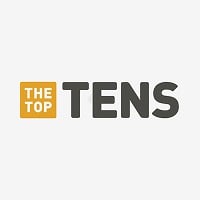 Serena Jameka Williams is an American professional tennis player. The Women's Tennis Association ranked her world No. 1 in singles on eight separate occasions between 2002 and 2017. She reached the No. 1 ranking for the first time on July 8, 2002.
44
Roger Federer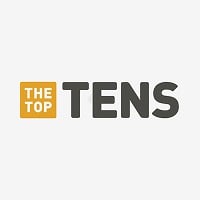 Roger Federer (born 8 August 1981) is a Swiss professional tennis player who is currently ranked world No. 3 in men's singles tennis by the Association of Tennis Professionals (ATP). He has won 19 Grand Slam singles titles, the most in history for a male tennis player. He has held the world No. 1 spot ...read more.
Of course him
45
Lionel Messi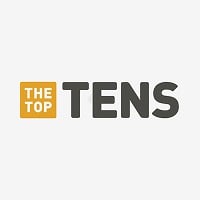 Lionel Andrés "Leo" Messi is an Argentine professional footballer who plays as a forward for Spanish club Barcelona. He is also known as one of the greatest football players of all time. He was born in Rosario, Argentina on June 24th, 1987.
He has won a gold medal and he is a boss footballer.
46
Leonidas of Rhodes
Leonidas of Rhodes - was one of the most famous ancient Olympic runners. For four consecutive Olympiads (164-152 BCE), he was champion of three-foot races. He was hailed with the title "Triastes" (tripler). Leonidas is acclaimed by some to be the greatest sprinter of all time.

Leonidas of Rhodes won 12 titles in athletics in the 164, 160, 156, and 152 because Olympic Games by the age of 36. In each of these four Games, he won three different foot races. The three events were the stadion, a sprint of about 200 meters (656.17 ft.), the diaulos, which was twice the distance of the stadion, and the longer hoplitodromos, a 400-meter (1312.34 ft.) dash carrying 22.68kg (50 lbs) of military gear - made up of a helmet, a breastplate, shin armor, and a shield made of wood and bronze.

Paul Cartledge, professor of classics at the University of Cambridge stated " They were running in armor, the temperature would be 40 Celsius. The conditions were fantastically unpleasant, requiring ...more
BAdd New Item
Related Lists
Best One True Pairing In the Heroes of Olympus and Percy Jackson and the Olympians Series

Best "Percy Jackson and the Olympians" Characters of All Time
Best Gods in Percy Jackson and the Olympians
Best Non-Olympian Greek Gods
List Stats
600 votes
46 listings
7 years, 330 days old

Top Remixes
1. Michael Phelps
2. Jim Thorpe
3. Michael Jordan
buttcheeks
Error Reporting
See a factual error in these listings? Report it
here
.