Greatest Paranormal TV Shows
IgnoreThis
The Contenders: Page 2
21
My Ghost Story
Documentary of viewer-submitted ghost stories with evidence to back up their claims... - IgnoreThis
Always interesting, fascinating stories, and legitimate people on this show that share what they've experienced. Thank you to the network for airing the program, and to the people who come on the show and allow us to see and hear what they've been through (if negative). Also nice to see that some are positively affected by their experiences as well.
Now this is a good show to. It keeps your interest. Should be on more often.
Awesome and severely underrated. Maybe my favorite ghost show!
V 10 Comments
22
Ghost Lab
I have only seen this one a few times. I never know when it is coming on. I like it when I get to watch it.
Bring it back! One of the better ones!
Didn't like the show. The leaders/brothers are arrogant, disrespectful jerks. Ghosts should do everything possible to run them off. The rest of the crew is ok. Not at all surprised it was canceled.
One of the most authentic shows out there.
V 5 Comments
23
Danny Phantom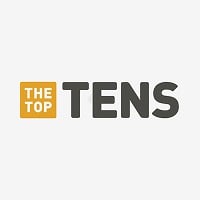 24
Ghost Brothers
Come on Ghost Brothers are amazing. They're humorous. I love how they meet up in the barber shop and if course their famous "pop the trunk". Vote for them.
Great show. Doesn't seem scripted like others. They are genuine in their reactions to stuffs. I like these guys. I fart very episode.
Breath of fresh air! Awesome show, can't wait for more!
There great
V 7 Comments
25
American Horror Story
Don't get to watch it. Only seen one time and I liked it. I don't know when it comes on.
Best best best show! Will enjoy watching forever!
Awesome! Not scary, but creepy! Love this show! Need to buy all the seasons!
Amazing
V 5 Comments
26
Paranormal Encounters
Hard working guy. This show should be on T.V..
Love this show!
Love this show.
Can't wait to watch on T.V.
V 4 Comments
27
Kindred Spirits
This show follows former "Ghost Hunters" investigators Amy Bruni and Adam Berry as they help real families who are tormented by paranormal activity in their homes. Amy and Adam investigate from a technical side, using video, EVPs, and EMF sensors. They conduct historical investigations of the area, and sometimes bring in guest investigators or psychics. The case is resolved with a diagnosis, and possible solutions. Think of this as a lighter, warmer version of Dead Files. Rapidly becoming my favorite show!
Has become one of our favorites! As a paranormal investigator, I feel it is one of the most accurate portrayals of what we actually do, and love the fact they do private residences, which is the backbone of our profession.
I love Amy and Adam's kindness and sensitivity when it comes to helping families with paranormal events in their homes. I can't wait for more episodes.
Love it!
V 3 Comments
28
The Haunted
Best show out of them all in opinion. The fact they tell the story and then show the real footage of the investigations is excellent. Some scary stuff!
This is based on true stories. That is why this is became so popular
One of my favorite paranormal shows ever made, second in line would be paranormal witness. They really need to start making more shows of this caliber again.
Love this show! One of the best!
V 5 Comments
29
Paranormal Survivor
It is a new show there's only been one season so far but it's in my top three paranormal shows ever check it out if you can find it its awesome
I LOVE this show along with paranormal witness verifies what we all know but were afraid to say Evil happens and it is a reality.
Great show! I will watch it. Very interesting I must say.
Great show
V 2 Comments
30
My Haunted House
What an amazing paranormal show! Please bring it back on!
Love it a must watch show..
Is one of the best
Pretty good show
V 1 Comment
31
When Ghosts Attack
I don't like it when they start attacking people. You know they are usually demons.
This show scares me half to death. I sometimes had to change the channel because it was so scary. Excellent in my books!
I did like this one but doesn't seem to be coming back?
V 2 Comments
32
Haunted Highway
Fun show to watch and the girls were easy on the eyes.
Loved this show. I really miss it.
Great stuff we need more
33
Ghost Stalkers
Loved that show. So sorry it's not in production anymore.
Loved this show.. Miss it
Sucks
34 From Hell
35
Celebrity Ghost Stories
Fun show to watch. Very entertaining.
Love this show
I miss this show...it was a great pairing with Kim Russo's "the haunting of..." Which is amazing! I LOVE HER!
Love Kim Russo
36
Buffy the Vampire Slayer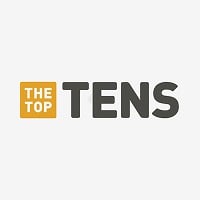 Buffy the Vampire Slayer is an American television series created by Joss Whedon under his production tag, Mutant Enemy Productions with later co-executive producers being Jane Espenson, David Fury, David Greenwalt, Doug Petrie, Marti Noxon, and David Solomon. The series premiered on March 10, 1997, ...read more.
Great action
Sucks!
37
Killer Contact
Really good show, better than the other crap in the top 10.
38
Heroes
My favorite. I will remember this story till I die. Superb story
39 Conversations with a Serial Killer
40
Stranded
For a short lived show, it showed a lot of paranormal evidence without any outside influences or interference. Real people in real scary situations with real reactions. Needs to be brought back.
Normal everyday people getting ditched in haunted places by Josh Gates from Destination Truth.
They need to bring this back! Great show!
It saw short lived but one of my favorite shows
V 2 Comments
PSearch List
Recommended Lists
Related Lists

Top 10 Best TV Shows

Best Nickelodeon Shows of All Time

Best Disney Channel Shows

Best Cartoon Network Shows

Top Ten TV Shows For Teenagers
List Stats
8,000 votes
50 listings
6 years, 106 days old

Top Remixes (5)
1. Ghost Adventures
2. Ghost Hunters
3. Deadly Possessions

Seventies-Music-Fan
1. Ghost Adventures
2. Ghost Hunters
3. Ghost Hunters International

IgnoreThis
1. Ghost Adventures
2. Ghost Hunters
3. Ghost Hunters International

GradeA
View All 5
Posts
Error Reporting
See a factual error in these listings? Report it
here
.