Greatest People of All Time
ozzydog12
The Contenders: Page 9
161
Felix Arvid Ulf Kjellberg
Really? Does a man who makes his entire life playing video games (not that I have a problem with that) really deserve to be 34th on this list? Above Nikola Tesla and Thomas Edison? Need I remind you, without them there would not be electricity. No electricity = Internet, computers, video games or any of those things that Felix needs.
Is this serious? We're talking about the Greatest People in the history of mankind! People who built monuments and inspired millions and saved a whole kind of people from genocide and discovered electricity!

I don't care how "great" a guy he is. He plays video games, something existent for less than 1% of human history, for a living. - higgsboson2142
Lol...People Are Saying His 34th But Now His 218...I Know He Donated Over 12 Million Dollars To Charity But...218th? He Should Be In Number 10 Or More Or Less...
The greatest leader of all time - venomouskillingmachine
V 6 Comments
162
Alex Hirsch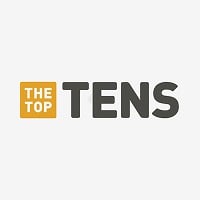 Alexander Robert "Alex" Hirsch is an American animator, storyboard artist, voice actor, and television producer. He is best known as the creator of the Disney XD animated television series Gravity Falls, where he voices some of the characters.
163
Mike Shinoda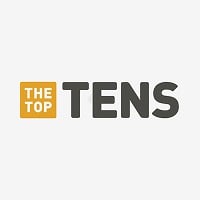 Michael Kenji "Mike" Shinoda is an American musician, rapper, singer, songwriter, record producer, graphic designer, manager and film composer.
This guy can play each and every instrument ever created. He is a rapper, singer, songwriter, pianist, guitarist, can play mouth organ, tabla, harmonium, samples, turn tables, drums, base guitar, acoustic guitar chords, has his own record label, his own charity "Music for Relief", he is a graphics designer, artist, painter, a&r representative, music engineer and last but not the least the creator of one of the best bands in the world "Linkin Park"! Hats off!
Super duper talented rapper of Linkin Park...
V 1 Comment
164
Sourav Ganguly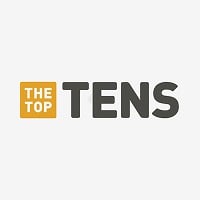 Sourav Chandidas Ganguly, affectionately known as Dada, is a former Indian cricketer and captain of the Indian national team.
One of the greatest Indian cricketers
The man who did not take India at 1st position but gave the team there will power to give toughest fight to opponent.
God of Offside & great human being...
Greatest Indian captain... Far better than dhoni
V 13 Comments
165
Babe Ruth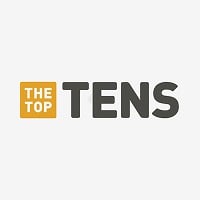 George Herman Ruth Jr., better known as Babe Ruth, was an American professional baseball player whose career in Major League Baseball spanned 22 seasons, from 1914 through 1935.
The best fat baseball player ever!
He was arguably the best baseball player ever, certainly the most famous. - Ajkloth
Really? The best fat baseball player? That's just mean
Bad ass player ever!
V 1 Comment
166
Mohammad Ali Jinnah
One of the best person, best lawyer, best politician, best freedom fighter, a really blessed person He is that even his opponents praise him..
He is the great leader all the time. He is the person who lead the Indian Muslims to freedom.
A great person who created a new country Pakistan on the face of this world.
i love him
V 20 Comments
167
Judith Sheindlin
She's my favourite judges from Hot Bench! I don't care how old she is, but she's still great, strong and beautiful woman! I am 13 year old girl, but I respect her and I still watch her show every day over 5 times! I wish I meet her one day, because I want my wish come true and I want really meet her and talk with her and become a great friends with her! When I die first I want to meet her first, second for my birthday I will get some T-shirts with her! I am the biggest fan of her, I always liked her with her short/medium brown/blonde hair! She's the smartest person and the most richest women in the world! I have a image on my dekstop with her! I wish she lives more and make more seasons and more episodes with her in her show Judge Judy! - AlexandraMoonDust
Yeah can't get nothing past her she should be a real judge and is one of the greats
168
Dhirubhai Ambani
ONE OF THE BUILDER INDIA AND DREAMER OF GREAT INDIA
Great Indian personality. He has increased the limitations in Indian business.
Dreamer of greater India
Mentor of Nations...
V 3 Comments
169
Sayajirao Gaekwad III
He is best personality in India.
Bapu ji is the greatest god on the earth. We wish him for long life.
The real socal lisum king!
170
Osman Ali
He likes FIFA 14 and he is the best playing it
171
Mark Zuckerberg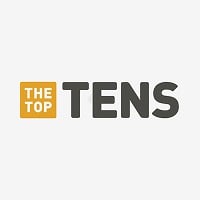 He is the person who has made world smaller.
Bringing old days and present world closer.
He is build the relationships of the world's... GREAT..
Ew, no... - olliv
V 2 Comments
172
Baji Rao I
Bajirao fought over 41 battles and is reputed to have never lost one
Best worries in peshva
The great maratha king...
Cheete ki chaal
Baaz ki nazar
Aur, Bajirao ki talwar par
Kabhi sandeh nahi karte.
Kabhi bhi maat de sakati hai.

Great Marathi warrior peshwa.

Extpanded Maratha kingdom all over India.

Invincible. Excellent Cavalary General.

Very brave. Who dedicated his life for the cause of Hindavi Swarajya.
Delhi ke takht par leherata hua Marathiyon kaa dhwaj.
V 5 Comments
173
Syed Hasan Nasrallah
Hasan bhai is a man of his word. Brave intelligent smart accurate religious.. stares right into the eyes of danger and always takes humane and just decisions. We should not always have pre-conceived notions about people but make a sincere effort to research about people or circumstances before we create their impression in our minds. What brother Hasan has done to bring peace and fight against oppression is the best example of a person who fulfill their obligations & responsibility not just for themselves but for humanity. I wish him luck peace safety & success. So proud of you & your team brother Hasan. Fee aman Allah (swt)
A great leader of the resistance against evil. An example of a courageous and honourable leader.
Salamulikum I am with u ya (Ali) A.S maddad kar
174
Raj Thackeray
Next Martha thakare
Raj Thakray is one of the greatest leaders of Maharashtra. He formed the Nav Norman Sena party in India
Jay mnse
175
Mike Patton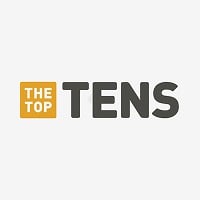 Michael Allan "Mike" Patton is an American singer-songwriter, multi-instrumentalist, film composer, producer, and actor, best known as the lead singer of the alternative metal band Faith No More.
176
Christopher Columbus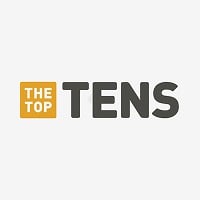 Christopher Columbus was an Italian explorer, navigator, colonizer and citizen of the Republic of Genoa.
Why? The only good thing he did was discover the Americas. The other things was he started the slave trade that resulted in centuries of blacks trying to gain freedom and civil rights and helped eradicating Native Americans with disease and extermination of the people. He gets his own holiday for it to! It's like giving the Columbine shooters a holiday for being the most recognized school shootings in the world - SirSkeletorThe3rd
177
Vlad the Impaler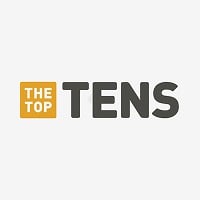 Vlad III (Known as "Vlad the Impaler" or "Vlad Dracula", born 1431) was the ruler of Wallachia a total of three times before his death in 1476/7. He is most famous for his reputation as a dictator and his gruesome torture methods and executions, in which he has served as an inspiration for Count Dracula ...read more.
Can I have some blood?
He impaled many of the Ottomans and just did what he thought God wanted him to do - SirSkeletorThe3rd
Impale for all? Yes?
We need him back - IvaAstra
V 2 Comments
178
John the Baptist
Ughh, that's one of the people who promoted education.
At least I have founder day
179
Rahul Dravid
The most ideal cricketer in the world. He is so called "THE WALL" by every1 because of his defensive game. he is a perfect cricketer in all the formats. his total runs could be less than sachin but he was more consistent and reliable than sachin tendulkar and his role in a team as a captain and coach is also more good than all players.
He led the most inexperienced ipl team into champions league final. Therefore he actually is the best cricket player in all sense India has ever produced.
Man who always stood tall under pressure
Commitment, Consistency, Class
Hi is the gantenna, a legend Indian wall
V 3 Comments
180
Tank Man from Tiananmen
RIP you brave soul. A true hero standing up to the Chinese government at its darkest moment.
PSearch List
Recommended Lists
Related Lists

Most Influential People of All Time

Most Important People of All Time
Greatest Types of People of All Time

Most Awesome People of All-time
List Stats
149,000 votes
1,244 listings
9 years, 324 days old

Top Remixes (1295)

1. Buddha
2. B. R. Ambedkar
3. Jesus Christ
akkchintala

1. B. R. Ambedkar
2. Buddha
3. Thomas Edison
deven

1. Nirmala Srivastava
2. Mahatma Gandhi
3. Muhammad
anu0913
View All 1295
Posts
Error Reporting
See a factual error in these listings? Report it
here
.