Greatest Percussionist Of All Time
anetnut
The Top Ten
1
Tim Curle
Tim Curle is so full of talent. While playing with Josh Groban, you will find yourself watching him perform as much as you watch Josh. He is a master of his craft. Let us hope that Josh knows that Tim is about the best asset he has ever added to his band and to make sure he doesn't lose him to another artist.
Tim is the greatest. What a nice guy and great to watch. He has to know how to play so many things! He was a real asset on Josh Groban's last tour. - anetnut
OODLES of talent and such a really friendly, fun guy - an integral part of Josh Groban's concerts - DON'T EVER LEAVE TIM! - jancuk
#Respect
V 1 Comment
2
Ray Fean
Ray continues to show his versatility as a crack percussionist with Celtic Woman. In addition to conventional drums, Ray excels on the Bodhran and such diverse percussion instruments as spoons! He puts on a marvelous show!
Ray Fean is the fantastic percussionist from the Irish group Celtic Woman. He has fans across the globe. If you've ever seen him in action, you know why he is nominated here!
Touring with Celtic Woman @ 10 months each year since 2005, Ray must be the hardest working percussionist on the planet! Modest and great with fans, he deserves it!
Ray is as much responsible for the success of Celtic Woman as the beautiful and talented girls. His energy brings out the best in them.
V 8 Comments
3
Neil Peart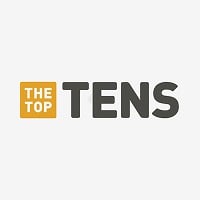 Neil Ellwood Peart (born September 12, 1952 in Hamilton, Canada) is a Canadian-American musician and author, best known as the drummer and primary lyricist for the rock band Rush. Peart has received numerous awards for his musical performances.
Neil Peart isn't just a drummer for a rock band, he's an incredible percussianist - perhaps the best that ever was. Even if you don't like the music try and listen to all of the sounds he creates in a given song such as Xanadu or listen to a solo such as Rythm Method.
Neil Peart is without a doubt the greatest drummer of all times and probably the greatest percussionist of all time as well. From the xylophone to cow bells he makes music with anything his drumsticks strike. He is the Professor of percussion.
So many examples of his amazing work. Can't believe he can do all that at once with only two hands and two feet. And he obviously does it for the fun, and the love of it; not for the celebrity.
There is no question Neil Peart is the best percussionist. Striving through health issues and disorders never getting him down.
V 4 Comments
4
Ray Cooper
Ray is amazing. Is there a percussion instrument he can't play? The guy is a ball of energy which makes watching him play live, especially with Elton, a great experience. He's also played with all of the top musicians/acts over the decades which is testament to his great skills.
Ray is not only the best...but also performs for the best! Most instances...steals the show! His energy is contagious!
At 72, he has the energy of a twenty year old and the talent beyond anyone I have ever seen. Number one in my opinion.
Just watch and listen
V 4 Comments
5
Evelyn Glennie
She is full of musicality and is truly special. The is one of the best solo percussionist of all time.
See YouTube "how to listen with your whole body" Evelyn Glennie
I think its amazing how someone that can hear can't really hear the beauty of music
Best percussionist of all time
V 2 Comments
6
Sivamani
He is the best ever percussionist from India, we love him so much!
He is the best ever in the world he skills kill's everyone's mind
The best I suppose in solos
Living legend
V 4 Comments
7
Joey Jordison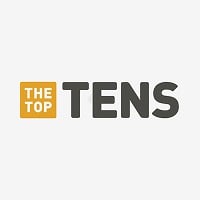 Joey Jordison, is an American musician, songwriter, and record producer, best known for his work as the former drummer and co-songwriter for the heavy metal band Slipknot as well as guitarist in the Horror-punk band Murderdolls. He is the co-founder and drummer for the Blackened Death Metal band Sinsaenum ...read more.
He is one of the reasons Slipknot ROCKS SO HARD!
If he is the greatest drummer how come he's not the best percussionist
Don't forget about chris and clown from slipknot. they are both very good at percussio. And phil collins!
HE IS SUCH A GREAT DRUMMER!
8 Dave Holland
9
Sheila E.
By far should be in the Top 10. Stamina and perfection equals power!
10
Shawn Crahan
Shawn, Joey and Chris rocks!
Maggot 4 life (Sic)!
The Contenders
11 Brad Dutz
12 Javier M. Barrios
13 Courtney Audain
14 Robin DiMaggio
15
Chris Fehn
CHRIS AND SHAWN GODS!
17 Ian Dogole
18
Veshesh the Percussionist
Veshesh The Percussionist check him out.. He is a maestro.. Brilliant...W. veshesh. Com
He is just super amazing
Amazing musician... I love him
A rockstar in true sense
V 1 Comment
19
John Henry Bonham
Any modern drummer can produce a heavy sound with a double-bass drumset and amplify their sound with complex equipment, but one man and one man only reached the apex of drumming ability, working with a single-bass drum and nonetheless inventing the technique of a triple-bass drum beat. Not only was Bonham an excellent drummer, he was also an excellent teacher and father to his son Jason, who was able to fill his shoes at the 2007 Led Zeppelin reunion concert. That alone is evidence of the powerful force that was John Henry Bonham.
What the hell is wrong with you people. No one deserves to stand in the shadow of Bonham. There are great drummers out there, but Bonham is the sole creator of modern percussion. This is not a point of discussion, it is a conclusion of history.
Led Zeppelin. Moby Dick. How, how, how is the mighty John "Bonzo" Bonham NOT on this list? Consistently powerful and resoundingly present, Bonzo deserves the top seed of any drum ranking.
20
Buddy Rich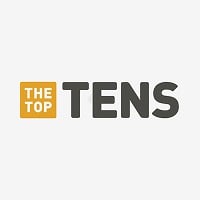 Bernard "Buddy" Rich was an American jazz drummer and bandleader. Widely considered one of the most influential drummers of all time and known for his virtuoso technique, power, and speed, Rich was billed as "the world's greatest drummer" during his career.
They all learnt from him!
Simply the best!
21 Jamie Muir
22 Ralph MacDonald
23
Will Champion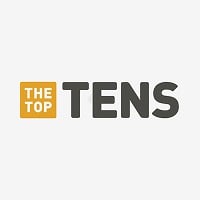 William "Will" Champion is an English musician and multi-instrumentalist, best known as the drummer and backing vocalist of the alternative rock band Coldplay.
24
Roger Taylor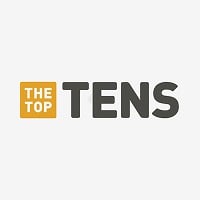 Roger Meddows Taylor is an English musician , multi-instrumentalist, singer, and songwriter born on July 26th,1960 in Kings Lynn, Norfolk. He was the drummer of the band Queen and wrote few of many hits such as "Under Pressure", "A Kind Of Magic" and "Radio Ga Ga". Despite being well known in Queen ...read more.
25 King Errisson
26 Naná Vasconcelos
27
Keith Moon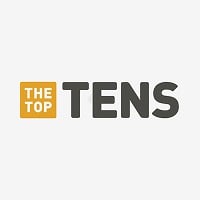 Keith John Moon was an English drummer for the rock band the Who. He was noted for his unique style and his eccentric, often self-destructive behaviour. His drumming continues to be praised by critics and musicians.
28
Raymond Simmons
Raymond Simmons should have percussionist notoriety. Listen TO "Can't Get Rid Of This Feeling", "One For The Money" Hot Percussion Licks to name a few tunes.
29
Yoshiki
Drummer of legendary band X Japan.
30 Ronnie Vannucci, Jr.
31 Bill Summers
32 Giovanni Hidalgo
33
Ringo Starr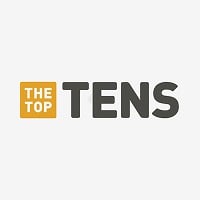 Richard Starkey known professionally as Ringo Starr, is an English musician, singer, songwriter and actor who gained worldwide fame as the drummer for the Beatles.
He is awesome
34 Roy C. Knapp
35 Luis Jardim
36 Greg Welts
37
Johnny Conga
Has worked with them all from Carlos Santana to Eddie Palmieri to Sergio Mendes to Gloria Gaynor and many others. Known for his 'versatility' Johnny has been performing on the conga drums for 50 years and counting.
38
Joe Lala
Popular and widely know, Joe Lala.
39
Casey Cooper
The best I suppose
40 José Chepito Áreas
41 Frank Ricotti
42
Andrew Thomson
Great marimba player and composer
43 Laudir de Oliveira
44
Alex Auna
Not having him on this list is a sin.
45 Carl Palmer
BAdd New Item
List Stats
1,000 votes
45 listings
10 years, 192 days old

Error Reporting
See a factual error in these listings? Report it
here
.