Greatest Philadelphia Phillies Players
1
Mike Schmidt
Oh come on this guy has more home runs then mickey mantle!
He's the reason I grew to love the game.
Greatest All Time Phillies Player
Over 500 career HR's and a ton of gold gloves at third base. Carlton is 2nd best in my opinion then Robin Roberts 3rd.
2
Steve Carlton
Great guys on this list but I have to say Steve is the best on here

Greatest Left Handed Phillies Pitcher
3
Chase Utley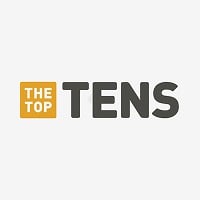 Chase Cameron Utley is an American former professional baseball second baseman who played in Major League Baseball.
Plays defense and offense. Will never forget his 5 homeruns in the 2009 world series against the Yankees.
Chase has plenty of years left
He's had some injurie problems as of late, really a shame. Him and schmidt probably the best all-around players in Phillies history.
4
Robin Roberts
My dad said that if Robin Roberts played for the Yankees he would have been the greatest pitcher of all-time. He played on some poor Philly teams that didn't score too many runs for him. He still managed to have over 286 wins during his career. He is ranked #22 in the Hall of Fame ahead of Tommy Glavine, Nolan Ryan, and Roy Halladay.
Greatest Right Handed Phillies Pitcher
5
Richie Ashburn
My favorite Phillies as a young boy. Copied my game after him. Great base runner, solid hitter for average, and played with a chip on his shoulder. I was heartbroken when he was traded to Cubs
6
Dick Allen
His Career 156 OPS+ is the most telling statistic on why Dick Allen should be in the Hall of Fame. He is tied for 21st ALL TIME with Willie Mays in Career OPS+. He is ahead of NUMEROUS Hall of Famers including his peers such as, Bench, Clemente, Stargell, McCovey, Cepada, Tony Perez, Ernie Banks and Billy Williams..
Yes, the NUMBER 15 should be retired. It will make a twofold statement. One, finally the City of Philadelphia and their baseball fans have made a 180 degree turn and applaud his efforts since he wasn't really a fan favorite in the 1960's when Philadelphia was one of the most racist city's in the country. Two, it will show the Hall of Fame that they Phillies think so much of Dick Allen that they backed off of tradition and retired his number even though he is not in the Hall of Fame.
Greatest Player Not In the Hall Of Fame as termed by many experts
Dick Allen's number 15 should be retired.
Greatest long ball hitter to play for phillies
7 Ryan Howard
8
Roy Halladay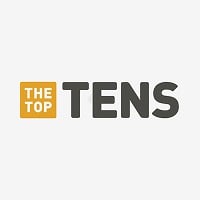 Harry Leroy Halladay III, often nicknamed "Doc", was an American professional baseball player who pitched in Major League Baseball for the Toronto Blue Jays and Philadelphia Phillies between 1998 and 2013. His nickname, coined by Toronto Blue Jays announcer Tom Cheek, was a reference to Wild West gunslinger ...read more.
I was always confident when he was on the mound
Roy Halliday is better then 8th
9
Jimmy Rollins
Has more hits than Schmidt
10
Pat Burrell
Pat Burrell struck out way to many times to be on here. All the time the bases had runners and he had a chance to score for the phillies he struck out. He was almost a automatic out. He was a embarrassment
The Contenders
11 Jim Bunning
12
Ed Delahanty
Batted.400 3 times.346 lifetime ba 186 triples
13 Grover Cleveland Alexander
14
Pete Rose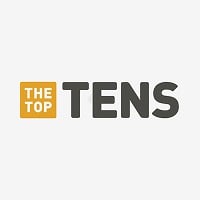 Rise is ahead of the illegal immigrant Manny Trillo
A good Philly team became a great Philly team when Rose was signed.
Opinions on talent not bigoted pinheaded ones. What a dick!
15 Del Ennis
16
Larry Bowa
Great fielder.
17
Cliff Lee
Pat Burrell shouldn't be on the top 400 phillies list. He never came through and struck out more then Ryan Howard! Burrell was terrible
Ok you are talking about pat burrell, this is the comments for cliff lee
18 Darren Daulton
19 Shane Victorino
20 Manny Trillo
21 Greg Luzinski
22
Chuck Klein
How is this guy not on the list already?

There is clearly a generational bias here because if Klein had played in today's era and put up the numbers he did he would probably be ranked in the top 7. I think this is a pretty solid list, but the non-inclusion of Klein is sad. Early in his career, he was a CONSISTENT 35 HR, 120 RBI (5 consecutive seasons of 120+ RBI), and batted AT LEAST.337 in his first six seasons.

It was hard to pick a best season because he was so consistent early on, but I'm going to cite his 1932 numbers:.348 average, 38 HRs, 137 RBIs (Your move Chase Utley),.404 OBP, and a jaw-dropping.646 SLG. It is a crime not to have this guy AT LEAST in the top 10, he clearly deserves to be there.

Yes, he played in an offensive era. Yes, he played in a hitters friendly ballpark (Shibe Park). However, his WAR, which accounts for all such factors, in 1932 was 6.6 (His career high came a year later: 7.5!). To put that in perspective, Ryan Howard's WAR in 2006 ...more
23
John Kruk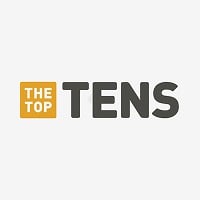 24 Jim Thome
25
Curt Schilling
He didn't get along with some teammates but he was a awesome pitcher in 1993 especially
The bloody sock is what he is most famous for I think. great pitcher though
26
Cole Hamels
The Ace that helped get us the 08 World Series
27 Lenny Dykstra
28
Jose Bautista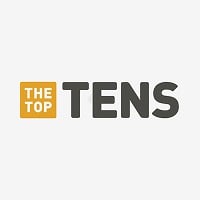 José Antonio Bautista Santos is a Dominican professional baseball right fielder and third baseman for the Philadelphia Phillies of Major League Baseball.
He's ok
29 Sherry Magee
BAdd New Item