Greatest Pure Punk Bands
A list of the greatest punk bands of all time. By greatest, I mean the GREATEST, not the most popular. This list is of quality of records, not quantity of record sold.

Rules of List:
1. No emo (My Chemical Romance, The Used, Fall Out Boy, etc)
2. No screamo (Story Of The Year, Senses Fail, Hawthorne Heights, etc)
3. No pop punk (Green Day, Blink-182, Sum 41, Simple Plan, etc)


The Top Ten
1
Sex Pistols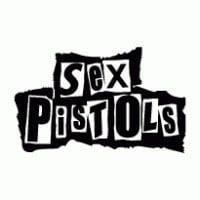 The Sex Pistols were an English punk rock band formed in London in 1975. Although they initially lasted just two and a half years and produced only four singles and one studio album, Never Mind the Bollocks, Here's the Sex Pistols, they are considered one of the most influential acts in the history ...read more.
Great punk! Controversial too which punk was meant to be!
Only true pure punk band. Best band ever...
THE punk band. Gnarly, snarling, yet intelligent and so full of power. Screw pop punk, sex pistols, Ramones, and dead kennedys are the real deal punk.
good "ENGLISH" punk band. one of the earliest also
2 The Screamers
3
The Stooges

The Stooges, also known as Iggy and the Stooges, are an American proto-punk band from Ann Arbor, Michigan, first active from 1967 to 1974, and later reformed in 2003. Although they sold few records in their original incarnation, and often performed for indifferent or hostile audiences, the Stooges are ...read more.
4
Ramones

The Ramones were an American punk rock band that formed in the New York City neighborhood of Forest Hills, Queens, in 1974. They are often cited as the first band to define the punk rock sound.
So happy the Ramones are at the top. They're my favourite band. They started punk. If it wasn't for them, a lot of bands would be much different.
they influenced most who came after them: for example Green Day, but also many others pure punk-rockers!
Searching this list for so many years. Anyway, they should be on top. Though they didn't use cuss words that much, but they had meaningful songs. Plus their instrumental are far better than Sex Pistols. - zxm
Ramones and Sex Pistols are everything to punk. Without them there is no punk. Proto punk bands kinda have the sound but are missing important elements the both Ramones and Pistols exemplify.
5
Bad Brains

Bad Brains is an American hardcore punk band formed in Washington, D.C., in 1977. They are widely regarded as among the pioneers of hardcore punk, though the band's members have objected to this term to describe their music.
6
MC5

MC5 was an American rock band from Lincoln Park, Michigan, formed in 1964. The original band line-up consisted of vocalist Rob Tyner, guitarists Wayne Kramer and Fred "Sonic" Smith, bassist Michael Davis, and drummer Dennis Thompson.
7 The New York Dolls
8
Black Flag

Black Flag was an American punk rock band formed in 1976 in Hermosa Beach, California. Initially called Panic, the band was established by Greg Ginn, the guitarist, primary songwriter, and sole continuous member through multiple personnel changes in the band. They are widely considered to be one of ...read more.
Can somebody please get rid of those green day posers of this list
Saw these guys back in the day. This, my friends, is punk!
9
Dead Kennedys

Dead Kennedys are an American hardcore punk band formed in San Francisco, California in 1978. The band was one of the first American hardcore bands to make a significant impact in the United Kingdom.
they are THE greatest punk band ever frankenchrist and fresh fruit for rotting vegetables are two of the greatest punk albums ever made
Pure west coast punk, easy top ten
They embodied punk.
DKs are number one, with a bullet!
10
The Clash

The Clash were an English punk rock band that formed in 1976 as part of the original wave of British punk.
That's awful, green day semm to haunt every single punk list (well, except "british punk bands from the 70s and 80s"). The Clash, The Ramones, The Sex Pistols, Dead Kennedys and so on are "real" punk, but green day? No way!
The Clash is the real thing! I agree with everyone else who wants Green Day (and other punk/poser bands) off these punk lists.
The best punk band. Influenced the punk movement and brought a variety of sounds. Should have hung it up post Mick Jone's. Rip Joe Strummer
Love
The Contenders
11
Bad Religion

Bad Religion is an American punk rock band that formed in Los Angeles, California in 1979. The band makes extensive use of soaring three-part vocal harmonies, guitar solos and lyrics that often contain religious and political commentary.
This is just a punk rock band playing for the people who can tell something's wrong.
The best punk rock band ever, with no discussion.
Uh, where is Pennywise - Hun20ter
12
Devo

Devo is an American rock band from Akron, Ohio formed in 1973. Their classic lineup consisted of two sets of brothers, the Mothersbaughs and the Casales, along with Alan Myers. The band had a No. 14 Billboard chart hit in 1980 with the single "Whip It", the song that gave the band mainstream popularity. ...read more.
The pioneers who got scalped.
13
Green Day

Green Day are an American pop punk, punk rock, and alternative rock band formed in East Bay, California in 1986. The members include Billie Joe Armstrong (vocals and guitar), Mike Dirnt (bass), Tré Cool (drums) and Jason White (guitar) . Green Day are associated with punk rock, pop punk and alternative ...read more.
I love these guys, but this list specifically said not 2 put these guys. Come on read the description!
They are not pure punk, they are not punk rock, they are a pop punk band ( they've made it into MTV! And that's not being punk for me! ).
Sorry children, but these guys are not worthy of any punk list.
Dummies... It's not pure punk, it's poser punk!
14
Rise Against

Rise Against is an American hardcore punk band from Chicago, Illinois, formed in 1999. The band's current line-up comprises vocalist/rhythm guitarist Tim McIlrath, lead guitarist Zach Blair, bassist Joe Principe and drummer Brandon Barnes. They are known for popularizing punk.
Deserves a way higher rating. Come on, bands like Green Day before rise against? That is a shame. At least no bad bands in the top three anyway. To rise against: In my opinion one of the best bands in the world, great hardcore songs in the early albums, then a little bit more focus on melody and variety and also some slower songs. Lyrics and tim's vocals are absolutely epic.
Sorry to say, I don't think rise against have a spot on this list. Rise Against is a mainstream rock band. They've take melodic hardcore to a whole new level of melodic to the point where the only thing remotely punk rock about then is the drum lines. - SmileyStudios
One of the best punk bands of all time!
Simply the best punk band!
15
Misfits

Misfits are an American Horror Punk band often recognized as the progenitors of the horror punk subgenre, blending punk rock and other musical influences with horror film themes and imagery.
Misfits- An epic band that known they didn't fit in but still produced amazing music in their musical era.
16
Minor Threat

Minor Threat was an American hardcore punk band, formed in 1980 in Washington, D.C. by vocalist Ian MacKaye and drummer Jeff Nelson.
The only band on this list (with Fugazi) who has never turned into a joke by reforming to play in front of dumb hipsters.
17
Fugazi

Fugazi is an American punk rock band that formed in Washington, D.C. in 1987. The band consists of guitarists and vocalists Ian MacKaye and Guy Picciotto, bassist Joe Lally and drummer Brendan Canty.
18
NOFX

NOFX are an American punk rock band from Los Angeles, California. The band was formed in 1983 by vocalist/bassist Fat Mike and guitarist Eric Melvin. Drummer Erik Sandin joined NOFX shortly after.
19
Anti-Flag

Anti-Flag is an American punk rock band from Pittsburgh, Pennsylvania, United States. The band is well known for politically charged lyrics and activism, focusing on anti-war activism, anti-imperialism, class struggle, human rights, and various sociopolitical sentiments.
20
The Offspring

The Offspring is an American punk rock band from Huntington Beach, California, formed in 1984. Formed under the name Manic Subsidal, the band consists of lead vocalist and rhythm guitarist Dexter Holland, bassist Greg K., lead guitarist Kevin "Noodles" Wasserman and drummer Pete Parada.
21
Stiff Little Fingers
The Best Punk band to come out of Northern Ireland and are still going strong
22 Guttermouth
23
Blink-182

Blink-182 are a Pop Punk band formed in 1992. Original lineup were Mark Hoppus (Bass Guitar, Vocals) ...read more.
FALLS FOUL OF THE RULES OF THE LIST!
24
The Adverts
Great lyrics with rather good instrument playing seeing as though some of the band were originally very poor at their instruments! I am pretty sure they won't get to number 1 but still definitely worth a mention!
T.V. smith is pure PUNK!
25 Descendants
PSearch List