Greatest Recording Studios of All Time
The Top Ten
1
Abbey Road Studios - London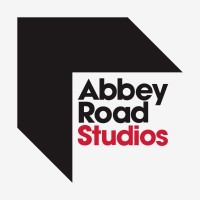 The place where the Beatles record in studio #2. what eles needs to be said!
Pink Floyd, the Beatles and more, the bands that did record there were awesome! GO ABBEY ROAD
2
Trident Studios - London

3
Capitol Studios - Los Angeles

My former roomy is a studio drummer and I had a chance to visit the studio for a session he had, and although Capitol is the only top studio I visited, as a mechanical Engineer, those guys were very impressive. The finish product, amazing! 2 thumbs up!
The centre of the establishment in audio recording
so many great artists have used this studio
4
Olympic Studios - London

5
Criteria Studios - Miami

Oh yes, the great Tom Dowd was phenomenal.
6
Atlantic Studios - New York

Tom Dowd original brain child, enough said!
7
Cherokee Studios - Los Angeles

I helped them build their studio out of a barn in Chatsworth. I was good friend of their father Dave. I printed their first chart for the board and was their business cards. At a later date they allowed me to bring young kids from Children's Hospital and Ronald McDonald Inn to watch Rick Nelson and many others. This was something the the kids who all have passed away. I wonder what happened to Tommy at the ranch in C
Best sounding Console ever was the "A-Range" in studio 1 @ Cherokee Studios Hollywood! Note... Also the ugliest console ever... But it had a great sonic personality!
8
Motown Hitsville U.S.A. Studios - Detroit

Like this is where good music was born I mean many great artists recorded here
I think motown was the best because #1 studio, abbey road and the Beatles, got a lot it's musical inspiration from so-called soul music
9
Music Land Studios - Munich, Germany

Led Zeppelin, Deep Purple and Queen all recorded in this basement studio underneath this building people used to commit suicide off the top of.
10
Sun Studios - Memphis

Umm. Elvis. Need I say more?
The Contenders
11
Compass Point Studios - Nassau

Only studio in the world that came with there own genius. Or four, to be precise. Alex Sadkin, Chris Blackwell, Sly Dunbar & Robbie Shakespeare.
12 The Record Plant - New York
13 The Record Plant - Los Angeles
14
Gold Star Studios - Los Angeles
The West Coast sound of the sixties! From Phil Spector to Herb Alpert to Sonny and Cher, they all happened there.
15 Metalworks - Toronto
16
Electric Lady Studios - New York
The heart and soul of a creative genius likely still exists in this one top, state-of-the-art studio that now nearly 50 years later and well beside all of his great music, and all the many people who loved him--still remains to this day to remind us of the master musician that he was. Yes, Jimi Hendrix was well ahead of his time and supposedly poured his heart and soul into the creation of Electric Ladyland, or Electric Lady Studios as it is exists today. God Bless the lovely memory of this most highly creative soul to ever grace the planet!
why isn't this in the top ten?
17
Sunset Sound Recorders - Los Angeles
Unbelievable...some annoying people there working...yet epic studio that must be protected
18
Muscle Shoals Sound Studios - Muscle Shoals, Ala.
Swamped stones
19 Stax Studios - Memphis
20
Le Studio - Morin Heights, Qc.
« Le Studio » in Morin Heights, north of Montreal, with the God of sound engineering André Perry : a really nice and inspirational place for many top bands who recorded their albums up there (David Bowie, RUSH, the Police, etc., Pilot even named one of their albums "Morin Heights" in the 70's)
Rush...7 albums ...full stop
21 Caribou Ranch - Nederland, Colorado
22 Mountain Studios - Montreux, Ch.
23 Chess Studios - Chicago
24 Media Sound Studios - New York
25 Wally Heider Studios - Los Angeles
PSearch List