Greatest Rock Bands of the '70s
isoldmysoulforrocknroll
The Contenders: Page 4
61
The Grateful Dead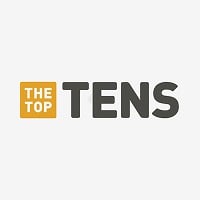 The Grateful Dead was an American rock band formed in 1965 in Palo Alto, California. Ranging from quintet to septet, the band is known for its unique and eclectic style, which fused elements of country, folk, bluegrass, blues, reggae, rock, improvisational jazz, psychedelia, space rock, for live performances ...read more.
Every band you have listed above the Grateful Dead is B.S. I toured with the GFD 5 tours, the biggest money grossing band of all time, and not of studio produced albums, off ticket Sales alone, and the fact they toured year round from the late 1960's to summer tour of 1995, you are way,way off having the Grateful Dead ranked this low, they proved they were the number one band of all time by playing thousands of shows every night for 4 decades, I would re-evaluate the rank of this band to the number one spot, obviously whoever has them ranked this low knows nothing about the Grateful Dead, or they would be sitting at the top spot, and looking at the bands you have ranked ahead of them on this ranking list is a complete joke. Learn about the band then you will see why they should be sitting at the top spot, if you are going to rank bands, at least rank them correctly! I find your rank of them insulting and obviously your rank of them proves this sites lack of knowledge of the band! It ...more
I realize the dead isn't for everyone, but for those of us that get it, jerry garcia guitar playing, with the dead or the jgb just satisfies my soul
Pity they didn't do anything else that approached Anthem of the Sun.
If you were a teenager in the 60's and in your 20's in the 70's you heard some of the best Rock and Soul music of all time.This group should probably be ranked somewhere near 90-100. They just never matched the quality music of all the good & great groups of that era.I guarantee that 90% of the people that like them are 40 yrs. old and younger they weren't there so they have nothing to compare them to except the junk they call Rock now.
V 2 Comments
62
UFO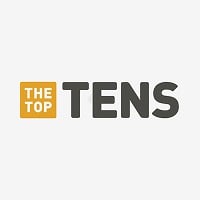 UFO are an English rock band that was formed in 1969. They became a transitional group between early hard rock and heavy metal and the new wave of British heavy metal.
Agree UFO and Thin Lizzy are awesome but Thin Lizzy are from Ireland. - Metal_Treasure
Force It is one of the best albums ever!
Rock bottom do I need to sat anymore!
Rock Bottom!
V 1 Comment
63
Chicago
One of the best selling groups of ALL TIME! They were so much more musically talented than the majority of bands higher up on this list; they incorporated jazz into all of their songs. They had great vocals too. Top ten material.
Great first album - then down hill from thereon.
They are the most underrated band ever!
1st and 2nd albums.
V 3 Comments
64
Moody Blues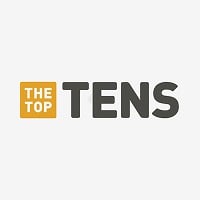 The Moody Blues are an English rock band. They first came to prominence playing rhythm and blues music, but their second album, Days of Future Passed, which was released in 1967, was a fusion of rock with classical music and established them as pioneers in the development of art rock and progressive ...read more.
Classical music inspired rock before anyone else The first concept album, adding poetry to their songs before the doors, innovative and inspiring underrated genius
Fantabulous band of serious musicians. Not always good but when they tried they were one of the best bands. Many top songs and Melancholy Man, a B side to a top hit, was featured in a recent movie cause it's so good. Loved it when I bought the single as a young boy, and still do, as with all MB. No right to be at 66, at least in top 15.
Sit back have a beer or a bone and enjoy the greatness of the moody blues
Wildest dreams... a top 100 song
V 5 Comments
65
Styx
Styx has some very HARD roots in Rock and Roll. Just take a quick listen to Styx I, II and Serpent Rising will prove it. It was carried thru into Equinox and Crystal Ball but DD's relenting and unwavering influence turned the bands direction toward pop and more mellow "top 40" stuff which is were the "underrated" title began. The Grand Illusion/Pieces of Eight Tour has done a lot to show the band in its best light as they continue to pack venues all over the states and around the world! ROCK ON STYX!
Styx along with Supertramp are both worthy of top 25 spots. Look at the great albums they put out. Some of the bands ranked ahead are one or two hit wonders. I love Def Leppard but they weren't big until the 80s.
Wow, some of you must have lived in a different 70's or perhaps you were not growing up in the 70's. Styx was and is a "top 10" 70's rock band by all means. Too many albums that were all time best!
They're so underrated. - hype
V 6 Comments
66
Bee Gees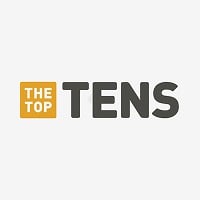 The Bee Gees were a pop music group formed in 1958. Their line-up consisted of brothers Barry, Robin and Maurice Gibb.
Incredible songwriters and arrangers! Too often associated with disco, they wrote so many other songs and for other artists. Even their disco is great to listen to.
How are the Bee Gees not #1? They are the best band eve!
Best group ever
Very talented family and could write top songs in about 5 mins, which wasn't easy in the 70's because you had to be good, and the competition was fierce
67
Def Leppard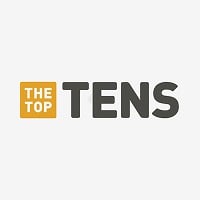 Def Leppard are an English rock band formed in 1977 in Sheffield as part of the new wave of British heavy metal movement.
They weren't in the 70s. One of the best in the 80s for sure!
Favorite band of the 1980's, Hysteria was the theme music for many of my teenage adventures, still love definitely Lep and always will consider them true Monsters of Rock!
68
Triumph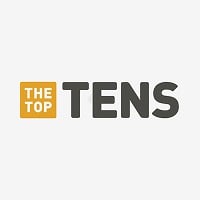 Triumph is a Canadian hard rock power trio that was popular in the late 1970s through the 1980s. Between the band's 16 albums and DVDs, Triumph has received 18 gold and 9 platinum awards in Canada and the United States.
Rik Emmitt -most under-rated guitarist and songwriter maybe ever
Oneof the nicest guys and groups in person. Very approachable and human. Did not think too much of themselves
69 The Damned
70
Bad Company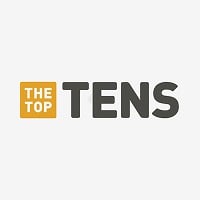 Bad Company at 60 They out sold almost everyone in the 70's, and probably had more hits then anyone on this list in the 70's, except maybe the stones
Hell ya paul rodgers best vocalist
Surprisingly they put out great albums
Good bikers music
V 1 Comment
71
Utopia
Kasim is everything!
72
America
Great band love their music
Most underrated band of this era
I'm not saying number 1 70's band, but defineatly needs to be on the list, songs like "horse with no name", sister golden hair, you can do magic, ventura highway
I LOVE THE BAND AMERICA!
73
The Beach Boys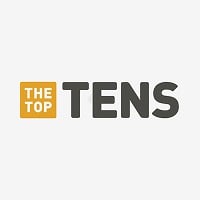 The Beach Boys are an American pop rock band formed in Hawthorne, California in 1961. The group's original lineup consisted of brothers Brian, Dennis, and Carl Wilson, their cousin Mike Love, and their friend Al Jardine.
Even The Beatles loved the Beach Boys Pet Sounds -- one of the most innovative writers and arrangers ever-Brian Wilson. Good Vibrations!
Amazing voice
60s no talent bums. There was a nice pop hit after the breakup, in 1970 or 71
74
Foghat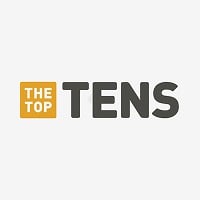 Foghat are an English rock band formed in London in 1971. The band is known for its prominent use of electric slide guitar in its music.
Fool for the city and slow ride, what more can you say
Had this tape and wore it out cruising back in the day.
If Foghat isn't rock, what is?
I just want to make love to you, live,wonderful, great, the best
75
Van der Graaf Generator
Awesome! Listen to the Pawn Hearts album.
76
The Doobie Brothers
How can a band that has China Grove, Listen to the Music, Takin' it to the Streets, Black Water and other classics not be found on this list! The Doobie Brothers belong!
True doobie brothers are great and for sure should be on this list super underrated I even saw them live a few nights ago believe it or not
Still on the road with sold out shows. Great musicians with fantastic song catalog. Go see them live...you will be surprised!
77
Toto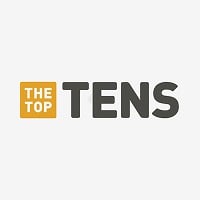 Toto is an American rock band formed in 1977 in Van Nuys in Los Angeles. The band's current lineup consists of Joseph Williams, David Paich, Steve Porcaro, Steve Lukather, plus touring members Leland Sklar and Shannon Forrest.
Rock... I doubt! The 70's even more...
They are the best musicians and the best group!
Excellent live band with brilliant musicians. Steve Lukather best guitarist in the world. Top 10 rock band on the planet.
78
Mahogany Rush
Classic psychedelic power trio who blow all others away - except for Hendrix and Sabbath.
V 2 Comments
79
Poco
Truly underrated band, often sharing members with the Eagles, Buffalo Springfield, Loggins and Messina, and Steely Dan, among others.
80
Nitty Gritty Dirt Band
One of the greatest voices of the 70's!
PSearch List
Recommended Lists
Related Lists

Best Rock and Metal Bands with More Than 1 Album with the Band's Name in the Title

Best Rock Bands of All Time

Best Japanese Rock Bands

Top 10 Best Modern Rock Bands

Best Punk Rock Bands
List Stats
4,000 votes
145 listings
6 years, 197 days old

Top Remixes (32)

1. Led Zeppelin
2. Queen
3. The Who

Evanmb36

1. KISS
2. Led Zeppelin
3. Pink Floyd

yamaha

1. Rainbow
2. Black Sabbath
3. Deep Purple

surgeonsanic
View All 32
Posts
Error Reporting
See a factual error in these listings? Report it
here
.