Bon Jovi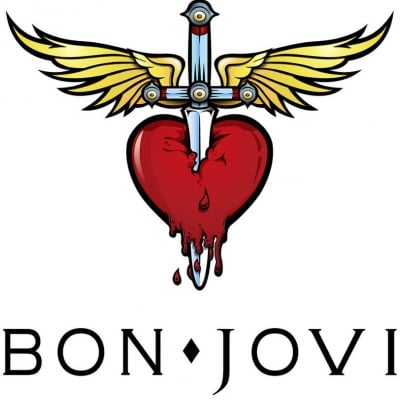 Found on deviantart.net
Info
Bon Jovi is a hard rock band formed in 1983, which had a streak of successful albums in the late 1980s. The band originally consisted of lead vocalist Jon Bon Jovi, guitarist Ritchie Sambora (left in 2013), bassist Alec John Such (left in 1994), keyboard David Bryan, and drummer Tico Torres. The band's ...
read more
.
Comments
Top
Popular
Newest
One of my favorite band,. Still strong though... After time..
Every part of this band were and still are phenomenal. This band wouldn't work without these members. Also they are the second highest grossing band.
Love this band! This is the best band ever from there over a 120 million sold albums to there amazing concerts and songs and personality s they r N.1
I'm actually more of a Survivor fan, but since they got 0% last time I checked, and out of the 80's titans Bon Jovi is one of my favorites, especially lately, so, I think that they should be the best.
I LOVE BON JOVI. I AM THEIR BIGGEST FAN. ANYONE CAN FIGHT ME ON THIS BUT I WILL WIN. I HAVE A FAN ACCOUNT ON INSTAGRAM AND 6341 PICTURES OF HIM ON MY CAMERA ROLL. ALSO I HAVE LIKE ALL BON JOVI STUFF IN MY ROOM AND NOW EVERYONE KNOWS WHO BON JOVI IS IN MY ENTIRE HIGHSCHOOL BECAUSE OF ME. SO YA. THERE ARE MANY MORE REASONS... - Maria_bonjovi
I liked some of the music just seemed the music started sounding the same to me anyways. But what do I know I give Love a Bad Name
Love all their songs old and new. Makes me thing of my old high school days and all the fun I had. No cares no worries.
I am currently 17 years old and I have been in love with Bon Jovi my ENTIRE life. I believe they are the best band of all time.
I love love love Bon Jovi! Who could go wrong with their hits like " You Give Love A Bad Name" and " Living' On A Prayer"?
I think Bon Jovi is the whole deal. Amazing band, amazing vocalist, amazing songs and lyrics, amazing live performances. Real rockstarts! I've loved them my whole life and I wish I was born earlier to have gone to their slippery when wet concert!
Best band now and then love them
Just love Bon Jovi but then again who doesn't I mean look at his hair back in the 80s
There are many great rock bands out there but Bon Jovi is my favorite! They must be #1 for me. They have written many amazing songs witch have real meaning and always talk to your soul. I love them♥
My favorite rock band next to guns n roses
Next to Guns N' Roses they're the best
Bon jovi shoulda quit after the 90s
From Hippysurvivor
Their music takes me to places in my mind that I have only dreamed about.
Jon bon jovi is sooo hot and the songs are amazing...they are the best 80s band
This band is actually the only rock band with a lot of love songs..
Did'nt believe it though - isoldmysoulforrocknroll
This band is has defined, continues to define and will most likely define for decades ro come, music that ROCKS, and is from a "pure place," as has been explained by frontman mastermind with a beautiful smile amd an Angel's face and voice, Jon Bon Jovi.
I love Guns n' roses, Aerosmith, Van Halen, Queen, The Police, Ac Dc and all the other great bands but this one is just my favourite one! Bon Jovi write beautiful songs and they touch people's hearts, but also know how to rock! I love them!
I love Bon Jovi with all my heart best album ever "Slippery When Wet".
The best band ever Icould go on hearin Bon Jovi for ever & not going to sleep
I was born in 2002 & I'm 13 years old. Today people don't know nothing about music they just judge.

The best radio station to hear Bon Jovi is Hair Nation ch 39 Sirus XM. Hip Pop & Rap SUCK!

ONLY for Bon Jovi FANS!