Brazil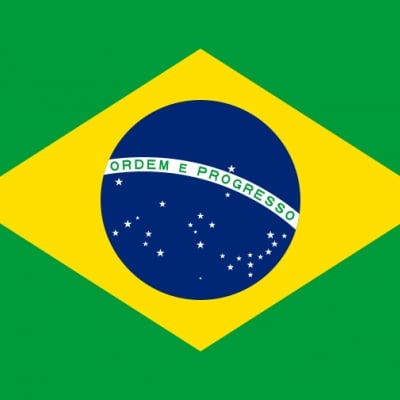 Found on wikimedia.org
Info
Brazil, officially the Federative Republic of Brazil, is the largest country in both South America and the Latin American region.
Comments
Top
Popular
Newest
Skill and participation are two different things. I generally do not like European soccer (except for Italy, France & Spain) because it is so robotic and boring. I much prefer latin style of soccer where ball control and unexpected plays are the norm. Brazil has produced the most soccer stars, and the best by far, Pele. It also has qualified to every single World Cup and many years it could have won the cup with its "B" Team, not to mention it has won 5 times. No other nation comes even close, although Italy is following Brazil's path. I don't count Argentina since its '78 cup was won under evident bribing and corruption of opposing teams, and who can forget the no-call handball of Maradona in the Mexico '86 final against Germany.
germany? are you high! Brazil has had the best player throughout history. Pele was the best player ever, ronaldinho, ronaldo, romario, zico, roberti carkis, robinho, ronaldo, kaka. come on the list goes on. Brazil has won the most world cups. Brazil has the most qualification and appearances on finals. there is no comparing brazil with any other country!
Brazil consistently produces talented players, their team is always a contender in the World Cup, and this year they get to play at home, aside from having a great coach and young talent that obviously is developing real chemistry together, as we saw when they took on Spain and beat them 3-0 awhile back.
I love you Brazil you are the best country in the world and by the way I'm from Sweden and even though you won Sweden millions of times but I love you you are the best and even thought we lost this FIFA world cup but who cares at least we are number 1 and we will stay number 1 no Germany no nothing
GO Brazil GO!
Brazil is just unmatchable. When they lose it's a surprise. When they lose badly, it's a rarity. Just use your head and do the math. Just use common sense. No other nation is as admired and loved when it comes to football. The last century of football is there to show and back up the the reason why Brazil is so great. To Brazilians, football is not just a sport, it's an art and a lifestyle. Only when one is exposed to it, one will truly understand the meaning of football in Brazil.
I consider Brazil to have the best players because of the style of play. Brazilian football is all about light feet, quick movements, and amazing skills. Truly represents "the beautiful game".
I'm German and I was in Brazil during the Olympics and it's stunning how good they are at soccer. Even the little guy who stayed in the same hotel I was could play it very well... It's just impressive how well they play it! Brazilian women are awesome as well. It's now on my top 5 favorite countries!
I have massive respect for their players. In Brazil, soccer is not a pastime, it is life. Literally. Brazilians will stop what they're doing just to watch soccer. Almost everyone there plays soccer as a hobby. They are without a doubt the most dedicated and the most decorated soccer country in the world. BRASIL!
Brazil, in my opinion Brazil is the best team in the world although FIFA says otherwise. People like Pele and Neymar both come from Brazil and there some of the best players in the world theirs just no beating Brazil.
By the way, Germany does have the most FIFA World Cup finals appearances, as well as highest medal count. Now due to Nazi Germany, Germany had trouble qualifying for earlier world cups, however they have qualified for every World Cup since 1954, and to help you feel a bit saltier, they've made it to every quarterfinal + since 1954 which is unheard of in any other nation. Sorry, but this entire list is crap for someone that has dedicated his life to this sport as both a fan and player. Go DFB!
This is THE FOOTBALL NATION 5 world cups, players like pele neymar ronaldo ronaldinho kaka cafu... never missed a world cup this is absolutely and without doubt the most successful in football.
Pele, Ronaldo, Rivaldo, Roberto, Ronaldhino, Kaka, Cafu, Dida, Rivelino, Adriano - preachinpreach
Why is this a thing because last time that I was looking up soccer stuff I found a lot better things to look up then this because this is just people saying what they want and that is good but also bad USA for life
they are the best country and they have the best soccer players such as kaka, ronaldinho, adriano, fabiano
Greatest style of play ever seen, greatest skillful players ever seen and still producing giant players
The best there is. No doubt. We just need to win the world cup in 14 in our home and we will make believers out of non believers. Brazil! All day everyday.
Brazil is the only nation to qualify to every world cup tournament. They are the only nation to win the title in Latin America, Europe, and Asia.
Not only is Brazil the best soccer nation but they also responsible for exporting the most player to foreign nations.
Brasil is the only country to qualify for the FIFA EVERY TIME and win it 5 times which is more than any other country in the world this is why they are greatest nation of soccer players.
Brazil is one of the best soccer teams in the world and they will always be my number1 soccer team with neymar, oscar and thiago in it
Brazil is definitely the most successful futbol nation in the world. 5 world cup titles and if you look back at some other world cups, they should have won more (1978 for example). Right now their going through a bad time but they have a new coach (Dunga) and have already started the process of rebuilding like Germany had to do when they lost 5-1 to England. Brazil will be back on top, it's just a matter of time
5 World Cup and 4 Confederations Cup, more than any other nation. How can they not be the best?
Brazil should be the best nation in soccer because they have the best individual players. Its just that they need a better coach and better passing and defense.
They won 5 world cups. Brazil has top players like kaka ronaldo ronaldinho neymar nilmar and many more
Brazil has had the best players so it's easy to see why they won so much back then and plus the had the best player in history Pele
Related Lists

Music Artists You'd Like to Perform at the 2014 Brazil World Cup Opening Ceremonies
Top Ten Best States of Brazil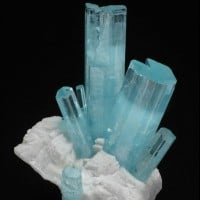 Top 10 Gemstones Found in Brazil

Top 10 Favourite Brazil Soccer Players of All Time