Greatest Soccer Rivalries
The fiercest and most exciting rivalries in all of soccer.

1 Barcelona vs. Real Madrid

I'm a real fan and I know every fixture in club football and this is the biggest rivalry. somewhere in betwwen 1960 to 1980 there has been deaths of real madrid and barcelona fans which relate to the el clasico (the name of the rivalry)


If you are alive you should know it is the biggest rivalry in world football, best players on earth, most watched game apart from champions league final and world cup final.

Ok Barcelona vs Real Madrid is probally the most known game around the world
BUT I prefer to watch Brazil vs Argentina Because There Latino Teams

Biggest sport's rivalry (yeah not just soccer) in the world. Period.

2 Celtic vs. Rangers

They hate each other so much that they adopt completely irrelevant political issues just to hate each other more. Scottish Referendum, Palestine v Israel, etc.

I am a Celtic fan and I live in Scotland. It's the most intense derby in the world!. Even when I was playing for Texas rush the whole team knew about the derby and what it stood for

Rangers vs Celtic from Scotland, the first ones known as protestants and Celtic fans as catholics makes this match unique not just in Glasgow but the whole world

Some 184 arrests at a reserve game. Gotta be the biggest rivalry ever

3 Manchester United vs. Liverpool

Man Utd
League Titles = 17
FA Cups = 11
Champions League = 3
TOTAL = 31

Liverpool
League Titles = 18
FA Cups = 7
Champions League = 5
TOTAL = 30 - plmilligan1968

Really? When was the last time they truly competed against each other? Celtic v rangers has it beat as a rivalry on every level, Boca v River craps all over it, christ Arsenal Man U is bigger now (or at least it was when arsenal won things a few years ago)

I think you'll find that's EIGHTEEN league titles for United, soon to be nineteen too ;) - ninapalmer

I am a person who couldn't give a hoot for soccer. I even know this. - Mikey101

4 Fenerbahce vs. Galatasaray

Any other rivalry has reason about why it is rivalry. For instance religion, politics or class difference. This is not about that, because as the day you were born you start to hate Fenerbahce to death. Its coming from your DNAs.

Fenerbahce vs Galatasaray, two football teams with great tradition and with great fans makes this match one of the best

By far the best rivalry/derby in the world of football. The games of May 12th, 2012 and March 8th, 2015 are examples of exciting games.

most intense fans in the world end of story

5 Liverpool vs. Everton

It's byfar the biggest rivalry why isn't it higher - Joeyp

6 AC Milan vs. Inter Milan

Not finding it the same due to serie decline but still the grand derby of Milan.

Italians are very sensitive when it comes to their soccer, ac and inter have always had bad politics. Italian soccer is the best though, gli azzurri! Viva italia! One of the greatest foot-balling nations in the world!

top

7 Boca Juniors vs. River Plate

i think this rivalrie should be first.

This is the biggest rivalry in football history. Period.

The best rivalry in the world.

The most rivalry soccer

8 Arsenal vs. Tottenham Hotspur

Why 8 in my opinion this should be second I men have you seen this rivalry!

Arsenal is better than Tottenham Hotspur predict 1 - 1 this Saturday!

This match is one of the most hotly contested games in the world. I have no idea why it's not higher. Frankly, only Fenerbahce-Galatasaray, AC-Inter, and River-Boca can top this rivalry

This should be number 4

9 United States vs. Mexico

Its more than just football for these two. They absolutely hate each other and there has to be like 5 fights that break out in the stands during a game. And how bout the urine bags and batteries they throw to the americans at the azteca. I've seen bloody americans come out of the azteca that's why there's rarely a usa shirt seen in the stands.

Is this really a rivalry? Its only known in the US and probably Mexico, I would put Brazil - Argentina

They have been rivals ever since America decided to mess with Mexico YEARS ago...

its not the best but it always changes some us is better sometimes mexico is - edhemsoccer

10 Manchester United vs. Manchester City

That's a WAR, not a rivalry.

This is a good rivalry

I think that Man U is better but Man City is really good to. This rivalrie is so big to me that one time Wayne Ronney scored in the last few minutes then when the game was over some guy got arrested for throwing a coin and hitting Chris Smalling in the eye and making him bleed for celebrating Man U's win!

egg
The Contenders
11
Bayern Munich vs. Borussia Dortmund
This is the biggest rivalry in the world, this should not be in number 16.
Seriously number 16? This is a HUGE rivalry one reason is because of the starting goalie for Bayern Munchin.
12
Germany vs. Poland
All throughout the history, the two countries have fought against each other in battles like Grunwald and so on. The rivalry also exists in football - a match like this is watched by the most viewers and is certainly most exciting!
Not even close. The Polish have challenged way too few times the spheres Germany competes for in international football. In puncto rivalries for Germany its gotta be: Holland, England, Italy (though the English one is more a perception of the Brits).
did anyone see the germany poland group stage game in the 2006 world cup?
13
Newcastle United vs. Sunderland
Most passionate game of football on the world
Newcastle can beat these if we are on bottom form Sunderland are crap
14
Chelsea vs. Arsenal
Who the best? Chelsea of course!
chelsea
15
Real Madrid vs. Barcelona
Both teams are not just good but the BEST. Its hard to decide between the two teams because both teams have international players that makes these two teams special.
16
Red Star Belgrade vs. Partisan Belgrade
this should be higher... redstar is a holder of the 1991 champions league and partizan were runners up, in the 1990's no body go beatzvezda and that era brought people to watch the games with partizan and the only reason why no one caresbout this rivalry is because nato bombed serbia and now people look at us like terrorist
One of the best derbies in football - UrkeDorcol
This is at least Top 3, amazing rivalry, and crazy fans
They actually kill each other
17
Australia vs. New Zealand
Other people will never understand
18
Real Madrid vs. Atletico Madrid
A social class rivalry at its best. Two CL finals, Two semi finals and a QF. The greatest city derby despite being one sided. Truth said, any team that shared the city with Real Madrid would be dwarfed by their history.
Should be higher.it was not as big before but from few years Atletico is really playing well.Two CL finals make it great rivalry
19
Germany vs. Holland
Birthed in blood and hate from WWII, this rivalry is now genetic, it's part of the national DNA of these two countries. Thankfully, as time, and those who lived the WWII occupation have passed, the hatred that fueled this rivalry has diminished into a more respectable, but no less potent antipathy, fueled by National honor and pride. This is one hornets nest that should not be touched, even with a feather. Just... Don't even look at it... You've been warned.
I love watching these fierce competetors play they hate each other and it is fun to watch
One of the fiercest international rivalry that has a rich history on the World biggest stage and lots of drama and hate (especially from the earlier Dutch sides, that nurtured a real hate for Germany due to the WWII occupation). WC Final '74, EC Semi-Final '88 in Hamburg (Butt-wiping with Thons Shirt), WC QFs '90 (Rijkaard spitting in Voellers Hair twice). Great Teams? Check! Great Players? Check! Great Stakes? Check? Great Rivalry!
20 AS Roma vs. Lazio Roma
21
Olympiakos vs. Panathinaikos
Eternal enemies, mother of all battles, the name tells the deal
This have to be first! Is the best of all matches with 174 dead people of both sides. Beat that mofos, this is Greek football. Green power! Good gauros is dead gauros!
22
Millwall vs. West Ham
Easily the most heated rivalry
23
Ajax vs. Feyenoord
In therms of hooligan fights, number 1, supporters always trow bombs, stones and stuff, it's the battle between the 2 biggest cities in the netherlands, and almost everyone in rotterdam hates amsterdam.. and so on, should be rated higher
No awaysupporters are allowed. I think that says enough..
24 Napoli vs. Juventus
25
England vs. Scotland
This is an incredible rivalry, should be higher.
26
Schalke vs. Borussia Dortmund
Big Bundesliga Rivalry,why not higher?
27
Brazil vs. Argentina
You must be kidding me this is not the top 1. Brazil is the soccer country, we breathe soccer, we hate Argentina as much as we love Brazil. This rank makes no sense.
The biggest rivalry EVER!
No. 26? IMPOSSIBLE.How can the biggest South American giant's rivalry can be in such a low rank.
28
Rangers vs. Celtic
Would be 1 in hatred, but rangers relegated.
29
Al Ahly vs. Zamalek
Huge crowds, death, violence and history. What more is there?
30
Benfica vs. Sporting
The best derbygame in Portugal. It's the game with more history and tradition, and every time this game happens the police forces have a lot of work to hold both supporters
Biggest match in Portugal between the two most historicall teams, both from the capital.
Kiddo a Benfica-Sporting it's a derby game, from the same city. Porto is different because it's from another city.
Besides that the first derby was in 1907, and since then there was 300 games. The first Benfica-Porco was in 1912, and since then there was 235 games.
Benfica v. Sporting it's the traditional game in Portugal, the poors against the rich, the working class against the rich class, it's a game that moves a lot more emotions than a Benfica-Porto... ok? Did you understand or do I have to say it in portuguese?
"The two most historical teams"?

My god, how can someone by so close minded, not so say stupid

Fc Porto is the biggest rival of Benfica. Benfica has better internal results but FC Porto is better in European results.

Sporting is the 3rd team in Portugal. 18 champion tittles against 27 of FC Porto.
31
Corinthians vs. Palmeiras
Corinthians wins 119
Palmeiras wins 121
Draws 105
32
Chivas vs. America
This is a big rivalry but it is poor vs rich. Chivas are rich too but their owner is to cheap and doesn't want to buy good players. They just keep Mexican players to sell them and make money. AmErIcA is the best team in Mexico.
The two most popular and hated teams in Mexico although Chivas is slightly more popular in Mexico and the U.S.A. Both have 11 championships and it isn't uncommon to see a fight on the field and the fans.
Best rivalry in history
Come on I pay tons if money to go to Mexico just to see that game and I don't regret watching get go Amèrica
33
Roma vs. lazio
ALthough they are not the best teams, this is a great and intense rivalry.
Hatred knows no bounds. The Hellenes of Lazio against the roman club of Mussolini. A real clash of culture but enhanced due to ac, inter and juve success
34
Persib Bandung vs. Persija Jakarta
Both supporter of Persib Bandung (Bobotoh Persib) and Persija Jakarta (Jakmania) are always get involved in a fight. It is the fiercest football derby in Indonesia
The jak anjing
35 Benfica vs. Porto
36
Club Brugge & Anderlecht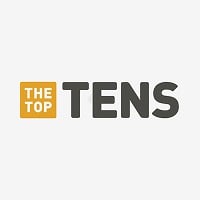 Club Brugge Koninklijke Voetbalvereniging, also referred to as just Club Brugge, is a football club based in Bruges in Belgium.
37 Brazil vs. France
38
Manchester United vs. Arsenal
This is the stupidest site ever. It had real and barca at second! What the hell? Also, it has Man you and man city at 21. Then, these smart Alec's decided to put Real Madrid and athletico at 40 something. If anything, this huge rivalry should be in the top tens. At least it's a bigger derby day than Ajax and feyenoord. Manchester and arsenal are 2 teams where you can't like both... you have to choose one. It brings out the bad blood and is an exciting day for everybody.
39
South Korea vs. Japan
When arguably the best two national teams in Asia go head-to-head, the game becomes as intense as any local club derby in Europe or South America in terms of the quality of the game and hatred between these two nations. Given their historical animosity, this is a rivalry that must be mentioned as one of the fiercest.
Although Japan together Korea host the 2002 World Cup, Japan is not cheating. While Korea seems to pay a referee in a game against Italy. - naufal15JC
Japan is better though
Nope South korea is better. Korea won Japan by 2-0 in London Olympics.
40 England vs. Argentina
41
Lokomotiv Plovdiv vs. Botev Plovdiv
Everyone from Bulgaria knows what I am talking about..
42
East Bengal vs. Mohun Bagan
Out more than 300 matches played till date, East Bengal is leading the race whereas Mohun Bagan is far ahead of their arch rivals in numbers of trophies. The East Bengal is once a part of Mohun Bagan before one of Mohunbagan official decided to form his own club. It is a fierce battle and the rivaly can be compared to Celtic and Rangers derby because both of them are of similar type.
This One Definitely.
Why the hell is it not higher...The fierce Kolkata Derby which attracts 100k fans at any match at condition...two communities of Bengali people based on the partition...the Bangals and the Ghotis absolutely hate each other...intense hooliganism...fire flares, fights and the specific tastes of fish just adds to the flavour of the rivalry...pride of Indian football!
43 India vs. Pakistan
44 Steaua Bucuresti vs. Dinamo Bucuresti
45 Sydney FC vs. Melbourne Victory
46 Manchester City vs. Tottenham
47
Nacional vs. Peñarol
Peñarol vs Nacional is the classic of Uruguay were football is more than sport in that small country with 2 World Cups
PEÑAROL VS NACIONAL was for many years(since 1988)the only derby in the world that confronted 6INTERCONTINENTAL CUPS (3 EACH ONE)and that kept this way till recent years(check it)... in Italy only MILAN ended the 20th century with 3, and REAL MADRID won the third in 2002.

Its also the most ancient rivalitty out of the UK, and EL CLASICO UruguayO it's the only to paralize and divide a hole country(50% each team)... so why talking about River-Boca? Only since recent years Real Madrid and Barcelona reached that level... its true that Italy's derbies accumulate also 6 world championships(but only because of Milan who has 4 in this days... Inter and Juve are still in 2
48
Dinamo Zagreb vs. Hajduk Split
Hadjuk Split vs Dinamo Zagreb is more than a football match for their fans
49
Portland Timbers vs. Seattle Sounders
Best American club football rivalry
Cascadia Cup Rivalry has made soccer in America fun in this Northwest Corner of the US
Proof that there is a good, if still budding, soccer culture in the U.S.
LA galaxy vs SEA sounders is a close if not even rivalry
50 Portsmouth vs. Southampton
PSearch List