10 Greatest Sopranos of All Time
cedricfollyman
In your opinion, who do you think are the ten greatest soprano's of all time?
The Contenders: Page 3
41
Amelita Galli-Curci
With regard to sheer technique, rare beauty of timbre, and particularly the art of natural singing, Galli-Curci is the greatest singer of her time and perhaps of all time.
42
Kathryn Grayson
She had an absolutely charming voice, and her performance was mesmerizing.
43
Teresa Stich-Randall
One of the purest voices out there, always spot on, and with ravishing interpretations. Listen to her versions of "An die Musik" Haendel's "In Praise of music" and Bach's "Jauchzet Gott"
V 1 Comment
44
Gundula Janowitz
Not saying she is the best, but she deserves to be on the list. When people think of sopranoes, she is one of the first who comes to mind. You will have all heard her. She is the one who sings in the film The Shawshank Redemption - with Edith Mathis.
V 3 Comments
45
Pretty Yende
Breathtakingly beautiful voice. Charm and beauty! And she's Proudly South African - Daleen Kruger
Absolutely talented.
46
Cristina Deutekom
She had a unique voice! That is why she was so special! Very huge voice! Topknots and very beautiful deep low A
Excellent coloratura soprano, known for her Queen of the night in Mozart's The Magic flute
47
Mirusia Louwerse
Louwerse was born in Brisbane, Australia. Louwerse became the youngest ever winner of the Dame Joan Sutherland Opera Award.
If angles existed, this is the way they would sound.
48
Julie Andrews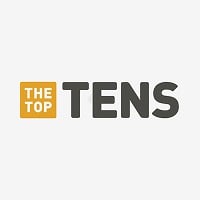 Dame Julia "Julie" Elizabeth Andrews is an English film and stage actress, singer, author, theatre director and dancer.
Great actress with a good voice, but she really does not belong to the list of "greatest sopranos of all time". I love her songs and her performance, but she's in a different league.
Julie Andrews has an amazing voice. I would class her as number one! I love her songs from The Sound Of Music and My Fair Lady and Victor Victoria. Imagine having a beautiful Soprano range from D3 to high F above top C, F6! It is incredible how she sang the Polonaise from Mignon! I have a similar voice to hers, F4 to F6, but I am only nine years old I have a long way to go... she is number 1 Soprano of all time♡♥ good quality.
49
Anne Sofie von Otter
Classy Swedish opera singer. Related to Swedish royalty.
V 1 Comment
50
Edita Gruberova
One of the best voices
The voice. Sheer beauty.
51
Maria Stader
Best of the best. Lover her in Beethoven and Mozart.
Absolutely. In the top 10, I would say. A beautiful delicate voice well suited to Mozart and Handel.
This tiny Swiss soprano was best known for her delicacy of voice well suited to Mozart. Ms. Stader made several operatic appearances, most notably as the Queen of the Night in a Covent Garden staging of Mozart's "Magic Flute, " a work she also recorded with Dietrich Fischer-Dieskau and Ernst Haefliger. Mozart's "Exsultate, Jubilate" was a particular specialty, and she performed it frequently in New York, with the New York Philharmonic under the baton of George Szell. Erformances of Mozart concert arias, and her solos in the composer's Masses were also highly regarded. In addition to Mozart, Ms. Stader's repertoire included works by Mahler, Alessandro Scarlatti, Gluck, Bruckner and Beethoven's Fidelio, and Christ on the Mount of Olives.
52 Meav Ni Mhaolchatha
53
Erna Sack
She was my dad's favourite. I remember as a child how he would sit and listen to her beautiful voice and I thought part of him was in heaven! I am now 64!
Queen of the high notes - and a really dolly bird. Round at the same time as the other Erna (Berger). Both stars.
I am surprised that Erna Zach is so low on your list. You can compare any Sopranos today and in the past and----- who holds the note the longest?
I use to work for many years at the SABC and know what we had in the discotheque and by far Erna, was and to my estimation, the best, Yes you may have your own opinion but it is because we haven't heard her voice in this modern age, why not? Ask those who are newcomers in the world of music to bring Erna to the turntable!.
V 1 Comment
54
Solveig Kringlebotn
Love the warmth. The best Norwegian soprano of all time.
55 Felicity Lott
56
Frances Alda
Born in New Zealand I believe, trained in Australia, and Europe and ended up in New York
All American heroine. Loved by the troops.
A great soprano. Sang with Enrico Caruso. Official soprano of the US Government in 1917, and gave a rousing rendition of La Marseillaise to send off the boys "Over There".
57
Dawn Upshaw
I love the fact that she can perform such a rich variety of styles and everything about her singing changes to exactly fit the needs of the repertoire. She is incredibly flexible and her styling is perfect for each piece she does.
58
Virginia Zeani
Romanian born soprano who had an international career and who holds the record for the most performances of Violetta from Verdi's La Traviata (over 648). She made her La Scala debut as Cleopatra in Handel's Giulio Cesare and later went on to perform Blanche from Poulnec's Dialogues of the Carmelites at the same theatre (she was the personal selection of the composer). She started her career with the works of Bellini, Donizetti, and others of the bel canto repetoire and concluded with the heavier works of Puccini, Verdi, etc., having lost none of the vocal bloom and beauty that were her trademarks.
Virginia Zeani was La prima DONNA ASSOLUTA of the 50s 60s and 70s... Callas and Tebaldi had the promotion, Virginia had THE VOICE!
I heard Virginia Zeani in the early 1960s in the years when I also heard Callas, Sutherland, Regine Crespin and Birgit Nilsson. As she made few commercial recordings she was less famous internationally but she was unquestionably their equal. She had a glorious voice, of a dark timbre, tinged with sadness. Her performances were thrilling, for she sang with far more passionate commitment than other singers. She was unequalled as Violetta and her vibrant yet soft top As in "Addio del passato" were the most beautiful sounds I ever heard.
V 1 Comment
59
Anita Cerquetti
Although she had a relatively short career of about 10 years, she was a sensational lirico spinto who shook the opera scene profoundly. Renowned for her Norma, she is the one who replaced Callas during the infamous "Rome walkout" when Callas left a performance being atte3nded by the Italian Prime Minister. Like many other greats (Zeani, Olivero, Gencer, etc., ) she made few commercial studio recordings (one aria disc and one complete opera) but left a legacy of live recordings which shine light on her great artistry.
60
Diana Damrau
Beautiful high notes and great energy onstage! Diana will certainly leave a legacy as far as coloratura is concerned.
PSearch List
Recommended Lists