Top Ten Greatest Sports Stars
The Top Ten
1
Diego Maradona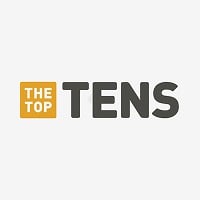 Diego Armando Maradona is a retired Argentine professional footballer. He is known for "The Goal of the Century" and the "Hand of God" goal.
Must admit I hate him.. But can't deny the huge popularity he has. He was literally the face of football at his time. Do ask wrong stuffs and still managed to get away.. But great achievements no doubt..
Wow. You make a list with a DECENT topic, and put a JOKE at #1?
2
Michael Jordan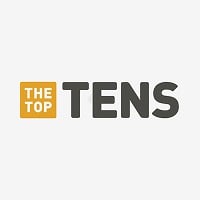 Michael Jeffrey Jordan, also known by his initials, MJ, is an American retired professional basketball player.
The GOAT! Greatest Of All Time, enough said! MJ for the win! Air Jordan
I am a huge Chicago Bulls fan. Jordan is king along with Pippen and Rodman. Go Bulls1
With 6 championships and plays even better when he's sick or mad, he needs to be #1
He is 10x more better than lebron, kobe, larry bird and etc.
3
Muhammad Ali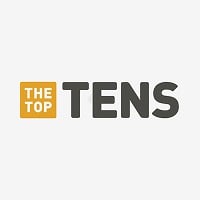 Muhammad Ali (January 17th 1942 - June 3rd 2016) was an American former professional boxer . He was generally considered among the greatest heavyweights in the history of the sport.
Originally known as Cassius Clay, at the age of 22 he won the world heavyweight championship from Sonny Liston. Ali changed his name after joining the Nation of Islam in 1964, subsequently converting to Sunni Islam in 1975, and later to Sufism. In 1967, three years after Ali had won the heavyweight championship, he was publicly vilified for his refusal to be conscripted into the U.S. military, based on his religious beliefs and opposition to the Vietnam War. Ali was eventually arrested and found guilty on draft evasion charges; he was stripped of his boxing title, and his boxing license was suspended. He was not imprisoned, but did not fight again for nearly four years while his appeal worked its way up to the U.S. supreme Court, where it was eventually successful.
Muhammad, he's a hero. He never gave up even with all of the set backs he had in life. No one thought an African American could be a sports star, but he changed that.
More than just a boxer
His a bad man ting
4
Babe Ruth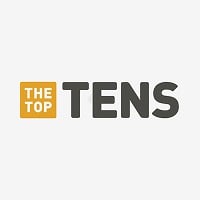 George Herman Ruth Jr., better known as Babe Ruth, was an American professional baseball player whose career in Major League Baseball spanned 22 seasons, from 1914 through 1935.
How is he not number one he changed the game of baseball. He is one of the best baseball players of all time.
You all have to realize what babe Ruth did is amazing. Just imagine a tiny ball coming at you. You have no idea were it Is going to come from. You don't even know what pitch the pitcher is going to throw and you have to it 400 feet. Babe Ruth did that 615 Times.
GREATEST EVER! Not just in baseball, but I think in all of sports
Babe ruth was a great baseball player
5
Pele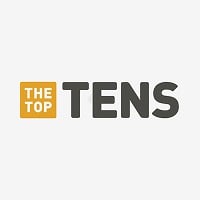 Edson Arantes do Nascimento, known as "Pelé", is a retired Brazilian professional footballer who played as a forward. He is one of the best players in football, hence why he's nicknamed the "king of football".
Pele was an absolute master when it came to ball control, he played with more skill than most modern players do. But, in my opinion, still only second best to, well... George best.
He accomplish more thing than everyone he's is the best soccer player of all time 3 world cups that really hard to accomplish
Best footballer ever.
I like Ronaldo better
6
Lionel Messi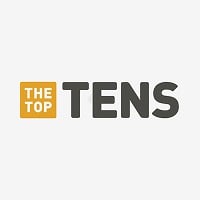 Lionel Andrés "Leo" Messi is an Argentine professional footballer who plays as a forward for Spanish club Barcelona. He is also known as one of the greatest football players of all time. He was born in Rosario, Argentina on June 24th, 1987.
You guys do not know what you guys are taLking about Messi is a billion times better than the Ronaldo.
He is a great sport star in all ways a magician when it comes to soccer. He has a wonderful attitude and a excellent shot on goal
One of my greatest athlete is Messi because of his talent and he showed the world the game soccer so it got popular
Christiano Ronaldo is about 100% better than lionel caca or Michael Jordan. A 5th grader is about as good as both Lionel and Michael. But for playing like Christiano Ronaldo, you have to practice daily 24/7 for about a year.
7
Joe Montana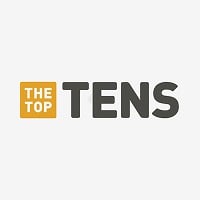 Joseph Clifford "Joe" Montana, Jr., nicknamed Joe Cool and The Comeback Kid, is a retired American football quarterback.
He is the best Qb in the world
Many people think tom brady is the greatest qb. WRONG!
8
Ronaldinho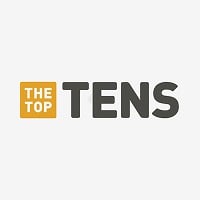 Ronaldo de Assis Moreira, commonly known as Ronaldinho or Ronaldinho Gaúcho, is a retired Brazilian footballer.
No. 5! A top class striker also with great skills. A guy who trained his left leg to dominate after his injury to his right! Came back from recovery and was more powerful than ever in the field. Winner of many awards plus highest goal scorer overall for the FIFA World Cup.
He is the world's most appreciated athlete. People just love to see him in the field. The game saver of FC Barcelona. A true athlete who showed pure masterly of the skills of soccer overall. Very disciplined fellow as well. Never heard in the media of him assaulting anyone or havin multiple girlfriends. Role model for many soccer enthusiasts these days. Should be no.3!
9
Lebron James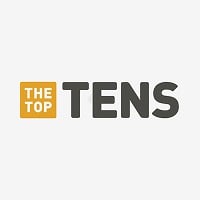 LeBron Raymone James is an American professional basketball player for the Los Angeles Lakers of the National Basketball Association. LeBron has played for the Cleveland Cavaliers, Miami Heat, and the Lakers.
What is LeBron James doing on this list? He is lucky to be a top 50 athlete. He is nowhere near the top 10 - Bronson
Awesome job, awesome shoes!
I agree that LBJ is still quite good but MJ is still 10x more better than lebron james
He so fine 😊😍
10
Usain Bolt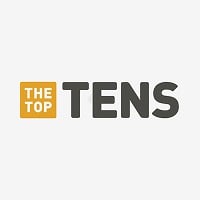 Usain St. Leo Bolt is a Jamaican sprinter. Regarded as the fastest person ever timed, he is the first man to hold both the 100 metres and 200 metres world records since fully automatic time measurements became mandatory in 1977. Along with his teammates, he also set the world record in the 4×100 metres ...read more.
The worlds fastest athlete in the world. No men can't beat him
Unbeatable in his sport. What other athlete can say that.
He is for sure the fastest athlete and man on earth.
He has changed the world in so many ways.
The Contenders
11
Tony Hawk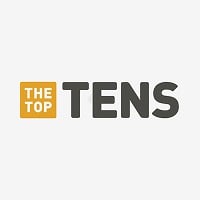 Anthony Frank "Tony" Hawk, is an American professional skateboarder, actor and owner of skateboard company Birdhouse. Hawk is well known for completing the first documented 900 and for his licensed video game titles, published by Activision.
12 Floyd Mayweather
13
Wayne Gretzky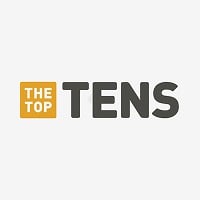 Wayne Douglas Gretzky CC is a Canadian former professional ice hockey player and former head coach. He played 20 seasons in the National Hockey League for four teams from 1979 to 1999.
He was called the GREAT ONE how much more epic can you get. He has a bunch of records in playing THE GREATEST GAME ON EARTH.
Gretzky is the only guy on the list that makes the rest of his sport's Hall of Fame look completely irrelevant.
This list is a joke. Nobody changed their sport like Wayne did. He did more for his sport than any other person on here.
Wayne Gretzky for sure. I don't follow, play, really have nothing to do with hockey and I know Wayne Gretzky! There aren't many people in the world who haven't hearc of Wayne Gretzky, - Equestrian22
14
Jim Brown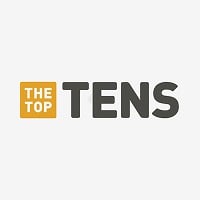 James Nathaniel Brown is a former professional American football player and actor. He was a running back for the Cleveland Browns of the National Football League from 1957 through 1965.
Best NFL HB of all time. It taken at least 5 people to take him down what a beast
15
Jerry Rice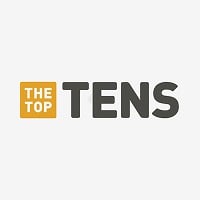 Jerry Lee Rice is a former American football wide receiver who played 20 seasons in the National Football League, primarily with the San Francisco 49ers.
He has the most receiving touchdowns in history. Many people consider him to be the greatest of all time. He should be a lot higher up on this list.
Omg he's the best I forgot all about him
Best football player in NFL history
Screw Jim brown Jerry rice is the bomb - FreddyGodzilla
He is the best football player in football I watch a video and got like 50 touchdowns in a row vote for Jerry rice
Seattle is my favorite team!
16
Kobe Bryant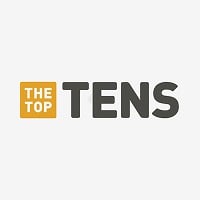 Kobe Bryant (1978 - 2020) was an American retired professional basketball player. He played his entire 20-year career with the Los Angeles Lakers of the National Basketball Association. Kobe Bryant has won 5 NBA championships with the Lakers and was the all-time leading scorer in Lakers franchise history. ...read more.
A great shooter when it comes to 3pts
The greatest 60 pt. game I ever saw
17
Jackie Robinson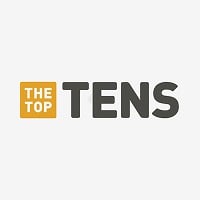 Jack Roosevelt Robinson was an American professional baseball player who became the first African American to play in Major League Baseball in the modern era.
First black person to play in all white league that is pretty impressive to me
He showed to the world that black people have also talent at baseball
Best African American baseball player
18
Roger Federer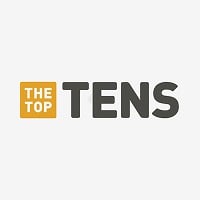 Roger Federer (born 8 August 1981) is a Swiss professional tennis player who is currently ranked world No. 3 in men's singles tennis by the Association of Tennis Professionals (ATP). He has won 19 Grand Slam singles titles, the most in history for a male tennis player. He has held the world No. 1 spot ...read more.
I love him so much caus he inspired me to play tennis and I have been playing tennis since I was 8 amd now I'm 12 and I have a USTA team and we are going to state champions
Roger Federer (German pronunciation: [ˈfeːdərər]; born 8 August 1981) is a Swiss professional tennis player who, as of April 2013, is ranked World No. 2 by the ATP. Many sports analysts, tennis critics and former and current players consider Federer the greatest tennis player of all time. [a] He owns several men's world records of the Open Era: holding the World No. 1 position for 302 weeks overall;[16][17] a 237-consecutive-week stretch at the top from 2004 to 2008;[18] winning 17 Grand Slam singles titles; reaching the finals of each Grand Slam tournament at least five times (an all-time record); and reaching the Wimbledon final eight times. He is one of seven men, and one of four in the Open Era, to capture the career Grand Slam, and one of three (with Andre Agassi and Rafael Nadal) to do so separately on clay, grass, and hard courts. Federer also shares the Open Era record for most Grand Slam titles at the Australian Open with Agassi and Novak Djokovic (4 titles), at Wimbledon ...more
19
Johnny Unitas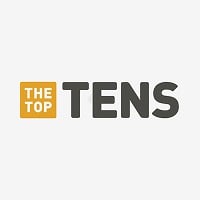 John Constantine Unitas, nicknamed "Johnny U", or "The Golden Arm", was an American professional football player from the 1950s through the 1970s.
Top Quarterback to ever live from the Baltimore Colts.
20
LaDainian Tomlinson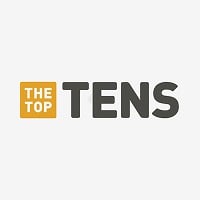 LaDainian Tramayne Tomlinson is a former professional American football player who was a running back in the National Football League for eleven seasons.
21
Sachin Tendulkar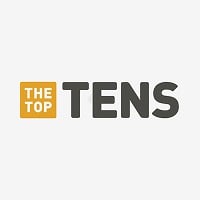 Sachin Ramesh Tendulkar is a former Indian cricketer and captain, widely regarded as one of the greatest batsmen of all time.
He is the god of cricket. he is worshiped by millions - jayanth
He shouldn't be on this list... He is not a human all others here.
SACHIN TENDULKAR IS A GOD. I mean come to suncontinent and experience his greatness. He is worshipped here
Greatest sportsperson ever...
Ask the competeters to play 463 9hr matches (ODI) & 200 5day matches (TEST) for 24 years of time. Does any one exist.. ?
22
Sanath Jayasuriya
The Greatest of All-time... He is a World of Inspiration... He came from a village & became a Legend/Personality & a Celebrity! - Nirmal1991USA
The Master Blaster! The King! The Immortal! - Nirmal1991USA
The Greatest Cricketer than Ever played the Game & Perhaps the Greatest Sportsman ever to play a Sport!
He is the best of best sports man
23
Kevin Durant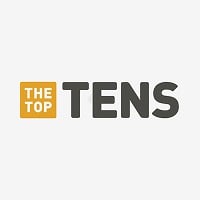 Kevin Wayne Durant is an American professional basketball player for the Brooklyn Nets of the National Basketball Association. He has played for the Oklahoma City Thunder, Golden State Warriors, and the Nets. He was MVP of the 2017 and 2018 NBA Finals.
He has improve a lot this year
24
Wilt Chamberlain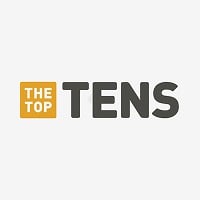 Wilton Norman "Wilt" Chamberlain was an American basketball player . He was born on August 21, 1936 in Philadelphia and died on October 12, 1999 in Los Angeles due to heart failure . ...read more.
He made approximanetly 100 NBA records and some of some still stand for more than half of a century.
100pts career high not bad
25
Michael Phelps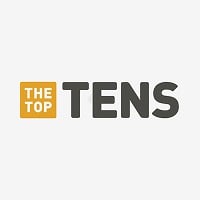 Michael Fred Phelps II is an American competition swimmer and the most decorated Olympian of all time, with a total of 22 medals in three Olympiads.
I oblige everyone to vote for Michael Phelps! No need to be captious with every insignificant thing a person has done. Ok, he'd smoked a bong, been pulled over for drink driving, we are not perfect in any shape or form. The disparity between Michael Phelps and his competitors is paramount, no other swimmer (beside Mark Spitz) comes close to what he has achieved in this great sport. The average person doesn't realise how much effort goes into Swimming, 3-4 times a week getting up at 3am for a 2 hour morning session and another 5 sessions in the afternoon and that's only one week. Most professional Swimmers still need to work, making a career as a professional swimmer is a lot more difficult compare to a professional basketball player.
Michael phelps number 18!?!? What the heck he should be in the top 14. He has 20+ Olympic medals went to 4 Olympic games and has/does hold a ton of world records and swimming is the hardest sport it requires every muscle and this man toke all of it and made into something nobody will ever forget the greatest Olympian of all time!

Umm no Michael should be 1st! He is the most decorated OLimpian of all time and he is 16th? You people most be crazy! Michael is one of the greatest athletes of all time, and just because most people think swimming is one of the easiest sports doesn't mean that he should be this far under! Swimming requires every muscle in your body and this man used them to make swimming a popular sport.
He's won so many medals, and broke tons of records. He should be top 10.
26
Barry Bonds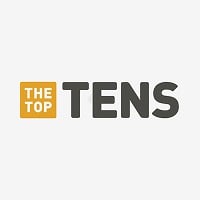 Barry Lamar Bonds is an American former professional baseball left fielder who played 22 seasons in Major League Baseball with the Pittsburgh Pirates and San Francisco Giants.
27
Cristiano Ronaldo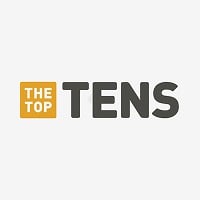 Cristiano Ronaldo dos Santos Aveiro is a Portuguese professional footballer who plays as a forward for Italian club Juventus and the Portugal national team.
He is the coolest striker ever born. His team real Madrid is also best but unfortunately this time in UEFA CHAMPIONS LEAGUE they lose.he should be above messi
28
Tiger Woods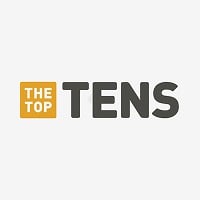 Eldrick Tont "Tiger" Woods is an American professional golfer who is among the most successful golfers of all time.
Greatest golf player I knew in history
He is the bestes golfer ever!
Woods turned professional in 1996, and by April 1997 he had already won his first major, the 1997 Masters in a record-breaking performance. He first reached the number one position in the world rankings in June 1997. Through the 2000s, Woods was the dominant force in golf, spending 264 weeks from August 1999 to September 2004 and 281 weeks from June 2005 to October 2010 as world number one. From December 2009 to early April 2010, Woods took leave from professional golf to focus on his marriage after he admitted infidelity. His multiple infidelities were revealed by several different women, through many worldwithe media sources. [6] This was followed by a loss of form, and his ranking gradually fell to a low of No. 58 in November 2011. [7][8] He snapped a career-long winless streak of 107 weeks when he captured the Chevron World Challenge in December 2011. [8] As of March 25, 2013, he is ranked No. 1, after winning the 2013 Arnold Palmer Invitational.
29
Manny Pacquiao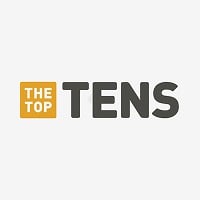 Emmanuel Dapidran Pacquiao is a Filipino professional boxer and politician, currently serving as a Senator of the Philippines. He currently ranks #4 in BoxRec's ranking of the greatest pound for pound boxers of all time.
He makes boxing fun to watch. Mayweather is boring sure he won fights but he just ran away from the other guy and only hit them once a round. Let's get the Pac man above mayweather
I'm filipino, and personally best boxer ever! My family almost always gets together to see him box, and most of the time he always wins, he's been going down hill because he's now a congressman, Watch him box ans you will see the pacman kick butt! Go Filipino!
Should be in no.7,8 or 9! One of the greatest athlete who came from nothing to Pacman!
He make the filipinos proud by just playing a boxing
30
Shahid Afridi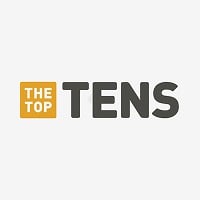 31
Matt Ryan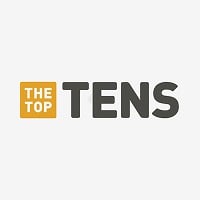 Matthew Thomas "Matt" Ryan, nicknamed "Matty Ice," is an American football quarterback for the Atlanta Falcons of the National Football League.
32
Donald Bradman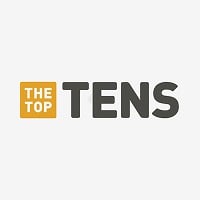 Sir Donald George Bradman often referred to as "The Don", was an Australian international cricketer, widely acknowledged as the greatest batsman of all time. Bradman's career Test batting average of 99.94 has been cited as the greatest achievement by any sportsman in any major sport.
53? He was so good at cricket he even got a knighthood and he is at 53?
During a 20-year playing career, Bradman consistently scored at a level that made him, in the words of former Australia captain Bill Woodfull, "worth three batsmen to Australia". [4] A controversial set of tactics, known as Bodyline, was specifically devised by the England team to curb his scoring. As a captain and administrator, Bradman was committed to attacking, entertaining cricket; he drew spectators in record numbers. He hated the constant adulation, however, and it affected how he dealt with others. The focus of attention on his individual performances strained relationships with some team-mates, administrators and journalists, who thought him aloof and wary. [5] Following an enforced hiatus due to the Second World War, he made a dramatic comeback, captaining an Australian team known as "The Invincibles" on a record-breaking unbeaten tour of England.
33
Nadia Comaneci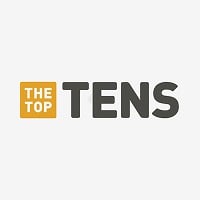 Nadia Comaneci is the greatest. She received the first perfect ten in the Olympics the world has ever seen and received a total of seven. She's the best.
Nadia Comaneci is the greatest sports star of all time! Not only get the first perfect 10.0 from Olympic judges, she did it in the hardest sport. Perfection in gymnastics is so rare and she was the first one to get a perfect score in major compition. She is amazing.
34
Bo Jackson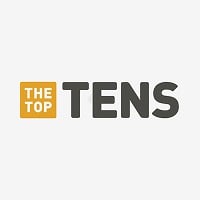 Vincent Edward "Bo" Jackson is a former baseball and American football player. He is the only athlete in history to be named an All-Star in both baseball and football, and one of few to do so in two major sports.
He had the fastest 40 at 4.12 and ran up a wall to top it all off he threw 300yards by Garth the best just watch sports science
Best athlete of all time
35
Novak Dojokvic
Seconed best tennis player in the world
pro
36
Mike Tyson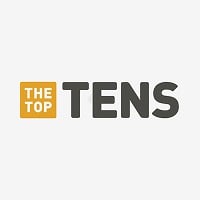 Michael Gerard Tyson (born June 30, 1966) is an American former professional boxer who competed from 1985 to 2005. He reigned as the undisputed world heavyweight champion and holds the record as the youngest boxer to win a heavyweight title at 20 years, four months and 22 days old.
My top2 idol in boxing
Tyson is still the greatest
37
Rahul Dravid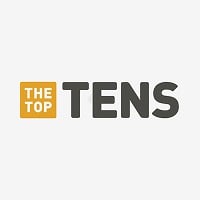 38
Magic Johnson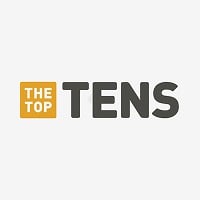 Earvin "Magic" Johnson Jr. is a retired American professional basketball player who played point guard for the Los Angeles Lakers of the National Basketball Association for 13 seasons.
39
Kareem Abdul-Jabbar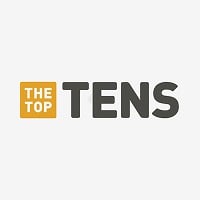 Kareem Abdul-Jabbar is an American retired professional basketball player who played 20 seasons in the National Basketball Association for the Milwaukee Bucks and Los Angeles Lakers.
All time leading scorer of NBA, the only player with 6 MVP titles.
40
Jim Thorpe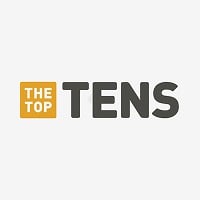 James Francis "Jim" Thorpe was an American athlete and Olympic gold medalist. A member of the Sac and Fox Nation, Thorpe became the first Native American to win a gold medal for the United States.
41
Carl Lewis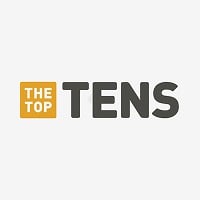 Frederick Carlton "Carl" Lewis is an American former track and field athlete who won nine Olympic gold medals, one Olympic silver medal, and 10 World Championships medals, including eight gold. His career spanned from 1979 to 1996, when he last won an Olympic event.
42
Peyton Manning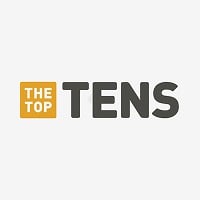 Peyton Williams Manning is a former American football quarterback who played 18 seasons in the National Football League for the Indianapolis Colts and Denver Broncos.
43
Derek Jeter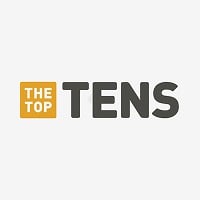 Derek Sanderson Jeter is an American former professional baseball shortstop, current businessman and baseball executive who is the chief executive officer and part owner of the Miami Marlins of Major League Baseball.
The guys a true leader, in the biggest stage on earth. Plus he has 5 rings, over 3000 hits, and 1st ballot hall of fame
3,000 hits he will past Pete Rose guarenteed
44
Dhyan Chand
The greatest hockey player ever!
The best sportsmen. He can make losing game into a wining game with his extraaordinary skills.
45
Dan Carter
All time rugby great. Highest test points in rugby history also holds the top points in super rugby, and has accomplished the impossible
Amazing goal kicker I think better then Brian o Driscoll
Yea he is good for rugby union faby won a world cup twice
He's very kicker ecpeicialy
46
Bill Russell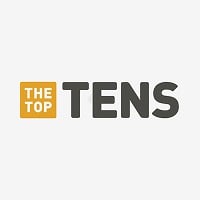 William Felton "Bill" Russell is an American retired professional basketball player. Russell played center for the Boston Celtics of the National Basketball Association from 1956 to 1969.
47
Julius Erving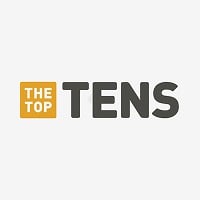 Julius Winfield Erving II, commonly known by the nickname Dr. J, is an American retired basketball player who helped popularize a modern style of play that emphasizes leaping and playing above the rim.
48
Shaquille O Neal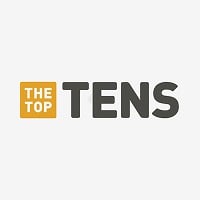 Shaquille Rashaun O'Neal, nicknamed Shaq, is a retired American professional basketball player who is currently an analyst on the television program Inside the NBA. He is known for his fun, friendly personality, and is one of the most beloved athletes of all time.
A strong center but weak at FT
49
Aaron Rodgers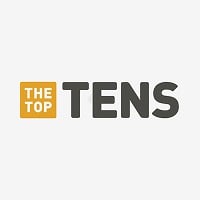 Aaron Charles Rodgers is an American football quarterback for the Green Bay Packers of the National Football League.
Aaron should be higher. Enough saids
50
Larry Bird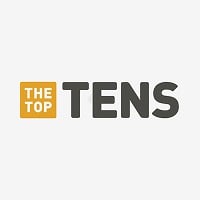 Larry Joe Bird is an American retired professional basketball player who played for the Boston Celtics of the National Basketball Association. Bird is a 3x champ, 1x ROTY, 1x Finals MVP, 3x 3PT Contest winner, all with the Boston Celtics. (1979-1992)
Everyone in the past love him until MJ came to the nba
PSearch List