Greatest Sri Lankan Actresses
1
Sumana Gomas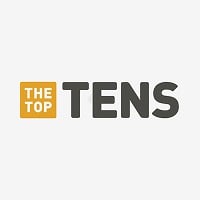 One Country, One Woman, One Passion: SUMANA GOMAS!

Absolutely the ultimate actress! She doesn't act, she BECOMES the character and almost nobody else has that ability. She's not only Gorgeous, but portrays the emotions of her characters with such originality and realism. She is a wonderful Lady, and I cry just thinking about her in 'Ragaye Unusuma'. There couldn't be a more beautiful, kind, loving, and talented actress out there.

In every film, she plays a completely different character with 100% accuracy and commitment. Seen every one except the 'Kamasuthra' as the Blu-ray is still not released, but I'm sure she's Amazing in that! Too many favorites to mention, 'Ege Vairaya 4' the best recent one. 'Ragaye unusuma' is superb because it stars 2 of the greatest Srilankan Actresses of all time: Sumana Gomas & Anusha Damayanthi. 'Akkai Nangiyi' is one her best action films and 'Ege Vairaya 2' is one of the most delightful. Nobody else even comes close to her. She is the ...more
WITHOUT HER, THERE WILL NEVER BE SOMETHING CALLED SINHALA CINEMA!

Words cannot explain the Greatness of the Queen of Sinhala Cinema. Her acting is 100% natural and Beautiful. It's a Charm to the eye to watch her acting with all her Feelings & Emotions. You will never even blink an eye when you see her in the Silver screen. That's how Divine her acting is! She is an Asset to Sri Lanka. If you ask Gayana Sudarshani & Anoma Janadari at any given time, I'm sure that both of them will admit that Sumana Gomas is the Greatest!

Actresses will emerge like Mushrooms pop out & will disappear even faster than they appeared, but there was and will always be ONE Sumana Gomas and No Actress dead or alive will be able to match the Greatness of her!
No questions or second thoughts on this one! It is Sumana Gomas! But the other places are given to the wrong women. The 100% Correct Greatest Sri Lankan Actresses list would be as follows.
1st: Sumana Gomas
2nd: Sapna Roshini
3rd: Thanuja Weerasooriya
4th: Shehara Jayaweera
5th: Vinu Wettamuni
Sumana Gomas started it all! Forever the best Actress in Mother Lanka! She influenced me a lot in my acting career. she is my role model.

- Damitha Abeyrathna Sobitha
Sirasa T.V. news
01.04.1997
2
Shalani Tharaka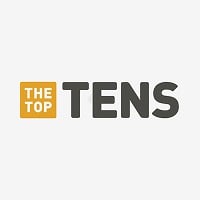 She is Pretty, Innocent, Beautiful, Charming & Decent. She is such a Fabulous Young Girl. She is Perfect and no one in this list can match her. I Love you so much my Shalani!
She is Truly Beautiful! Innocent & Charming! She is a Dream Girl...
She is Beautiful! She is so Cute!
She turns me on and I love her body and I love her as I enjoy seen her hot photos. In my imagination I kiss her legs and in between her legs.
3
Thanuja Weerasooriya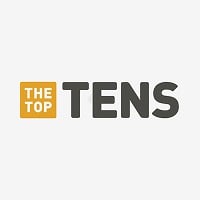 I'm Wreicz Codyppi-Lee & listen you all,

For those of you who don't know about Thanuja, well Sumana is Unbeatable and Sapana Roshini (Now Sapna Kareem who was in the Arjuna Kamalanath's new film) is the closest runner-up, I will give the 3rd place to my girl Thanuja. She is the 2nd best MILF only seconded to Sumana and I have done it with her backstage more than my hair in my head and I know her more than anybody in the industry and In most movies she acted the MILF character, but I have experienced the Lover/girl character with her backstage when we get free-time during the shootings and The way she ACTS infront of the crew when they finds out every time the 2 of us are missing, is Remarkable! She Should be way higer in this list! If you don't believe me, watch her movies, enjoy the pleasure of viewing her & educate yourselves!

Thanks!
Thanuja Weerasooriya ranked at #13 shows how little people know about Sri Lankan Cinema & our Actresses... I would rate her only behind the Queen herself: Sumana Gomez and no one else. It's pathetic and shame to the whole country to see Gayana'ugly' Sudarshani as the 2nd, Jangi Janadari as 3rd, Paba at 5th, Nadeesha Hemamali Vesi at 8th & Damitha Aberathna Sobitha at 9th... Nirdha Uyanhewa the 7th Greatest Actress in Sri Lanka!? What a Retard? Are you Crazy?
Thanuja Weerasooriya deserves the 2nd place! She can't touch Sumana but damn she is good. Watch kaatawath kiyanna epa, Mata thama mathakai, haadu wessak & magul suckwala and tell me if I am wrong. Thanuja Weerasooriya rawk!
The 'Kimba Vesi' Inoka Sathyangani said in most of her books that Thanuja Weerasooriya was & will always be the Best Actress ever in Sri Lanka.
4
Nirdha Uyanhewa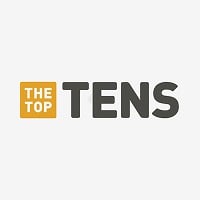 Madam Busty Boobs! Nirdha Uyanhewa is all Boobies Baby!
! Nirdha uyanhewa! The sexiest big boobed woman I have ever seen. for those who don't know about her melons, pure beauties of 40-e dude; damn! Those whoppers are enough to hide so many goodies between them. they just engulf mine like nothing. and she had worked so hard in the gym to build those. I know her for 15 years in the gym and she is insanely strong! The hulk in our gym indeed! She bench presses 300lbs for reps, incline presses 100lbs dumbbells and do 150 push-ups without pause. no wonder her boobs are so massive & super sexy! Well done nirdha! You have made our motherland proud in it's journey on becoming the wonder of Asia.
It's very rare to find a Sri Lankan Actress with a 40-E Bra Cup. And how Proud she must be to have a Triumph Nirdha Uyanhewa signature Bra! Surely deserves the number 1 Spot!
Rasanduna cited her Bra size as 43-E, but I think it's somewhere in 40-42 range... Meewitha even cites it as 44-E but I highly doubt it...
5
Sangeetha Weeraratne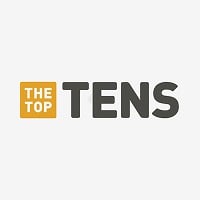 The Sexiest in the list
I like bald sandeetha
I Like Sexually aroused Sangeetha!
6
Damitha Abeyratne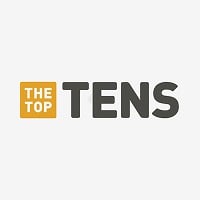 Chocolate Brown Sex Goddess! Damitha Abeyratne Sobitha! End of the Story!
Damitha Abeyratne Sobitha! What a actress and a woman! I don't know where to start. She is the sexiest woman I have ever seen in my whole life. She must have done it with more than 100 men & women with that body of hers. She can do anything & everything which is known to the world of porn. She is the black queen of sinhala cinema & south Asian cinema. She is among the 5 greatest black naked women of the entire world as well.

Diamond Jackson, Nyomi Banx, Jada Fire, Delotta Brown & Damitha Abeyratne Sobitha!
Best Actress when it comes to Nudity! No Actress can stand against Damitha Abeyratne Sobitha's naked black body! Her Nude Acting deserves more Janadhipathi, Raigam & Sumathi Awards! Nudism equals Damitha Abeyratne Sobitha! End of Story!
7
Maureen Charuni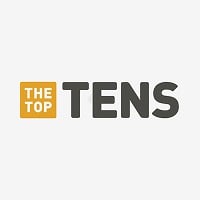 Kimbulaawalatanuduruhandhipathrudhawe Kurukulasuriya Kesaraa De Kusumi Latha Renu Latha Anagakatha Appuhamige Yasarath Maureen Nicole Charuni Natalie Samanmali Shani Tulisa Veronika Thilaka Sumana Sheela Menika Godakanda-Fernando (born 19th September, 1963) is a Solomon Islands born Sri Lankan actress. Often critically acclaimed as the best actress of her generation, Charuni is particularly known for her sexual versatility and charming cuteness with her 36" bust, 28" waist and 36" hip ratio. Nominated for 10 Janadhipathi Awards, 15 Sumathi Awards and 20 Raigam Awards, Charuni is the most nominated actress across any field in Sri Lanka. Charuni usually acts the young MILF role. Charuni is married to both Gihan Godakanda & Gihan Fernando. - Chamara35Udayanga
K.K.K.D.K.L.R.L.A.A.Y.M.N.C.N.S.S.T.V.T.S.S.M.Godakanda-Fernando, fondly known as the Maureen Charuni or just the Charuni among locals, is hands down the greatest MILF actress in Sri Lanka! Just take a look at her MILF roles! Mahela's mother in Eka Malaka Pethi (2006), Anjalika's mother in Anjalika (2006), Shanilka's mother in Uththara (2010), Rashmi's mother in Suwanda Denuna Jeewithe (2010), Sara's mother in Sara (2010), Jangu's mother in Sinhawalokanaya (2011), Kusum's mother in Parawarthana (2014), Chethana's mother in Parapura (2014), Hemal's mother in Pravegaya (2015), Rekha's mother in Maya 3D (2016), Piyavi's mother in Adaraneeya Kathawak (2016), Andare's mother in Punchi Andare (2018) and her two movies being filmed these days: Sathya's mother in Sathya Bashi (2021) and Bhoomi's mother in Bhoomi Harendran (2022). - HirunikaEP87
8
Piyumi Shanika Botheju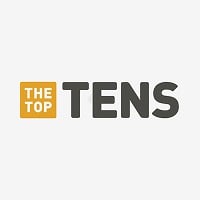 The Biggest Areola's in the Business! Her Breasts might not be the Biggest (Both Anusha Damayanthi & Nirdha Uyanhewa have bigger ones) but her Areola's are! Saw PSB's Boobs last Monday night and they were Gorgeous! Her Coffee Brown Areola's were more than 2 inches across in diameter! PSB, you rules! 3 Cheers for PSB!
9
Achala Alas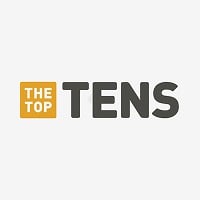 Forever beautiful Achala Alas! She is the most beautiful actress in Sri Lanka! She is so beautiful and never ages. She is 100 times more beautiful than her own daughter as well. I personally love Achala Alases nose. Achala Alas rocks! - Chamara35Udayanga
For me, it's always between Achala & Maureen. Or in other words Amayuru rasa niliyan meda (Achala & Maureen) is what it is. But between the two, it's a close call. A very, very close call! I believe Achala is better. Why? Not only has she got an impeccable filmography, but her performances are even better. Double A (Achala Alas) the authenticity of passion & emotion!
You cannot just make an all time greatest list by inviting votes of today's Sri Lankan public? This population also includes 49 rupee data card keyboard warriors who knows nothing about acting who votes for actresses like Sumana Goumas and Thanooja Weerasurear! I mean they are ok for cheap blue films but not anywhere near classic golden era actresses like Achala Alas! And where is Punya Heendeniya? Where is Rathna Sumanapala? I guess this list should be renamed to 'favorite actresses of present generation' instead of 'top ten greatest actresses ever'. I am a Sri Lankan born American and still I can't understand why so many so-called westernized but third class ගොඩේ actresses are here in this list. I bet most of the people who voted here are the ones who go behind them for රු.500 and all.
10
Geetha Kanthi Jayakody (GKJ)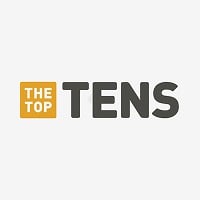 Only a handful of women in Srilanka had the Guts & Courage to Act completely Naked in front of the Camera: The Queen Sumana Gomas, Jangi Janadari, Thanuja Weerasooriya, Sangeetha, Sapna Roshini, Damitha Aberathna-Sobitha, Priyasad Sisters, Gayesha (Vesi) & GKJ!
48th! Really? Come on people GKJ is the greatest Black Actress in Sri Lanka. GKJ & Damitha Abeyrathna should be 1st and 2nd. No Debate!
Only 13 Sri Lankan actress have acted completely naked in a film or a teledrama in Sri Lanka.
Sumana Gomas, Damitha Abeyrathna Sobitha, Jangi Janadari, Gayesha 'Vesi' Perera, Nadeesha Hemamali, Paba, Udayanthi Heluwelikulathunga, Chathurika Penis, ODEL Udari, the 3 Priyasad sisters & myself!
- GKJ
The Newcomers
?
Samanalee Ponseka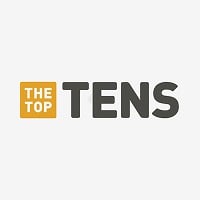 ?
Ayesha Dissanayake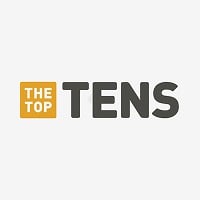 There are 3 categories of actresses in Sri Lanka. 1/ Nude category, 2/ Semi-Nude category & 3/ Clothed & Decent category. The Nude category is elite and dominated by the greats like Bhoomi Harendran, Sumana Gomas, Thanuja Weerasooriya, Sapna Roshini-Kareem, Anoma Janadare, Gayesha Perera, Geetha Kanthi Jayakody, Dinakshi Priyasad, Upeksha Swarnamali, Dulani Anuradha Anthony, Gayana Sudarshani, Udayanthi Kulathunga, Piyumi Shanika Botheju, Manik Wijewardena, Anusha Damayanthi, Oshadi Buddhima Hewamadduma, Nirdha Uyanhewa, Nadeesha Hemamali, Nilmini Buwaneka, Anusha Sonali, Nayana Kumari, Semini Iddamalgoda, Veena Jayakody, Shiroshi Romeshika, Hashini Gonagala & Damitha Abeyrathna Sobitha.
On the other hand the the Semi-Nude category is the one to be respected by many. The perfect balance between sexyness and decency! Out of the few, Ayesha Dissanayake tops them all. Such a gifted actress and a sexy girl.
The Contenders
11
Upeksha Swarnamali (Paba)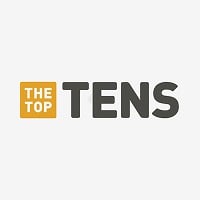 She has milky legs...and I like her busty boobs...
I've seen them all, but I've never seen an actress like Upeksha Swarnamali! She is the most Sex Appealing of them All! Who says that Semini Iddamalgoda is the Masturbator's Dream Actress? Upeksha Swarnamali is the Masturbator's Dream Actress! I will prove it to any media!
- Abdul Bulathsinhala, Kelaniya.
Whttt ahhh ah ahh
12
Gayana Sudarshani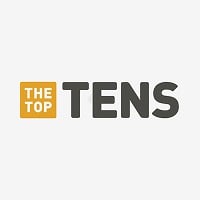 She is goodest in Mamath Geheniyak pilm. She is very goodest in commercial blue films. She is the Uglyest (kethama) actress in Ceylon too. She has a kaluma kalu, naambara, perky geta dekak agisse pihiti, disproportionate gedi dekak & mahaa gana roossa kelewak lesa dhiswana, mayil nobaapu, kunuma kunu karawala gandha, joos wehena, hukala hukala hila nazarani wenna adhichcha kimba as well! But she do can act. Gayana Sudarshani U Roc! - Chamara35Udayanga
13
Anusha Damayanthi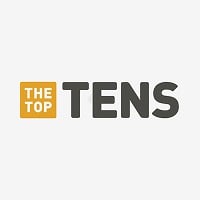 Being Busty & Booty is everything when it comes to become an Actress in Sri Lanka. Anusha not only has Big Boobs & Large Buttocks, but every single time she is acting, she wears the right Brassiere and the right Panty with confidence!
LOOK @ HER EYES! DAMN SEXY! She has Beautiful Breasts & Buttocks which she manipulates very well in her natural Acting...
I love you so much
14
Anoma Janadari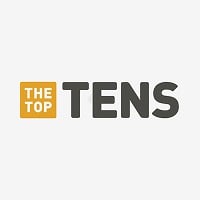 Anoma 'the Naked' Janadari (Jangi Janadari)! Who else? The only other girls who can give a challenge to her are Thanuja Weerasooriya & Damitha Abeyrathna Sobitha! Nobody else you idiots!
JJ (JANGI JANADARI)! Have you ever seen TTP (Thani Thatuwhen Piyabanna)? Then you will say she is the best. Better than Gayesha the Vesi Perera!
How can you possibly beat JANGI JANADARI?! Only Sumana Gomas maybe, not even Damitha Abeyrathnasobitha! This list is ridiculous! Gayana Sudarshani, who the hell is that Lesbian? Anusha Damayanthi, Upeksha Swarnamali, Nadeesha Hemamali? Who are these women? Shame on you people! Sri Lanka is a pure JOKE!
Well, well, well... Anoma Janadari, Janadare, Jangi Janadari, Chunky Chox, Patta Vesi, Wal Huththi, Keri Belli, Awalami, Wandhi, Vesi, Heluweli Vesi, Kimba gandha Vesi, Ponnayoth ekka hukana Vesi or Hingana Vesi... However you may call her, she surely is the number one in Asia. I encourage our young generation to watch Anoma Janadari 'amu heluwellen' scene from Thanee Thatuwhen Piyambanna (2003) and Anoma Janadari 'anda uda hukana' scene from Davena Wihangoun (2016). Please let me know your thoughts?
15
Paboda Sandeepani (Rashi Paba)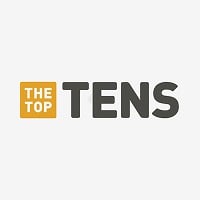 RASHI PABA! She is the Best! She was gorgeous in her Honeymoon footage! Our whole hostel enjoyed that beautiful video. The whole 4 hours and 14 minutes was very well performed. If you don't know who Paboda Sandeepani AKA Rashi Paba is, buy her Honeymoon video, watch it specially her Clitoris!

RASHI PABA! I LOVE YOU MY DARLING!
Please please please anyone tell me any place to buy the DVD or Blue Ray of Paboda's Honeymoon! I'm looking all over Sri Lanka!

Please call or e-mail me - Susara Marikkar.
Have you ever ever ever seen BAHUBOOTHAYO (2001)? The 2nd best movie and the best horror movie of Sri Lanka? Tikiri played by Pabodha/Rashi-Paba (the 1 & only) Sandeepani gives a 'bamba unath dehanin midena type' erotic performance in double acting: 1. an ultra-sexy nymphomaniac and 2. a ruthless demon who is confronted by Bunty & Lanty played by Rodney Warnakula & Mahendra Perera who are two Oxford & Cambridge scholars reading their PhD by conducting a contemporary analysis on witchcraft & wizardry of southern ceylon. With the supervision of Elaris Katadiralla played by Senaka Perera and along with their gay roommate Chaminda played by Richard Manamudali, they battle it out against the evil forces of satharamahaapaya with the help of the strongman, powerlifter & buddhist monk Ven. Quintus Weerakoon thero who lives in a 3rd century rural aashram whom Bunty and Lanty promised to erect a 64 feet tall temple bell tower (ghaantaara kuluna).
16
Nadeesha Hemamali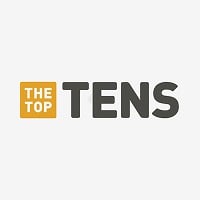 The typical Sri Lankan Vesi, Nadeesha Hemamali does what she's good at the Best. What an honor to Mother Lanka.
17
Semini Iddamalgoda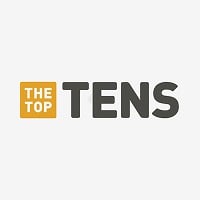 The only actress which you can really watch and hand hit (Athe gahanna) SEMINI rules!
She is the Masturbator's Dream Actress! You couldn't ask for more. Eyes, Lips, Hair, Breasts, Buttocks, Vagina and her Beautiful pubic hair! Gosh, she's Amazing!
18
Nayana Kumari (Patta Vesi)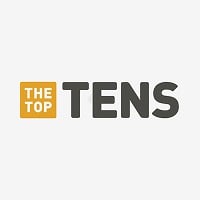 Nayana Kumari's blue film career reached its pinnacle when she married another Patta Vesi, her long-time girlfriend and prostitute Gayathri Dias in 2014, just 2 weeks before same-sex marriage was made illegal in Colombo. After openly coming our as Lesbians following their honeymoon, she directed, co-produced, wrote the original screenplay and acted along with her husband Gayathri Dias the පයි movie franchise: පයිය (2014), කැරිපයිය (2015), ගයත්‍රීගෙ පයිය (2017), පයිය දිගේ එන්න (2018) & නගින උරන පයි (2020) which is arguably regarded over 'Gamperaliya - Kaliyugaya - Yuganthaya' as the greatest movie series Sri Lanka has ever produced! Being the best Patta Vesi in Sri Lanka, Nayana Kumari deserves the 1st place in this list!
19
Manisha Namalgama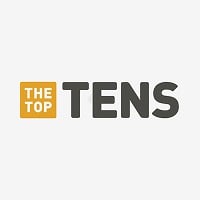 Manisha Shyamali Namalgama has graced every corner of the industry with dramas, films and commercials. She is a current talking point of the masses, and with her unique style, is highly appreciated by her fans. Manisha is said to be one of the best actresses the Sinhala film industry has ever seen!
Manisha 'the Sexy Girl' Namalgama! She is the very best. Acting skills, charm, drugs, sex, you name it, Manisha is the best, naked or clothed, with a man, a woman or a ponsi.
Manisha Namalgama Is Quite Famous For Dancing In Her Panties. She Has A Victoria's Secret - Limited Edition "MSN" (Manisha Shyamali Namalgama) Signature Panty In Butcher's Red, Brown Caramel Burst Fade And Sexy Hot Pink Among Another 37 Out Of The Ordinary Colours Which Retails At A Whopping USD 899.99. All Are Hand Crafted In The USA. Manisha Namalgama Can Also Act Very Well, Just Watch The Siddhalepa Asamodhagum Advertisement or Star Kitchen Episode 1.9.2019 And Educate Your Ignorant Souls.
20
Vinoja Nilanthi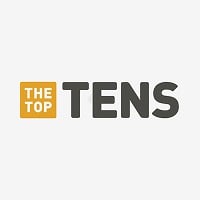 The Best Ammandi / Hora geni actress
21
Udari Warnakulasooriya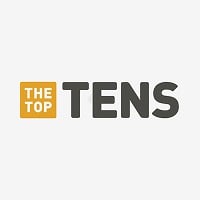 The ODEL thief! She was awarded the Otara Gunewardena Award for her performance there and Otara herself told that It's between Udari Warnakulasooriya & Yashoda Wimaladharmasooriya to be the best actress in srilanka.
Very very beautiful girl. She has beautiful slim body.
22
Sapna Roshini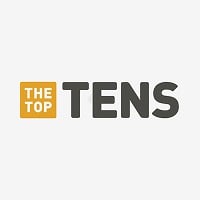 Sumana Gomas is the Greatest Sri Lankan Actresses ever! But Sapna Roshini should be right below her in the 2nd Spot! If you have watched Ege Divaya (2003) & Mata Thaama Mathakai (2005) you will remember her Beautiful Performances! She was so inspirational that there was an Era where Sri Lankan Schoolgirls pasted her Photographs from those 2 Movies in their School Text books! I know that Hundreds of Girls who did that are visitors of the top tens website. So Girls, let us get united & take Sapna Roshini to the 2nd Place, to the place where she must be...
Girls, She's better than Sumana Gomas! Sumana is insanely experienced and knows all the 64 Moves in the Kama Sutra, but Sapna on the other hand executes 20 - 25 moves which she knows to perfection. Watch 'Age Daivaya' (2003) & 'Mata Thaama Mathakai' (2005) and you will see. Those are the couple of movies which made people worship Sapna day & night. That's the point! Both Sumana & Sapna are way ahead of Gayana, Anoma & Anusha who are respectively 2nd, 3rd & 4th on this list. But Sapna to me is even better than Mighty Sumana and should be the 1st!
23
Susila Kottage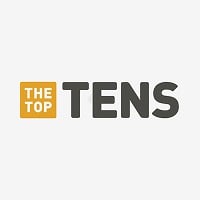 Susila Kottage ranked at Number 30 shows how little people know about or rather how ignorant people are on Sri Lankan Cinema & our Actresses... I would rate her only behind Denawaka Hamine and no one else!
Sumana Gomas more than twice said that Susila Kottage must be the best actress in Sri Lanka.

Sapna Roshini always said that Susila Kottage is the queen of natural acting.

Thanuja Weerasooriya repeatedly said that Susila Kottage has the most beautiful voice and she influenced many generations.
24
Bhoomi Harendran (TS Kumudu)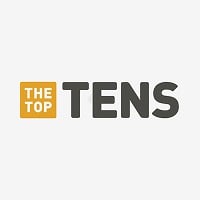 Mrs anarkali akarsha once said during a press conference held in one of Colombo brothels that anyone who has seen frangipani (sayapethi kusuma) 2016 will agree without any hesitation that bhoomi harendran is the best Sri Lankan actress, even ahead of malini fonseka. "bhoomi is graceful, classy, smart and super sexy" says gay director visakesa chandrasekaram. In the directors cut of frangipani, there is a 1h 39m hardcore sex scene where bhoomi gives and gets oral and anal sex respectively to and from both lead characters dasun pathirana & jehan srikanth which in the opinions of nirdha uyanhewa, sanoja bibile, veena jayakodi, kumari munasinghe & susantha chandramali is the single most powerful scene in sinhala cinema!
25
Sanoja Bibile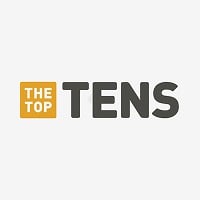 The Lesbian Queen of Sinhala Cinema! Sanoja Bibile! Much Love!
She was so sexy in Nonawaruni Mahathwaruni as Malinandani. I can't recall how many times I masturbated to her! She is even hotter than the erotic and sensual Kusum Renu! And after so many years, she is a hot babe even now! Just look at her Cameltoe in this pic! Oh my god I'm wet now! - HirunikaEP87
Sanoja Bibile is the most famous Lesbian actress in Sri Lanka and is already a cultural icon in female homosexuality, fashion, retail, acting & business. She is classy, sexy, gorgeous, poised & incredibly talented. Debuted in 1988 with her role Prostitute Susie in Mangala Thegga, she evolved herself upon playing major roles in blockbusters like Sebaliyo, Jaya Kothanada, Chandi Kello, Yasoma, Savithrige Rathriya, Sura Yahana Gini Gani, Awaragira, Ra Daniel Dawal Migel - part II and Supiri Andare until she reached her climax in her role as "Mali-nandani" in "Nonawaruni Mahathwaruni" which is hands down the best performance in the history of television and her role as "Miss Kitty" in "Cheriyo Darling" which is hands down the best performance in the history of cinema.
26
Kusum Renu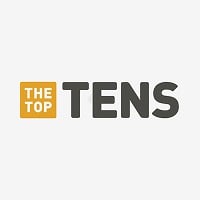 Kusum Renu is the most beautiful woman in the world. Never Ever in my life I've seen somebody prettier than her. She is a pure goddess... Any time I watch her on the screen I'm spellbound by her gorgeous and luxurious beauty and incredible talent. Who won't like to marry Kusum Renu in Sri Lanka?
I would do anything to grab one of her panties as a souvenir.

- your fan Nambukara Helambage Chathura Sandeepa Senaratne from Wanathamulla.
If you have seen Nonawaruni Mahathwaruni, you all will agree that Dabare Kusum Renu Liyanage Mendis should be 1 and Sanoja 'Les'bibile should be 2 in this rankings.

Now let me get the things straightened up a little bit: Come on, is this a joke? Is this Photoshop? Or am I drunk? Kusum Renu at the 81st place? Don't tell me that she does not have more talent, acting skills, on-screen charisma and beauty than actresses like Nilmini Tennakoon, Nilmini Kottegoda, Nilmini Sigera or Nilmini Buwaneka! Kusum Renu was and will always be NUMBER 001 in Sri Lanka.
27
Nehara Pieris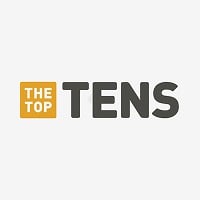 She only wears pink panties as shown in this picture. I think she is the best. but unfortunately she is addicted to heroin so that her jaws have dropped and has given her face a skull like appearance. A classic vesi too! Beware Menaka...
As a Sinhala teledrama veteran and a 35 year fan, my top 4 would be: Nehara, Kumudu Priyangika, Veena akki & Damitha Saluwadana (NOT that Damitha Abeyrathna Sobitha! )
28
Anusha Sonali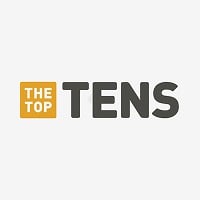 අබ්බගාත වේසි!
She is arguably the best if not the very best in lanka rata. She even won a house from sajith premadhasa because she is the best actor in lankan rata. Jangiyen lowa dinu: Anusha Sonali dinawammu!
29
Nilushi Halpita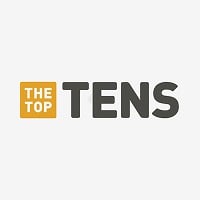 Roobara Vesi! She is the best, some call her The Than Vesi as well
30
Damitha Saluwadana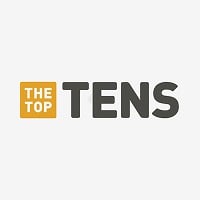 Damitha Abeyratne ranked higher than Damitha Saluwadana!?
Give me a Break!
Versatile, Elegant, Beautiful, Stylish & Sexy! She is naturally gifted & talented in one single package. Damitha Saluwadana not in at-least the top 3 is Lunacy!

My List would be:
1st - Damitha Saluwadana
2nd - Nilmini Buwaneka
3rd - Kumudu Priyangika
4th - Manisha Namalgama
5th - Anuruddhika Padukkage
My Top Ten

1-Damitha Saluwadana, 2-Piyumi Shanika Botheju, 3-Lakshika Fonseka, 4-Nirdha Uyanhewa, 5-Semini Iddamalgoda, 6-Anusha Sonali, 7-Anjula Rajapaksha, 8-Nadee Chandrasekara, 9-Susantha Chandramali & 10-Biyanka Fonseka
Damitha Saluwadana is Two times better than Damitha Abeyrathna Sobitha. The Vesi who katata gattha Saadhu-Paiya.
Thanks.
31
Nilmini Buwaneka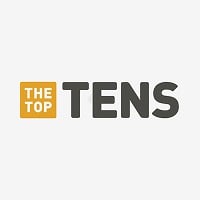 The lady of the evening... Versatile, dynamic & Attractive.
She is famous for roles in
Thanabarayamaya (1995), Saptha Kimbe Abirahasa (2002), Goo gae paiya (2005) & Chandi Buwa (2016), which went into the hearts of the people!

Nilmini Buwaneka is the Best!
32
Veena Jayakody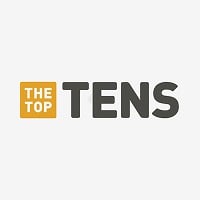 "Veena Akki is the Adultery Queen! Even though she's in mid age now, she still has that high sex appeal she used to have in her twenties just like that! Believe me, she even has a Tattoo saying 'Cletus' on her Clitoris! "
- Wasantha Kumarawila.
Smoking hot Veena! She has done it all, rape scenes, lesbian scenes, masturbation, alcohol, drugs, smoking, you name it!
33
Dulani Anuradha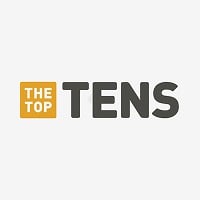 Her Acting as Goombuckerbhwootha in Jackson Anthony's ABA is Brilliant & her Orange Colour Panty was even Brilliant!
Throughout the whole ABA movie she was only wearing an Orange Colour Panty, but throughout the whole Sangili Movie most of the time she was wearing a couple of Panties. A Yellow colour Panty under her Diya Redda & a Red colour Panty under her Frock.
Another top level Patta Vesi!
Dulani Anuradha is the kind of actress who used her skills to the maximum use. If you go to Pettah after 10.30 and ask anyone who is the කටට ගන්න වේසි here, they all will tell it's Dulani Anuradha! Started her life in the streets of Pettah doing night shifts, Dulani was discovered by Jaka and was extensively groomed by Dinusha Rajapathirana Anthony who helped her to adapt to Colombo lifestyle. Now Dulani is renowned for her super acting, inventing the 'ජංගි - දියරෙදි method', combining western dancing with her Sri Lankan body proportions, deep facial expressions, feminism, tattoos, piercings and her industry standard blowjob. I believe it's all those skills which are the secret of success behind her Sarasaviya award for the best Vesi of the year!

East or West කටට ගන්න වේසි is the Best!
34
Oshadi Hewamadduma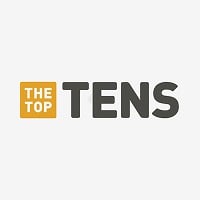 Oshadi is Versatile! She can act a sharp lawyer, a first lady, a courageous maid, an Aristocratic Rich woman, a kind schoolteacher, a Psychopathic killer, an adorable Girlfriend, a Buddhist Bhikkuni, a Voluptuous Prostitute or even an elegant Lesbian.

OSHADHI HEYWAMADDUMA is Briliyant. She is Eksalant!
බදුලු කබර වේසි (aka බ.ක.වේසි) is oshadhi buddhima hewamadduma. on behalf of every citizen in uva district of badulla province I vote for our own oshadhi buddhima hewamadduma අපේ බදුලු කබර වේසි! she promised us to increase our salaries by 4 times after the next day after elections general. she is the best දේශපාලන වේසි of the entire maagampaththuwa kingdom and uthuru-negaenhira waikkiya! We love her!
35
Malini Fonseka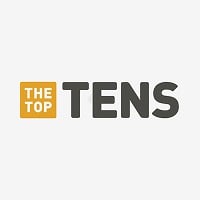 Classical acting and real talent put behind
36
Kumudu Priyangika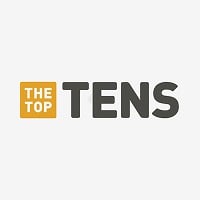 Tharapuka Kihille Kumudu Bianca Priyangika aka the kihili visekari! I wish she get's more and more great scripts to act in future. Mark my word, one day she will win the academy award for the best actress in a leading role!
Are you crazy? Kumudu Priyangika at #49? Have you ever seen Vasana veva in Jaathika roopavahini? Shalani Tharaka and Kumudu Priyangika should be 1 & 2 you fools!
The best arm-pits in the business! KP is the best!
She came to the Karaliya with the Teledrama 'Waasana Wewa' She is really good. She acted the role of Loku Akki. - Raini5
37
Yashoda Wimaladharma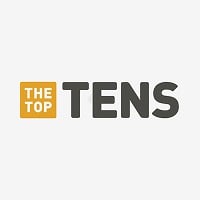 Did you ever know that Edward Jayakody's Number 1 hit single 'Muwa Mukthalatha' infact was written during the Midnight of a full moon Poya Day after he had Sex with Yashoda Wimaladharma? In the song, the verse 'Banda Manimekalwa mudha... ' refers to a Sri Lankan G-string style Panty which Yashoda wore and removed that sensual night. It was truly an Adultery of Pure Lust!

- Jackson Anthony
(Ranaviru Real Star judge panel interview, April 1st, 2012)
Both my father and Duminda Silva's best actress! Ahinsa of Sathpura Vesiyo, Amanda of Sooriya Daruwo. Yashoda Wimaladharmasooriya is the best. She is hot and sexy too. - HirunikaEP87
Innocent
Many Few, I mean less than a handful of women can come closer to her talents. And they are among the best actresses who lived in Sri Lanka. In my context Yashoda Wimaladharmasooriya is the best along with by Sabeetha Perera, Dilhani Asokamala & Sumana Gomas. By the way Vesiyo like Nayana Kumari Welgama, Gayana Sudarshani Sangakkara, Semini Iddamalgoda Ramanayake & Damitha Abeyrathna Sobitha Rajapakse should not be in this list! They should be banished from Sri Lanka!
38
Deepani Silva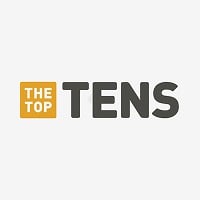 Deepani's ability to fall into a role and totally claim it as her own is unparalleled among other Sri Lankan actresses. When you watch her tele-dramas you will never find yourself thinking why didn't they go with somebody else instead. From Chaleela to Sathpura Vesiyo, it was always gonna be Deepani Silva! - Chamara35Udayanga
I'd highly say that Deepani Silva is Sri Lanka's Bette Davis. Keep the Bandaragama scandal aside, have you ever seen Mee Haraka (1994)? It was made the same year Forrest Gump, Pulp Fiction & The Shawshank Redemption were made and it beats all three of them combined! How? Because of DEEPANI SILVA!
39
Melani Asoka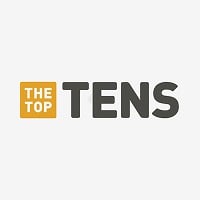 Asoka defined acting! Asoka defined intonation! Asoka defined realism! She changed the art of acting for all time, bringing realism and method genius to the screen! Actresses in Sri Lanka can be considered lucky if they get to make one classic performance in their lifetime. By my count, Asoka has at least four, likely more than that. From the tremendous "Joli Hallo" to swift and subtle "Double Game" to exquisite "Mihidum Wasanthe" and to super sexy "Nuba Nadan Apata Pissu".
No one else showed the true range of female acting like "Sir MELANI ASOKA", MA (University of Oxford, UK), MA (University of Cambridge, UK), MA (University of Bologna, Italy), MA (University of Salamanca, Spain) & BA (Hons.) (University of Colombo, Sri Lanka).
How dumb some people can get! Melani the Asoka, M.A. should be at least in top 2! We're talking about ACTING people! You people who voted for Gayana Sudarshani, Nirdha Uyanhewa, Piyumi Botheju & Damitha Abeyratne-Sobitha are obviously not familiar with the term! Piyumi Botheju is without a doubt the worst actress of her generation or even of all generations. Her prostitute-like attitude is disgusting! I don't need to refer to her acting again because I suppose my sentiments have become very clear. Whereas Melani the Asoka is a brilliant actress and has been among the geniuses who founded the industry. Placing vesiyo's like Gayana Sudarshani, Nirdha Uyanhewa, Piyumi Botheju & Damitha Abeyratne-Sobitha over her is a huge disrespect! Get your fact's right people!
Melani Asoka is the true spirit of acting. Melani Asoka is the north star of sinhala cinema. Melani Asoka is the lifeblood of 90s ceylon method acting. Melani Asoka is the mentor of Jangi Janadare no matter how much she denies and Melani Asoka is the mastermind behind some of the greatest films ever produced, namely "Sambudu Mahima", "Joli Hallo", "Uda Gini Maeda", "Nuba Nadan Apata Pissu" & "Mihidum Wasanthe".

Melanieeeeeeeeeeeeeeeeeeeeeeeeeeeeeeeeeeeeeeeeee ASOKA!!!!! - Chamara35Udayanga
I would rate Melania Triumph in the same league as Melani Asoka! Just go watch නුඹ නාඩන් අපට පිස්සු (2003) / which is more than 3 hours long, before you judge her and be judgmental. She is even better than Meril Steep!
40
Denawaka Hamine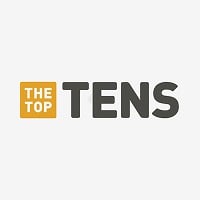 Hell yeah! Come on DH! Remarkable actress! The great mom of Sinhala cinema! THE G>O>A>T>!
I cannot recall whether I have seen a worst twist of rankings in the history of sri lanka than this! It is pathetic! Below are my choices for the top 10 sri lankan actresses. Please respect my decision.

1. Denawaka Hamine
2. Chandani Senavirathne (NOT IN THE LIST)
3. Iranganie Serasinghe (NOT IN THE LIST)
4. Swarna Mallawarachchi
5. Sabeetha Perera (NOT IN THE LIST)
6. Dilhani Ekanayake (NOT IN THE LIST)
7. Nilmini Tennakoon (NOT IN THE LIST)
8. Vasanthi Chathurani (NOT IN THE LIST)
9. Yashoda Wimaladharma
10. Anoja Weerasinghe

Honorable mentions which cannot be entered to the top ten would be: Sangeetha Weeraratne, Kanchana Mendis, Sasanthi Jayasekara, Kusum Renu, Paboda Sandeepani, Maureen Charuni & Malini Fonseka.

Thanks. - Chamara35Udayanga
41
Himali Sayurangi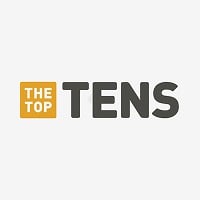 From Sikuru Hathe (2007) to Kalpanthe Sihinayak (2014) to Tsunami (2020), Himali the one and only Sayurangi has showcased to the whole world that she is the Katharine Hepburn of Sri Lanka.
Sanath Gunathilaka said that Himali Sayurangi is the Number 1.
Wena mona kathaada?
42
Muthu Tharanga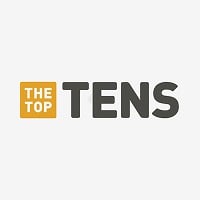 She is the Girl! She has them all in one package.
Muthu or Himali? Muthu or Himali? Muthu or Himali? After a hard decision, I vote Muthu 'the one and only' Tharanga! The sexiest in this list! - HirunikaEP87
In some parts of the country (eg: Pulmuday, Walachchenei, Norochcholei, Pasikuda & Kalkuda) she is known as Thathu Murunga. Even though she & Himali Sayurangi are secret lovers (and the 2 of them looks so alike) she is still one of the best. Top 5 material with Nilmini Buwaneka (Best Wattiamma Actress), Anjula Rajapakshe (Best ingi bingi & komala), Nirdha Uyanhewa (Best Boobs in the Industry) & Damitha Abeyrathna Sobitha (Number One Pornstar in the COuntry).
43
Kanchana Mendis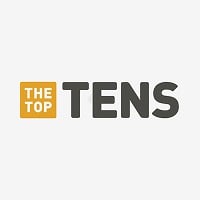 Kanchana not only looks good naked, but acts well with clothes on as well, which is something actresses like Nayana Kumari Welgama, Gayana Sudarshani Sangakkara or Damitha Sobitha Sobitha can never do. That's why Kanchana is good. She even has her own arrack brand called Mendis! Isn't that itself not enough for her to be the number 1 Actress in Sri Lanka?
44
Ayodya Dakshika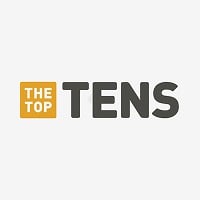 I don't know if she is Sexy or not, BUT SHE CAN ACT!
The Sexiest Teenage Actress out there.
45
Shehara Jayaweera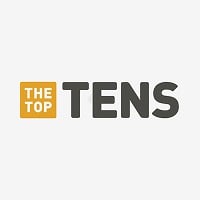 Yes indeed I have never ever seen such a VESI like Shehara Jayaweera!
She is a MILF and what a Vesi! The Best Vesi there ever was and there ever will be!
The Biggest Patta Vesi Ever! She even renamed herself to Shehara Jayaweera De Vesi! That proves she is the Best Vesi Ever! In the movie Seetha Re she acts the character of a keri Vesi while in the movie Thisaravi she acts the character of a paka Vesi. She is 'THE VESI' of Srilanka!
46
Nilanthi Wijesinghe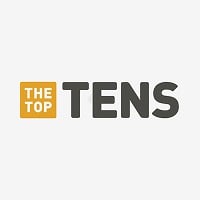 Nilanthi Wijesinghe had the biggest Arms among all female actresses in Sri Lanka. At the '98 Sumathi Awards, Sri Lankan actor & senior gigolo Elson Divithuragama measured Nilanthi's upper arm to be 19 1/2" cold. Right after Nilanthi curled a 27.5 kg dumbbell for 4 sets of 15 reps and was re-measured at 21 3/4" pumped.
Who is the fattest and best actress in Sri Lanka? I believe there's a top 5, not top 10. All these girls who weight in excess of 117 kg (258 lbs) are contestants for the crown: NiIanthi Wijesinghe, Nirdha Uyanhewa, Nilmini Sigera, Anusha Sonali & Duleeka Marapana.
47
Anjula Rajapaksha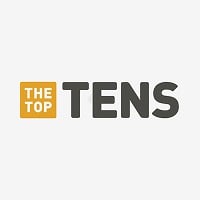 While she was living together with H.M.Sahan Wijesinghe as a straight girl in the suburbs of Angulana, Angula was selling fish in a bicycle before becoming an acress and turning into a lesbian, Angula is the 2nd greatest lesbian actress in sri lanka after Sanoja Bibile. - Chamara35Udayanga
Anjula cited that Gayana Sudarshani was her Lesbian Role model. And no one can over perform Gayana as a Lesbian. Gayana was the Best Lesbian and Anjula is the 2nd Best.
48
Swarna Mallawarachchi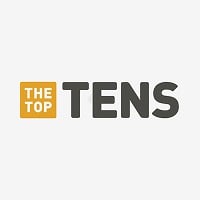 At the beginning of her career she may have been rather tentative in her style of creating character, but with maturity she has developed an intensity and passion which no other actress can equal.
49
Lakshika Fonseka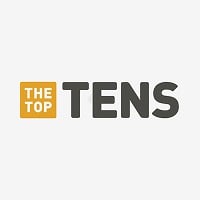 Lakshika Fonseka is more versatile than Himali Siriwardena!
Lakshika acts with raw passion while Himali acts for sheer image.
Lakshika has small, natural boobs which are beautiful while Himali has large, silicone implanted artificial boobs which are disgusting.
Lakshika prefers Whisky while Himali prefers Kasippu.
Therefore Lakshika is better than Himali.
Since she married her lifelong friend and lesbian Nidha Uyanhewa last March, Lakshika Fonseka brought her rather tranquil cinematic exposure to a fire-breathing sensuality. Her uththunga dehadhari parikalpana mewwaeka is higher than Gamini Fonseka, Malini Fonseka, Damayanthi Fonseka, Biyanka Fonkeka, Samanalee Fonseka, Anoma Fonseka, Apsara Fonseka, Aparna Fonseka and even Sarath Fonseka hence Lakshika Fonseka is the best actress there was and will ever be in mother lanka!
50
Anuruddhika Padukkage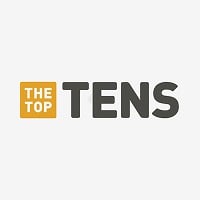 Very charm and sexy girl.
Anuruddhika Padukkage is way better than Deepika Padukone, once said Niroshan Padukka, MP United National Party on a press conference held a few weeks ago
PSearch List