Greatest Television Show Dramas
These shows make you angry, laugh, and even cry. Sometimes these shows leave you under a blanket to the very end.

1 Breaking Bad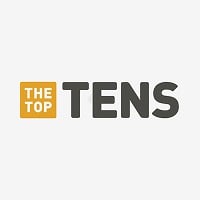 Breaking Bad is an American crime drama television series created and produced by Vince Gilligan. The show originally aired on the AMC network for five seasons, from January 20, 2008, to September 29, 2013.
2008
the shield and the wire is ending
the sopranos has been off the air for a year
mad men has been renewed for a second season THEN

a new show with an interesting plot is coming out and I deccided to watch it on premere night best decision ever I never missed an episode until the finale and the day after that finale aired I said well back to game of thrones and the walking dead
Arguably the television ever made. The Wire is a close second. Bryan Cranston's performance is the best I've seen on any television program. Great story, characters and suspense. Simply magnificent. - afex
Really? This or The Wire or Sopranos is not first? That's a joke of a list. Six Feet Under should be higher as well. - djc20
Best show ever. No question. Heisenberg for president.
2
Lost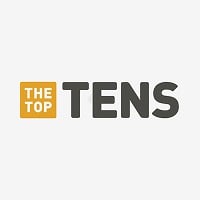 Lost is an American television drama series that originally aired on the American Broadcasting Company from September 22, 2004, to May 23, 2010, over six seasons, comprising a total of 121 episodes.
This show is insanely addictive. Each character has their own interesting background. The island contains so many unexpected mysteries yet to be discovered. I would definitely recommend this show, it should be #1.
Most epic show of all time! Amazing cast, insane twists you would never expect and lovable characters who all have an amazing story. This show is a must watch! 11 should be on top
3
The Sopranos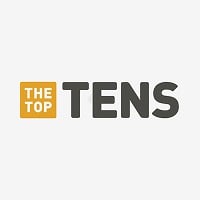 The Sopranos is an American crime drama television series created by David Chase. The story revolves around fictional New Jersey-based, Italian American mobster Tony Soprano (James Gandolfini). The series portrays the difficulties that he faces as he tries to balance his home life and his criminal organization. ...read more.
The only show even close to the Sopranos is Breaking Bad! Nothing else compares!
At least the best show of all time is in the top 5
4
House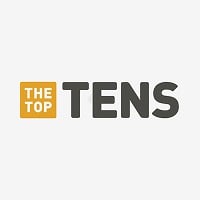 House is an American television medical drama that originally ran on the Fox network for eight seasons, from November 16, 2004 to May 21, 2012. 
Witty and smart using a Brit to play an American in a reworking of the Sherlock Holmes character. The fact they can keep an obnoxious and unlikeable character fresh season after season says so much about the writers, directors and Hugh Laurie. In real life this "doctor" would have been fired. - mgenet
One of the greatest T.V. shows ever... Driven by its content and powerful acting performances...
If your life's no more important than anyone else's, sign your donor card and kill yourself.
House md is and will always be the best show ever. Dr. Gregory House is God.
5 Dexter
6
One Tree Hill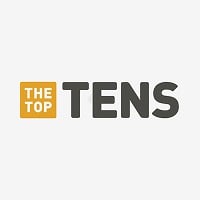 One Tree Hill is an American television drama series created by Mark Schwahn, which premiered on September 23, 2003, on The WB.
Absoulte Fave show of all time it's not like all the others and thats what makes it so good! - xxxAshleyxxx
Most heartwarming show I have ever seen :D
7
The O.C
californai, should i say more
- Homestarmy
"Welcome to the O.C. B*tch! " - ParasN2000
8
Prison Break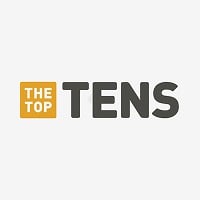 Prison Break is an American television serial drama created by Paul Scheuring, that was broadcast on Fox for four seasons, from 2005 to 2009. The series revolves around two brothers.
Good show, I really only watch Star Trek but I like this show.
9
The Wire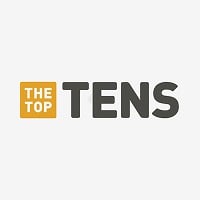 The Wire is an American crime drama television series set and produced in Baltimore, Maryland. Created and primarily written by author and former police reporter David Simon, the series was broadcast by the cable network HBO in the United States.
10
Gilmore Girls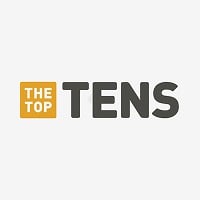 Gilmore Girls is an American comedy-drama television series, created by Amy Sherman-Palladino and starring Lauren Graham and Alexis Bledel. The show debuted on October 5, 2000 on The WB and became a flagship series for the network. Gilmore Girls originally ran for seven seasons, with the final season ...read more.
The Contenders
11
The Walking Dead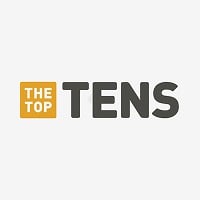 The Walking Dead is an American horror drama television series developed by Frank Darabont, based on the comic book series of the same name by Robert Kirkman, Tony Moore, and Charlie Adlard . Andrew Lincoln plays the show's lead character, sheriff's deputy Rick Grimes, who awakens from a coma discovering ...read more.
12
Grey's Anatomy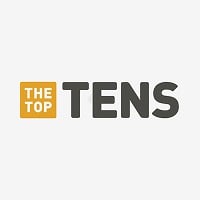 Grey's Anatomy is an American medical drama television series that premiered on American Broadcasting Company as a mid-season replacement on March 27, 2005. The series focuses on the fictional lives of surgical interns, residents and attending physicians, as they evolve into seasoned doctors while trying ...read more.
This show should be #1. It has a lot of drama and we get to see each character develop and overcome their problems. The most amazing and unexpected events occur. We also get to see the relationships formed and the doctor-patient interactions. Best medical drama yet.
13
EastEnders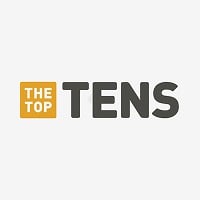 EastEnders is a British soap opera; the first episode was broadcast in the United Kingdom on BBC One on 19 February 1985. EastEnders storylines examine the domestic and professional lives of the people who live and work in the fictional London Borough of Walford in the East End of London.
Eastenders should be first what is house anyways I mean I have a house should I be at the top of the list
Eastenders always has something to wonder about
14
Pretty Little Liars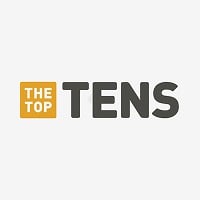 Pretty Little Liars is an American teen drama mystery thriller television series developed by I. Marlene King and is loosely based on the novel series of the same name written by Sara Shepard.
Best show I have ever watched. people think its for only teen girls just because the characters are in high school. that isn't true, because its not the age of the characters that matters, it's the amazing mysterious story line.
Best show I have ever seen! You literally cannot stop watching!
Should be number 1
15
Mad Men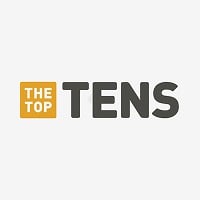 Mad Men is an American period drama television series created by Matthew Weiner and produced by Lionsgate Television.
An absolutely perfect show in every way
16
The West Wing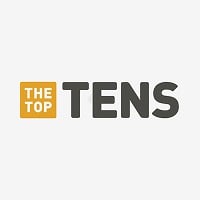 The West Wing is an American serial political drama television series created by Aaron Sorkin that was originally broadcast on NBC from September 22, 1999, to May 14, 2006. The series is set primarily in the West Wing of the White House, where the Oval Office and offices of presidential senior staff ...read more.
17 Oz
18
The Shield
This is THE best T.V. show to air
19 Hollyoaks
20
24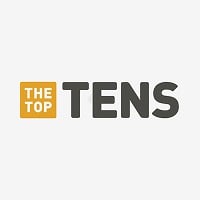 24 is an American action drama television series produced for the Fox network, created by Joel Surnow and Robert Cochran, and starring Kiefer Sutherland as counter-terrorist agent Jack Bauer.
21
Game of Thrones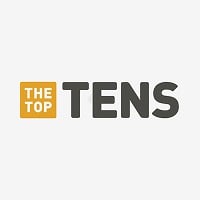 Game of Thrones is an American fantasy drama television series created by David Benioff and D. B. Weiss. It is an adaptation of A Song of Ice and Fire, George R. R. Martin's series of fantasy novels, the first of which is titled A Game of Thrones.
22 Home & Away
23
Gossip Girl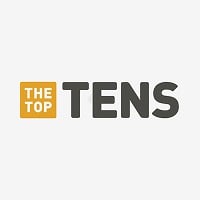 Gossip Girl is an American teen drama television series based on the book series of the same name written by Cecily von Ziegesar.
24
Homeland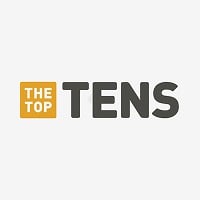 Homeland is an American spy thriller television series developed by Howard Gordon and Alex Gansa based on the Israeli series Prisoners of War, which was created by Gideon Raff.
25 NYPD Blue
26 Neighbours
27 True Blood
28
Smallville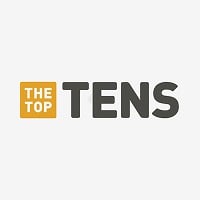 Smallville is an American television series developed by writer-producers Alfred Gough and Miles Millar, based on the DC Comics character Superman created by Jerry Siegel and Joe Shuster.
THIS IS THE BEST SHOW ON THE EARTH THIS SHOULD BE NUMBER 1, ITS BEEN ON THE AIR LONGER THEN ANY OF THESE SHOWS ANYWAYS THATS A VALID REASON WHY IT SHOULD BE NUMBER 1 - terren65
Superman is greater than he is in the motion pictures, beside this the show has great romances and many superb songs included - MatrixGuy
29
Boardwalk Empire
Takes place in the 1920's when Alchohol was forbidden and states real people such as Al Capone
30 Hannibal (2013)
31 Heroes
32 Friday Night Lights
33 Holby City
34 Dawson's Creek
35
Sons of Anarchy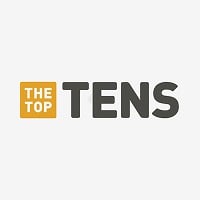 Sons of Anarchy is an American crime drama television series created by Kurt Sutter that aired from 2008 to 2014.
36
Castle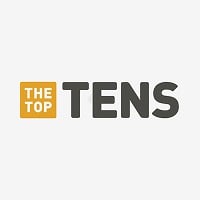 Castle is an American crime-comedy-drama television series, which aired on ABC for a total of eight seasons from March 9, 2009 to May 16, 2016. The series is produced jointly by Beacon Pictures and ABC Studios.
37
Supernatural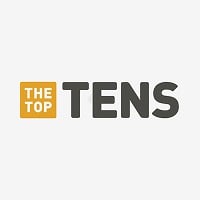 This haunting series follows the thrilling yet terrifying journeys of Sam and Dean Winchester, two brothers who face an increasingly sinister landscape as they hunt monsters. After losing their mother to a supernatural force, the brothers were raised by their father as soldiers who track mysterious ...read more.
How is this show this far down on the list?! It's fantastic!
Not even close to breaking bad but should be higher.
38 Emmerdale
39
American Horror Story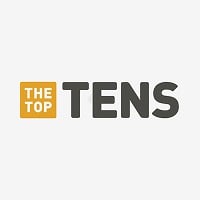 American Horror Story is an American anthology horror television series created by Ryan Murphy and Brad Falchuk. Each season is conceived as a self-contained miniseries, following a different set of characters and settings, and a storyline with its own "beginning, middle, and end."
40 Felicity
41 Kojak
42 Lou Grant
43
Casualty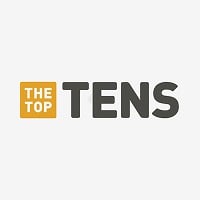 44
Star Trek: The Next Generation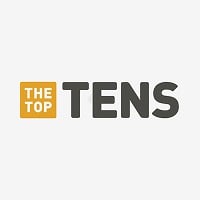 Star Trek: The Next Generation is an American science fiction television series in the Star Trek franchise created by Gene Roddenberry that ran between 1987 and 1994. Roddenberry, Maurice Hurley, Rick Berman, and Michael Piller served as executive producers at different times throughout its production. ...read more.
45
ER
Really good worth a watch once seen you will want to keep watching
46
Gotham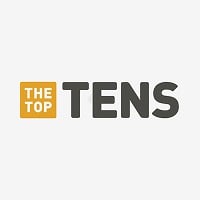 Gotham is an American crime drama television series developed by Bruno Heller and based on characters published by DC Comics and appearing in the Batman franchise, primarily those of James Gordon and Bruce Wayne.
47 Sherlock (UK)
48 Doctors
49
Beverly Hills, 90210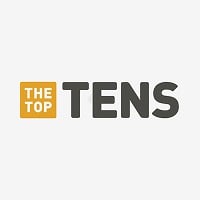 Beverly Hills, 90210 is an American drama television series that ran for ten seasons—originally airing from October 4, 1990, to May 17, 2000, on Fox, and was produced by Spelling Television in the United States—and subsequently on numerous networks around the world.
50
Weeds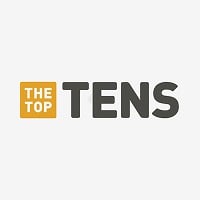 Weeds is an American dark comedy-drama television series created by Jenji Kohan for Showtime. Its central character is Nancy Botwin, a widowed mother of two boys who begins selling marijuana to support her family.
PSearch List