Greatest Tennis Players of All Time
A list that gives the top 10 tennis players of all time!
The Top Ten
1
Roger Federer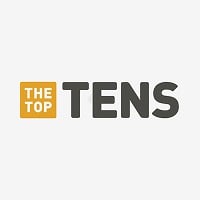 Roger Federer (born 8 August 1981) is a Swiss professional tennis player who is currently ranked world No. 3 in men's singles tennis by the Association of Tennis Professionals (ATP). He has won 19 Grand Slam singles titles, the most in history for a male tennis player. He has held the world No. 1 spot ...read more.
Not only the greatest competitor and sportsman, but achieved against the greatest competition (Nadal, Djokovic). No one else compares with his achievements in the face of such competition, male or female.
The greatest? Maybe, probably. He's definitely my favourite.
No debate he is such a talent and class above the rest
Best tennis player ever and he won the mist grand slams
V 70 Comments
2
Rafael Nadal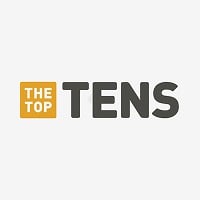 Rafael "Rafa" Nadal Parera is a Spanish professional tennis player, currently world No. 1 in men's singles tennis by the Association of Tennis Professionals.
He's 10-3 against Federer in slams, and 8-4 against Joker! Plus he has an olympic gold medal, the other 2 don't. (He also has an Olympic gold medal in doubles, too)
It is very possible that the 3 best male tennis players are all playing (near the top of their games still) right now (2018). I don't think it's possible to rank them yet. As far as careers that are completed, I'd say Pete Sampras is the best ever (and I'm an Agassi fan) - Federer, Nadal and Djokovic are still writing and building their legacy. Federer at 37 years old is still winning majors (which is insane), Nadal at 32 is still #1 (2nd oldest only to Agassi at 33) and Joker is back at his A-game at 31.. If they all retired today, you'd have to put Federer #1, but taking where they are now, and projecting where they'll end up, I'd say Nadal has the best upside. 17 slams to Rogers 20, but he's 5 years younger..It'll be interesting to see where they end up
For me, greatness is a combination of two factors: how good were you at your best and how long did you stay that good? Djokovic at his best is the greatest player the game has ever seen, but he's only performed at or near that level for about 3 years. Federer demonstrated incredible consistency and longevity, remaining at an elite level for nearly 10 years, but even at his best he was a step below the level Nadal and Djokovic have achieved. Nadal is the best combination of longevity (first major in 2005, still going strong 8 years later) and peak performance (winning record against every top competitor of his era, particularly Federer, and the highest overall winning percentage of any player in the open era).
best na
V 49 Comments
3
Novak Djokovic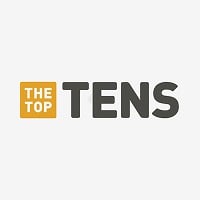 Novak Djokovic is a Serbian professional tennis player who is currently ranked world No.1 in men's singles tennis by the Association of Tennis Professionals.
He is clearly the best, whether you like it or not.
King
Class player
Roger Federer used to be the best now he's third then it was Rafael Nadal now it is Novak Djockavic this is how to real lost goes 1. Novak Djockavic
2. Rafael Nadal
3. Roger Federer
V 26 Comments
4
Pete Sampras
Federer until recently didn't have the competition that Sampras faced throughout his entire career. Sampras faced Borg, McEnroe, Agassi, Chang, Martin and even Federer himself and if he had continued to play, he would have won more majors.
Lord I miss this guy's matches. He made it look so easy to win, until the day I picked up a racket and learnt it is quite the opposite.
Based upon the competition he had to play against, and that volley and serve of his, he is the greatest!
14 grand slams winner! I know Federer has 17 but 14 is a lot and a great serve also
V 5 Comments
5
Bjorn Borg
He was my costume for Halloween it was pretty nice he hurt ma back so it wasn't really that great but still don't care
He is the only tennis player to have won Wimbledon and the French Open in the same year for 3 consecutive years
won Wimbledon a record 5 times in a row and the French an all time 6-times record, and he also won them 3 time back to back, in a ROW!!
Just the best at his time
V 2 Comments
6
Jimmy Connors
He only won 8 slams but he played against much tougher competition. In his era, at least six opponents had multiple slam wins. Today, it's the same three guys winning everything.
Great backhand and service return. Excellent footwork and determination.
GREAT FIGHTER, THE LONGEST CAREER AMONG THE TOP PLAYERS. IF HE HAD HAD A BETTER SERVICE...
7
Steffi Graf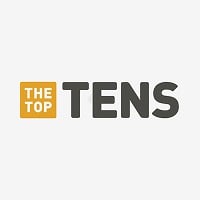 Way better than Navratilova and Connors atlast.
She had talent, she had character. She hardly lost her cool even when she was losing. She gave no excuses for ehr lost. she is the epitome of what sportwomaship should be
What idiot would put a person with 22 major champoinships, 107 titles, held the 1 ranking for 377 weeks.. And won at least 4 majors on all surfaces this low? Your post has not validity
Achieved the Golden Slam, and many, many more
8
Boris Becker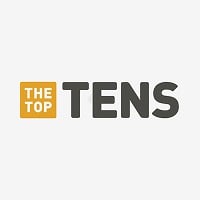 9
Ivan Lendl
Ivan has to be way higher than this all his wins tournaments won and his year in the top come on know
Unglaubliche schlage wenn man bedenkt das er in den 80er jahren gespielt hat und die tennisschlager von heute fast nicht zu vergleichen sind
10
Martina Navratilova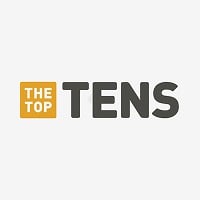 Definitely the greatest tennis player to have ever lived. She ruled the court like an empress. The champion of 18 Grand Slam singles, 31 Grand Slam women's doubles and 10 Grand Slam mixed doubles titles (phew)... Now ask who is the best.
How on earth can Djokovic be placed in front of Navratilova?
One of the greatest in regards to their gender
The Contenders
11
Andy Murray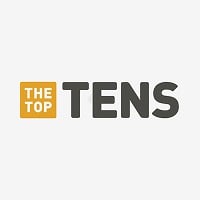 He isn't a legend but quite good voley
He is one of the best and most talented athletes ever. He has an exquisite backhand. Amazing footwork. Strong emotions, and he's crazily passionate about the sport.

He will be a grand slam winner and a legend soon.

-Mohammad Nawaflih
He win every match in this year
Murray has won Wimby! Yay!
V 1 Comment
12
Andre Agassi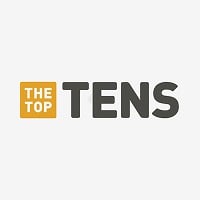 Should be number 3 behind Federer and Sampras.
He is so good look at his stats
He is really the best player EVER!
13
John McEnroe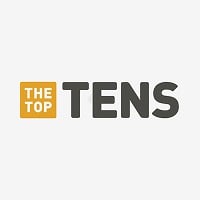 John Patrick McEnroe Jr. is a retired American tennis player, often considered among the greatest in the history of the sport.
Mac should be higher on this list. His 7 slams aren't spectacular, but he carried the US Davis Cup team for years and is the greatest doubles player on this list, with nobody close. And...he had the prettiest game to watch from a fan's perspective, again nobody close.
14
Serena Williams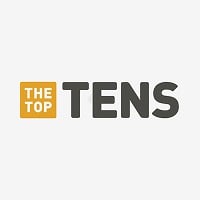 Serena Jameka Williams is an American professional tennis player. The Women's Tennis Association ranked her world No. 1 in singles on eight separate occasions between 2002 and 2017. She reached the No. 1 ranking for the first time on July 8, 2002.
Number 1 player of all time... ask McEnroe
Should be no. 1 not no. 18
GO SERENA!
Should be no#204 because she lost to he 203rd best player in the world 6 sets to 1 whilst he was drunk.
15
Rod Laver
Laver won the grand slam (all 4 majors) as an amateur in 1962. He then turned professional and as a result was banned from playing the 4 grand slam tournaments for 5 years. He was allowed back in 1969 when tennis turned professional and duly won the grand slam again in 1969. How many grand slams would he have won if he wasn't banned for 5 years? He is the only player to win the grand slam twice and the only player (male or female) to win the grand slam in the open era. He also won the doubles grand slam 6 times and the mixed doubles grand slam twice. He was won the Davis Cup 5 times as a member of the Australian team. How's he going so far?
2 Grand Slams - Unbelievable. Most of those in the list above Rod have never achieved one Grand Slam! - John McEnroe had the best touch and was by far the most entertaining but Rod Laver has it on achievements. - plmilligan1968
unstoppable on all surfaces. grand slam X 2. several years apart, I might add. In his time, he was by far the best.
You make rod laver number 13 how about number 4 or 3 or even 5 you idiots
V 6 Comments
16
Monica Seles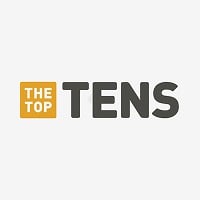 Without a doubt, the greatest womens tennis player in the game at her time. Even Martina Navratilova went to Florida to bring Monica Back to the game after her stabbing, that says allot.
Without the stabbing would have dominated as Graf before her, unconventional but steely! A true champion.
A true champion. One of the hardest fighters the game has ever seen.
17 Lleyton Hewitt
18
Margaret Court
Did better than most people against Evert on clay - which is saying a lot.
Margaret Court was measurably faster than the players of today beating the best Australian female sprinters over 100 meters. She bench pressed greater weights than the current female players. After having a child she serve volleyed on clay to beat Chris Evert in the French Open stopping the longest clay court run for a woman. Her doubles skills with serve volley tennis added to her Grand Slam showed she was a multi skilled tennis player. She won more slams than anyone.
19 Justine Henin
20
Jo-Wilfried Tsonga
He is one of the most aggressive tennis players ever. Once he has confidence he can sometimes be unstoppable.
Jo fights until the end, for example, against Roger Federer in Wimbledon 2011 when he was 2 sets down, and in the 3rd set he built up his confidence, and in the 4th and 5th he was ripping winners to Roger Federer.
21
Venus Williams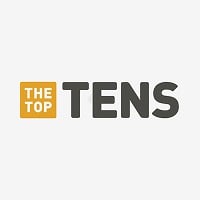 22 Mardy Fish
23
Maria Sharapova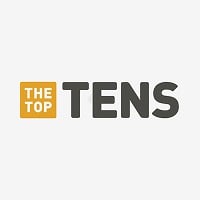 Maria Sharapova is a Russian professional tennis player of Belarusian descent. Sharapova has competed on the WTA tour since 2001. She has been ranked world No. 1 in singles by the WTA on five separate occasions, for a total of 21 weeks. She is one of ten women, and the only Russian, to hold the career ...read more.
Maria sharapova is so talented and the most beautiful tennis player
Maria is best female and so hot
24
Andy Roddick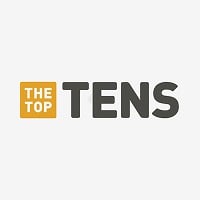 25
Chris Evert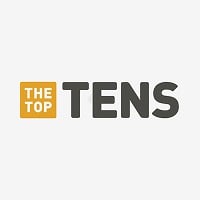 An all time great. She changed how women played tennis and she was the first teenage terror.

There were a spate of Chrissie clones and the modern day game has the mark of Evert. She started it. When she started in the early '70's, her game and poker face demeanor was a novelty and opponents could figure out neither her game nor her!

She destroyed top players and their reputations from age 15 and instilled a sense of fear and helplessness in opponents including the top women. She rarely lost to someone she was not supposed to lose to, and often won 6-0,6-1.

She sowed doubts in the minds of serve and volleyers through excellent anticipation and service returns, followed by lobs and passing shots. She made them look silly - with her lobs when they rushed the net and with her drop shot when they stayed back. And boy... she made them run side to side, and front to back. Tiring and demoralizing! On the other hand Evert seemed to never run and never sweat. It was ...more
Evert laid the foundation of the modern game. And she did this almost 50 years ago! Imagine the havoc she created back then with her novel game. She won 0 and 1 regularly and terrorized the other women in the 70's.
The player that had the best winning percentage of all time is the best player in my book!
One of the greatest ever in women's tennis. Changed how the game was played and laid the foundations of the modern game. Right from the outset at age 15 in 1970, she built winning records against all the top players of the time - Margaret Court, Billie Jean King, Rosie Casals, Virginia Wade and Francoise Durr. And she did it in style often demolishing them with her baseline game, lobs and passing shots. Younger players such as Evonne Goolagong were also ruthlessly put down and she remained dominant through most of the 70's and remained in the top 2 through 1985.
26 Ernests Gulbis
27
Pancho Gonzales
He was the best tennis player in the world throughout the 1950's and into the early 1960's. After 1949, when he turned pro, he was ineligible to play in the major championships until 1968, when he was 40 years old. It is shameful that he is consistently left out of the top rankings. He might well have been the greatest tennis player of all.
28
Stanislas Wawrinka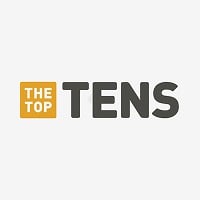 I love wawrinka he is the best tennis player ever I wish I could be him
Crazy ass backhand
Awesome backhand
29
Simona Halep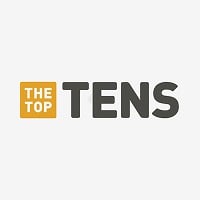 Amazing Go Romania,
She is such a great player!
30 Stefan Edberg
31 Aisam-ul-Haq Qureshi
32
Marcelo Ríos
He had the biggest natural talent, he changed the game, his weack back and his lack of discipline were his only rivals
The GOAT
33
Billie Jean King
Bullies Jean by Michael Jackson hey this is a song you copycats she stole the name of a song this is copyright so bad so so bad
34 Tim Henman
35 Goran Ivanisevic
36
Patrick Rafter
Talented, creative, serve great, volleys superb,always showed exemplary sportsmanship, played and was never dull to watch,never in the tabloids for going off the rails, donates portion of US open prize money to children's hospital.

Great role model for all ages and gender.

Respect and well down Patrick!
37
Ken Rosewall
For 20 years Ken was in the top three in the world - a feat which I don't think has ever been equalled. At 39 he was able to beat 3 of the best grass court specialists in the world - Tanner, Newcombe and Smith - to reach the Wimbledon final. Amazing.
38
Evonne Goolagong
She's so good and an Abo
39 David Ferrer
40 Tomas Berdych
41
Janko Tipsarevic
We Serbs are just to good at this sport - trazel
42
Viktor Troicki
This guy is Norwegian! -10/10 he is so cool and dumb I love and hate his eye balls
43 Thomas Muster
44 Victoria Azarenka
45
Bernard Tomic
Bernard is good in every surface, he has so much skill and potential to be number 1 and he likes to win. For example in 2011 the WImbledon quarter-final against Novak Djokovic, even if he lost it shows he has a great chance to win many Grand slams on any surface or even be World #1
Are you kidding? Who put him on here? - trazel
46 Daniela Hantuchova
47 Tommy Haas
48
Sebastien Grosjean
Um who is this guy I never heard of him
49 Jim Courier
50 Marat Safin
PSearch List
Related Lists

Best Male Tennis Players

Best Female Tennis Players of All Time

Hottest Male Tennis Players

Predicted Top Ten ATP Tennis Players of 2020
List Stats
2,000 votes
56 listings
11 years, 335 days old

Top Remixes (14)
1. Roger Federer
2. Novak Djokovic
3. Rafael Nadal
kpw2000
1. Roger Federer
2. Pete Sampras
3. Rafael Nadal
Macc
1. Novak Djokovic
2. Rafael Nadal
3. Roger Federer
synzacky
View All 14
Error Reporting
See a factual error in these listings? Report it
here
.