Greatest Things Ever
preachinpreach
The Contenders: Page 2
21
Best Friends
Best friends are these friends that always help you in every moment and they're a fondamental part of your life for sure, a real and sincere friend is much better than have 100 fake friends. - DaisyandRosalina
I love my friends without them I'd be depressed and lonely.
No one is truly your best friend except your true love - YOSHIA2121
My freinds COULD NOT BE BETTER!
V 1 Comment
22
Happiness
People need to stop with Jackie Evancho. Nobody'd be all up in a bunch if she was four years older!

HAPPINESS, on the other hand, a product of love and togetherness, and friendship and confidence, is something I strive much more for. - higgsboson2142
Whats LIFE if you're not HAPPY with it?
V 1 Comment
23 Being Happy
24
Animals
They should be number two. When I'm sad, I just confront a pet, who instantly makes me feel better! They don't kill, tease, disrespect, beat up, betray (I could go on and on) just as humans do. Sure, they may seem like their our inferiors, but they are our superiors. Would smarter people depend on money to live? Would they add porno movies to a list like this? I think not. They go through insanely hard things, and still survive. If a human like you were placed in the rain forest or in a desert, you'd die in a matter of days, but they are smart and will survive. They made up their own languages too, but need fewer words to understand each other. Heck, they don't even need words, just sounds. They have to face so many hardships, more than half due to humans, and this is how we repay them? By eating them, chopping down their homes, killing their friends and family for fun, disrespecting them, and not even acknowledging them enough on a Top Tens list? We are really evil.
Animals are actually better than humans if you think about it, BECAUSE HUMANS KILL ANIMALS!
I think other animals are superior to us in everyway, and we never acknowledge them enough! They are amazing, and stay strong when terrible people make fun of them, torture them, and neglect them. They are not tools or objects...they are our past, present, and future. Let's vote for this...for the animals
ANIMALS I LOVE ANIMALS! PEOPLE WHO ABUSE ANIMALS SHOULD GO DIE A FIERY DEATH WITH THE WORLD LAUGHNG AT THEM. THEN I WILL KICK AND SPIT AT THEIR GRAVE! I LOVE ANIMALS GO ANIMALS! PUT THIS HIGH!
25
Computer
without computers we would be back in the stone age... computers rule... windows sucks... linux rocks. - eddie
26
Cars
I've always loved cars since a very young age. The best programme ever is Top Gear.
I could not live without cars and bikes suck -
4 doing sick SKidz
If there was no car then how would we kill stuiped people. No car crashes means more stuiped people
27
Metal Gear Solid
Or just video games in general... Haha definitely that best thing ever on my list!
28 Doritos
29
Books
There is a reason I'm the only comment - DadBeater69
I like books
31 Old Disney Shows!
32
Xbox 360
I sold my Xbox and had more fun spending the $399.99 I got from selling it than actually using that piece of junk.
This can be changed to Xbox One now that is is a better console and Xbox 360 is discontinued.
Why? I know Xbox 360s are great and all, but do they really deserve to share a list with life, family, love, and friends? - RisingMoon
I am dead without Xbox 360
33
Heaven
How is heaven below porn and sex?
Its heaven! Come on people
Heaven is not real - EggBellyMiner
34
Science
Without science we wouldn't have electricity, medican, surgery, the internet, or other things on this list. Also, I'm probably gonna get thumbs down for what I'm gonna say, so early sorry. I think putting God in first place may offend people who don't believe in God. So to respect other beliefs, God shouldn't be in 1st place. Just saying what I think. - Skullkid755
35
TheTopTens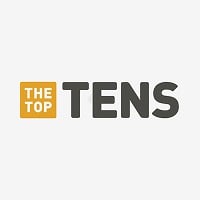 A site about lists to share you're opinion, it can't get better.
36 Laughing
37 Fun
38 People
40 Don Orsillo
PSearch List
Recommended Lists
Related Lists
Ten Most Annoying Things About Parents

Most Annoying Things in Life
Top 10 Things to Buy with $100
Top Ten Most Important Things In Life
List StatsUpdated 26 Jun 2017
4,000 votes
386 listings
9 years, 285 days old

Top Remixes (43)
1. God
2. Jesus
3. Life
TopTenJackson
1. Children
2. Happiness
3. Love
mjkap1
1. God
2. Life
3. Family
venomouskillingmachine
View All 43
Posts
Error Reporting
See a factual error in these listings? Report it
here
.