Best Thrash Metal Bands
1
Megadeth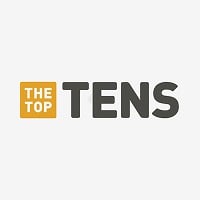 Megadeth is an American thrash metal band from Los Angeles, California. Megadeth was formed in 1983 by guitarist Dave Mustaine and bassist David Ellefson, shortly after Mustaine was fired from Metallica. They have released 15 studio albums to date, and have gone through many lineup changes, with Dave ...read more.
Metallica are only only famous for their first 4 albums, how can they be the best Thrash band if they can't even keep true to their own genre? Megadeth's Mustaine has some extremely creative stuff and is a beast on the guitar. James, Dave, Lars, and Cliff. If this line up had existed, It would be out of the question.
If Metallica are only famous for their first 4 albums, then so is Megadeth. Countdown To Extinction is for Megadeth what the Black Album is for Metallica. - Adrian_4
99 ways to vote this to best
Just listen trust or peace sells so your hooked!
Fastest and heaviest thrash metal band on earth!
Trust and Peace Sells aren't even thrash. Their fastest songs are Rattlehead and Good Mourning / Black Friday. - Alkadikce
Good to see the best thrash metal band at its place. Slayer should get second place, though. Dave is a genius and stayed true to his music. - danuprankalayanamit
First 4 albums are absolutely incredible, ESPECIALLY So Far So Good, So What and Killing is my Business - VincenzoAureo
2
Metallica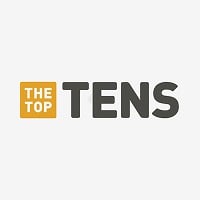 Metallica is an American Thrash Metal band formed in 1981 . The original lineup was James Hetfield (Vocalist and Rhythm guitarist), Dave Mustaine (Lead Guitar), Lars Ulrich (Drums), Ron McGovney (Bassist). The group came into mainstream from their Self-Titled album and the hit single "Enter Sandman". ...read more.
Their first four albums are amazing. They weren't as awesome after that, but those first four are enough for me to say Metallica is my favorite metal band.
Wow, Metallica are only famous for their first four albums? What about The Black Album, which has sold as many copies as every Megadeth album combined? And Dave stayed true to his music? You're joking, right? What about Youthanasia, Cryptic Writings, and Risk, huh? Metallica are sellouts, and Megadeth aren't? That's weird, because Dave Mustaine himself has stated that Risk was supposed to be Megadeth's breakthrough in the commercial rock scene, and that it was intended to be a #1 album. And in any case, Megadeth aren't even truly thrash metal, they are closer to speed metal because they aren't very heavy. And whoever says Metallica isn't heavy, listen to the opening riff of Fight Fire with Fire then try and tell me they aren't.
At least Megadeth had a better and more metal comeback with the 'system has failed' in 2004! Metallica is still sleeping
Posers may hate post-Justice Metallica, but their first 4 albums are all god tier thrash - VincenzoAureo
Real Godfathers of Thrash. They have started it all, nothing more to say.
3
Slayer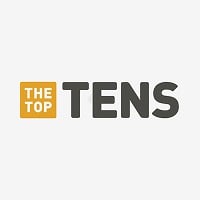 Slayer is an American thrash metal band from Huntington Park, California, formed in 1981 by guitarists Jeff Hanneman and Kerry King. They rose to fame with their 1986 album Reign in Blood, and is credited as one of the big four of thrash metal bands, the others being Metallica, Megadeth, and Anthrax. ...read more.
Metallica please stay out of this for once and fans actually vote for music that's actually GOOD not just cause its Metallica. First 4 albums were spectacular now there total garbage. Slayer never disappoints their music is amazing Start to Finish there the best there will ever be
Such mixed responses: the bottom line is all four bands in the top 4 right now are all number 1 best thrash metal band - germshep24
I think Slayer is the best thrash metal band because they uphold the best qualities of the genre-lightning speed, raging aggression, full on rebellion and lyrical themes involving apocalypse, religion and war!
Metallica, Megadeth, Anthrax and Slayer together all changed the world, lead the revolution and spawned some of the most explosive and electrifying music ever but Slayer takes the crown because not only did thrash provide much needed adrenaline and power into music but Slayer injected a lethal dose of wickedness and intensity into the genre
The most evil and aggressive of the big 4. amazing guitar work, tom is an awesome vocalist dave was by FAR the best drummer in metal. everything about Slayer is just better
Whoever said Megadeth is the heaviest and fastest Thrash Metal band is WRONG! Slayer is the heaviest and fastest Thrash Metal band. Ever heard Chemical Warfare, Flesh Storm, Dittohead, Hallowed Point, Born Of Fire, Consfearacy, Hate Worldwide, Payback, Necrophobic, Jesus Saves, Killing Fields, Snuff?
Kreator, Sodom, Demolition Hammer, Dew-Scented are heavier than Slayer - Alkadikce
4
Testament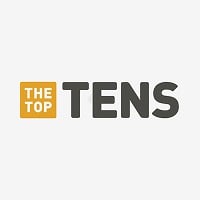 Testament is an American thrash metal band from Berkeley, California. Formed in 1983 under the name Legacy, the band consists of vocalist Chuck Billy, guitarists Eric Peterson and Alex Skolnick, bassist Steve DiGiorgio and drummer Gene Hoglan.
amazing riffs, solos and drumming. You can actually hear the bass (not like some other thrash bands) and also Chuck has an unique eargasmic way of singing
MUCH better than Exodus. Has great early stuff like their first three albums and awesome modern stuff like their last 2. PRACTICE WHAT YOU PREEEACH - VincenzoAureo
Testament is one if the greatest thrash metal bands ever. Disputably the best vocalist, Chuck Billy, and best lead guitarist, Alex Skolnick, in thrash. Kick ass from The Legacy to Dark Roots of Earth and forever. Chuck Billy beat heart cancer and still maintains a great voice. Plus the only selling out they've done was experimenting with death metal.
The Ritual is kinda selling out, but I don't mind it

Demonic is nowhere death metal, yes, the vocals are unclean but it's more groove/industrial metal with growls - Alkadikce
There is an interesting phenomena in thrash metal.

Group A: Metallica, Megadeth, Slayer, Testament, Exodus, Coroner, Dark Angel, Sepultura
Group B: Anthrax, Overkill, Kreator, Destruction, Death Angel, Annihilator, Flotsam and Jetsam
Fans of group A bands constantly feel the need to bash all the other bands in group A trying to promote the one they prefer, while they usually don't care about group B at all. Group B fans usually like all of the group B bands and only care about the band they're listening to at the moment. - Alkadikce
5
Kreator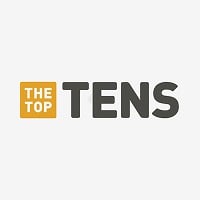 Kreator is a German thrash metal band from Essen. Their style of music is similar to that of their compatriots Destruction, Sodom and Tankard; along with those three bands, Kreator has been referred to as one of the "big four" of Teutonic thrash metal, and they are often credited with helping pioneer ...read more.
Nowadays, Kreator is in my opinion the leader of the thrash metal. Their music is brutal and fast, yet it also comprises a lot of melodic stuff.
They sound either more death/thrash (1980s), or melodic death metal (Coma of Souls, Violent Revolution onward) than thrash metal in my opinion.

Edit: Coma of Souls is pure thrash! - Alkadikce
Kreator always stay true to their roots. And are still making great albums today. The big 4 have always lived off their former glories. Kreator deserve to be top of the tree. Phantom Antichrist is a masterpiece.
Why is Metallica first place? Metallica WAS a really great band with awesome Songs, yeah, but they aren't Thrash anymore. Kreator also had his ups and downs, but they were Thrash, they are Thrash and they will be Thrash for all times.

I think this List should look like that:

1. Kreator
2. Sodom
3. Megadeth (also no more real thrash, but more than Metallica
4. Slayer
5. Metallica
6. Sacred Reich ( one of the most underrated bands

And for the end only one question:
Who put Venom, Machine Head, Suicidal Tendencies and Soulfly on this list? Also great bands, but no Thrash.
6
Overkill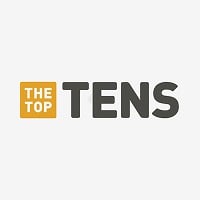 There are no bad Overkill albums, You can listen to their discography for years without getting bored!
Everything is good. His voice, drums, everything. Top 3 favorite bands for me - Dsgt
I grew up with the trash movement and experienced the birth of speed. I still buy every new release by the Big Four and their (supposed) little brothers; Testament, Exodus and Overkill. However, Overkill wins on pure consistency. While the others were breaking up, taking a long hiatus or releasing steaming piles of St. Anger, Overkill weathered the storm and continually produced quality thrash albums. While the next generations were paying ridiculous prices to go watch Linkin Park lip sync, I was paying twenty bucks a ticket to watch Bobby Blitz scream his balls off. They never disappoint. Overkill is the true thrash band in every sense of the genre. - Relixx599
I love metallica for more then 20 years, but when you talk about trash, Overkill and Exodus comes first!
7
Anthrax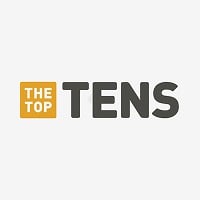 Anthrax is an American thrash metal band from New York City, formed in 1981 by guitarist Scott Ian and bassist Dan Lilker.
Anthrax is underrated, they are the best out of the big 4 today and every album they put out with Joey belladonna is excellent - Sabbath
Anthrax is one of the big four of Thrash - D2Demon
Great addition to the comments, it really enhances my perception of Anthrax as a band - dubsinthetubs
"Shouldn't be in the big 4" my ass. First 3 albums kick ass and they have good stuff spread around nowadays, definitely the least accessible of the big 4 but very interesting. - VincenzoAureo
Thrash Metal is my favourite music genre and I think that pretty much every band included in it has an incredible ability to compose music. but to my ears Anthrax, Slayer, Metallica, Megadeth and Testament have something that differenciates them from every other band; something that elevates them. Anthrax has one of the best vocalists ever and also afforded to combine Thrash Metal with Rap. Slayer has incredible speed and heaviness, Metallica has wonderful melodies, solos and some of the best lyrics in the history of music. I also liked his "experimentations" (Load, ReLoad and St. Anger). Megadeth is technically invincible and has lots of divine solos. Testament is basically a band that takes every peculiarity of a typical Thrash Metal band and brings them to a whole new level. These are the bands that I think should be in the top 5 (I don't mind the order) so I vote for Anthrax because they don't deserve to be any number below 5 in the list.
8
Exodus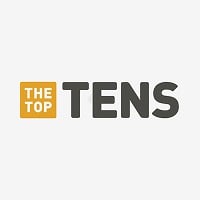 Exodus is an American thrash metal band formed in 1979 in Richmond, California. Spanning a career of 37 years, Exodus has gone through numerous lineup changes, two extended hiatuses, and the deaths of two former band members.
Exodus are the greatest Thrash band, better than Metallica or Slayer, they're just.. Metal in its Purest Form!
Most Brutal Concerts. Just listen to Bonded by Blood. Every song on there is great. Love all the other bands in the top ten too, but for me Exodus defines Thrash.
I didn't like their old stuff, and I couldn't believe after listening their newer works that I missed this amazing band. The re-released bonded by blood named "Let there be blood" was one of the most amazing albums I've ever heard. Their new songs kick-ass, insane riffs, amazing solos. Away megadeth - exodus!
Alongside Anthrax, and to an extent Metallica, Exodus is one of the most influential heavy metal bands out there. They, along with Metallica, are the earlier documented band of the thrash metal movement, being formed in 1980. Not only did they help get the thrash movement out of the Bay Area, but some of Exodus's members would go on to do bands such as Possesed, which is the first death metal band, meaning that Exodus started thrash, death, and to an extent, black metal.
9
Sepultura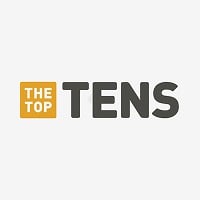 Sepultura is a Brazilian heavy metal band from Belo Horizonte. Their first album, Morbid Visions presented a proto-black metal sound with Wagner Lamounier of Sarcófago. Sepultura's sound varies by the album, from thrash metal, groove metal, and even death metal.
I love how the "big 4" are in the top four. But Sepultura deserves AT LEAST to be in the top ten - Wopwop
It is fun looking at this list in the future because on three of the big 4 on in the top 5 - germshep24
1) Sepultura
2) Slayer
3) Testament
4) Kreator
5) Exodus
6) Anthrax
7) Overkill
8) Death Angel
9) Havok
10) Venom
Many think that the band died when Max left, but the band has good songs of this era like Convicted in Life - rock2metal
Sepultura always had been the best band. While Slayer still brings the same old to us, and Anthrax is not that good already, Sepultura still kicks our asses with new innovative elements like they always did this. Hell, music must be developing over time, it should never stay in the same old thrash metal traditions! We want something innovative!
10
Sodom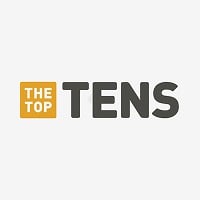 Sodom is a German thrash metal band from Gelsenkirchen, formed in 1981. They have gone through many line-up changes, leaving bassist vocalist Tom Angelripper as the only constant member.
Top 3 thrash bands ever, their demos are 10 times heavier and rawer than Venom but made during the same time. In the Sign of Evil is a pure masterpiece, their early stuff kicks ass and their new melodic-thrash stuff is incredible as well. - VincenzoAureo
Persecution mania and agent orange are pure classics and tapping the vein is one of the most underrated thrash albums in existance.
One of the heaviest Thrash band of all time. Even heavier than Slayer. - DarkBoi-X
Demolition Hammer is probably heavier than both, although heaviness in thrash has very little relevance to quality in my opinion. The heaviest thrash bands are often monotonic and heavy for the sake of being heavy, and they would get sub-par if we would take some of the heaviness away (this applies for Sodom as well). If I want heavier music than regular thrash I will listen to death metal instead. - Alkadikce
One of the greatest thrash bands of all time. Listen to agent orange, tapping the vein, nuclear winter and m-16 and tell me they aren't up there with the rest of them
The Newcomers
?
Children of Bodom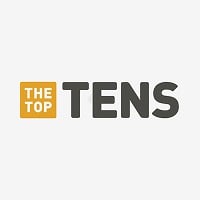 Children Of Bodom is a melodic death metal band from Espoo, Finland. Formed in 1993, the group currently consists of Alexi Laiho, Janne Wirman, Henkka Seppälä, Jaska Raatikainen and Daniel Freyberg.
The Contenders
11
Pantera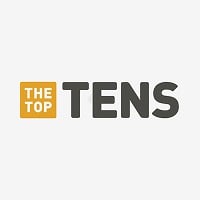 Pantera was an American Heavy Metal band formed in 1981 by guitarist Dimebag Darrell and drummer Vinnie Paul. The band started out as a Glam Metal act in the 1980s with little success. After discarding their original lead vocalist and enlisting Phil Anselmo, the band signed a major record deal with ...read more.
Phil Anselmo is a better singer than James Hetfield
Dimebag is a better guitar player than Hetfield and Kirk Hammett combined.
Vinnie Paul is a better drummer than Lars Ulrich.
Pantera are better than Metallica in every aspect.
Exactly, metallica is more emotional, that's all they got on Pantera really. - EliHbk
They did something nobody except Metallica could do... Get a number 1 cd. And they even did something that nobody at all could do, stop grunge dead in it's tracks. Walk is one of the greatest songs of all time, if not the best. I would even dare to say that they eclipsed every other thrash band in history. Including the one's who influenced them. R.I.P. dimebag
These guys, especially Dimebag with his soloing, made thrash popular throughout the 90s. They should be a lot higher, in the top 4 most definitely. - petrucci75hammet
Pantera is a great metal band but most definitely not Thrash - germshep24
Technically they are because Groove Metal is really just slow Thrash - DarkBoi-X
12
Death Angel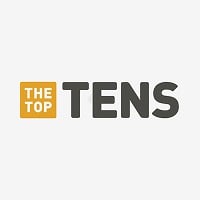 Death Angel is an American thrash metal band from Daly City, California, initially active from 1982 to 1991 and again since 2001. Death Angel has released seven studio albums, two demo tapes, one box set and two live albums.
The old albums are great but so are the new ones. The Dream calls for Blood, The evil Divide and Humanicide kick ass. Plus they're one of the best and most intense live bands
Absolutely great thrash band the ultra violence is one of the only proper all the way through thrash albums! And is way better than anything metalica a have put out as a whole piece. Plus there are too many bands on the wrong list and too many missing. Log, machine head, voivod etc where's dark angel!
Their first three releases were remarkable, varied, and of the highest calibre. Yes, disaster struck at the height of their powers, but they could have been anything.
Not saying this should be top (that spot rightfully belongs to Megadeth, Metallica and Slayer) but Death Angel should be higher.
13
Annihilator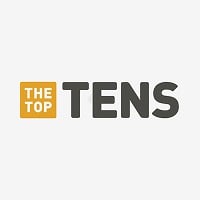 Annihilator is a Canadian thrash metal band founded in 1984 by vocalist, guitarist, bassist, songwriter, engineer, producer, mixer and mastering engineer Jeff Waters and former vocalist John Bates.
Metallica is my too 1 but this band need some recognition

My personal top 5
1- metallica
2- slayer
3- megadeth
4- annihilator
5- exodus
6- anthrax
7- havok
8- testament
9- death angel
10- kreator
Personally my favorite thrash band, although I see a lot of bands on this list that aren't thrash, so I guess voting for what fits the list doesn't matter
Awesome band Jeff Waters is definitely one of best Guitarist in metal
Jeff Waters has got to be the greatest thrash metal guitarist of all time. Listen to the albums Alice in Hell and Never Neverland if you're not convinced.
14
Destruction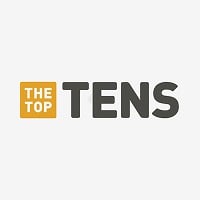 Destruction is a German thrash metal band. They are considered one of the "The Big Four" of the German thrash metal scene, the others being Kreator, Sodom and Tankard.
Destruction is the perfect band of Thrash. Metallica can't be compared with Destruction. Destruction is the best of Thrash.
Wow, Slipknot and LOG is just above this, sad to see the direction our youth are going. Anyway, they're not thrash!
True Thrash Metal, should be in the top 10.
Good back then. Still good. They are the gods of thrash (maybe next to Exodus... maybe)
15
Coroner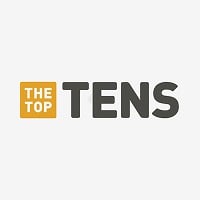 Coroner is a Swiss thrash metal band from Zürich, formed in the early 80s. They have been called "the Rush of thrash metal" for their increasingly complex style of progressive rock-infused thrash. They garnered relatively little attention outside Europe .
If you take the best songs from each one of the other bands in this list and the from that compilation you take only the best songs, you'd would only get fillers compared to what Coroner has to offer.
I can't even express how happy I am just to see this band even featured within the top 100, let alone 13th!

Criminally underrated! Arguably one of the most underrated bands, that term is overused but Coroner is honestly the epitome of the word. Not to mention they are a trio on top of all; if you like Rush and thrash metal, this is the band for you.
Amazing how their aggressive impetious music is so sophisticated at the same time. Despite the fact that their career was just about 7 years long, they evolved from being just thrash metal band to very high level of musicality. Just check their albums Mental Vortex and Grin, compare them to Metallica 90's sloppy stuff, and you'll make sure who's the boss here!
Very overlooked band, even though everyone who knows them loves what they accomplished over their five album run. They are essentially the Rush of thrash metal. Very progressive and we'll structured music. Their older material is very neoclassical speed/thrash metal but each album became more progressive than the last.
16
Razor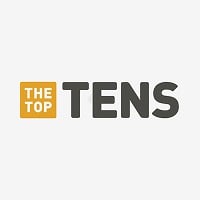 Razor is a Canadian thrash metal band formed in 1984 at Guelph, Ontario. The group shot music videos for songs such as "Evil Invaders", "Shotgun Justice", "American Luck", and "Sucker for Punishment".
Easily the best thrash metal band to come out of Canada. Give their album Violent Restitution (their best work) a listen and you'll see why.
Love the guitar in this band
Good as hell - VincenzoAureo
17
Havok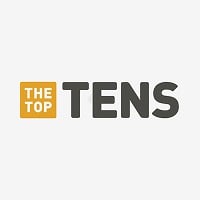 Havok is an American thrash metal band from Denver, Colorado. Formed in 2004, their members currently consist of David Sanchez, Nick Schendzielos, Pete Webber, and Reece Scruggs.
They are so underrated. Best band and is never boring to listen to - Dsgt
I absolutely love Metallica, but they are getting old, and you've got to keep up with the times, man. Havok is the future of thrash metal. They are wicked fast, insanely heavy and they have AMAZING guitar solos. My vote goes to Havok, simply because of the fact that, as much as I hate to say it, Metallica is no longer thrash metal. Just heavy metal.
Please, get these guys to the top 10. There is no modern thrash band that plays with half the intensity and energy as Havok. Listen to Time is Up and you'll understand - ryanrimmel
Havok is a great band, and all those other thrash metal bands are lame. This band is so angry, it makes me want to break stuff. Havok makes havoc.
18
Vektor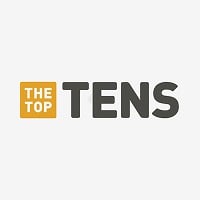 Vektor is an American progressive thrash metal band from Tempe, Arizona. The band was formed under the name Locrian around June 2003, but changed their name to Vektor in 2004.
For modern thrash, these guys are surprising. Usually modern thrash riffs sound watered down, boring and recycled. These guys' riffs are literally extraterrestial. I hate prog and pizza thrash, but their final album is a 10/10 masterpiece. Give it a listen. - VincenzoAureo
Terminal redux was better then metallica's black album and I dare to say master of puppets
just go listen to charging the void
and guys I know what I am talking about I have a metallica and megadeth and slayer when I listened to terminal redux I threw them all
Best new wave of thrash band. Should absolutely be top 10 at least, they're in my top 3. Vektor IS the future. The way they transcend the line between thrash and death, death and black, black and thrash, all with progression is beautiful. Not to mention it's all very sci-fi feeling. Terminal Redux was the best album of 2016 by far. This band is amazing and you should absolutely check them out. This band lets me be both a prog snob and a 4/4 pleb (no that's not a band thing) at the same time, and I love it for that. - Derrick_Fox
Best Thrash band formed outside the 80s. If you've never heard them before check out "Fast Paced Society" and "Hunger for Violence" once you're assimilated from these go buy Black Future and Outer Isolation because they're 2 of the best thrash albums ever made.
19
Unleashing Vengeance
So low here? I guess no one listens to UV... It's not just thrash, It's Progressive/Blackened/Folk Metal/Metalcore Inspired Thrash with experimental touches on later cd's... Can any of the so vault big 4 say they have this kind of technical quality as songs such as RFID, Spawn of Madness, Gullible spawn of deception, etc? I didn't think so... UV may be mostly a solo project but the music UV wrote was sick... It was extreme, loud, technical, experimental, and it had lots of touches of different kinds of music thrown in, not all of that music being metal... It makes this band/project sound a lot more unique... I don't listen to thrash much, but this does it for me. Absolutely no other thrash band sounds exactly like this one...
20
Hexx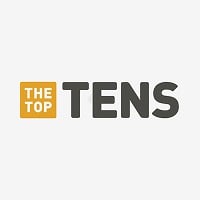 Not exactly thrash.
21
Dew-Scented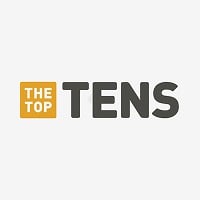 Dew-Scented is a German thrash and death metal band. They have released eight studio albums and are currently signed to Metal Blade Records and Prosthetic Records.
Surprised to see them this high.
22
Nevermore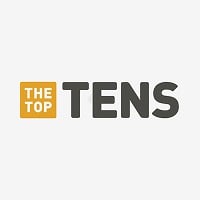 Nevermore is an American progressive metal band from Seattle, Washington. Formed in 1991, they are known to incorporate elements from various styles such as power metal, modern hard rock, classic heavy metal and technical thrash metal. The band has been on hiatus since 2011, due to personal issues between ...read more.
My favourite band after megadeth. but they aren't thrash metal band. they are progressive, thrash, heavy, speed metal together. sorry for my bad English
Nevermore has plenty of thrash elements in their music to be on this list. - Sabbath
One of my favorite bands, Jeff Loomis, enough said, not thrash though
Trash not thrash
23
Trivium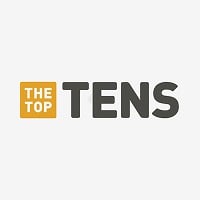 Trivium is an American Heavy Metal band from Orlando, Florida, formed in 1999. Their frontman, Matt Heafy, lead guitarist Corey Beaulieu and Bassist Paulo Gregoletto are the band's most consistent members and have appeared in every album since. ...read more.
It's a joke that Trivium are on this list at all. They, along with Bullet For My Valentine Slipknot and As I Lay Dying, are all just different kinds of metal"core". Whiny lyrics with occasional growls over boring riffs and by the book solos.
Trivium ignore all pigeonholes, and with 'Vengeance Falls' have become a classy modern metal band. They're not the best of the best, but they have countless influences to draw upon. The longer metal evolves, the less you will be able to label anyone. They're a thrash band, and a damn good one.
Trivium sucks! Take this off the top ten list for god sakes!
Matt Heafy has a good voice & can sing unlike Dave Mustaine & many other so called heavy metal legends.
24
Venom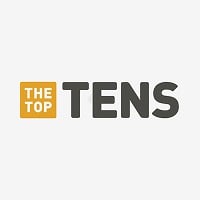 Venom are an English extreme metal band formed in 1979 in Newcastle upon Tyne. Coming to prominence towards the end of the new wave of British heavy metal, Venom's first two albums—Welcome to Hell and Black Metal—are considered a major influence on thrash metal and extreme metal in general.
Masters of thrash man. These Satanic slayers are truly awesome, and should totally be in the top 5. The guitar work, bass, and drumming paired with the lyrical themes are stunning, fun, and exhilarating.
Easily one of the most influential bands in all of metal. Their first 3 albums were a big influence on thrash, black and death metal.
Should be in Top 5 at least...
Everyone above Venom has stated their influence, Metallica did tons of Venom covers back in the day
25
Voivod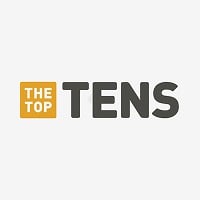 Voivod is a Canadian heavy metal band from Jonquière, Québec. Their musical style has changed several times since the band's origin in the early 1980s. The band's current line-up consists of Denis "Snake" Bélanger, Daniel "Chewy" Mongrain, Dominique "Rocky" Laroche and Michel "Away" Langevin.
These guys have to be on Top 10
Amazing and diverse band. Along with Annihilator they are pioneers of techno thrash. They were influenced not only by punk and metall, but also by some progressive rock bands like Pink Floyd and King Crimson, and they do sound quite proggy and sophisticated. If you're open-minded music lover I should advice you to listen to their albums Dimension Hatross and Nothingface - pure masterpieces!
Most underrated thrash ever. Killing Technology, Dimension Hattross and Nothingface are classics, as well as many other songs from throughout their career.

RIP Piggy
Very Good
26
Evile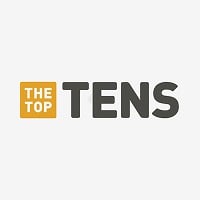 Evile are an English thrash metal band from Huddersfield, formed in 2004. The band's debut album, Enter the Grave, was produced by Flemming Rasmussen at Sweet Silence Studios in Copenhagen, Denmark and was released worldwide in 2007 by Earache Records to critical acclaim by fans and critics alike.
I know Metallica, mega, slayer, and anthrax are legendary, but you gotta give it up for this new generation thrash metal beasts!
I think the song cult is my favourite song
Just listen to Skull to revitalize your faith in modern thrash metal. It's epic.
Underworld is a really good song.
27
Machine Head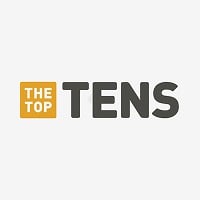 Machine Head is an American heavy metal band from Oakland, California. Formed on October 12, 1991, the group was founded by vocalist and guitarist Robb Flynn and bassist Adam Duce. They have received great critical success especially for their album "The Blackening" which is considered a modern metal ...read more.
Machine head have never let me down, even with Burning Red and Supercharger. They set an example to the bands that played post-thrash music such as Evile and Soulfly.
There's no limit to Machine Heads talent according to me. The wide use of vocal ranges I rare within metal, and the speed and heaviness of the guitars creates a mind altering experience. In other words: Machine head rocks!
Just listen to Burn my Eyes, The More things change... Yeah basically every album except Supercharger and The Burning Red, except if you're into Nu metal
Machine head is for posers who only like Testament and Exodus - Exodus66
Around for years and keep getting stronger. Last three albums stack against anything out there. Heavy, technical and great. Add to that Burn my Eyes and what more do you want?
Machine Head is Thrash metal, with Bluesy slower Thrash Metal. Better known as Groove Metal. - vidkid13
28
Toxic Holocaust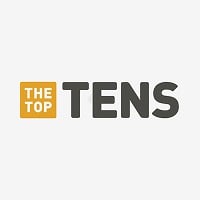 Toxic Holocaust is an American black/thrash metal band from Portland, Oregon, formed in 1999. The band has gained notoriety among the thrash metal community, and is arguably one of the most popular modern thrash metal bands. Toxic Holocaust also gained attention when their song "Bitch" was featured ...read more.
Underrated. They do great Blackened Thrash and Crossover Thrash. - DarkBoi-X
Dude, this band is AWESOME.
NUKE THE CROSS - DarkBoi-X
29
Dark Angel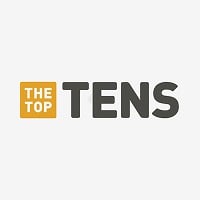 Dark Angel is an American thrash metal band from Los Angeles, California formed in 1981. Their over-the-top style (extremely fast, heavy and lengthy songs with lots of tempo changes, lyrics and extended instrumental parts) earned them the nickname "the L.A. Caffeine Machine". Although Dark Angel had ...read more.
Heavy as balls, way better than Death Angel although they're still pretty great - VincenzoAureo
Definitely one of the flat-out SCARIEST thrash bands out there. Incredibly unsettling, and that's what we like about it.
Love these guys. If you are a fan of Slayer and Metallica pre-Master of Puppets, you should check out this band.
Time does Not Heal is a masterpiece, they should be at least in the top ten
30
Metal Church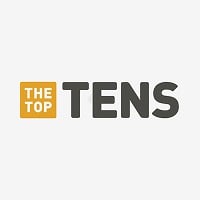 Metal Church is an American heavy metal band. They originally formed in San Francisco, California in 1980 before relocating to Aberdeen, Washington the following year and briefly using the name Shrapnel.
The first record kicks ass from start to end, crank it up and rip the knob off!
'The Dark' is an incredible album, and the late David Wayne's vocals on this and their debut prove that he is one of metal's greatest ever talents.
These guys are number two in my opinion just under Metallica. The Dark is my fifth favorite album of all time.
They definitely deserve more attention than they get. The songwriting and performance on an album like "Hanging in the Balance" is complex throughout and creates a Pink-Floydian album arc. Mike Howe gets my vote for 2nd best vocalist in this genre... after Michael Kiske.
31
Nuclear Assault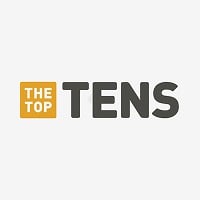 Nuclear Assault is an American thrash metal band from New York City, formed after bassist Dan Lilker left Anthrax in 1984. After releasing five full-length albums and touring relentlessly throughout the 1980s and early 1990s, Nuclear Assault split up in 1995. They briefly reunited in 1997 and again ...read more.
Very underrated, them, overkill, dark angel, testament, exodus, kreator, sodom... Glad to see them on the list but they should be higher
Nuclear Assault Should Be higher and at least in the top 10, they are not my favourite thrash band but they are up there in my favourites! With great songs like Fight to be free, Brainwashed and Critical Mass. Pantera is not thrash, its groove metal still an awesome band though but in the wrong category.
Should be 11-12, it s a great band though - Deako
Should be in top 5!
Danny Lilker is one of the most awesome bassists ever. And undoubtedly Nuclear Assault beats Anthrax any day.
Don't agree? Just listen to their albums 'Game Over' or 'Handle With Care' for some very special Thrash! - Nord666
32 Hirax
33
Heathen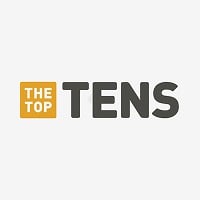 Heathen is an American thrash metal band originating from the San Francisco Bay Area , founded in 1984 by guitarist Lee Altus and drummer Carl Sacco.
Great band, great albums, feel bit sorry for them, deserved better recognition.
They are very underrated - Sabbath
Most underrated metal band ever. Their music is awesome I think they are top 10 thrash metal easy
Victims of Deception is almost as good as Ride the Lightning and Rust in Peace.
34
Flotsam & Jetsam
Very under rated thrash band
'No Place For Disgrace' is the greatest speed-metal album ever made, and is widely held in this regard. This album is the gold standard.
Doomsday For the Deciever is one of the greatest thrash metal albums of all time but unfortunately is very unappreciated.
First album is best.
35
Municipal Waste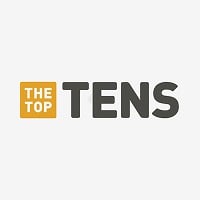 Municipal Waste is a crossover thrash band from Richmond, Virginia. They performed at the UK's Download Festival on June 15, 2008. They also joined At the Gates on their "Suicidal Final Tour" along with Darkest Hour, Toxic Holocaust and Repulsion.
Why is this band not on top 15? We are talking about thrash here... Get wasted
Crossover thrash.
Most of their songs don't cross 2 minutes but, they are amazing.
Hazardous Mutation is one sexy album. Had to put them in my top 10 even though they're relatively new compared to the other bands in this list.
As I'm reading this, this band is the 49th on the list. And the list title is "Best Thrash Metal Bands" so there might be a mistake. I'd say 5th or 6th position is fair enough.
Best band ever. Very underrated. - PureMayhem
36
Meshuggah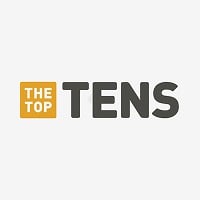 Meshuggah is a Swedish progressive metal band from Umeå, formed in 1987. They are often considered the fathers or founders of the djent metal sub genre due to their use of downtuned guitars. They are also known for their song "Bleed", which is known for its extremely complicated instrumentation, ...read more.
Not really a thrash band.
They are not thrash!
Not really thrash, but they're good
All the djent bands are copying them nowadays, these guys are true original talent and push metal forward with everything they release. They deserve to be up there with Metallica and Iron Maiden.
37 Exarsis
38
Artillery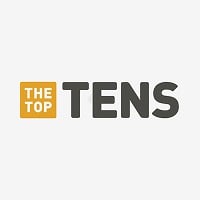 Artillery is a Danish thrash metal band. They participated in the early development of the genre, and their highly energetic, riff-centric and often fast-paced music is similar in style to that of Voivod, Coroner, Megadeth and Sabbat from the same era.
Simply awesome. Should be in the top 5 in my honest opinion, amazing riffs and great vocals. This band is technically very gifted.
It's kind of sickening that this band isn't on this list already, yet Trivium, Bullet For My Valentine, As I Lay Dying, and Slipknot are extremely overrated, let alone on this list at all.

Artillery should be in the top 15, perhaps top 10. They're the Iron Maiden of Thrash Metal.
It saddens me to see pioneers of thrash being forgotten and rated so low in this list. There are too many bands listed that firstly shouldn't be because of their style, and secondly commercially overrated. Same as for Metallica; the black album was their point of no return when they decided going mainstream... What a pity.
What the hell! I'm disgusted seeing pantera bullet for my valentine trivium and other non thrash bands. How the hell can a true thrash metal fan not like artillery. All albums are kickass. Seriously it's a must as they are pure thrash
39
Tankard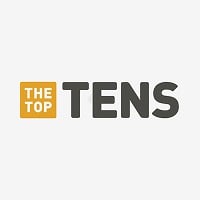 Tankard is a thrash metal band from Frankfurt am Main, Germany, founded in 1982. Along with the bands Kreator, Destruction and Sodom, Tankard is often considered one of the "The Big Teutonic Four" of Teutonic thrash metal.
Beer metal, awesome, heavy and fun, also good THRASH, another great band from Germany!
Seriously guys? 20? I mean, Die with a beer in your hand, Zombie Attack, Empty Tankard, Need Money For beer
Absolutely Thrash to the core...good positive kick ass Thrash!
This are from the teutonic 4. Why aren't they at least at 10?
40
Tourniquet
If you try to sing "Christian" music in a metal group, you will not get very far. Atheists hate it because the lyrics were obviously pro-Christianity, and they don't like that. Christians hate it because of how the music sounds. Believe me, I was raised by Christians, and they hate CCM and so-called "Christian rock", because we all know that all forms of Rock/Metal are the devil's music, even if the music contains "Christian" lyrics.

Forget about the lyrics. Ted Kirkpatrick is one of the greatest drummers you've never heard of. If he was a secular drummer, he'd be up there with Neil Peart, Carl Palmer, and Bill Bruford as one of the greatest rock drummers of all time. - shadomatrix
My favorite Thrash band. I love the no-classical elements in their music. They are way better than slayer and anthrax and can even stand up up to the very best of Metallica, Megadeth, and Testament.
Despite being Christian, they are an amazing band. Look at the drums and their latest release, Where Moth and Rust Destroy. Marty Friedman's playing is amazing on it!
Even Though they're Christian, they still stand up to the big four. - thedying12
41
Lamb of God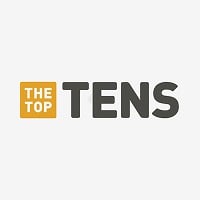 Lamb of God is an American heavy metal band from Richmond, Virginia. Formed in 1994, the group consists of vocalist Randy Blythe, guitarists Mark Morton and Willie Adler, bassist John Campbell, and drummer Chris Adler.
OK, the only reason I picked this one is so that I can say... What? Lamb of god is groove and metalcore, not close to thrash, I can understand pantera but these guys should not be on this list at all! Theyve never played thrash at all. Who ever made this list doesn't have a clue about thrash.
This band KICKS ASS... But they are not thrash.
Lamb of god should be in top 2
Groove metal is a sun genre for thrash metal. Pantera should be in the big 5 even. - Sabbath
42
Stormtroopers of Death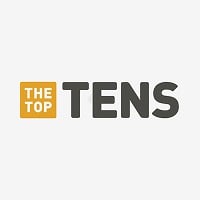 Stormtroopers of Death, known as S.O.D., was an American crossover thrash band formed in New York in 1985. They are credited as being among the first bands to fuse hardcore punk with thrash metal into a style sometimes referred to as crossover thrash, and is also known for reuniting Anthrax members ...read more.
It's not pure thrash. It's punk thrash (or crossover thrash)
Basically when Anthrax sounded more like Slayer
Speak English or die!
43
Warbringer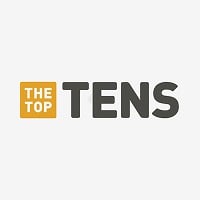 Warbringer is an American thrash metal band formed in 2004. Century Media Records signed Warbringer after seeing them at a local show in LA.
Living in a whirl wind
Woe To The Vanquished!
COME ON GUYS
forget all the overrated bands and headbang to warbringer listen to iv empires collapse YOU WILL NOT BE DISAPPOINTED
pure energetic aggressive THRAAASH
44 S.O.D.
45
Gwar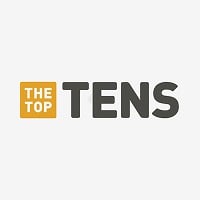 Gwar, often styled as GWAR, is an American heavy metal band formed in Richmond, Virginia, United States, in 1984, composed of and operated by a frequently rotating line-up of musicians, artists and filmmakers collectively known as Slave Pit Inc.
Gwar should be higher. Gwar is an awesome Thrash band, listen to Gor-Gor, Bring Back The Bomb, and Metal Metal Land - ryanrimmel
Rest In Peace Oderus!
46
After Oblivion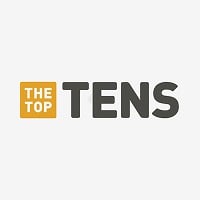 After Oblivion is a technical black/death metal band hailing from Bosnia and Herzegovina formed in 2007.
47
Anvil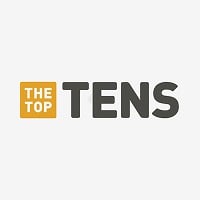 Anvil are a Canadian heavy metal band from Toronto, Ontario, formed in 1978. The band consists of Steve "Lips" Kudlow, Robb Reiner and Chris Robertson.
I'm my opinion Anvil are not a thrash band. I do believe they invented thrash though. In 1982 Anvil gave us "Metal on Metal". This album was mostly traditional Heavy Metal except for the last track "666". This song was definitely a thrash song. There is no doubt in my mind that the big four were listening. One year later Slayer, Metallica, and Anthrax were born. Megadeth followed soon after the Metallica split. Anvil created that sound. They ventured into thrash many times, but always stayed loyal to classic Metal. I think Anvil has been denied this truth for too long. They started the thrash movement.
Should be in top 10 these guys are the pioneers of thrash metal!
48
Suicidal Tendencies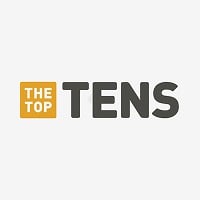 Suicidal Tendencies is an American crossover thrash band founded in 1980 in Venice, California by vocalist Mike Muir, who is the only remaining original member of the band. The band is often credited as one of "the fathers of crossover thrash".
Its cross over thrash but I guess they belong on this list lol.
I see DRI and SOD but why isn't Suicidal Tendencies on here? The greatest crossover thrash there is and like fifth greatest thrash band.
TRUJILLO WE MISS YOU
come on
49
Dirty Rotten Imbeciles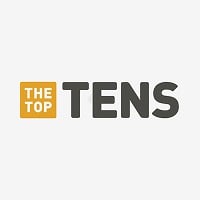 D.R.I. is an American crossover thrash band that formed in Houston, Texas in 1982. As of 2015, the band comprises two of its founding members, vocalist Kurt Brecht and guitarist Spike Cassidy, as well as drummer Walter "Monsta" Ryan and bassist Harald Oimoen.
Listen to beneath the wheel

Cool band
They are in position 30 by then name dirty rotten imbeciles...people with IQ lower than 30 should not vote in lists
Very nice band
Listen to
Beneath the wheel
Why are these guys way down here? They invented Crossover with bands like S.O. D!
They are by far the worst thrash metal band I have ever heard. They shouldn't even be on the list.
50
Onslaught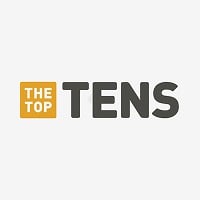 Onslaught are an English thrash metal band from Bristol, England. Initially active from 1983 to 1991, they reformed in 2004. The band initially drew influence from second wave hardcore punk bands such as Discharge and The Exploited, and then adopted a straight forward thrash metal sound.
They are better than anyone American thrash band! - ne6tastnika
I'm a Thrasher, listen to tons of trash bands. But ' hell, when I heard Onslaught, I went crazy.
PSearch List