Greatest WWE Wrestlers of 2011
roblist
The Top Ten
1
John Cena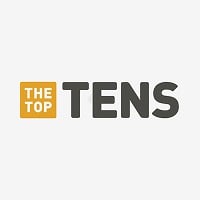 John Felix Anthony Cena Jr. (/ˈsiːnə/; born April 23, 1977) is an American professional wrestler, rapper, actor, and reality television show host signed to WWE, where he is assigned to the SmackDown brand. ...read more.
John cena is a real wrestler
He is an one man army
He never quit
John Cena really deserve in top tens because he really works hard and have a very friendly nature. He had courage to compete to anyone. And at wrestlemania 28 he gonna kick the ass of rock
John Cena who never quits
John Cena who is the champion of WWE
John Cena who beats every one
John Cena who is very famous
John Cena who never loses
He is my super star of the world
John cena is awesome
V 58 Comments
2
Randy Orton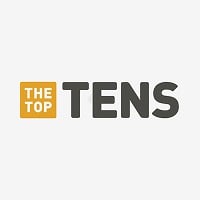 Randal Keith "Randy" Orton is an American professional wrestler and actor who is signed with WWE, where he is a member of the SmackDown brand. He is a 12-time world champion, having held the WWE World Championship eight times and the World Heavyweight Championship four times.
He has destroyed Nexus, and will destroy CM Punk, by punting him in the skull! He is just plain awesomeness, RKO Forever!
Rko lives forever... Great weeks of 2011 all kicks to the skull of all nexus members!

no one can beat randy orton's rko... amazing moves...
He is the awesome n the best wrestler of WWE he is and will be the best wrestler forever
V 19 Comments
3
Undertaker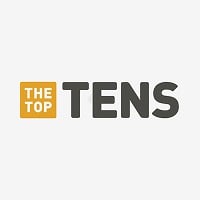 Mark William Calaway (born March 24, 1965), better known by his ring name The Undertaker, is an American semi-retired professional wrestler currently signed to WWE, where he has worked since 1990, making him the company's longest tenured in-ring performer . Calaway began his wrestling career with World ...read more.
He pulled off a big return and managed to keep his Wrestlemania streak in tact! 19-0 he could not compete anymore and he still won!
the best finisher in the world tombstone piledriver!
the wwes best wrestler hahaha
Undertaker is rocking and is going to kick Shawn Micheals ass on wrestlemania but not H because H is also very good. Shawn micheals. He's even got the best finisher. He is invincible.
best
V 12 Comments
4
Triple H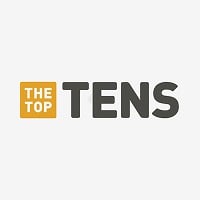 Paul Michael Levesque, better known by his ring name Triple H, is an American semi-retired professional wrestler, corporate executive, and actor.
His is great if the great karlie didn't destroy him (by squashing his head) p. s me because thinks karlie is the best I love jhon cena he should be number 1 he my favourite!
He made 2011 great with Probably the most dominating match on The Undertaker in Wrestlemania, becoming the C. O of WWE and his rivalry with Punk gave probably the greatest promo in history of WWE. Triple H had one of the best years in his book.
The GAME is by far the greatest of all time, no one will ever dethrone him!
He is number 1
V 7 Comments
5
CM Punk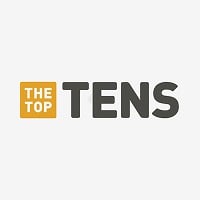 Phillip Jack "Phil" Brooks, also known by the ring name CM Punk, is an American comic book writer, actor, upcoming mixed martial artist and retired professional wrestler who is signed with the Ultimate Fighting Championship. ...read more.
Somebody seriously wrote Seamus. Seriously. CM Punk is the best in the world. He made 2011 a year to remember and he actually told it like it is. He's one of the best new guys out there.
I guess this list was made at the beginning of 2011 cause we all know CM Punk was the superstar of the year which means he is the best wrestler of 2011.. He truly deserve the number 1 spot..
Punk for the win! Also gotta laugh at the del rio entry he wasn't even on the smack down vs raw 2011 game and he got voted for
2011 CM PUNK SUPPERSTAR OF THE YEAR
V 9 Comments
6
Edge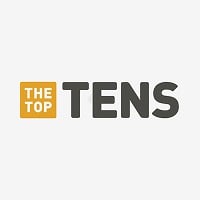 Adam Joseph Copeland is a Canadian actor and retired professional wrestler. He is best known for his time with the American professional wrestling promotion WWE, where he performed under the ring name Edge.
His signature body move (Spear) is awesome! He has skills and potentials of being the WWE champion. Comparing to the current WWE champion, The Miz, is nothing without his companion, Alex Riley. Signature moves 619, RKO, Spear, Choke slam, and skull crushing by the Miz, I would prefer skull crushing by The Miz. But it's a little bit complicated.

Edge is retiring on friday! You got to give it to him, ten time world champion, multiple time tag team champion, and a great run of 2011, what a diverse career of one of Canada's biggest Celebrities/Athletes EDGE!
He is the greatest most diverse wrestler of all time! I wished he was still around, poor guy! 11 Time world champion, Best wrestler of early 2011! Definitely in the top ten GREATEST OF ALL TIME
He is great his spear is best
He can beat cmpunk shamus and other superstars
V 8 Comments
7
Seamus
He is the one that got the farthest in the shortest time of his career. I mean come on. King of the ring, WWE champion 2 times, us champion, successful wins over John Cena, randy orton, Mark Henry, Christian and the list goes on and on. He should be in the top three
His brogue kick is best and fastest finisher, and now he will become the new World heavy weight champion
C'mon! He is the greatest Irish athlete of all time! What rookie becomes a WWE Champion in his first year! and also getting a satisfactory victory over Randy Orton!
Sheamus is the best wrestler he is beat John Cena in table match he is awesome finishing move brogue kick he is best world champion
V 2 Comments
8
The Miz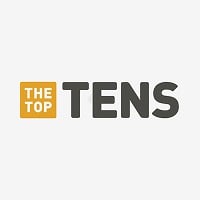 Michael Gregory "Mike" Mizanin is an American professional wrestler, reality television star, and actor. He is signed to WWE, where he performs on the SmackDown brand under the ring name The Miz. He is the current WWE Intercontinental Champion in his fifth reign.
He is the winner of Money In The Bank, won the U.S. Championship (but lost it), and the WWE Champion, he should be in the top 3. He is so awesome because he's The Miz and he's AWESOME.
He is a massive superstar now with his WWE Championship. He showed an amazing performance at WrestleMania!
He's the Miz and he's AWESOOME!
Miz is a the follest intercontinental champion for ever
V 1 Comment
9
Kane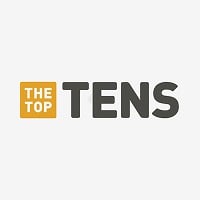 Glenn Thomas Jacobs is an American professional wrestler, insurer, and actor. He works for WWE, and is best known by his ring name Kane.
Kane is the most powerful and toughest competitor ever in history just the talent is not used properly but in 2012 he will create history what he has never done before. The big red machine will be back with a great power and destruction
Kanes prime is over! But he is still good and running in 2011!
The Big Red Machine!, He has had a good run so far, I think he is undefeated in 2011! and also came a good run with the World Heavyweight Championship!
Kane is the big red machine! How can you beat a machine!? Escpeically when he was in his prime!
V 1 Comment
10
Rey Mysterio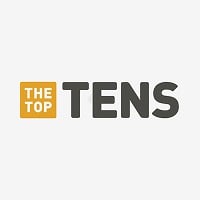 Óscar Gutiérrez, better known by the ring name Rey Mysterio, is a Mexican-American professional wrestler who currently works for Lucha Underground.
Rey mysterio you must be number1. You did amazingly well. Sad that you didn't retain the title for long. But you are a good champion the best and high flying WWE superstar in the whole WWE
Rey mysterio must be 1 not cena.
At least rey must come to top 10
Rey is number 1
Rey has a double move frog splash and 619 cena just has a slam so duh rey is better also what does you can't see me do it gives their opponets time to move so overall rey is better by far really far oh and P. S choke slam is also just a slam
He is just simple awesome
V 3 Comments
The Contenders
11
Alberto Del Rio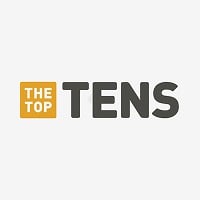 José Alberto Rodríguez best known as Alberto Del Rio is a Mexican professional wrestler and former mixed martial artist.  
He is the greatest wrestler of 2011. Because he wonthe 2011 Royal Rumble.
V 1 Comment
12
Shawn Michaels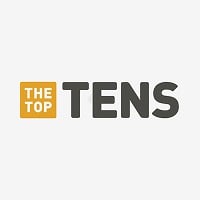 Shawn Michaels was born on July 22, 1965 . He is an American professional wrestler. He is the first wrestler to win all the titles the WWE could have offered. He is known for his moves and looks. His nickname provided by WWE is HBK (Heart Break Kid). He was in DX (Degeneration X) a tag team with Triple ...read more.
The guy who saved WWE from the onslaught of WCW, paving the way for Stone Cold and the rest to finished the job. WWE withstood the challenged of WCW because of HBK people doesn't see that and with WWE surviving the best shot of WCW thanks to HBK then all SCSA, The rock and the rest had to do was made the counter-attacked that toppled the competition.
Best athlete-performer there will ever be. He made other wrestlers following scripts looking like actors when he was putting up a real show with exciting moves.
heartbreak kid the show stopper the main event mr wrestle mania the greates wrestler in the world HBK
Hbk hbk hbk is awesome
V 3 Comments
13
Jack Swagger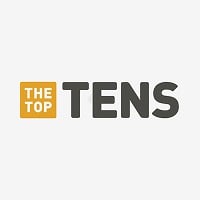 Donald Jacob "Jake" Hager Jr. is an American professional wrestler, and former amateur wrestler, signed to WWE where he performs under the ring name Jack Swagger.
Jack Swagger has been in a lot of events and is one of the faces of 2011! also a good friend of Michael Cole's
He is a very popular wrestler nowadays, thank God he moved to RAW! He has won a lot of Championships!
This man my friends is the future of the World Wrestling Entertainment, let's face it!
Swagger has the Swagger! he is a great wrestler and a future legend!
14
The Rock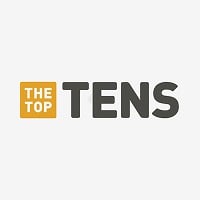 Dwayne Douglas Johnson, also known by his ring name The Rock, is an American and Canadian actor, producer and semi-retired professional wrestler, signed with WWE.
The rock is an awesome wrestler everyone cheer for him and John Cena in the survival series everyone know they are going to kick everyone's butt go rock everyone's cheering for you or they should cheer for you
The rock has done it all in the WWE he beat stone cold at wrestle mania he has won the WWE championship and he is awesome there is nothing to it
The rock bottom and people's elbow;I like it
He's Gonna KICK PEOPLES CANDY ASS!
The rock is cooking
The rock is cooking
V 2 Comments
15
Mark Henry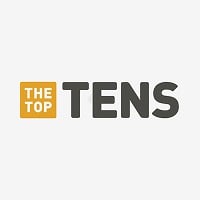 Mark Jerrold Henry is an American powerlifter, Olympic weightlifter, strongman, and professional wrestler who is currently signed to WWE.
V 3 Comments
16
Chris Jericho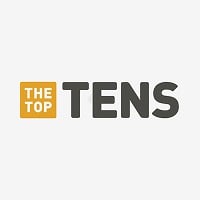 Christopher Keith Irvine, better known by the ring name Chris Jericho, is a Canadian-American professional wrestler, musician, media personality, actor, author, and businessman, currently signed to WWE and NJPW.
Y2J was so amazing in his prime! but now he is resting in 2011! He was a decorated WHC Champion! and the first ever Undisputed Champion! he beat two of the greatest legends in the same night! Stone Cold and The Rock
Only THE greatest wrestler of all time! Nobody will come near him in competition!
Y2J is the greatest wrestler of all time! Undisputed champion and multiple times world champion and greatest intercontinental champion of all time!
BEST WRESTLER OF ALL TIME, NO ONE CAN BEAT HIM AND HE CAN BEAT ANYONE!
17
Jeff Hardy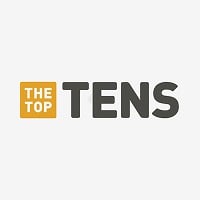 Jeffrey Nero "Jeff" Hardy is an American professional wrestler, singer-songwriter, painter and musician.
The worlds best high flyer the worlds best dare devil he should be number one with the swanton bomb and whisper of the wind are great moves he's the rockstar
This dude is THE most extreme guy have u seen any one who has put his body on the line as much as he has! He is the best.
Alright, this guy right here, Jeffery Nero Hardy, is without a doubt, one of the greatest wrestlers of all time, and a future Hall of Famer. His daredevilish moves will blown your mind. Especially because of the fact that he never gives up. Jeff Hardy!
18
Christian
Defiantly should be in the top 10 for this list.
Never gives up at all somebody say go Christian! PLEASE?
19
Batista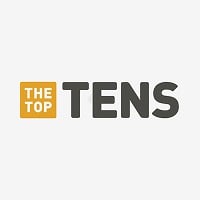 David Michael "Dave" Bautista Jr. is an American actor and former professional mixed martial artist and professional wrestler.
Batista is the best I love Batista bomb
20
Zack Ryder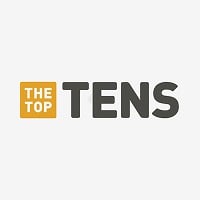 Matthew Brett Cardona, better known by his ring name Zack Ryder, is an American professional wrestler who is currently signed to WWE.
BAdd New Item
Recommended Lists
Related Lists

Most Talented WWE Wrestlers of 2011

Top Ten TNA Wrestlers of 2011

Best WWE High Flyers 2011

Top 10 WWE Superstars of 2011
List Stats
1,000 votes
35 listings
7 years, 39 days old

Top Remixes (12)

1. Randy Orton
2. Triple H
3. Edge
brunothemusicmaster

1. Rey Mysterio
2. John Cena
3. Undertaker
balajiram99

1. John Cena
2. Randy Orton
3. Batista
johnahmed
View All 12
Posts
Error Reporting
See a factual error in these listings? Report it
here
.