Greatest WWE Wrestlers of 2012
anthonybecerra831
The Top Ten
1
John Cena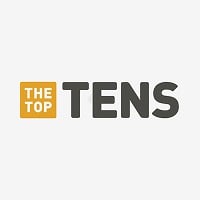 John Felix Anthony Cena Jr. (/ˈsiːnə/; born April 23, 1977) is an American professional wrestler, rapper, actor, and reality television show host signed to WWE, where he is assigned to the SmackDown brand. ...read more.
John cena is my favorite wrestler of all, his the best he makes the wwe universe happy.. He'll do anything right for the sake of his fans, I wish to see him personally and to hug him also HUSTLE LOYALTY RESPECT and RISE ABOVE HATE are the words that I will never forget that made by cena.. In any challenge.. He never gives up and never quits john cena, be strong.. Never give up.. Be true in who you are your doing great! Cenation forever john cena 's number 1 fan go! Go! Beet all the enemies.. Ahehehe! We love you see yah! Bye..
Rise above hate. He should win over john laurnunities. He never gives up and is a great man. He is the best
My Hero, He is one of the best Wrestlers and a great man! Even though he lost to the Rock, He is still my favourite.
Are you stronga then the rock
218 Comments
2
CM Punk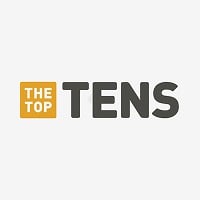 Phillip Jack "Phil" Brooks, also known by the ring name CM Punk, is an American comic book writer, actor, upcoming mixed martial artist and retired professional wrestler who is signed with the Ultimate Fighting Championship. ...read more.
Has brought relevance back to the title and also credibility back to the WWE. Punk has earned the title as best in the world and he is the embodiment of hard work commitment and dedication.

Punk wanted to be a wrestler first and foremost and risen through the Indy scene and ROH having I believe some of the best matches of his career.

He was at his best during his feud with Jeff Hardy and also the SES. Also having arguably the greatest promo since Austins 3:16 promo although I feel that WWE have failed with his usage now.

Her is best as a heel but should also be winning cleanly to give greater emphasis to his 380 day plus reign so that whoever finally ends his title run will gain more from beating him than actually winning the belt.
CM Punk is probably the best Wrestler of this generation of superstars, he has the in-ring ability and the skills on the mic. He has been commentator and he has also been the leader of the New Nexus. He started out with nothing and ended up being the WWE Champion and he has had the best year ever. He is now officially as I make this comment, the 7th longest WWE champion of all time and has had the longest reign since John Cena. He has brought change to the WWE as he has shifted John Cena away from the WWE championship. VOTE FOR PUNK.
Cena? Orton? Triple H? Really? Wow, this is just mind blowing. How CM Punk isn't number one I don't know. I don't even like the guy, and I can admit that he is clearly the MVP of 2011-2012. Triple H has only had one match, yes it was great, but ONE match. Randy Orton hasn't been great since 2011, and Cena had a great match with Lesnar but now he's just wandering around while CM Punk steals the show every night. Shame on you people.
He was the real personification of WWE. He is the best on the microphone, In the WWE ring... Even at commentary. Nobody can Touch Him... And He Is Definitely "THE BEST IN THE WORLD". It is a Huge loss for the WWE to lose a Guy Like CM PUNK.
53 Comments
3
Randy Orton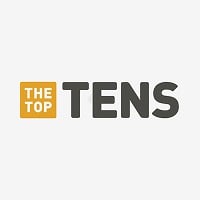 Randal Keith "Randy" Orton is an American professional wrestler and actor who is signed with WWE, where he is a member of the SmackDown brand. He is a 12-time world champion, having held the WWE World Championship eight times and the World Heavyweight Championship four times.
2011 was no doubt a huge and successful year for him. I expect to see him come back, stronger than ever. He has put so much work into WWE for the past how many years, so I am sure he will not disappoint when he comes back.
Viper
Rated rko
Viper rko
Apex predator
Randy Kieth orton
rko
Viper 747 is best finisher in the history he can win any match in one move
71 Comments
4
Undertaker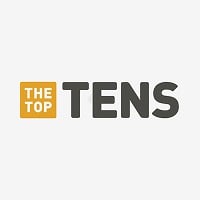 Mark William Calaway (born March 24, 1965), better known by his ring name The Undertaker, is an American semi-retired professional wrestler currently signed to WWE, where he has worked since 1990, making him the company's longest tenured in-ring performer . Calaway began his wrestling career with World ...read more.
Are you kidding me? Why is the Miz higher up on the list than The Undertaker! The others are amazing, but the Miz? Really? The Undertaker has beaten almost everybody, and may I remind you, who is undefeated at Wrestlemania? His record is 20 - 0. Come On!
He was the greatest ther was no one better than him not even shawn micheals in my opinion shwn micheals was crap and at the end of the day he is a loser he lost to the great undertaker who could beat anyone in WWE the rock, goldberg, hogan lesnar at wrestlemania no on can stop him he is immortal at wrestlemania and the streak is has mor worth than any title and any title count he is the greatest
Undertaker is the best wrestler in the world, cm punk is not. He never loses at wrestlemania. He has beaten more wrestlers. I think punk n taker should have a match at wreslemania and see who is best in the world
Even if undertaker is not fighting in a match other than wrestlemania he is best as his wrestlemania is too much enough to rank him best wrestler in every year!.
32 Comments
5
Sheamus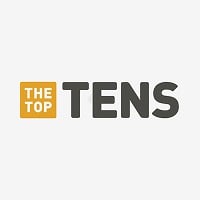 Stephen Farrelly is an Irish professional wrestler and actor. He is currently signed to the American professional wrestling promotion WWE, where he performs under the ring name Sheamus.
I think Sheamus's brogue kick is awesome. It is one of the fastest finishing moves in WWE universe. I think he should be in 1st position and now he definitely going to win wrestlemania 28 and will become the new heavy weight champion by breaking poor danny's teeth.
Sheamus is the greatest WWE superstar of all time his brogue kick won him the world heavyweight championship at wrestlemania and hope he holds it for a long time
Sheamus deserves the 2ND place. I voted for sheamus because cena is already rated in the 1st place and sheamus is way better then no2 randy and 3. Punk ( man that guys a coward and cheat). So fellas lets go the sheamus way.
Sheamus is a great WWE super star. He is winning all the matches and I know think he keep the WWE title for more years. And no one can defeat him. Sheamus you will be my favorite WWE superstar forever
32 Comments
6
The Rock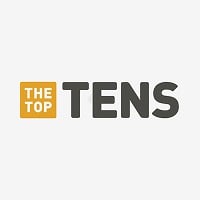 Dwayne Douglas Johnson, also known by his ring name The Rock, is an American and Canadian actor, producer and semi-retired professional wrestler, signed with WWE.
The Rock can kick Cena's ass! I can't believe The Rock has got a position so low as 8! His shoe fit well in Cena's Face. At least, he should stand in the top 4 of this list. How can a player, Rey Mysterio, be better than the Rock. Just put them in the ring face to face and we will get a shot of who's the last one standing.
I Think he plays really good he is fearless and is ready to compete with anyone his finishing is also good.
Ileke rock iam the rocks fan he will won the all prizes
You are the world's greatest champion
20 Comments
7
Triple H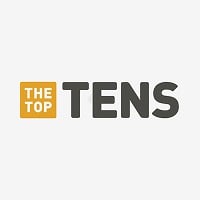 Paul Michael Levesque, better known by his ring name Triple H, is an American semi-retired professional wrestler, corporate executive, and actor.
Forme hhh was it
He is the best he complete a wrestlers he look great his body a complete wwe body his very strong and his great fight with undertaker in Wrestlemania 28 he his all wwe. Everybody likes this single person on wwe. His looks kill all wwe dives his great great great great great great great great great HH
THE GREATEST! FORGET JOHN CENA OR ALL THESE NEWBIES TRIPLE H CAME FROM AN ERA OF ABSOLUTE DESTRUCTION AND FOR THAT REASON HE IS THE BEST OF THE VERY BEST IN THE RING HE DOMINATES OUT OF THE RING HE DOMINATES!
No one can defeat HHH here after. He will be more and more better than before. After two or three years surely HHH will break the lesnar's arm and legs. He can defeat undertaker but he should try a little. HHH is always and true king of kings
10 Comments
8
Rey Mysterio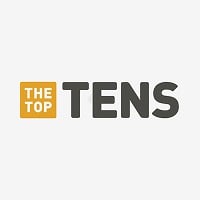 Óscar Gutiérrez, better known by the ring name Rey Mysterio, is a Mexican-American professional wrestler who currently works for Lucha Underground.
Rey is the best high flyer of WWE. His return to wwe was also very cool and interesting. He has beaten almost every wrestler in the world with his skills. He has proved to wwe that size and weight doesn't matter. He should be at 1
Rey Rey should be first. Sin cara should be 2 they make a awesome tag team. Rey is better than undertaker, the rock, john cene and all the ather wwe wrestlers and divas. I wish I was rey rey and do the 619. Here is what I think of the others wrestlers/divas bo and here what I think of rey rey AWESOME and i"m not talking about the miz cause I hate him. This high fliers rules the other high fliers grool. If you haven"t see rey rey t - nicholasturner
He is amazing and a really good highflyer and he's really fast and he's the master of 619! And he's one of the most friendlyest wrestler I know and his kind and him and sin cara should be the tag team chamipons there great rey is awesome he's better then cm punk and the rock any day x
As he returned to WWE I BECOME very happy his cool return in monday night raw gives my mind a pleasure feelings I hope he will continue the cool wrestling
22 Comments
9
Ryback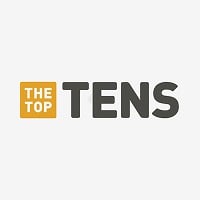 Ryback Allen Reeves is an American professional wrestler that performs in wrestling shows on the indy circuit. He is a former WWE superstar and Intercontinental Champion.
Feed me more! Ryback is the most dominating so far in the WWE. He is the human wrecking machine. No one can kick out of the shell shock!
Whatever you people say. Ryback is the strongest in WWE. He is as strong as goldberg. Nobody is that strong today in WWE.
Ryback who has got the oportunity to wrestle in the ring with overconfident wrestler and wwe champion cm punk and he will definitely defeat cm punk in hell in the cell 2012 and will be our next wwe champion. But if he lose then also he should be given more opertunity to win the title.
Did you see his shell shock it best and painful I had ever seen with that he can really lift two members he is like a beast the thing is that we must feed him up and he kicks everybody's ass so lets encourage and feed him up
9 Comments
10
The Miz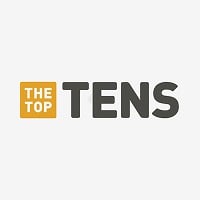 Michael Gregory "Mike" Mizanin is an American professional wrestler, reality television star, and actor. He is signed to WWE, where he performs on the SmackDown Live brand under the ring name The Miz.
Miz and sabin are awesome
I like the Miz because his song is awesome and he beet randy orton and sheamus and John Cena
The Miz is awesome he have beaten Cena he has arm power. He is the real deal which the wwe needs.
He has great hair
1 Comment
The Contenders
11
Kane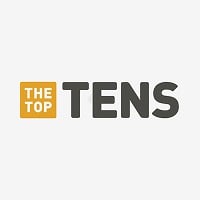 Glenn Thomas Jacobs is an American professional wrestler, insurer, and actor. He works for WWE, and is best known by his ring name Kane.
Greatest ever in wwe can beat any of the other wrestler.. Still can't forget his debut match with his bro undertaker
I think he is the greatest and awesome player standing tall and he should get a match with sheamus or cm punk for the world title because he is awesome and that's the truth wo wo wo you know that
He is the big red machine I love his theme song
LEGEND! Kane you are the best
4 Comments
12
Brock Lesnar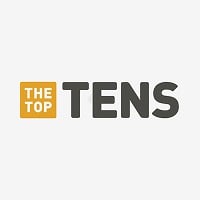 Brock Edward Lesnar is an American professional wrestler and former amateur wrestler, professional American football player, and mixed martial artist who is currently signed to WWE.
I think brock is a real fighter not a fake like John Cena and all the WWE fighters
Brock lesnar bench presses600-650 pound And lift big show with ease. - subhashsahu
Brock Lesnar very good wrestler
Number 1 LIKE BROCK
16 Comments
13
Daniel Bryan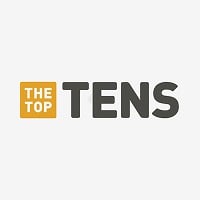 Bryan Lloyd Danielson is an American professional wrestler best known for his tenure in WWE under the ring name Daniel Bryan. He is the current WWE champion.
Best technician in the WWE today. I hope DB and CM have another 5 star match probably at wrestlemania if CM is not facing Stone Cold
The hole crowd loves him
Only these words YES YES YES YES YES YES YES YES YES YES YES
Yes yes yes yes yes please recover soon because we want you bwck
3 Comments
14
Big Show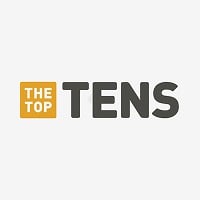 Paul Randall Wight, Jr. is an American professional wrestler and actor, better known by his ring name Big Show.
No one has ever pinned out of his KO - tapy_dee7
The World's Largest athelete dominated Cena throughout 2012
15
Shawn Michaels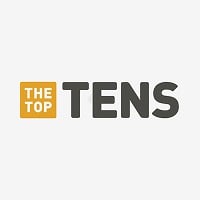 Shawn Michaels was born on July 22, 1965 . He is an American professional wrestler. He is the first wrestler to win all the titles the WWE could have offered. He is known for his moves and looks. His nickname provided by WWE is HBK (Heart Break Kid). He was in DX (Degeneration X) a tag team with Triple ...read more.
He is the greatest Superstar of all time! We Love him.
For the showstopper!
He is the best in the universe
Hbk is awesome. Triple H and Shawn should get together and form to beat Brock Lesner at Extreme Rules.
Who the hell put HBK on the list, he stopped wrestling in 2010
2 Comments
16
Chris Jericho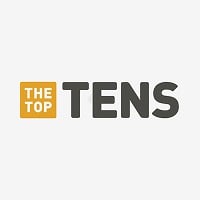 Christopher Keith Irvine, better known by the ring name Chris Jericho, is a Canadian-American professional wrestler, musician, media personality, actor, author, and businessman, currently signed to WWE and NJPW.
Chris Jericho has been round for a long time and has traveled the world and learned different styles of wrestling (Japanese, Mexican, European etc). He is amazing on the microphone and is not afraid to speak his mind. He beat The Rock and Stone Cold Steve Austin to become the first in-desputed champion. Chris knows every inch of the ring and will do what ever it takes to win. He will soon be the new WWE Champ after Wrestlemania.
You people are stupid as hell for not choosing a legendary talent like Y2J, so underrated
He had an epic match with Punk at WM 28
Best in the world= CHRIS JERICHO
Amazing on mic, in the ring, and awesome moves
9 time intercontinental champion, 3 time WHC, 5 time wwe tag team champion etc.
1 Comment
17
Dolph Ziggler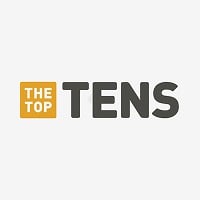 Nicholas Theodore "Nick" Nemeth, best known by the ring name Dolph Ziggler, is an American professional wrestler, stand-up comedian, and actor.
Best heel wrestlers that is here to show the world and stealing the show. Later, marks!
18
Sin Cara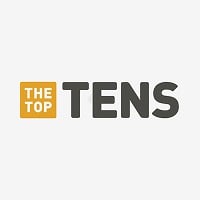 Sin Cara is a professional wrestling character used by WWE, currently portrayed by Jorge Arias, also known as Hunico.
One of the best high flyer at this time... And will be the most popular wrestler... Fight and scare the other wrestler to make our proud to yo...
Sin Cara is my favourite wrestler
Sin cara is the best highflyer ever in the WWE history and my favourite
The moon short
Side slam is better than 619
19
Cody Rhodes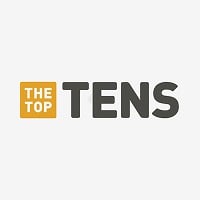 Cody Garrett Runnels, better known by the ring name Cody Rhodes, is an American professional wrestler and actor.
He is one of my favourite like randy orton and John Cena and in 2012 there are lots of victories took by cody rhodes. Cody rhodes is 236 days and longest intercontinental champion of this year.
Cody Rhodes is a natural wrestler. He is very technical and knows how to take down a larger opponent. I think that he will beat the big Show at wrestlemania and will soon be on his way to becoming a World Heavyweight Champion. (he is also insanely sexy too)
20
Christian
He is awesome all of afraid of them come cena to fight with hem you will be fired ok all of them see don't fight with him be careful
!
21
Batista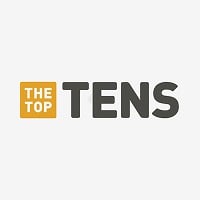 David Michael "Dave" Bautista Jr. is an American actor and former professional mixed martial artist and professional wrestler.
He had beaten all the WWE superstars like John Cena, Undertaker, Triple H, Randy Orton etc.
I think batista should be on top on the list because
He is former five time world champion and he is
The animal however he quits from cena and from
WWE but I know he, gonna be back more stronger
Than ever and kick John Cena, s massive ass
Batista is one of the great wrestlers.
22
Great Khali
Khali is the king of good & bad time.
Khali can beat everyone problem is he become weak in 2012 to 14 if he will manage him like 2006 to 10. Khali he is greatest
Its make me fun that this great player's rank is too low. He should be number 1
Come to WWE khali Please...
5 Comments
23
Kofi Kingston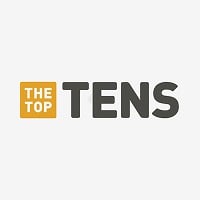 Kofi Nahaje Sarkodie-Mensah is a Ghanaian-American professional wrestler. He is signed to WWE under the ring name Kofi Kingston, in which he is a member of The New Day along with teammates Big E and Xavier Woods.
Kofi is the best
He is greater than Alberto del-rio
Why The miz 13 Kofi should be 13
Really gd high flyer
24
Brodus Clay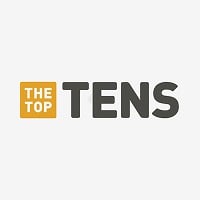 George Murdoch is an American professional wrestler and actor who works for Total Nonstop Action Wrestling as Tyrus.
It took 5 powerful wwe wrestlers to eliminate him from the royal rumble. That is epicness (and fastness). The Funkasaurus!
25
Kelly Kelly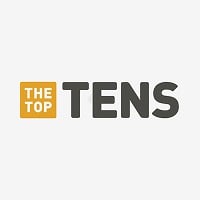 Barbara Jean "Barbie" Souray is an American model, former professional wrestler and professional wrestling valet, better known by her ring name Kelly Kelly.
26
Jeff Hardy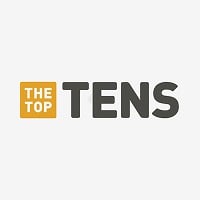 Jeffrey Nero "Jeff" Hardy is an American professional wrestler, singer-songwriter, painter and musician.
His best high flyer
I love jeff hardy to much
Why you quit wwe.
Jeff is the best
2 Comments
27
R-Truth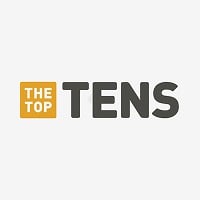 He's a under used wrestler if he was younger he should have a big push
He can every wrestler in wwe
He is cool and very unique
28
Tensai
I want tensai to return
Boo I Wern t' voting I was joking that is all
29
Wade Barrett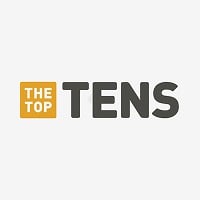 Stuart Alexander "Stu" Bennett is an English professional wrestler, actor, and former bare-knuckle boxer, best known for his tenure with WWE under the ring name Wade Barrett.
Wade Barrett is the best he's #1
30
Edge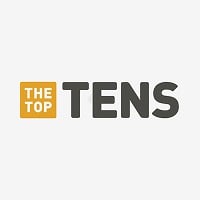 Adam Joseph Copeland is a Canadian actor and retired professional wrestler. He is best known for his time with the American professional wrestling promotion WWE, where he performed under the ring name Edge.
Legendary, one of the best hall of famers in ever - masonJY
Edge is the favourate wrestler of oll..
31
Stone Cold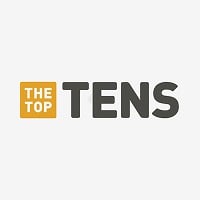 Steve Austin (born Steven James Anderson on December 18, 1964, later Steven James Williams), better known by his ring name "Stone Cold" Steve Austin, is an American actor, media personality, producer, and retired professional wrestler who is signed to a legends contract for WWE. ...read more.
Why is he on this list I love stone cold but of 2012
Your a legend
32
Santino Marella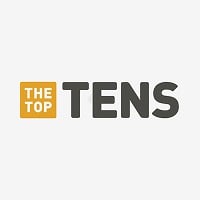 Anthony Carelli better known by his ring name Santino Marella, is an Italian Canadian actor, retired professional wrestler and mixed martial artist.
Obvoisly that santino is the best because he can strike with the cobra out of nowhere and he became the United States champion I hope he can hold on to that. Good luck and how is santina?
33
Antonio Cesaro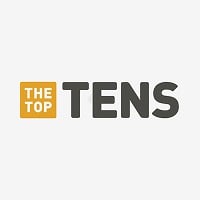 I mean he should be the best he almost beat John Cena even though Jack swagger is not doing good. But Antonio Cesaro landed on his legs after that reversed AA
34
Alberto Del Rio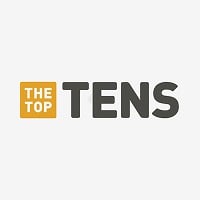 José Alberto Rodríguez best known as Alberto Del Rio is a Mexican professional wrestler and former mixed martial artist.  
He has a pretty awesome arm breaker
I have del rio with gold shoes and silver pants and he is my all time faveroutie I just got him today and the rivalry between him and randy orton is still there
ONE OF THE BEST WORLD CHAMPION EVER.
He is best player in wwe
1 Comment
35
Hornswoggle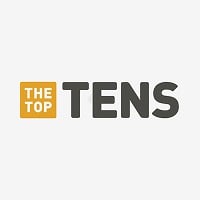 Dylan Mark Postl is an American professional wrestler and actor currently signed to Total Nonstop Action Wrestling, under his ring name Swoggle.
Small but amazing. He can be sneaky and sly!
Hornswoggle is the littles man in WWE history and he has beaten Heath Slater which he sucks
36
Evan Bourne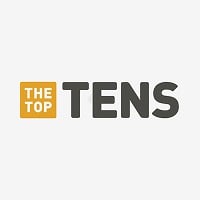 Matthew Joseph Korklan, also known by the ring name Matt Sydal, is an American professional wrestler currently signed to Impact Wrestling, where he is a former Impact Grand Champion and the current Impact X Division champion in his first reign. He is best known for his time in WWE under the ring name ...read more.
Today I fire you! He is the worlds best wrestler after john cena. He should have not got rank 38 he should have got rank 2
EVAN should be up
37
Zack Ryder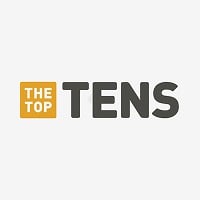 Matthew Brett Cardona, better known by his ring name Zack Ryder, is an American professional wrestler who is currently signed to WWE.
He is funny and cool I like his wow wow you know it is wicked
Zack is a really good, but underrated wrestler, everybody thinks he's just this random guy with a yt show, but he can do so much more, WYKI
38
Alex Riley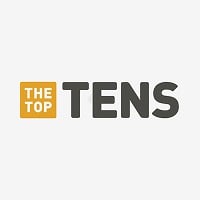 Kevin Robert Kiley Jr. is an American professional wrestler and former commentator, best known for his tenure with WWE under the ring name Alex Riley.
Alex Riley rocks miz does not
Alex Riley is awesome he attacked the miz P.S. miz should be the weakest
39
Drew McIntyre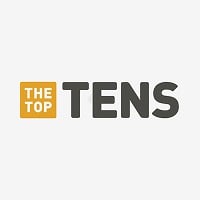 Andrew McLean Galloway IV is a Scottish professional wrestler currently signed to WWE, where he performs in their development territory NXT under the ring name Drew McIntyre, where he is the current NXT Champion in his first reign.
Needs to be in the top 2
40
Rob Van Dam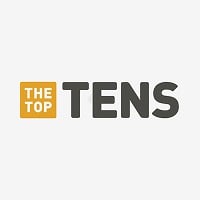 Robert Alex "Rob" Szatkowski, better known by his ring name Rob Van Dam, is an American professional wrestler and occasional actor.
41 Justin Gabriel
42
Bret Hart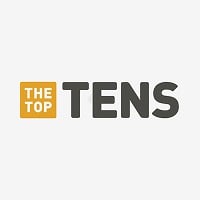 Bret Sergeant Hart, better known by his ring name Bret "The Hitman" Hart, is a Canadian-American writer, actor and retired professional and amateur wrestler. A member of the Hart wrestling family and a second-generation wrestler.
2 words AWESOME MAN
43
Tyson Kidd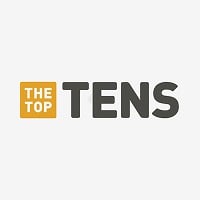 Theodore James "TJ" Wilson is a Canadian professional wrestler signed to WWE, where he performs under the ring name Tyson Kidd.
44
Ric Flair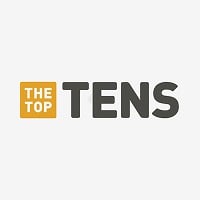 Richard Morgan "Ric" Fliehr, better known by his ring name Ric Flair, is a professional wrestling manager and American retired professional wrestler currently signed to the WWE under a legends appearance contract.
He is playing awesome especially when he had a match with edge but he lost
45
Mark Henry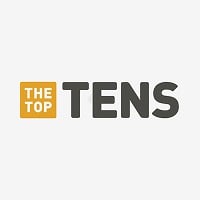 Mark Jerrold Henry is an American powerlifter, Olympic weightlifter, strongman, and professional wrestler who is currently signed to WWE.
Just by pulling two huge trucks, hs the strongest
46
Heath Slater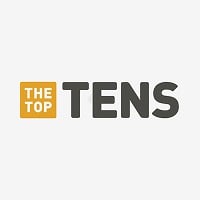 Heath Miller III is an American professional wrestler. He is signed to WWE, where he performs under the ring name Heath Slater.
How am I the first person to vote for him. This guy rocks the charts. One man rock band is back baby. - HotGuysAreMyType
47
Goldust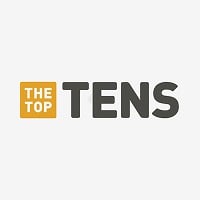 Dustin Patrick Runnels is an American professional wrestler who is currently signed to WWE under the ring name Goldust.
I like gold dust and star dust because they won the usos
48
Rikishi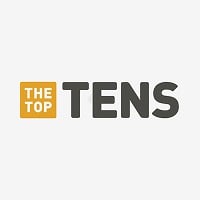 Solofa Fatu, Jr. is a Samoan American professional wrestler, best known under the ring names Rikishi and Fatu with World Wrestling Entertainment, where he was a one-time Intercontinental Champion, two-time World Tag Team Champion, and one-time WWE Tag Team Champion.
Came back to wwe
49
Fandango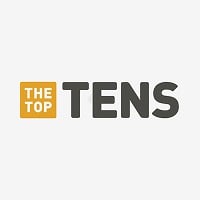 Curtis Jonathan Hussey is an American professional wrestler. He is currently signed to WWE, where he performs under the ring name Fandango.
Fandango is one of the most toughest opponent of all time he beat chris jericho in his debut match but he is not as well as John Cena
50 Hunico
PSearch List
Related Lists

Greatest Female WWE Wrestlers of 2012

Pro Wrestlers of 2012 Who Should Retire Before 2016

Best Impact Wrestlers of 2012

Top 10 Pro Wrestlers of 2012
List Stats
3,000 votes
51 listings
7 years, 289 days old

Top Remixes (23)

1. Shawn Michaels
2. Rob Van Dam
3. Stone Cold
chris223

1. The Rock
2. John Cena
3. CM Punk
ayushgarg

1. Daniel Bryan
2. Ryback
3. Triple H
ZING
View All 23
Error Reporting
See a factual error in these listings? Report it
here
.