Top 10 Green Bay Packers All Time Draft Busts
htoutlaws2012
The Green Bay Packers have a number of players who can be put into this classification. I've gone back to the past to come up with this list of ten players who definitely should be considered huge mistakes.
The Top Ten
1
Tony Mandarich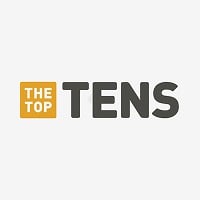 ''Mandarich played nothing like the player who had dominated in college for Michigan State, as it was obvious to almost everyone that he did not have the quick feet needed to be an effective offensive tackle in the NFL. Even with the Packers coming off of a 4-12 season the year before, Mandarich never started one game as a rookie, and he was mediocre at best when he started in 1990 and 1991. My lasting image of Mandarich was in 1990, when he was going up against future Packer Reggie White, who was then with the Philadelphia Eagles. The Packers were embarrassed 31-0 in Philly, as the Eagles' pass rush was relentless. I will always remember White tossing Mandarich away like a rag doll as he claimed another sack victim. The Packers ended their relationship with Mandarich after the 1991 season. Mandarich later played three years at offensive guard for the Indianapolis Colts, where he became a serviceable player, but he was never exceptional.''

Definitely one of the biggest busts in ...more - htoutlaws2012
2
Randy Duncan
''Duncan was just what the Packers and new head coach Vince Lombardi needed to rebuild from the worst season (1-10-1) in franchise history a year earlier. Duncan, however, chose to play in Canada for more money. He played two seasons in Vancouver before signing with the Dallas Texans in 1961.'' - htoutlaws2012
3
Bruce Clark
''Clark, an All-American and first junior to win the Lombardi Trophy, publicly stated he did not want to play as a nose tackle in Green Bay's 3-4 scheme. Clark instead signed with the Toronto Argonauts of the Canadian Football League for more money and in 1982 signed with the New Orleans Saints. He enjoyed a successful eight-year NFL career with the Saints and Kansas City Chiefs.'' - htoutlaws2012
4
Jamal Reynolds
''Packers used the selection on defensive end Jamal Reynolds of Florida State. Reynolds was a smaller defensive end, who relied on his quickness in college to rush the quarterback. Reynolds was overmatched in the NFL, however. In fact, Reynolds never started a game with the Packers in three years, and he only had three career sacks. He also only had 16 career tackles. The highlight of Reynolds' career with the Packers was the two forced fumbles he caused and the two fumble recoveries he had.'' - htoutlaws2012
5
Rich Campbell
''Between the Bart Starr era and the Brett Favre era, the Packers searched long and hard for a capable and effective starting quarterback. The Packers thought they may have found an answer in the 1981 NFL draft, when they selected quarterback Rich Campbell of California with the sixth pick of the draft.
Not only didn't Campbell ever start a game in four years with the Packers, he only threw three touchdown passes compared to nine interceptions. Campbell's completion rate was only 45.6 percent as well.''

The Packers of the 80's were interesting unbearable to sit through until the rest was history who saved the franchise Brett Favre from those 2 decade dark periods. - htoutlaws2012
Yeah, the 70's and 80's were dark for us Packer fans - PackFan2005
6
Justin Harrell
''Harrell showed up for his first training camp out of shape. He only played in seven games that year for the Packers and had 16 tackles.
In 2008, thanks to a back injury, Harrell spent the first six weeks on the PUP list, before finishing the season, where once again he was not productive (11 tackles).
Harrell spent the whole 2009 season on injured reserve due to his back issues before coming back in 2010, where he suffered a severe knee injury in the first game of the season which once again put him on injured reserve. The Packers finally cut their losses with Harrell in 2011.'' Oh yeah I remember that guy who barely did anything while still being given ring well okay I guess. - htoutlaws2012
7
John Michels
''Four different players started at left tackle for the Packers that season. The Packers used Michels to start the season, and he started nine games, but his ineffective play led to a place on the bench.

The Packers then tried 12-year veteran Ken Ruettgers (started the season on the PUP list), but numerous injuries had taken a toll on Ruettgers and he was just a shadow of his former self as he only had one start.
The Packers then tried Gary Brown for two games before finally settling on veteran Bruce Wilkerson, who started the final two regular-season games and all of the postseason games for the Packers.
Michels started five more games in 1997 before suffering a knee injury. In 1998, he ended up on injured reserve after injuring his knee again. Michels was traded to the Philadelphia Eagles in 1999, but his knee injury woes ended his NFL career there after a couple of weeks in camp.'' It almost like they didn't learn from the Mandarich choice, but only this was more ...more - htoutlaws2012
8
Jerry Tagge
''Tagge was never able to take over fully as the Packers signal-caller in his three years with the team, although he started 12 games and went 6-6. But Tagge's stats were horrendous, as he only threw three touchdown passes, compared to 17 interceptions in his Green Bay career. Ironically, Tagge was a Green Bay native.'' - htoutlaws2012
9
Ahmad Carroll
''Carroll wasn't much better on the field, as he only intercepted three passes in two-plus years with the Packers, even with 27 starts. In 2004, the secondary of the Packers actually got worse than it was in 2003, as the team finished 25th in the NFL in passing defense. The Packers ended up trading Carroll to the Jacksonville Jaguars during the 2006 season after the Packers had seen enough of Carroll's act.'' - htoutlaws2012
10
Terrell Buckley
''Buckley was the first draft pick of the Mike Holmgren era. He was an effective punter returner but was consistently targeted and beaten by larger receivers. He played three seasons and recorded 10 interceptions before signing with the Miami Dolphins in 1995. He played 14 seasons in the NFL with six teams and recorded 50 interceptions.'' - htoutlaws2012
BAdd New Item
Related Lists

Top Ten Green Bay Packers Players

Top Ten Best Green Bay Packers Players Going Into the 2019 Season

Top Ten Best Green Bay Packers Players of the 2018 NFL Season

Green Bay Packers Players/Coaches who Could get into the Pro Football Hall of Fame
List Stats
10 listings
1 year, 78 days old

Top Remixes

1. Tony Mandarich
2. Randy Duncan
3. Bruce Clark
htoutlaws2012
Error Reporting
See a factual error in these listings? Report it
here
.