Top Ten Growtopia Players
1
Fredi
He's a good player
I like fredi name
Good job mzte
NICE NICE NICE
2
1327
I don't really like this user but had to vote because I want Wicker to get kicked off the top ten
Most important world ever TRADE!
Most visited world (TRADE about 42,000 a day)
This player needs to be top!
4
Artemis
Please vote on this list but add on Top Ten Growtopia Players List 2
I like his world name parkour
I play parkour when I'm bored
Makes best parkour worlds
5
Danieldd
Your a great Growtopian and u support and help people which is what we need more of in Growtopia. Keep it up and Good Luck!
Kessl go donate me
He is a scammer
6
Metroid30
Very cool player
My friend rl
7
Hakanss
Hakanss helped me out a lot! Thanks hakanss
Best player! Also he owns best Gt YouTube channel in my opinion.
TURKISH POWER
He is best
8
seth
Seth has done very good programming and I really enjoy playing growtopia

He's a pro and I gave seen him in growtopia and we chatted for a while.
You did a nice programming I love your game why are you not on the top!
Seth is awesome at almost everything.
Lol seth is awesome
9
Poseidon36
Yeah Poseidon is very cool world builder and YouTuber
Definitely a rising star started in Dec 2014 and now has 24 worlds and 2 WOTDS
Good YouTuber
@POSEIDON36 GT - Instragram, Poseidon36 Gt - Twitter, Growtopia Poseidon36 - Facebook
The Contenders
11
Cukuzz
I vote because Your The best man
I vote you because you awesome
You've been a bit inactive
Cukuzz is good man
12
@Angel2874
I voted you dude
Also famous
14
VicTeM
Victem likes to hangout with new friends and help them!
I am better then you
Victem is so kind
Thanks a lot VicTeM for helping! :D
15
Edvoid20
List will become famous players only
I vote because you are awesome
News daily is helpful
I Vote Edvoid20 Cause Well... where famous haha... @Seth Go To Hydroden please!
16 DeathVader
17 Brother1
18
Doomcraft
Doomcraft is EPIC! He helps me and other newbies
Why is all the chat on Doomcraft
If you know any of these players real names please post it
Yeah Doomcraft is really epic he is a helpful player
19
@hamumu
Best and developer DUH
You are a great artist why are you nnot on the top
The developer of GT
Best
20
MIXGY
Worlds queen
She is pro and owns lots of world
Mixgy lol just KIDDING - MIXGY
She is too pro
21 Thicke
22
jake459
SPARE ACCOUNTS REMOVED. (Top Ten Growtopia Spare Accounts)
23
LOL
Most visited casino (Casino)
Yes
The best
I like Lol, He is a Legend, I Like Him cause him always Comment who Play Casino. I See Him in YouTube but I forgot channel, he gave Casino World To @Aimster, and he gave 1 Xenonite To @Aimster
24
famousekid
I like him a lot he is pro!
I Like Him, Cause He Make A Cool Video, I always dream to meet him, Love You FamousKid
Maybe Sometimes you can meet me k? My name Fazadhafin
PEWDIEPIE
25 Timing
26 TK69
27
SSSniperwolf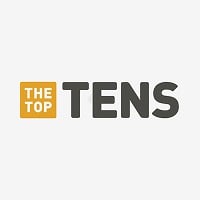 SSSniperWolf is an American Youtuber. She makes reaction videos, unboxing videos, Q&A videos, and Fortnite videos.
28
2989
I like MA15 movies bring it on
I want movies come on
Yeah I want movies in the game like Willy wonka and the chocolate factory
And superman even Godzilla bring it on
yawa na
29
EasyE
HEY HE SCAMMED HIS FANS HE SUCKS!
U r great and I feel sorry for yr lody of devil wings that time.
30 Barney
31
V3ssal1us
You are just awesome
I loved his world called PARKOURATTACK why he sold it now it is so annoying...
PARKOURATTACK has a small lock
96xD
32 Molecule
33
PraePoom
Very Famous person he's good!
He's very kind and nice also he's friendly. he has 10+wls and have gems over 1000-3000.
He is good player he help me and other players by himself also he is good player in gamepack game too. He's good flag stealer lol.
34
V0ren
I love this guy's video
35
CocoMonkey
I vote her because her film is funny
Long live coco
The funny video is the dares #18 dare to follow arianna grande
I LOVE COCOMONKEY LIKE A CRAZY PERSON! :O COCO IF YOU ARE READING THIS PLEASE GO TO XX13DX AND SIGN MY BOARD OR AT LEAST MAKE ME IN THE video OR DO MAH DARE! :D
36
EpicDude29
Good player my friend rl
37
angel2875
He is the best one and helpful
He help newbies :) He best Mongolian player
38 EasyBro
39 gtaninja
40
Sisses
Not Well Known Players Removed
41 1965
42 iSG
44 @Surfer
45
Sodabones
Very very cool, his main world SODABONES is quite very good and costs +30 wls.
He have a cool world that costs 20+ wls! Please vote him.
46 Tachy
48
VincecraftTN
This guy. is. Awesome. (this definitely isn't me adding my own name to this list...)

CHECK OUT YGATES @Growtopia!
49 6720
50 Bro633
PSearch List