Guitarist With The Most Feeling
copkiller
The Top Ten
1
David Gilmour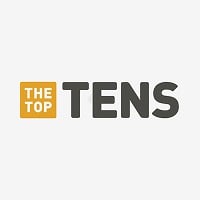 David Jon Gilmour is an English singer, songwriter, composer, multi-instrumentalist, and record producer. He joined the progressive rock band Pink Floyd as guitarist and co-lead vocalist in 1968.
Dave Mustaine of Megadeth actually said that "David Gilmour can do more with one note than most other guitar players can do with the whole fretboard". When you listen to the solo in Comfortably Numb, you will see why. - c0mf0rta61ynum6
David has great feeling in his playing, he's definitely not the fastest, but he combines several techniques perfectly together - for example, I never have seen more beautiful bendings than he did. His focus on tone is awesome, he has a great idea when to play which notes and he only plays those notes and not a single note more. This minimalism, compared with everything else, with his tone and his techniques - that is the reason why Gilmour is the best.
David Gilmour -- The moment I say or think about him... There is an automatic soulful melody/solo going on in my head. To me that's all that matters.
I don't think you can make an absolute "BEST GUITARISTS" list... EVER. That' s simply ridiculous. But try listening to gilmour solos or better still try to learn one on a guitar and you heart would smile for that blissful period of time. He can and does say a lot with a single note! His minimalistic music is what lends his music beauty. If you can create universally accepted "good" music, I really don't see a point why one has to shred like a machine!
Be glad to have lived when he did for his like will never be seen again.
V 44 Comments
2
Gary Moore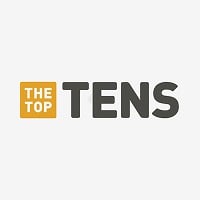 Robert William Gary Moore was a Northern Irish musician, most widely recognised as a singer, songwriter, and virtuoso rock and blues guitarist.
In this day and age with the internet and YouTube we have access to some phenomenal players. If you take the time and listen to his playing you will be staggered by his virtuosity but also the emotion and feeling with which he played. He had amazing technique speed and tone and covered wide range of styles. His covers of Hendricks, Roy Buchanan are incredible. Without being disrespectful the Edge and Slash are not even in the same league as Gary Moore.
I was astonished when I didn't find his name here. I see a list of great guitarists but for me he is definitely no. 1 here due to his ability to make the guitar "cry" and the fact that much of his songs are extremely emotional. "Empty Rooms" live in 87, Still Got the Blues For You and countless others. - wizardryuk
Gary Moore, a prodigy of the great Peter Green (Why is Peter Green not on here? ), and an inspiration to John Sykes (Why is John Sykes not on here? ). Listen to The Loner, Parisienne Walkways, Still Got The Blues, Separate Ways (no, not Journey's Separate Ways... Oh ya, Why is Neil Schon not on here? )
In my opinion an all rounder. So much feeling and emotion in his playing. Gary could play any style and bring you to tears with his playing. Underrated and a cut above most guitarists. Rock In Peace Gary Windfingers Moore.
V 6 Comments
3
Jimi Hendrix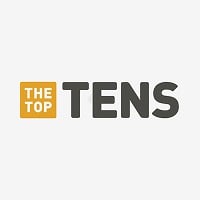 Jimi Hendrix (born November 27, 1942 - September 18, 1970) was an American rock guitarist, singer, and songwriter . Although his mainstream career spanned only four years, he is widely regarded as one of the most influential electric guitarists in the history of popular music, and one of the most celebrated ...read more.
In my opinion, the key to Hendrix's virtuosity is the way he expressed his feelings in guitar playing. The emotion in his playing is why he is considered the greatest electric guitarist ever by many. That in a nutshell is why I think Jimi Hendrix is the guitarist with most feeling, not even Page, Slash or SRV can beat him...
People talk about the greatness of guys like page and Gilmour and Clapton, but they are just missing something in my eyes. There is nothing like a solo from Jimi. - thecrimsonking
He's the best. Period.
4
Jimmy Page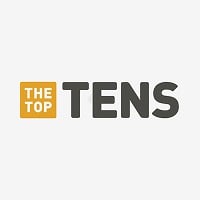 James Patrick Page is an English musician, songwriter, and record producer who achieved international success as the guitarist and founder of the rock band Led Zeppelin.
Play with all his soul and all his heart.
Just watch Led Zeppelin live for the Song Remains the Same tour. Watch "Stairway to Heaven," & I can ensure you that you will be blown away. - maarilynmaanson
Best ever. Read his history and you will understand why he is the best.
He is Jimmy Page, no need to write something more...
V 3 Comments
5
Mark Knopfler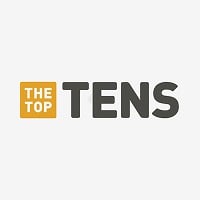 Mark Freuder Knopfler is a British singer, songwriter, guitarist, record producer and film score composer. He is best known for being the frontman of the British band Dire Straits.
Mark Knopfler solos are well structured, simple and memorable at the same time. Any moderate songwriter would know that this a challenging task, and is very much needed. Also, a reasonably experienced guitarist would agree that guitar playing is neither about how fast he/she plays the instrument, nor about how many techniques he/she knows to play. A good song is the one which will be remembered for a long time, by music enthusiasts (not everybody). Mark gets full marks in this aspect. So does Dave Gilmour.
Listen to Sultans of Swing (Live Alchemy), Tunnel of Love (studio version, from Making Movies) and Telegraph Road (studio version, from Love Over Gold). These solos will explain you everything about Mark Knopfler, and you'll understand why he is "the guitarist with the most feeling".
Check out telegraph road and understand me. - burakbarane
The right note at the right time. For his the best. Ilike Guilmour to!
V 1 Comment
6
Ritchie Blackmore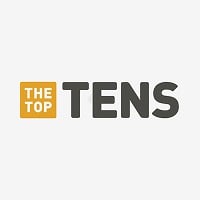 Richard Hugh "Ritchie" Blackmore is an English guitarist and songwriter, best known for his work in the hard rock/metal bands Deep Purple and Rainbow. He was ranked number 16 on Guitar World's "100 Greatest Metal Guitarists of All Time" in 2004, and number 50 in Rolling Stone magazine's list of the ...read more.
He is a very technical player and usually people pay attention to only this side of his playing but his trademark is to be technical and soulful guitarist at the same time. What can be better? In addition to his well known hard and heavy songs, try these soft instrumentals and be convinced: Rainbow - Anybody there, Maybe next time, Snowman. - Metal_Treasure
He just made many more hits than any other guys... Should be among the top 3 or 5...
Smoke on the water, Child in time, Burn, Man on the silver mountain...
Simply the beat
V 1 Comment
7
Eric Clapton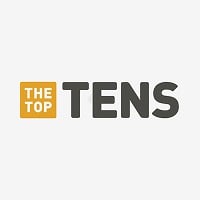 Eric Patrick Clapton is an English rock and blues guitarist, singer and songwriter. He is the only three-time inductee to the Rock and Roll Hall of Fame: once as a solo artist and separately as a member of the Yardbirds and Cream. He has also been a member of Derek and the Dominos.
Dealt with depression, loss, heartbreak, addiction, and many other emotions. And all of it shines through his hands.
Many can play the guitar, but few can make it cry like Clapton does. - theone90990
8
B.B. King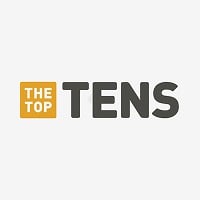 Riley B. "B.B." King was an American blues singer, electric guitarist, songwriter, and record producer.
The king of blues?! Never a technical genius but each note counts! BB can play a one note solo better than most guitarists can with the whole guitar. How he wasn't here is beyond me.
BB King, unlike the typical guitarist, uses very few notes, and in the process packs immense amounts of feeling into each one.
9
Stevie Ray Vaughan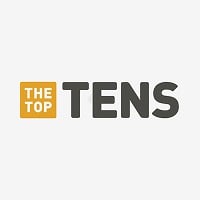 Stephen "Stevie" Ray Vaughan (October 3, 1954 – August 27, 1990) was an American musician, singer, songwriter, and record producer. In spite of a short-lived mainstream career spanning seven years, he is widely considered one of the most influential electric guitarists in the history of music, and ...read more.
Ridiculously thick tone and a burning style to match.
Lenny, live at the El Mocambo, 'enough said...
10
John Frusciante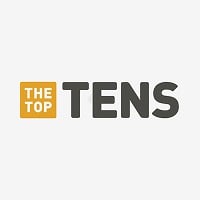 John Anthony Frusciante is an American guitarist, singer, producer and composer.He is best known for his time with the Funk Rock California based band the Red Hot Chili Peppers.
Every John Frusciante songs have different meanings in my life. His music is so pure and it is not complicated. When you listen John Frusciante, you don't only listen to notes. You feel them.
Simple just watch one of his solos on you tube, just one of the most emotional guitarists there is today
Just watch his own emotions as he plays, besides feeling it you can really see it, I haven't seen many guitarists play were raw emotion oozes from them! Such an underrated overall musician, but I would think that's the way he would want it!
What an absolute god. He is one with his guitar and his music brings tears to my eyes. On par with Gilmour.
V 5 Comments
The Contenders
11
Santana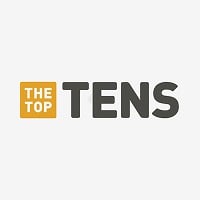 Carlos Santana audio is a Mexican and American musician who first became famous in the late 1960s and early 1970s with his band, Santana, which pioneered a fusion of rock and Latin American music.
Come on, Synyster Gates is above Santana? I mean, Santana is the most emotional guitarist ever! (Gotta take off my hat to Jimmy Page and Buckethead though)
It's ridiculous that Slash is this far above Santana. Slash is a bit overrated, and Carlos is the definition of soul! Europa? Black Magic Woman? Come on people
he definitely puts the most feeling into the music that he plays - Okami
12
Slash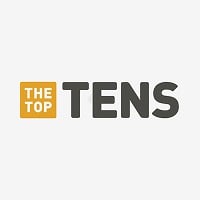 Saul Hudson, known professionally as Slash, is a British-American musician and songwriter. He is best known as the lead guitarist of the American hard rock band Guns N' Roses, with whom he achieved worldwide success in the late 1980s and early 1990s.
Just listen to November rain solo... Your face will melt and you will have his solo in your head for weeks.
November Rain, Sweet Child O Mine, Don't Cry, Estranged... I hope you have some time because you'll be here all year.
All around greatest. Blues rock metal he does it all and exceptionally well. Than you have his solos. And that's when I say enough said
The fact that Slash isn't in the top ten is pathetic. This is Slash we're talking about. He IS rock & roll. - maarilynmaanson
V 4 Comments
13
Buckethead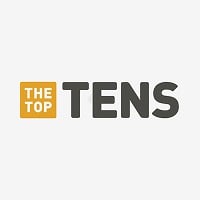 Brian Patrick Carroll, known professionally as Buckethead, is an American guitarist and multi-instrumentalist who has worked within many genres of music.
I think a lot of people are put off by Buckethead's stage persona. However, anyone who looks past the mask and robot dancing will know that he is one of the most emotive players to grace the planet. Solos such as Soothsayer, Look up there and Padmasana are simply beautiful, and fully heartfelt. I don't think Buckethead should necessarily be number 1, but the ability to make the top 10 fastest guitarists of all time and still show the most emotion of any shredder I've heard is worth some recognition
Buckethead's playing is really untouched territory. He graces his skills in many different styles and exceeds in everyone of them. He is the Baytoven of this time, constantly putting out new music (he's released 38 albums from March 2013-January 2014 and counting) and they are all unique and diverse. In fact, he dedicated an whole album to his father who has been very ill as of late, even going as far as having the cover of the album be a picture of his father hugging him as a teenager (first time to have a picture without the mask released to the public). I recommed people visiting his Buckethead pikes website, or YouTube as many of the albums are posted (but support the artist guys) and listen to some of his new stuff as his style is more mature and heartfelt then ever before.
Listen to albums Colma, Electric Tears, Captian EO's Voyage, Shadows Between the Sky, and A Real Diamond in the Rough, they're all up on
youtube.

Then after you've listened to all those, if you still don't think Buckethead has more emotion in his music than anyone else, you are a robot.
Pike 13 is all you need to know if you think buckethead doesn't have soul
V 5 Comments
14
Joe Satriani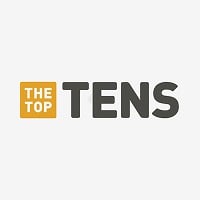 V 1 Comment
15
Peter Green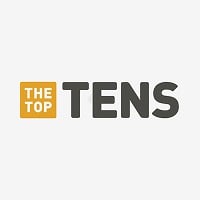 Beautiful sense of melody, superb tone, and serious feel. Not to mention great songwriter to boot. Often missed and underrated legend of guitar.
His song "A Fool No More". enough said
16
Robert Johnson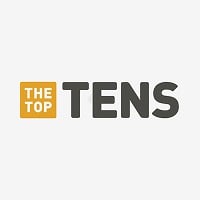 17
Freddie King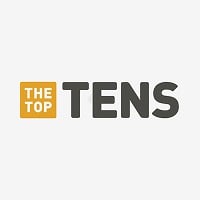 Freddie King was an American blues guitarist and singer. He has been described as one of the "Three Kings" of electric blues guitar, along with Albert King and B.B. King.
18
The Edge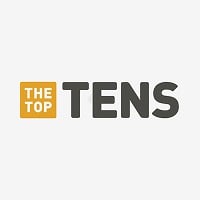 19
Albert King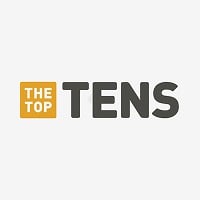 Albert King Nelson, known professionally as Albert King, was an American blues guitarist and singer, and a major influence in the world of blues guitar playing.
Albert king had few licks but those he played he had them.
Just listen to "i'll play the blues for you"
20
Synyster Gates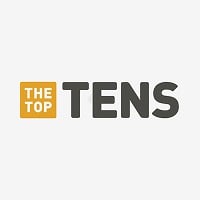 Brian Elwin Haner, Jr., better known by his stage name Synyster Gates or simply Syn, is an American musician, best known for being the lead guitarist and backing vocalist of the band Avenged Sevenfold.
Syn plays amazingly and you can tell live he gives it his all, he puts his heart and soul into creating the masterpieces he does and he blows the minds away from anyone who listens
when he play his guitar... he leff and he close his eyes... you want to know what is on his mind... what he is thinking and you can feel every emotion that he put in his guitar...
Listen to Sieze the day, I wont see you tonight (Part 1, 2), Second Heartbeat, Bat country, Critical acclaim, God Hates Us, AFTERLIFE!... Those guitar solos alone are the proof of syn to be the topper of this list!..
He's amazing! I mean, anyone who's heard Remenissions, Eternal Rest, Bat Country etc. should know he deserves to be at the top! =)
PSearch List
Recommended Lists
Related Lists

Fastest Guitarist Ever

Best Looking Singer / Guitarist

Top Ten TV Shows to Watch When You Are Feeling Sad

Top Ten Songs With Most Feeling and Meaning
List Stats
1,000 votes
56 listings
9 years, 116 days old

Top Remixes (6)

1. Gary Moore
2. David Gilmour
3. B.B. King
BrianScott01

1. Gary Moore
2. Ritchie Blackmore
3. David Gilmour
SoldierOfFortune

1. B.B. King
2. David Gilmour
3. Jimi Hendrix
Rambles
View All 6
Posts
Error Reporting
See a factual error in these listings? Report it
here
.