Top 10 Guitarists Who Play with the Most Feeling
1
David Gilmour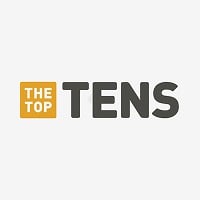 David Jon Gilmour is an English singer, songwriter, composer, multi-instrumentalist, and record producer. He joined the progressive rock band Pink Floyd as guitarist and co-lead vocalist in 1968.
Dave Mustaine of Megadeth actually said that "David Gilmour can do more with one note than most other guitar players can do with the whole fretboard". When you listen to the solo in Comfortably Numb, you will see why. - c0mf0rta61ynum6
The unparalleled God of bends. He literally sings with his guitar. One note of his is better than a whole song by many. He is a living proof that shredding and doing fancy and flamboyant tricks on the guitar is not what makes one the best selling albums of ALL time.
If you still are aren't convinced listen to Shine on You Crazy Diamond, Comfortable Numb, Time and after you can blame me for getting you hooked to Pink Floyd.
David has great feeling in his playing, he's definitely not the fastest, but he combines several techniques perfectly together - for example, I never have seen more beautiful bendings than he did. His focus on tone is awesome, he has a great idea when to play which notes and he only plays those notes and not a single note more. This minimalism, compared with everything else, with his tone and his techniques - that is the reason why Gilmour is the best.
Gilmour will admit he would never win an award for playing fast, but for us fans, that has been an absolute blessing. Gilmour's own unique playing style was born on his first record with Pink Floyd, A Saucerful of Secrets. A master of bending notes. He somehow pulls emotion out of every note he plays.
While anyone who knows of David Gilmour is obviously familiar with his Pink Floyd work, but many people aren't aware of his solo albums and his work as an anonymous live band member for Paul McCartney, Bryan Ferry, Paul Rogers, Tom Jones and Jeff Beck among others. Hunt around on YouTube and you'll be pleasantly surprised. Look for his performances with BB King and also Mica Paris.
2
Gary Moore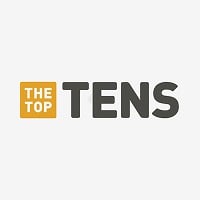 Robert William Gary Moore was a Northern Irish musician, most widely recognised as a singer, songwriter, and virtuoso rock and blues guitarist.
The most underrated guitarist ever. His playing has often brought me close to tears. He could make that guitar talk or cry. A technical genius and could play every style. RIP Gary
In this day and age with the internet and YouTube we have access to some phenomenal players. If you take the time and listen to his playing you will be staggered by his virtuosity but also the emotion and feeling with which he played. He had amazing technique speed and tone and covered wide range of styles. His covers of Hendricks, Roy Buchanan are incredible. Without being disrespectful the Edge and Slash are not even in the same league as Gary Moore.
I was astonished when I didn't find his name here. I see a list of great guitarists but for me he is definitely no. 1 here due to his ability to make the guitar "cry" and the fact that much of his songs are extremely emotional. "Empty Rooms" live in 87, Still Got the Blues For You and countless others. - wizardryuk
Gary Moore, a prodigy of the great Peter Green (Why is Peter Green not on here? ), and an inspiration to John Sykes (Why is John Sykes not on here? ). Listen to The Loner, Parisienne Walkways, Still Got The Blues, Separate Ways (no, not Journey's Separate Ways... Oh ya, Why is Neil Schon not on here? )
3
Mark Knopfler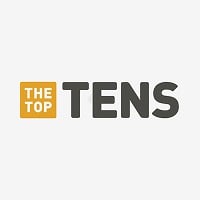 Mark Freuder Knopfler is a British singer, songwriter, guitarist, record producer and film score composer. He is best known for being the frontman of the British band Dire Straits.
Mark Knopfler solos are well structured, simple and memorable at the same time. Any moderate songwriter would know that this a challenging task, and is very much needed. Also, a reasonably experienced guitarist would agree that guitar playing is neither about how fast he/she plays the instrument, nor about how many techniques he/she knows to play. A good song is the one which will be remembered for a long time, by music enthusiasts (not everybody). Mark gets full marks in this aspect. So does Dave Gilmour.
Listen to Sultans of Swing (Live Alchemy), Tunnel of Love (studio version, from Making Movies) and Telegraph Road (studio version, from Love Over Gold). These solos will explain you everything about Mark Knopfler, and you'll understand why he is "the guitarist with the most feeling".
The master of every silence between two notes. And yet, a guitar technique above everyone. From early songs with dexterity, speed riffs and technique he evolved as a true master of feeling, emotion and powerful songs. - Claptoman
Brothers in arms. Definitely worth to listen! - Userguy44
4
Jimmy Page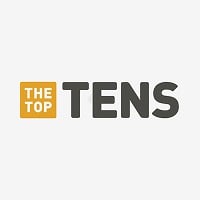 James Patrick Page is an English musician, songwriter, and record producer who achieved international success as the guitarist and founder of the rock band Led Zeppelin.
Play with all his soul and all his heart.
Just watch Led Zeppelin live for the Song Remains the Same tour. Watch "Stairway to Heaven," & I can ensure you that you will be blown away. - maarilynmaanson
His playing is strikingly emotional... "Since I've Been Loving You" has one of the most heartfelt solos in rock history in my opinion
Fast and rocking and full of soul! And sexy!
5
Jimi Hendrix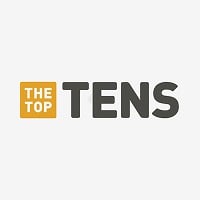 Jimi Hendrix (born November 27, 1942 - September 18, 1970) was an American rock guitarist, singer, and songwriter . Although his mainstream career spanned only four years, he is widely regarded as one of the most influential electric guitarists in the history of popular music, and one of the most celebrated ...read more.
In my opinion, the key to Hendrix's virtuosity is the way he expressed his feelings in guitar playing. The emotion in his playing is why he is considered the greatest electric guitarist ever by many. That in a nutshell is why I think Jimi Hendrix is the guitarist with most feeling, not even Page, Slash or SRV can beat him...
People talk about the greatness of guys like page and Gilmour and Clapton, but they are just missing something in my eyes. There is nothing like a solo from Jimi. - thecrimsonking
He's the best. Period.
6
Ritchie Blackmore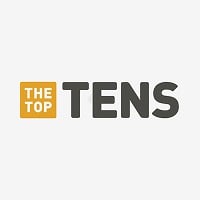 Richard Hugh "Ritchie" Blackmore is an English guitarist and songwriter, best known for his work in the hard rock/metal bands Deep Purple and Rainbow. He was ranked number 16 on Guitar World's "100 Greatest Metal Guitarists of All Time" in 2004, and number 50 in Rolling Stone magazine's list of the ...read more.
He is a very technical player and usually people pay attention to only this side of his playing but his trademark is to be technical and soulful guitarist at the same time. What can be better? In addition to his well known hard and heavy songs, try these soft instrumentals and be convinced: Rainbow - Anybody there, Maybe next time, Snowman. - Metal_Treasure
He just made many more hits than any other guys... Should be among the top 3 or 5...
Smoke on the water, Child in time, Burn, Man on the silver mountain...
Simply the beat
7
Eric Clapton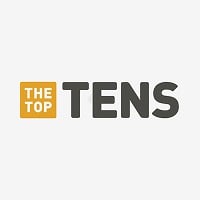 Eric Patrick Clapton is an English rock and blues guitarist, singer and songwriter. He is the only three-time inductee to the Rock and Roll Hall of Fame: once as a solo artist and separately as a member of the Yardbirds and Cream. He has also been a member of Derek and the Dominos.
Dealt with depression, loss, heartbreak, addiction, and many other emotions. And all of it shines through his hands.
Many can play the guitar, but few can make it cry like Clapton does. - theone90990
8
John Frusciante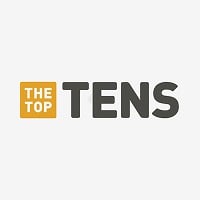 John Anthony Frusciante is an American guitarist, singer, producer and composer.He is best known for his time with the Funk Rock California based band the Red Hot Chili Peppers. He was also part of the Mars Volta, Swahili Blonde, Ataxia and more.
Every John Frusciante songs have different meanings in my life. His music is so pure and it is not complicated. When you listen John Frusciante, you don't only listen to notes. You feel them.
Simple just watch one of his solos on you tube, just one of the most emotional guitarists there is today
Just watch his own emotions as he plays, besides feeling it you can really see it, I haven't seen many guitarists play were raw emotion oozes from them! Such an underrated overall musician, but I would think that's the way he would want it!
More than just a guitarist, or even a musician, John is a true artist that creates as a way of communicating his own thoughts and feelings and doesn't care if anyone else listens.
9
Stevie Ray Vaughan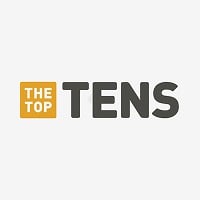 Stephen "Stevie" Ray Vaughan (October 3, 1954 – August 27, 1990) was an American musician, singer, songwriter, and record producer. In spite of a short-lived mainstream career spanning seven years, he is widely considered one of the most influential electric guitarists in the history of music, and ...read more.
Stevie Ray Vaughn puts his soul in his music, not to mention the quintessential rags to riches story behind a great talent. His songs tell a story of his victory over the pain of addiction He used his platform to testify about his recovery. Stevie Rays' earlier music came from the deep pain of the soul that blues is famous for but few people reach. Don't forget "If The House is rocking became a pop culture by phrase.The guitar duets with brother Jimmy are legendary.
Ridiculously thick tone and a burning style to match.
Lenny, live at the El Mocambo, 'enough said...
Watch the Live at El Mocambo video... Texas Flood, So Excited, all of them. Amazing tone and feeling throughout. His face contortions translate onto the strings and out comes...
He belongs on this list, just like Gary Moore- incredible! And of course Gilmore.
10
Santana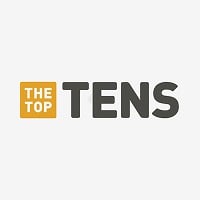 Carlos Santana is a Mexican and American musician who first became famous in the late 1960s and early 1970s with his band, Santana, which pioneered a fusion of rock and Latin American jazz.
It's ridiculous that Slash is this far above Santana. Slash is a bit overrated, and Carlos is the definition of soul! Europa? Black Magic Woman? Come on people
Come on, Synyster Gates is above Santana? I mean, Santana is the most emotional guitarist ever! (Gotta take off my hat to Jimmy Page and Buckethead though)
This guy really feels what he is playing. A legend. - Userguy44
he definitely puts the most feeling into the music that he plays - Okami
The Newcomers
?
Adrian Smith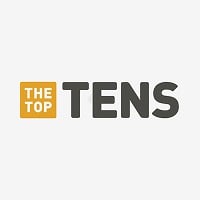 Adrian Frederick "H" Smith is an English guitarist, best known as a member of Iron Maiden, for whom he writes songs and performs live backing vocals on some tracks.
?
Dave Murray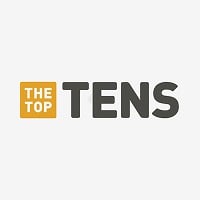 David Michael Murray is an English guitarist and songwriter best known as one of the earliest members of the British heavy metal band Iron Maiden.
The Contenders
11
Buckethead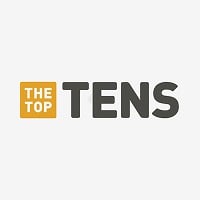 Brian Patrick Carroll, known professionally as Buckethead, is an American guitarist and multi-instrumentalist who has worked within many genres of music.
I think a lot of people are put off by Buckethead's stage persona. However, anyone who looks past the mask and robot dancing will know that he is one of the most emotive players to grace the planet. Solos such as Soothsayer, Look up there and Padmasana are simply beautiful, and fully heartfelt. I don't think Buckethead should necessarily be number 1, but the ability to make the top 10 fastest guitarists of all time and still show the most emotion of any shredder I've heard is worth some recognition
Buckethead's playing is really untouched territory. He graces his skills in many different styles and exceeds in everyone of them. He is the Baytoven of this time, constantly putting out new music (he's released 38 albums from March 2013-January 2014 and counting) and they are all unique and diverse. In fact, he dedicated an whole album to his father who has been very ill as of late, even going as far as having the cover of the album be a picture of his father hugging him as a teenager (first time to have a picture without the mask released to the public). I recommed people visiting his Buckethead pikes website, or YouTube as many of the albums are posted (but support the artist guys) and listen to some of his new stuff as his style is more mature and heartfelt then ever before.
Listen to albums Colma, Electric Tears, Captian EO's Voyage, Shadows Between the Sky, and A Real Diamond in the Rough, they're all up on
youtube.

Then after you've listened to all those, if you still don't think Buckethead has more emotion in his music than anyone else, you are a robot.
Made more mellow emotional albums than all the others combined...He is in tune with what ever he wants to play...Go into any head shop you will hear Padmasana, Mother earth Heals herself, they play his stuff for a reason...You can listen to it all day long without getting tired of it...One million head shops can't be wrong...just saying...
12
B.B. King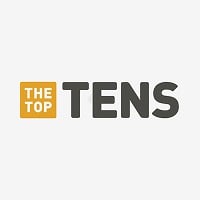 Riley B. "B.B." King was an American blues singer, electric guitarist, songwriter, and record producer.
The king of blues?! Never a technical genius but each note counts! BB can play a one note solo better than most guitarists can with the whole guitar. How he wasn't here is beyond me.
BB King, unlike the typical guitarist, uses very few notes, and in the process packs immense amounts of feeling into each one.
13
Slash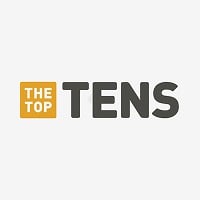 Saul Hudson, known professionally as Slash, is a British-American musician and songwriter. He is best known as the lead guitarist of the American hard rock band Guns N' Roses, with whom he achieved worldwide success in the late 1980s and early 1990s.
It would be a sin to put him on the spot number 2,this is nonsense..
Just listen to November rain solo... Your face will melt and you will have his solo in your head for weeks.
November Rain, Sweet Child O Mine, Don't Cry, Estranged... I hope you have some time because you'll be here all year.
All around greatest. Blues rock metal he does it all and exceptionally well. Than you have his solos. And that's when I say enough said
14
Joe Satriani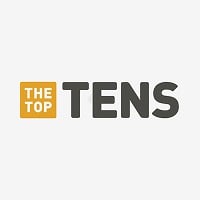 Joseph Satriani (born July 15, 1956) is an American instrumental rock guitarist and multi-instrumentalist. Early in his career, Satriani worked as a guitar instructor, with many of his former students achieving fame, such as Steve Vai, Larry LaLonde, Rick Hunolt, Kirk Hammett, Andy Timmons, Charlie ...read more.
Simply the best!
15
Joe Bonamassa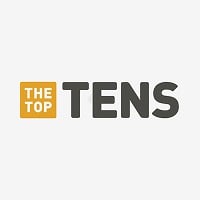 Joe Bonamassa is an American blues rock guitarist, singer and songwriter. When he was only 12 years old, Bonamassa opened for B.B. King. He was born 8th May 1977. He is known to be one of the greatest blues guitarists ever.
An absolute phenom. Tone, style and voice. Joe has it all.
16
Freddie King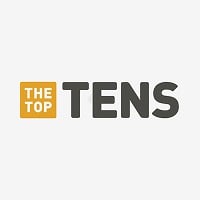 Freddie King was an American blues guitarist and singer. He has been described as one of the "Three Kings" of electric blues guitar, along with Albert King and B.B. King.
17
The Edge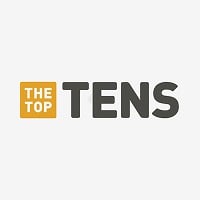 David Howell Evans, better known by his stage name the Edge, is an Irish musician and songwriter best known as the lead guitarist, keyboardist and backing vocalist of the rock band U2.
18
Lindsey Buckingham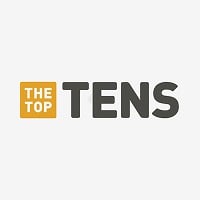 Lindsey Adams Buckingham is an American musician, singer, songwriter, and producer, best known as lead guitarist and one of the vocalists of the musical group Fleetwood Mac from 1975 to 1987, and then 1997 to the present day.
Should be in the top 10
19
Randy Rhoads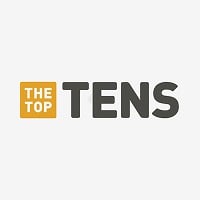 Randall William "Randy" Rhoads was an American heavy metal guitarist who played with Ozzy Osbourne and Quiet Riot. He was killed in a plane crash.
20
Carlos Santana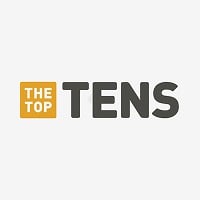 Carlos Santana is a Mexican and American musician who first became famous in the late 1960s and early 1970s with his band, Santana, which pioneered a fusion of rock and Latin American jazz.
Santana once again... and where is Guthrie Govan? He is god at guitar! Yeah GOD!
21
Glenn Tipton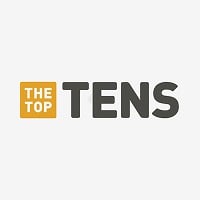 Glenn Raymond Tipton is an English Grammy Award-winning guitar player and songwriter. He is most commonly known as the lead guitarist for English heavy metal band Judas Priest.
Just give a listen to "Beyond the Realms of Death" by Judas Priest (the first solo). - Metal_Treasure
22
Synyster Gates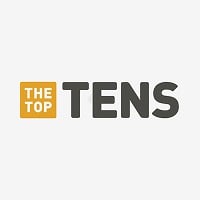 Brian Elwin Haner, Jr., better known by his stage name Synyster Gates or simply Syn, is an American musician, best known for being the lead guitarist and backing vocalist of the band Avenged Sevenfold.
Syn plays amazingly and you can tell live he gives it his all, he puts his heart and soul into creating the masterpieces he does and he blows the minds away from anyone who listens
when he play his guitar... he leff and he close his eyes... you want to know what is on his mind... what he is thinking and you can feel every emotion that he put in his guitar...
Listen to Sieze the day, I wont see you tonight (Part 1, 2), Second Heartbeat, Bat country, Critical acclaim, God Hates Us, AFTERLIFE!... Those guitar solos alone are the proof of syn to be the topper of this list!..
So far away has so much feeling in it
23
John Petrucci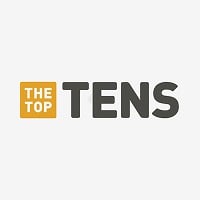 John Peter Petrucci is an American guitarist, composer and producer. He is best known as a founding member of the progressive metal band Dream Theater. Compared to his level of skill, John Petrucci is relatively unknown in the modern music industry.
Oh please... There is no other guitarist with so much feel... Just listen to Glasgow kiss and you'll know... The entire song is a solo full of feel... He maybe the only one who combines speed with emotion... The arpeggios aren't "just arpeggios"... They are emotions from his head into the music man and flowing out through his mark V... Exceptional tone as well... BEAT THAT!
BUT... Only next to Gilmour hands down...
Hollow Years live at Budokan... Check out the solo! Petrucci's finest performance in my humble opinion
By far the most soulful and melodic guitarist. He can turn speed into power and emotion. Just listen to lines in the sand. Glasgow kiss best of times, paradigm shift, universal mind, overature 1928 etc.
Probably the best guitarist around today.
24
Angus Young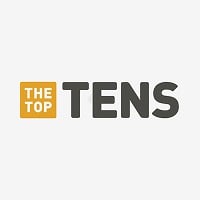 Angus McKinnon Young is an Australian guitarist of Scottish origin, best known as the co-founder, lead guitarist, songwriter and sole constant member of the Australian hard rock band AC/DC. When performing live he does his own version of Chuck Berry's "duck walk" and has also spun on his side while ...read more.
Feel the non-afraid spirit, bravery heart with:
Highway to hell, back in black, TNT, Thunderstruck, Hells Bells, if you want blood (you've got it)

& the rock n' roll domination with:
For those about to rock, let there be rock, whole lotta rosie, rock n' roll train, it's a long way to the top - shatti
Always with emotional feeling, raw power... And speed
25
Duane Allman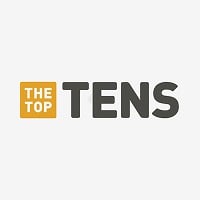 Howard Duane Allman was an American guitarist, session musician, and co-founder and leader of the Allman Brothers Band until his death in a motorcycle crash in 1971, when he was 24 years old.
Eric tried to recruit him, pioneered a genre of music, session player for the greats. His slide work is untouchable (Derek Trucks comes close though, why isn't Derek on here? )
26
Michael Amott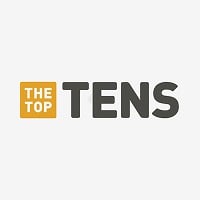 Michael Amott is a British-born Swedish guitarist, songwriter, founding member of the bands Arch Enemy, Spiritual Beggars, and Carnage, as well as a former member of the grindcore band Carcass.
27
Marty Friedman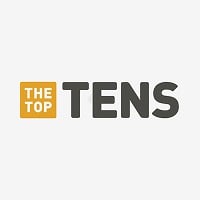 Martin Adam "Marty" Friedman is an American guitarist, known for his tenure as the lead guitarist for heavy metal band Megadeth which spanned nearly the full decade of the 1990s, as well as Cacophony alongside Jason Becker until 1989. Friedman has resided in Tokyo, Japan since 2003, where he has hosted ...read more.
He uses such a wide a array of scales and modes in an unbelievable way! Just listen to the solos in Valley of Souls, Coloreas Mi Vida and Lovesorrow. Plus, he can also play very different styles of music, with the thrash metal solo in Tornado of Souls.
Just listen with his 2-3 notes every one can understand that this is Marty! That's the best thing about him... Please listen : Brightest star of all, Melodic control ending solo, Namida, Or black cat by him
He's awesome
Marty on 30?! what! just listn to "love sorrow" at least idiots...
28
Kurt Cobain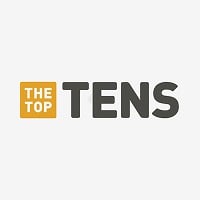 Kurt Cobain was born February 20, 1967, in Aberdeen, Washington. In 1987, he started the grunge band Nirvana, which became one of the most successful bands ever. He was a talented yet troubled grunge performer. Kurt Cobain became a rock legend in the 1990s with his band. He committed suicide at his ...read more.
29
Richie Sambora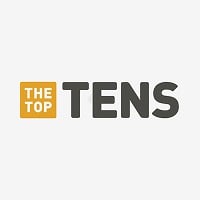 Richard Stephen "Richie" Sambora is an American rock guitarist, producer, singer and songwriter who was the lead guitarist of the rock band Bon Jovi for 30 years. He is known for his work with Bon Jovi from 1983 to 2013. He is a very praised guitarist who played solos for songs like Dry County, Stranger ...read more.
He has the top three spots in the "guitar solos with the most feeling" list on this website. Enough said.
Everything he does is feeling. - Userguy44
He has a lot of feeling in his solos just like srv!
30
Yngwie Malmsteen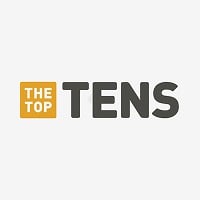 Yngwie Johan Malmsteen is a Swedish guitarist, songwriter and bandleader who was born on June 30th, 1963, in Stockholm, Sweden. He was known for his neoclassical metal playing style back in the 1980s.
Crying is a masterpiece enough said go feel it.
"Black Star" has everything I need! - Metal_Treasure
He's good, but has no feel. Playing one million notes a second is not called a good solo. Not saying playing fast is bad, I mean Mr. Crowley is my favorite, but it has some feel - SoldierOfFortune
31
Steve Vai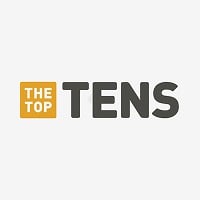 Steven Siro "Steve" Vai is an American guitarist, composer, singer, songwriter, and producer, born and raised on Long Island, New York.
For the love of God is the most gut felt emotional pieces ever written. Vai is heaven on earth.
I Think he is the best for Whispering a prayer and for the love of God. Awesome music...
Do you see the expression of Vai's face when he plays? Stop underrating him so much!
Just listen to whispering a prayer and try not to get goosebumps!
32
Peter Green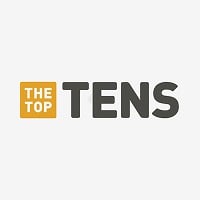 Peter Green is a British blues rock guitarist. As the founder of Fleetwood Mac, he was inducted into the Rock and Roll Hall of Fame in 1998.
Beautiful sense of melody, superb tone, and serious feel. Not to mention great songwriter to boot. Often missed and underrated legend of guitar.
His song "A Fool No More". enough said
Just the best
The absolute best white blues player,pure emotion and intuition. if you want to cry just listen to his solo with fleetwood mac in "i've got a mind to give up living- live at the warehouse new orleans 1970) while david gilmour is in my top 5 and roy buchanan as well, I've never heard live solos as good as peter greens. all with just a les paul and a cranked fender twin, as many guitarist on this list DEPEND not just rely on high gain amps/ effect pedals.if we could get all these cats together with just a guitar into an amp and half of the top ten would put to shame, and if you brought in a microphone b.b king would be the only one left standing with peter.
33
Rory Gallagher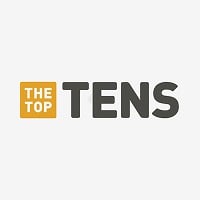 William Rory Gallagher was an Irish blues and rock multi-instrumentalist, songwriter, and bandleader.
Rory Gallagher must be in this list (actually by far on the top). If you never listened to him carefully. Give it a try and probably you will redefine what is feeling and expression from a musicians perspective...
34
Dimebag Darrell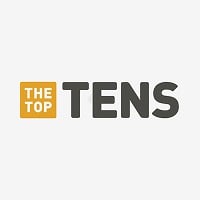 Darrell Lance Abbott, also known as Diamond Darrell and Dimebag Darrell, was an American guitarist and songwriter best known as a founding member of two bands, Pantera and Damageplan, alongside his brother, Vinnie Paul. Abbott died in 2004 after he was shot by a mentally unstable fan.
Way to low on this list. These voters have never listened to the greatest ear sex there is. I feel sorry for them.
GETCHA PULL!
The Master!
Best
35
Brian May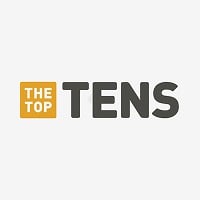 Brian Harold May is an English musician, singer, songwriter and astrophysicist, best known as the lead guitarist of the rock band Queen.
Listen to Bijou. That's exactly why he deserved to be in this list. He's an amazing guitarist! - Userguy44
Brilliant guitarist from Queen. - bzsuzsi0128
36
Jerry Cantrell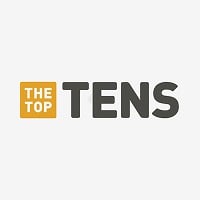 Jerry Fulton Cantrell Jr. is an American musician, singer-songwriter and guitarist best known as the founder, lead guitarist, co-lead vocalist and main songwriter of the rock band Alice in Chains.
He defines what "feel" is for me. Classic Alice in Chains songs like Nutshell, Rain When I Die and Love, Hate, Love sound like his soul screaming through his guitar. Even his solo material is incredible just listen to My Song, Spiderbite and Anger Rising. Massively overlooked when it comes to the greatest guitar players.
37 Hizaki
38
Jack White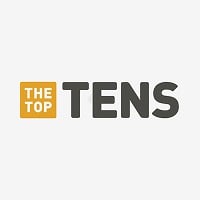 John Anthony "Jack" White is an American singer and songwriter. He is best known as the lead singer and guitarist of the duo The White Stripes, but has also had success in other bands and as a solo artist.
39
Albert King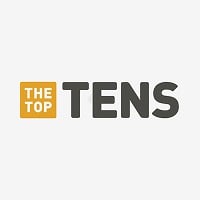 Albert King Nelson, known professionally as Albert King, was an American blues guitarist and singer, and a major influence in the world of blues guitar playing.
Albert king had few licks but those he played he had them.
Just listen to "i'll play the blues for you"
40
Steve Morse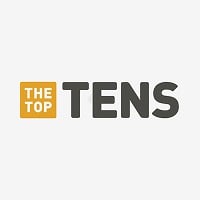 Steven J. "Steve" Morse is an American guitarist and composer, best known as the founder of the Dixie Dregs; and since 1994, the guitar player of Deep Purple.
Feeling + Technique = I rest my case.
41
Eric Johnson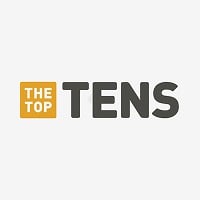 Eric Johnson (born August 17, 1954) is an American guitarist, songwriter, and vocalist from Austin, Texas. Best known for his electric guitar skills, Johnson is also a highly proficient acoustic, lap steel, resonator, and bass guitarist as well as an accomplished pianist and vocalist.
Check out his "Venus Isle" album(Lonely in the night, and Manhattan are highly recommended). This guy puts his all of his soul into his musicianship. Even though a lot of his music does contain complex solos, if one listens carefully there is a detail for emotion in almost every single note. His compositions are also of top notch quality, and he has his own distinct style, developed over a 40 year long musical career.
42
John Mayer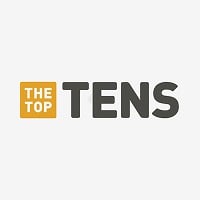 John Clayton Mayer is an American singer-songwriter, guitarist, and record producer. Born in Bridgeport, Connecticut, Mayer attended Berklee College of Music in Boston, but disenrolled and moved to Atlanta in 1997 with Clay Cook. Together, they formed a short-lived two-man band called Lo-Fi Masters.
"Continuum! " "Try! " Even the "Where the Light Is" concert.. John Mayer is one of the best guitarists of today's generation. He makes pop music musical..
Seriously, this douche is on the list and no Keith Richards, Lindsay buckingham
The best
43
George Harrison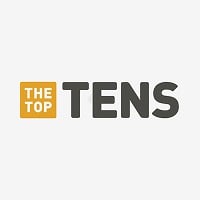 George Harrison (1943 - 2001) was an English guitarist, singer, songwriter, and music and film producer who achieved international fame as the lead guitarist of the Beatles.
44
John Sykes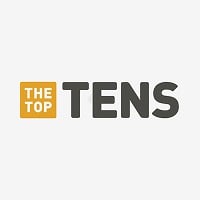 John James Sykes is an English rock guitarist, vocalist, and songwriter who has played with Streetfighter, Tygers of Pan Tang, John Sloman's Badlands, Thin Lizzy, Whitesnake, and Blue Murder.
Come on, how did John Sykes not make the list? Have a listen and decide for yourself. :-)
45
Mark Tremonti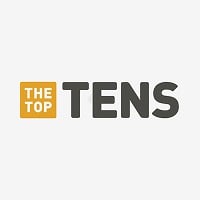 Mark Thomas Tremonti is an American musician, singer and songwriter, best known as the lead guitarist of the rock bands Creed and Alter Bridge.
46
Bruce Springsteen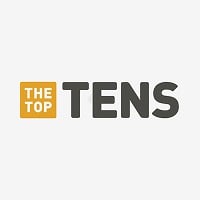 Bruce Frederick Joseph Springsteen (born September 23, 1949) is an American musician, singer, songwriter, and humanitarian. He is known for his work with the E Street Band. Nicknamed "The Boss", Springsteen is widely known for his brand of poetic lyrics, Americana, working class and sometimes political ...read more.
47 Ichiro Cipher Takigawa
48 Ken Kitamura
49 Vinai Trinateepakdee
50
Robert Johnson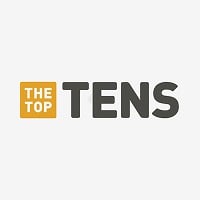 Robert Leroy Johnson was an American blues singer-songwriter and musician. His landmark recordings in 1936 and 1937 display a combination of singing, guitar skills, and songwriting talent that has influenced later generations of musicians.
PSearch List