Best Guitarists Ever
The Contenders: Page 12
221
Adam Jones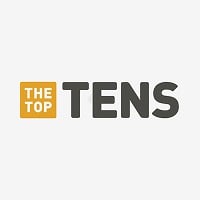 Adam Thomas Jones (born January 15, 1965) is a three-time Grammy Award-winning American musician and visual artist, best known for his position as the guitarist for Tool.
Wow it is absolutely sickening that Adam Jones isn't even in the top 20. This man is an absolute genius when it comes to guitar. People are so close minded and think all talent in playing guitar lies in the complexity. All the other guitar players on this list wouldn't compare to the creativity of tones and improvisations this man makes. Not to mention his visual arts as well. I bet 99% of the voters on here aren't even aware of his impact on movies such as Jurassic Park, Batman Returns, Terminator 2: Judgement Day, Edward Scissorhands, Predator 2, A Nightmare On Elmstreet: The Dream Child and The Dream Master, Ghostbusters II, and Pet Cemetery as a member of the art department. As a guitar player I am amazed by this man
I guess no one here listens to Tool, because if you do, and you know anything about music, you should be able to appreciate and love the ART behind Adam Jones' playing. He is my #2 behind Hendrix, I am just amazed that he's not even in the top 100, what!
This guy is a genius. Fantastic riffs, spellbinding solos and full effort into Every. Single. Song. I honestly don't think he's the best but he's dozens better than 120. - arbeZameniC
Adam is the most underrated musician that I have ever seen
V 7 Comments
222
Adrian Vandenberg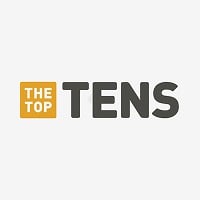 Adrian Vandenberg is a Dutch rock guitarist, best known for his tenure as one of the guitarists in Whitesnake during their successful late 1980s period and the band Vandenberg which he started in 1981. In 2013 Adrian formed a new band; Vandenberg's MoonKings and recorded a new album which was released ...read more.
Best guitar player of all times - Whitesnake rules!
223
Rick Nielsen
Nielsen is a very underrated guitarist, but he's also a musician's musician. Nobody can write quirky tunes like Rick and nobody can copy his style--though several have tried. Slash has said Rick Nielsen is one of his favorite guitarists and if that's not a big enough endorsement, John Lennon, who Rick played on his final LP "Double Fantasy" was memorized by Rick's playing so much that he said Rick was better than God himself, Eric Clapton. I think the reason Rick doesn't get the props he so richly deserves is because of his zany and wacky image.
Seriously it's a crime he's this low and now talent hacks like Synster Gates is way ahead. Do these morons know that Rick is self-taught and was once called by the late John Lennon one of the best guitarists he ever worked with? And that Lennon said he was better than Clapton? And that Slash has said many times Rick is one of his favorites and the best? Nielsen drives Cheap Trick, and it's a cryin' shame he and the band aren't truly appreciated by the masses.
The man has over 200 guitars and he knows how to play them all and efficiently. Probably the most underappreciated and underrated guitarist on the list. He's also a great songwriter for one of America's foremost bands. Rock on Rick from Rockford, Ill.
Nielsen is pure energy and excitement, like getting multiple shocks with a live wire. Only Angus Young and Pete Townshend are his visual equal onstage, but there is really no one quite like him.
V 12 Comments
224
Marc Bolan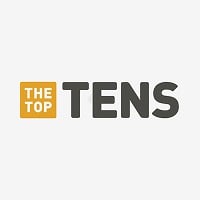 Marc Bolan, born Mark Feld (30 September 1947 – 16 September 1977) was an English singer-songwriter, musician, guitarist, and poet. He was best known as the lead singer of the glam rock band T. Rex. Bolan was one of the first pioneers of the glam rock movement of the 1970s. He died at age 29 in a ...read more.
How the hell is he not in the top ten (along with mick ronson and johnny ramone) his guitar playing kicked the complete ass of other people up their like prince and Kevin Jonas! Just listen to live songs such as Jeepster, Get it on, Buick Mackane, and Jewel, as well as others! RIP the great Marc Bolan!
V 1 Comment
225
Hizaki
Hizaki's not only really talented, but how many times have you seen a man play such solos in a Rococo-esque dress and not mess up? His riffs are melodic, soothing, yet have so much power and feel to it.

Go to YouTube and search for History of the Other Side, Ascendead Master and Desert Apple, just to name a few.
This guy is insane good creating fantastic original melodies and his technical ability is great.
I love guitar & I respect many on these pages but I must vote for the one that changed me. I will never be the same after hearing him play. No one else has ever done this to me before so the honor goes to Hizaki. There are many talented guitarists here with many different styles but it all seems like child's play after you hear Hizaki. He can do it all if he really wanted to I am positive that this is true.
After I heard Versailles he changed the way I see music, yeah guitarist's like Eric Johnson and Eddie Van Halen are good, but Hizaki really got my attention. His looks, his talent, even his songwriting is unbelievable. This Metal Princess should be number 1
V 25 Comments
226 Pata, X-Japan
227
Fredrik Thordendal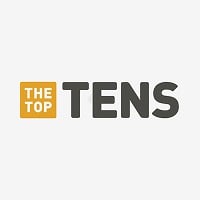 Fredrik Thordendal (born February 11, 1970) is a Swedish musician, best known as the lead guitarist and backing vocalist for the Swedish extreme metal band Meshuggah. He's considered the originator of the djent technique. Thordendal was rated No. 35 by Guitar World in the top 100 greatest heavy metal ...read more.
Frederik Thordendal alongside Mårten Hagström are some of the best guitarists around. If you've ever listened to Meshuggah (even if you don't like them) they make most guitarists nowadays look like children when it comes to perplexity. Meshuggah does border almost genius-level on the lines of guitar. Seriously, fusing Jazz with extreme metal? It works.
228
Chris Wolstenholme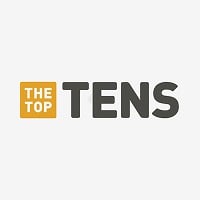 Christopher Tony "Chris" Wolstenholme is an English musician. He is the bassist and backing vocalist for the alternative rock band Muse.
Chris Wolstenholme plays bass, smart one.
229
Sungha Jung
How can you not vote for this guy? He is a very talented Korea acoustic finger-style guitarist. I can't believe so many other guitarists are above him! HE IS ONLY 16 YEARS OLD and he manages to play like... A LEGEND. Just to on YouTube and search this guy
He will be SUPERB when he grow older! I know it! He doesn't even have to sing, his guitar sings for him and that's awesome. Of all of his videos, I think that Irony was the best and Grenade was the best cover I've seen.
I'm sure he would be higher on this list if everyone heard him play. Just look him up on YouTube. The skill he has is amazing. Sure, he's not in a famous rock and roll band. But, popularity doesn't mean you're the best. - tjexler
He can make the guitar sing...
V 10 Comments
230
Roger McGuinn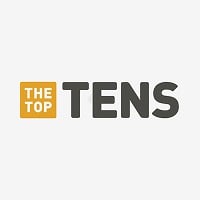 James Roger McGuinn known professionally as Roger McGuinn and previously as Jim McGuinn, is an American musician.
World"s premier 12 string guitarist. His interpretation of "Mr Tamborine Man" is classic.
Roger added so much sound to the Byrds, his 12 string jangle just comes through so well, rarely bettered and I have not heard quite the identifiable impact on a groups sound as he made.
DS Sussex
231
Martin Barre
Most lists are popularity contests. Nothing more. True players who study guitar know the truth. Martin Barre is one of the greatest rock guitarist ever. Top 10 without a doubt. From time signature changes, lighting speed, complex chording. No one does it all like him. He just isn't flashy. He's pure music.
Saw Leslie West right before Martin Barre at Shea Stadium. The west fans did not believe me before the show that Barre was better. Bridge of Sighs was great but by the end they were converted.
Ludicrous that this god of guitar is low down ; one of the most distinctive sounds ever ; no one else sounds like Barre when he plays Aqualung or Minstrel in the Gallery.
232 Hughie Thomasson
233 Hugh McDonald
234
Al Dimeola
Al is not a recognized name by many people who don't regularly listen to jazz. However if anyone gives this guy a listen people will put him in the top 10 for sure. He's the fastest guitar player ever and extremely elaborate in his abilities to perform.
Al suffers because he does not get the exposure a rock guitarist does, but listen to "Elegant Gypsy Suite" or any of his work with seminal jazz fusion outfit Weather Report and you'll be mightily impressed. Legions of guitarist pay homage to him. Definitely a top 10 contender.
Same as with Pat Metheny: this list seems more to be a list of most popular rock guitarists, then best guitarists at all. Al Dimeola is amazing on the guitar. As I saw him live, sometimes I would like to ask for a slow motion, because my senses could not follow his play.
Um, yeah, this seems to be a list of best known guitarist not the best guitarist. Al at 371. Proof this list is being created by MTV fans, not guitar fans.
V 15 Comments
235
Billy Gibbons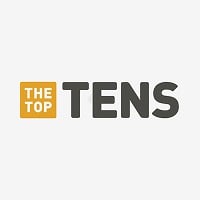 William Frederick "Billy" Gibbons is an American musician, singer, songwriter, producer, and actor, best known as the guitarist and lead vocalist of the American rock band ZZ Top.
I'm from Canada and even I know Billy belongs in the Top 5 - mirandor
Being from Canada? That isn't like Outer Mongolia. You have it going on though!
Billy gibbons even taught Jimi Hendrix a few licks he should be at least in the top 3 period.
Even the greats say he one of the best! Listen to him live on you tube he does some of the greatest riffs! And just a 2 others backing him
This man is #2 in my world and that's reality! jimmi hendrex agrees! enough said!
V 12 Comments
236
Man Kidal
He absolutely one of the most talented guitarist ever born in the world. With the blazing speed and left hand guitarist, he should be just below slash. He play with soul picking through the strings. Plays with humble in every string of his guitar!
Man kidal awesome man.. He can play left hand and so wonderful and amazing guitarist, and he like a yngwie dressing a same... Man kidal the best Malaysian guitarist
Everyone said that he is Yngwie Malmsteen clone. But for me, he's not. Maybe he's style quite same with Malmsteen. Still, he deserve top 50 position, everybody should see how he's playing his guitar. Simply atonishing! He is the best Malaysian guitarist and also in South Asia!
I know this name.. his guitar style is not bad enough.. still can give some fun to his fans. But he still not deserve top 50.. top 100 is for the legend but not him
V 13 Comments
237
Jonny Greenwood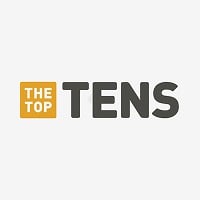 Jonathan Richard Guy, professionally known as Johnny Greenwood is an English musician and composer, mostly known for his role as the one of the lead guitarists and main keyboardist of the English alternative rock band Radiohead.
I know not everyone agrees with me when I say he's the best guitar player ever, but you have to at least acknowledge that he deserves a better place here, jonny is one of the most creative guitar players ever and for me he's definitely the best all around musician ever
It is impossible to understand why Jonny is so far down on this list. Surely he may deserve more recognition as a composer and multi-instrumentalist than a guitarist but the guy is the best, his maybe not the most technical but he very well surpasses at least 3/4s of those ahead of him on this list in the technical field but what grips you about Jonny is his constant innovation on his instrument and his humbleness about it. + he delivers the most pure emotions I know of live, basically check any performance of his and it is very emotional right from the start.
I don't know how can anyone could be so ignorant! He's a legend. Lead guitarist of one of the greatest bands today, RADIOHEAD... He's just so innovative... And my inspiration to become a good guitarist
How is Jonny all the way in the 200's? He's a highly underrated guitarist and in my opinion, should be in the top 40 at least.
V 20 Comments
238
Wes Borland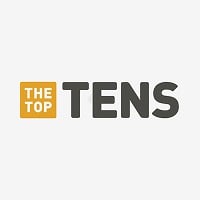 Wesley Louden "Wes" Borland is an American rock musician and artist. He is best known as the current guitarist and backing vocalist of the nu metal band Limp Bizkit and as the lead vocalist of the industrial rock band Black Light Burns.
Most creative and most energy around today.

Best of chords and create his own unique fingering style of play ("Sour", "Rearranged")
The best Limp Bizkit guitarist ever. I like his wicked sounding, rather than the newer guitarist on the band.
Wes is really GOOD! I mean he can create diverse sounds with his guitar, he sounds better than traditional guitarists who try to show off their speed or techinality!
Wes Borland! Black Light Burns!
V 5 Comments
239
Terry Kath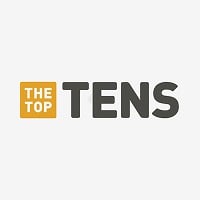 Terry Alan Kath was an American musician and songwriter, best known as the original guitarist, one of the lead singers and founding members of the rock band Chicago.
Terry was absolutely brilliant. His style, tone, and improvisation skills are unique. You can feel his heart ooze from every note he played. In my opinion, he is one of the greatest guitarists overlooked by the general public. His greatness was overshadowed by the full sound of a 7 (or 8) piece band. His biggest fans, and those who appreciate his uniqueness, are other musicians. RIP Terry.
Terry had the voice of Ray Charles and played guitar like Hendrix. Very soulful and funky. He was great at combining rock/jazz at a time when no one was doing that. Prime cuts: Make Me Smile, 25 or 6 24, Takin It On Uptown... Definitely Rocks most underrated guitarist.
No doubt, there are several guitarists on this list that are worthy of a top ten rating, depending on what rocks your world. I could listen to Terry's studio solo on "25 or 6 to 4" over and over-fantastic! Too bad they usually cut it out on commercial radio. But, there is so much more he put on wax before he died; "It Better End Soon", for example.
Terry Kath should be in the top 10 or even top 2. He was an incredible guitarist.
V 19 Comments
240
Bradley James Nowell
I think that you should add Bradley nowell to your list of amazing guitar players because his music is so creative, and very hard to learn on guitar. (haha)
Pretty original guitarist with his own unique style of playing his chosen sound
He's a genius songwriter and created a new style plus his stuff is relly hard and different to play. There will never be another SUBLIME
PSearch List
Recommended Lists
Related Lists

Best Metal Guitarists

10 Most Influential Guitarists

Best Rhythm Guitarists

Greatest Electric Guitarists
List StatsUpdated 23 May 2017
204,000 votes
1,095 listings
10 years, 358 days old

Top Remixes (567)

1. Duane Allman
2. Jimi Hendrix
3. Eric Clapton
lordofthejimmy

1. Jimmy Page
2. Kirk Hammett
3. Dimebag Darrell
Coatsy

1. Albert King
2. Buddy Guy
3. Prince
leongregory
View All 567
Posts
Why Prince is the Greatest Guitarist Ever
admin
New considerations for the best guitarist.
windycityboy
John Frusciante
fruman
greatest guitarists
sloank68
Top 5 guitarists
southhockey8
Stevie vs. Jimi
bruski1986
On greatest guitarists.
Apollyon477
The great guitar battle.
booklover1
how a top ten list isnt a top 10 list without the best
tythoon
top 100 guitarists
russian
Slash Should Return to Guns N Roses
Alpha101
Dead Guitarists and Their Legacy
visitor
Error Reporting
See a factual error in these listings? Report it
here
.