Best Guitarists Ever
The Contenders: Page 16
301 Ed Robertson
302
Lenny Kravitz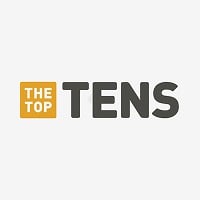 Leonard Albert "Lenny" Kravitz is an American singer, songwriter, actor and record producer, whose "retro" style incorporates elements of rock, blues, soul, R&B, funk, jazz, reggae, hard rock, psychedelic, pop, folk, and ballads.
Really? Lenny Kravitz listed at 342...? Lenny is an amazing guitar player! This list is killing me. I'm still waiting to find Kenny Wayne Shepherd who should seriously be waaay up on this list, along side Joe Bonamassa. In my humble opinion this list is a complete joke!
V 1 Comment
303
Jon Schaffer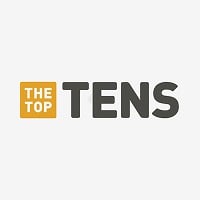 Jon Ryan Schaffer is an American heavy metal musician. He is best known as the guitarist and last remaining original member of the Florida-based heavy metal band Iced Earth, which he formed in 1985 under the name "Purgatory".
304 Dino Cazares
305 Franco Mussida
306
JB Brubaker
Easily the best guitar duo in modern metal (except maybe zacky v and synyster gates of a7x) and have some of the best solos I've ever heard. very very melodic lead from JB and great, heavy rhythm from Brent. I could understand them not being on top due to them not being very known, but check out Empire, The Wake, Composure, Mariana's Trench, White Washed, Meddler, Cutting The Ties, Pangaea, and or Ocean Of Apathy, they're all amazing on guitar and the list goes on
307 Inoue Kiyonobu
308 John Kempainen
309
Freddie King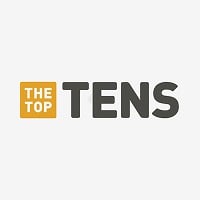 Freddie King was an American blues guitarist and singer. He has been described as one of the "Three Kings" of electric blues guitar, along with Albert King and B.B. King.
This man is, like his name says too, absolutely on the same level as B.B. king and Albert King. Top 40 is most deserved.
Clapton loves his playing and so do I, an all time great!
This guy should be in the top 50 at least. - Rambles
310
John Paul Jones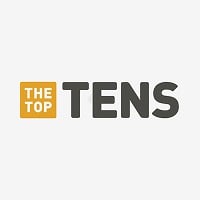 John Baldwin, better known by his stage name John Paul Jones, is an English multi-instrumentalist, songwriter, composer, arranger and record producer.
He is a bassist and keyboard but plays many instruments. But greatest guitarist list, keep smoking dope!
Top 10
311 Jason Barwick
313 Charlie Darks
314 Sagar Tamang
315 sanjay thapa magar
316
Kaoru
Kaoru's the best guitarist I've ever heard... Die is amazing but Kaoru is just a bit better... Kaoru should really be top of this list... No one can compose songs the way he does... I think it's just because the Western side are so ignorant that people like the ones mentioned are here... He's the best!
I don't know of any other guitarist who could come up with such unusual, gorgeous and emotionally bright parts in his songs. The sounds of his guitar just a shot in my heart from the first solos I've heard.
KAORU'S an awesome leader and guitarist!.. He is a beautiful composer as well and loves his band members
Dir en grey totally rocks! Kaoru is so, so talented!
V 2 Comments
317
Joe Bonamassa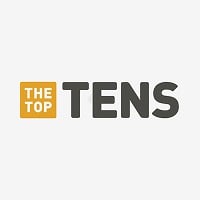 Joe Bonamassa is an American blues rock guitarist, singer and songwriter. When he was only 12 years old, Bonamassa opened for B.B. King. He was born 8th May 1977. He is known to be one of the greatest blues guitarists ever.
There is something special about this guy. His head is totally into his music and it has been since he was a child. Unlike other music savants, he seems to channel all of his energy and talent into "growing" in his work. I was able to see many of the amazing guitarists in the 60's and 70's and I'm not sure how anyone can vote for anyone but their own personal favorite. But I believe, if it were possible, to get all the greatest guitarists on a stage at the same time (playing in their prime) Joe very likely might be the last man standing. He's not even 40 and he's been playing professionally for over 30 years. And with his attitude and love for his work, more and more people are going to discover this huge treasure and gift to the world. If you get to know him, You'll love him.
I would say this number will change as people get to see this man play he is every bit as good as Page or Beck...
Joe is the best that I have ever seen or heard. I started listening to all types of music in the mid-50's, especially blues -based guitar starting with Robert Johnson until now. Joe embodies all that is past and present with a unique sound that is unmatched. Each note has a purpose within the songs he plays, some slow, some fast, and each remembered. Albert King, Hendrix, Clapton, and Santana come close, but at this point in time, Joe is the best. Check out the song "The Great Flood" if you don't believe me. It will bring tears to your eyes.
It's wonderful to see one so young and with so many years experience have a bottom line to put forth his best effort every time out and with a humility to want to honor those who have gone before him and have influenced him and with a crispness of notes played showing his professionalism that is not compromised by substance abuse nor by unkempt appearance. He shows respect for all people that he performs in front of. His style spans so many genres and age groups. He is the epitome of a musician who cares about his audience. Bully for him!
This list is literal garbage...more of a popularity contest than anything. to have kirk hammett above Joe/derek trucks etc shows that the planet doesn't actually have a clue how hard this instrument truly is. I'm now dumber for having visited this site. before you vote, dedicate some time to actually touching your fingers to a fretboard and see the difference for yourself
V 74 Comments
318
I Wayan Balawan
He is a great guitar player and great teacher! A humble person with magic fingers and great skills
He's the magic finger.. Playing jazz, rock, ethic & all around, humble person, always smile & funny...
He have a magic fingers. Never hear like this before. Awesome. Amazing. Cool. Inspired my life.
Best typing player in the world!
V 33 Comments
319
Brennan Dylan
A new name but an old soul. Guitarist, songwriter & producer for Men Without Armies. His band is getting internet radio play like mad and charting in the Top 20 for hard rock/metal. Dylan is a very technical player and a guy who doesn't use pedals or fx to get his sound so its safe to say pedal manufactures will never come a courtin'. His style is very unique and is a fusion of hard rock, metal, classical & blues. Like Buckethead, the guy is very under rated but because of his songwriting skills, riffs, arrangements and aggressive technical playing style I doubt that he will remain in the shadows much longer. - GuitarFreak
One of my favorite axemen. Amazing live. - GuitarFreak
320
Phil Collen
Phil collen was guitaring since the 70's he was fast original and made his own guitar his solo on say photograph and foolin should be ranked higher he in my opinion is in the top 5 guitarists of the 80's that's all I got to say
So overlooked, just like his band. definitely one of the best, at least out of those still living.
Definitely should be in top 50 this list is wacked in some spots
When steve clark died phil had to learn everthing that e done for the 5th album and inpressive solo's as well -
V 1 Comment
PSearch List
Recommended Lists
Related Lists

Best Metal Guitarists

Best Rhythm Guitarists

10 Most Influential Guitarists

Greatest Electric Guitarists
List Stats
214,000 votes
1,118 listings
11 years, 175 days old

Top Remixes (589)

1. Duane Allman
2. Jimi Hendrix
3. Eric Clapton
lordofthejimmy

1. Jimi Hendrix
2. Buckethead
3. Jimmy Page
ShadowNinjaNoah

1. Jimi Hendrix
2. Tony Iommi
3. James Hetfield
Skullkid755
View All 589
Posts
Why Prince is the Greatest Guitarist Ever
admin
New considerations for the best guitarist.
windycityboy
John Frusciante
fruman
greatest guitarists
sloank68
Top 5 guitarists
southhockey8
Stevie vs. Jimi
bruski1986
On greatest guitarists.
Apollyon477
The great guitar battle.
booklover1
how a top ten list isnt a top 10 list without the best
tythoon
top 100 guitarists
russian
Slash Should Return to Guns N Roses
Alpha101
Dead Guitarists and Their Legacy
visitor
Error Reporting
See a factual error in these listings? Report it
here
.