Best Guitarists Ever
The Contenders: Page 20
381
Joe Trohman
Maybe not as good as slash, or jimi henrix but still good
FALL OUT BOY IS AMAZING AND JOE SHOULD BE SO MUCH HIGHER UP what IS THIS
Sexy beast
THE AWESOMEST
382
Sean Moyles
Has to be on this list! One of the UK's best session guitarists. You may have never heard his name but I guarantee that he's in your record collection somewhere.
Great to see Sean on here. One of the great unsung heroes and awesome to work with. All about the music. - Fil
He's been a bit quiet in the past few years.

But legendary all the same
V 1 Comment
383
John Fogerty
John Fogerty outsold the Beatles and all of them,... What do ya mean #264? You guys know nothing about music,... He's better than all top 10 put together,.. You guys no absolutely nothing! Just listen to Walk On the Water
This is the sound off Creedence Clearwater Revival, come on folks! The band with best intro's ever!
Brilliant versatile guitarist and songwriter, vocalist. Plays harp, piano, bass, drums, violin, saxophone to name a few. Produces albums, arranges albums...Is Bruce Springsteens idol.

Many have covered his songs, Tina Turner, Elvis, Bob Dylan, Status Quo and the list goes on. Member of the Rock and Roll hall of fame. Only person to write songs and release albums that outsold the Beatles in 1970...Rolling Stone magazine rate Fogerty at 45 world wide on guitar.
How is Fogerty not in the top 30?
V 6 Comments
384
Albert Lee
As a country player Albert Lee is a shredder extraordinaire. He he's one of the best in the genre. It's interesting watching him play - he has groove to burn and he uses combinations of pick and fingers to blaze the fretboard using double stops and wild country bends. I guess he falls into that category of guitarist who is not well known but brilliant anyway. Actually, there's a lot of guitarists we never heard of that are brilliant. We only know of the ones that got a break, but in truth - there are fabulous players in every neighborhood in any big city - and small cities too.
Albert has been around for years and stayed the course!.. he's played with the best and always been an inspiration with some great playing. - Meaninglesslists
385
Donald Buck Dharma Roeser
For me He's there ahead of 264 people named in this absurd list. I'm quite sure that if there's a God up there, he too would regret sending a great soul and talent like him on the earth where these low-lives fail to give his talent the due it by all means deserve. God! I tell you it was a mistake sending him down here while you yourself would be missing his magic. Alas!
The best ever. Amazing. Listen to the guitar break at the end of Harvester of Eyes on "On your feet or on Your knees" just one example of the carnage he's able of.
"This guy's ' amazing. If you listen to some of the music you'd wonder ow the heck he plays it, but then you realize, it's Buck Dharma
Just listen to him carefully, you'll see (sorry, hear)..
V 3 Comments
386
Stef Burns
Simply amazing! He's great in every style of music he plays, you really should hear him live in a concert. In my opinion it should be at least in the top 3.
He is an important guitarist! He has a spectacular touch! And he is a fantastic person! His sound is incredible! Dynamics!
The best! Feeling, touch, harmony... He play rock, fusion, blues... With incredible style!
He has a fantastic touch
V 2 Comments
387
Emppu Vuorinen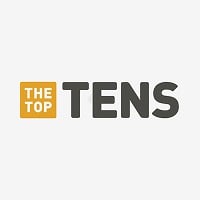 Emppu should be number 1. I think he's the best guitarist in the world, and I think he got lucky to be in one of the most talented bands in the world as well (Nightwish). I've been a Nightwish fan since I was six years old and I have loved all the guitar since the first time I listened to a Nightwish song. I can't pick Emppu's best song but the intro of Ghost River is absolutely amazing, and he rocks it with Shudder Before the Beautiful and Stargazers.
In my view Emppu Vuorinen is one of the great guitarists of the last thirty years and very underrated. He can do any technique and play any genre. Should be I the top ten.
Maybe people need to listen to Nightwish and they would know what a great guitarist he is. Radio stations in America need to play more Nightwish and they would know what the rest of the world already knows!
What? For goodness sake he is better than Hendrix and Hendrix is number 1. Just cuse he was black and held his guitar pside down doesent make him the best. Emppu should be in the top 30.
V 5 Comments
388
Eddie Hazel
Most underrated guitarist ever his solo on maggot brain alone makes him top ten. Not to mention the other amazing songs he made with Parliament Funkadelic. Best guitarist ever
After Hendrix, this man picked up the essence of the style in which Hendrix played. Listen to Maggot Brain.
Parliaments guitarist was a rad dude who could shred like Hendrix his name was Eddie Hazel.
This guy played some of the best guitar solos of all time and was very talented. - Rambles
V 1 Comment
389
Roy Clark
He sometimes gets overlooked because of his goofball image on Hee-Haw, but he is a very versatile, prolific, virtuoso guitarist. Thanks to YouTube for allowing us to rediscover this modern master.
It is sick when head banging, and drugged out musicians, leave talent like this in the dust. Country musicians take back seats to everyone. This man deserves to be in the top 20 genre is insignificant.
Unfortunately, he is one of the ones who has been somewhat lost to the past. Back in the 70s and 80s he was so well known for his guitar playing whether or not you liked country music.
One song"guitar wizard"
V 6 Comments
390
Tim Reynolds
Any Dave Matthews Band fan has heard of him and heard his works like Stream, and Betrayal... Absolutely amazing
As far as musical talent, Tim Reynolds is easily top 10. His mastery of the instrument is unparalleled.
What?!?! Tim is amazing. Althouh I agree that Slash and Hendrix and Synester Gates are awesome ( and better than Tim), He deserves to be WAY higher than 242! - davidthenurse
V 1 Comment
391
James Burton
He was a pioneer of the telecaster sound and a pioneer of rock guitar in general, it's sickening to not even see him on this list and instead see people who don't even come close to the feel that James Burton had with guitar. He simply blended Country with Blues and what he ended up with was Rock and Roll.
This position for James Burton is ridiculous. He is recognized by many great guitarists and he deserves top 20 for sure.
Any one that has seen "A Black and White Night " will realize that James Burton should be ranked much higher
V 2 Comments
392
Vlatko Stefanovski
Please find his work, you will be amazed! Maybe some people won't understand his music cause he plays the 7/8 beat which originated from Macedonia and is so hard to understand. But you will enjoy his originality.
Too bad most people don't know his work because he stayed in Macedonia and never went out of ex Yugoslavia with his music
Maybe one of first 10. Great guitar player. If you listen him, you will know what I mean.
am best
V 3 Comments
393
Mike Einziger
He is pure genius. He uses a lot of effects and his solos and riffs are just killer
Best guitarist around today how is he not in top ten that's a joke.
That makes me like him that much more.
V 1 Comment
394
Shaun Morgan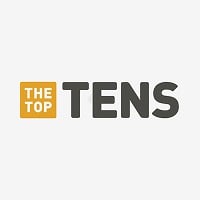 Shaun Morgan Welgemoed, known publicly as Shaun Morgan, is a South African musician and singer for the post-grunge/alternative metal band Seether.
395
Evan Leon
Not as good as Chris Quinn but very good wah wah pedal abuser. Great bender also. - iwannavagina
396
Lincoln Brewster
Greatest guitar player I have ever heard. He has done stuff for many major bands as well as his own music. If you don't agree, you haven't even heard him. - Freak_Show1
Lincoln brewster is not in top ten but he is top one in our lord. Because he has a greatfull heart in serving our lord

We are all top one in Jesus. Because our music is for him

To God be the Glory
Many churches skip the guitar solos from his songs... because they're so amazingly difficult to pull off.
397
Ken, Zi:Kill
The first guy who named himself only 'KEN'. The Guitarist of Zi:Kill. The Best Guitarist and Song Composer ever
398
J Mascis
J. Mascis from Dinosaur Jr is a amazing guitar player. And he's in the most underrated band ever. This list is depressing
This guy's guitar playing takes me to places no other music seems capable of. Vastly talented.
In start chopping he plays two inhuman riffs
V 1 Comment
399 Brian Molko
400
Raffaele Amarena
When I saw him on YouTube I couldn't believe that he was totally unknown, one of the best guitarists I've ever heard. Finally someone noticed him, great to read his name in this list!
His sound is fantastic, he has 2 fantastic Gibson and one fantastic Fender Stratocaster.
He is an awesome guitarist, one of my favourite you tube channel, great interpreter. He can cover a lot of different musice styles, he's very eclectic!
PSearch List
Recommended Lists
Related Lists

Best Metal Guitarists

10 Most Influential Guitarists

Best Rhythm Guitarists

Greatest Electric Guitarists
List StatsUpdated 29 May 2017
205,000 votes
1,095 listings
10 years, 364 days old

Top Remixes (567)

1. Duane Allman
2. Jimi Hendrix
3. Eric Clapton
lordofthejimmy

1. Jimi Hendrix
2. Buckethead
3. Jimmy Page
ShadowNinjaNoah

1. Albert King
2. Buddy Guy
3. Prince
leongregory
View All 567
Posts
Why Prince is the Greatest Guitarist Ever
admin
New considerations for the best guitarist.
windycityboy
John Frusciante
fruman
greatest guitarists
sloank68
Top 5 guitarists
southhockey8
Stevie vs. Jimi
bruski1986
On greatest guitarists.
Apollyon477
The great guitar battle.
booklover1
how a top ten list isnt a top 10 list without the best
tythoon
top 100 guitarists
russian
Slash Should Return to Guns N Roses
Alpha101
Dead Guitarists and Their Legacy
visitor
Error Reporting
See a factual error in these listings? Report it
here
.