Best Guitarists Ever
The Contenders: Page 24
461
Euroboy
Why The Hell isn't Euroboy even mentioned here, he is easily one of the best guitarists alive today a lot of his work hasnt been tabbed because it's a pain in the ass to figure out
462
Jim Reverend Horton Heath
He may not be vary famouse but he can get the job done! He is really good with solos and can play really great riffs. his story of how he learned gitar is really neet to. I'm not saying he should be at #1 I'm just saying he should be at least in the top ten. (but not in front of dimebag) so if your looking to here tallent go out and buy one of his bands cd S. and if you like "rockabilly/psicobilly" music listen to his music it's awesome.

VOTE JIM "REVEROND HORTON HEAT" HEATH
V 1 Comment
463
Todd Rundgren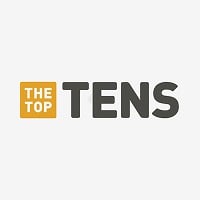 First off, a description of Todd Rundgren's music (for those who are unfamiliar with his work). Todd Rundgren was a progressive rock giant back in the 1970's. However, many people may not realize this for two reasons: (1). He started out as a pop/rock singer-songwriter. It was after gaining large popularity (with his pop-jugged album _Something/Anything? _) when he decided to dive off into the deep end, and heed more fully to his experimental musings (although there were hints early on. )

So, what does Todd Rundgren's music sound like? Imagine the souls of Frank Zappa, Carole King and select members of the Classic Motown-era (The Temptations, The Four Tops, Stevie Wonder) creating a musically-inclined child. It's another way of saying Rundgren's music combines the manic, humorous and irreverent style of Zappa, the reflective, poignant balladry of Carole King, and the classic psychedelic/r&b-soul of The Temptations all blended into one--added with his own unique and inventive ...more
Todd is an AMAZING guitarist, and I mean amazing. Listen to Utopia Live At Hammersmith Odeon and hear him absolutely levitate into the stratosphere - shimmering, screaming lines of pure joy.
He inspired Prince and is one of the greatest songwriters and producers of all time. Top 20, at minimum.
This guy is underrated, PUT HIM AT LEAST AT TOP 300 PEOPLE OF THE UNIVERSE
464
Steve Hunter
Another great guitarist shamed by this list.
Steve Hunter & Dick Wagner "Intro/Sweet Jane"; 'enough said!
465
Dick Wagner
He belongs on here, he bailed out an awful lot of groups whose players werent up to snuff yet. Working with Aerosmith, Alice Cooper and others check guitarists ahead of Dick on this list. Most groups didn't credit Dick for his help after all he was a paid studio musician and he was better then them. Great work Dick I know what you've done for Rock R.I.P.
V 1 Comment
466
Mike Wheeler
This guy is flawless, If any one has herd the CD Indian summer would know he's one of the best.
467
Mark King
He is the best base player in the world, I saw him play in newcastle, he is the best
468
George Lowell
When it comes to the slide, he was perhaps the best. A favorite of Jimmy Page.

It would seem this list has also overlooked Warren Haynes.
I've been. Looking for him. It is a disgrace that he is this far down the list. Saw him multiple times in DC before he died. That was a sad, sad day.
469
Robert Cray
Robert Cray has been in the guitar business for a while and he has revolutionized the blues. Not that many people have heard of him cause his genre isn't really a popular one, but he is still a great guitarist.
Listen to "Strong Pursuder" and then tell me he is not a top 20 guitarist, a better George Benson.
V 1 Comment
470
Jari Mäenpää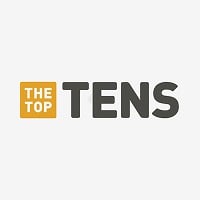 Guitar playing is about two things. Composition and technique. With Respect two all the other guitarist mentioned here I would only rate Marty Friedman to be at this guy's level
Lead guitar player/vocalist from Finnish band Wintersun and was in Ensiferum. No one can sweep like him.
What, why is Jari on 230th place? The best metal guitarist ever.
V 2 Comments
471
Toy Caldwell
Toy is " that" guitarist who could sing along with his ability to play rock jazz country blues. All without a pick, I might add. Regrettably a victem of top 40 fame. The guitar work that showcases his speed and versatility can be found on side 2 the album"where we all belong". If music lovers wee to expose themselves to this, toy Caldwell would achieve top 5 status!
Toy Caldwell could do more fast picking with just his bare thumb than most other guitarists could do with a thin pick!
Another mistake on this list! He was great.
473
Sergio Vallin
Can outplay a lot of people on this list. But he is not anglophone so people haven't heard his music.
Greatest guitarist ever, great solos, great rhythm
474 Guzman Mendaro
475 Walter Giardino
476
Keith Scott
As a lead guitarist of Bryan Adams... I think he is good..
Super, genius, and cool guy. keep rocking. MF
477 Michael Houser
478
Carlos Cervantes
He's better than chuck norris and the Green Day, but I respect them but prince
479
Dickey Betts
He led a very colorful life but there is no denying he was an immensely top rated guitarist and way, way better than a lot on this list. He was on and off with the Allman Bros. for many years. One time when I went to see the band, he was in jail. According to Rolling Stone, who rated him #61, Duane Allman said ""I'm the famous guitar player," but Dickey is the good one." He also wrote "Ramblin' Man" and "Jessica".
How he ended up at 399 is beyond me... Does anyone listen to these guys perform... The Allman brothers were some of the best in late 60's and early 70's. Dwayne, Butch and Dickey were all some of the best...
Keep things going with the Allman Brothers Band what a great player.
Held his own with Duane Allman. Versatile.
V 3 Comments
480
Les Dudek
One of the best not to make it big. Invited to be the guitarist when Journey formed, but had an offer from Columbia as a solo artist. Check out the album "Say No More" and tell me he doesn't belong.
V 1 Comment
PSearch List
Recommended Lists
Related Lists

Best Metal Guitarists

10 Most Influential Guitarists

Best Rhythm Guitarists

Greatest Electric Guitarists
List StatsUpdated 25 May 2017
204,000 votes
1,095 listings
10 years, 360 days old

Top Remixes (567)

1. Duane Allman
2. Jimi Hendrix
3. Eric Clapton
lordofthejimmy

1. Jimi Hendrix
2. Buckethead
3. Jimmy Page
ShadowNinjaNoah

1. Jimmy Page
2. Kirk Hammett
3. Dimebag Darrell
Coatsy
View All 567
Posts
Why Prince is the Greatest Guitarist Ever
admin
New considerations for the best guitarist.
windycityboy
John Frusciante
fruman
greatest guitarists
sloank68
Top 5 guitarists
southhockey8
Stevie vs. Jimi
bruski1986
On greatest guitarists.
Apollyon477
The great guitar battle.
booklover1
how a top ten list isnt a top 10 list without the best
tythoon
top 100 guitarists
russian
Slash Should Return to Guns N Roses
Alpha101
Dead Guitarists and Their Legacy
visitor
Error Reporting
See a factual error in these listings? Report it
here
.