Best Guitarists Ever
The Contenders: Page 25
481
Eric Calderone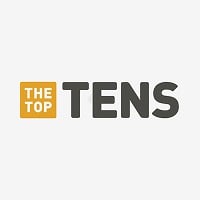 Does awesome metal covers - Giiggle
He kind of reminds me of Gary Hoey. He can take any tune and really rock it with the guitar. ' guitar god. He more than well deserves a spot on this list. Should be a bit higher.
483
Craig Goldy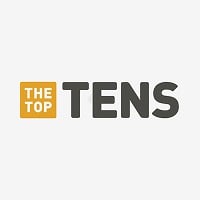 Great guitarist. Majorly underrated. Did the Dio album dream evil and in my opinion the guitar playing is great on that album. - luke_cody_03
In addition to that the first Giuffria (ex-Angel) album with the really big hit on it and good all the way through.
484
Bobby Gustafson
Early Overkill stuff is legendary
485
Tom Searle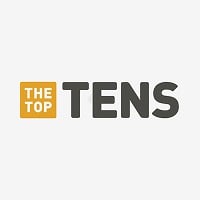 Thomas "Tom" Searle (October 23rd 1987 - August 20th 2016) was an English guitarist known for being a founding member and former guitarist of the English Metalcore band "Architects". He was a member from 2004 up to his death in 2016 from Melanoma skin cancer at 28 during which he produced 6 studio albums ...read more.
486
Tony MacAlpine
Tony MacAlpine (born August 29, 1960 in Springfield, Massachusetts) is a guitar and keyboard virtuoso who came on to the neo classical/shred scene in the mid 80s. He later experimented with jazz rock fusion and combined it with his classical training, as can be heard on Chromaticity (2001). He has released many solo albums in his career. Some of his other projects include CAB, Planet X, Steve Vai and Ring of Fire. - harrykar
V 1 Comment
487
Carl Verheyen
He's way lower on the list than he should be.
488
Mike Campese
This guy should be in the top guitarist list, check out his music. Very Creative and has a unique style!
His betcha can't play this for Guitar World is awesome! Stop looking at this list, open a new tab, and Google it! I'ts awesome!
489
Brian Robbo Robertson
He could have become the bets guitarist ever, but he was drinking to much and taking drugs.
But for me he will always be the best!
Just shaded it over Scott Gorham, both amazing guitarists. His solos on Live & Dangerous should propel him to top 10 along with Scott.
490 Ty Tabor
491
Al Petrelli
First off his name is Pitrelli. The technical master of the guitar that only a very few can touch. If you haven't see Al play then you can not call yourself a lover of guitar.
All you have to do is watch him on YouTube with TSO: The Dark, will take your breath away, Tracers, there is no better.
492
Toy Caldwell
Toy is " that" guitarist who could sing along with his ability to play rock jazz country blues. All without a pick, I might add. Regrettably a victem of top 40 fame. The guitar work that showcases his speed and versatility can be found on side 2 the album"where we all belong". If music lovers wee to expose themselves to this, toy Caldwell would achieve top 5 status!
Toy Caldwell could do more fast picking with just his bare thumb than most other guitarists could do with a thin pick!
Another mistake on this list! He was great.
493 Walter Giardino
494
Dickey Betts
He led a very colorful life but there is no denying he was an immensely top rated guitarist and way, way better than a lot on this list. He was on and off with the Allman Bros. for many years. One time when I went to see the band, he was in jail. According to Rolling Stone, who rated him #61, Duane Allman said ""I'm the famous guitar player," but Dickey is the good one." He also wrote "Ramblin' Man" and "Jessica".
How he ended up at 399 is beyond me... Does anyone listen to these guys perform... The Allman brothers were some of the best in late 60's and early 70's. Dwayne, Butch and Dickey were all some of the best...
Keep things going with the Allman Brothers Band what a great player.
Held his own with Duane Allman. Versatile.
V 3 Comments
495
Devin Townsend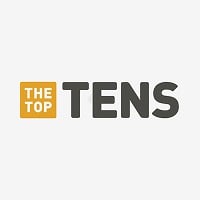 Devin Garret Townsend is a Canadian musician, songwriter and record producer. He was the founder, songwriter, vocalist, and guitarist in extreme metal band Strapping Young Lad from 1994 to 2007 and has an extensive career as a solo artist.
His compositions are very unique no matter what genre of music he writes (and he has put out music in a LOT of them), a quality that really stands out in this musical era. He is an extremely technically skilled guitarist, a brilliant composer and songwriter, and a really cool dude.
So good at the guitar he doesn't have to prove how good he is at the guitar by widdling and diddling all over the place. Crushing metal down to ambient and alt-country, all guitar-driven. Not many folk can do that.
From his brutally heavy work with the runaway success Strapping Young Lad to his solo work and especially his latest album, Ziltoid the Omniscient, Devin has a strong sense of fun, and is a gifted composer as well as guitarist.
He is holding a bass
V 2 Comments
496
Chimbinha
He is good.. Jimi Hendrix played with him
He is the best. Chimbinha is God
497
Scotti Hill
This guy is good he should be in the top 15 listen to his wasted time solo I just keep my eyes closed whenever I listen to it, I felt I was playing it - rafayel
498
Pete Loeffler, Chevelle
Pete really doesn't do solos much, but he does have good riffs, like in Forfeit and Still Running. - NuMetalManiak
I think thid guy should be next after Jimi Hendrix, just listen to his solos, you will go crazy
499
Ian Crichton, Saga
You guys really messed up when you didn't mention this man. Rik Emmett sub for him when Ian broke a finger. rik was the only guy who could even come close ot playing as good as Ian. Ian has played on over 35 albums and has been playing in Saga for over 30 years... pick up his Ghettos by Design solo album and may be you guys can appreciate a great guitarist when you hear one.
500
Tak Matsumoto
Guitarist from Japan legendary rock duo B'z. Possess stunning guitar fingering skill. - fredooi
PSearch List
Recommended Lists
Related Lists

Best Metal Guitarists

Best Rhythm Guitarists

10 Most Influential Guitarists

Greatest Electric Guitarists
List Stats
213,000 votes
1,117 listings
11 years, 172 days old

Top Remixes (588)

1. Duane Allman
2. Jimi Hendrix
3. Eric Clapton
lordofthejimmy

1. Jimi Hendrix
2. Buckethead
3. Jimmy Page
ShadowNinjaNoah

1. Jimi Hendrix
2. Tony Iommi
3. James Hetfield
Skullkid755
View All 588
Posts
Why Prince is the Greatest Guitarist Ever
admin
New considerations for the best guitarist.
windycityboy
John Frusciante
fruman
greatest guitarists
sloank68
Top 5 guitarists
southhockey8
Stevie vs. Jimi
bruski1986
On greatest guitarists.
Apollyon477
The great guitar battle.
booklover1
how a top ten list isnt a top 10 list without the best
tythoon
top 100 guitarists
russian
Slash Should Return to Guns N Roses
Alpha101
Dead Guitarists and Their Legacy
visitor
Error Reporting
See a factual error in these listings? Report it
here
.