Best Guitarists Ever
The Contenders: Page 6
101
Noel Gallagher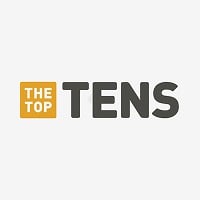 Noel Thomas David Gallagher is an English musician, singer, songwriter and guitarist. He served as the lead guitarist, co-lead vocalist and principal songwriter of the rock band Oasis.
He is the god of guitar, Noel the Son of Rock & Roll Music, every sound is different from another..
Legendary guitarist and song writer, second best to the Beatles...
Very good guitarist but I think he is a better singer than he is guitarist
Noel put the heart into many Oasis hits, he is good at whet he does and needs respect for that.
DS Sussex
V 8 Comments
102
Allen Collins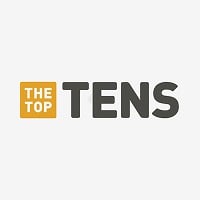 He should be in the top ten guitarists. I mean just listen to his solos, especially the free bird one. Anyone who has a bit of common sense will boost him up.
Honestly, how is this man never featured in top 100 guitarist lists, when his most famous solo is frequently rated in the top three? He may not be a shreader, but his solos had energy, power behind them, and were not just some scales thrown together in a manner in which you can't even hear the individual notes. This man does not "Shread" at all, he actually plays.
Honestly should be in the top five. He is never voted in any lists but is truly one of the best that ever lived. A lot better than Jimmie Hendrix in my humble opinion.
He is amazing in fact all of skynyrds guitarists are like how is Gary at 399?
V 10 Comments
103
Scotty Moore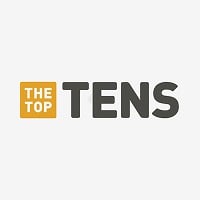 Scotty Moore was great. He was part of Elvis Presley's backing band. He was a big reason why Elvis was so influential and great. - Rambles
He was Elvis Presley's first lead guitarist. He was the best rockabilly man in his day. His riffs in That's Alright Mama were legendary.
Original
104
Brian Jones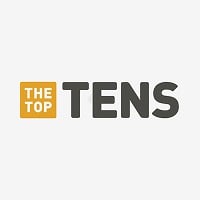 Lewis Brian Hopkin Jones was an English musician, the founder and the original leader of the Rolling Stones.
V 4 Comments
105
Gary Holt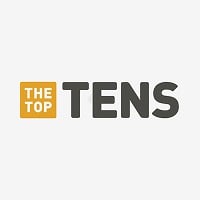 Definitely the best by far
His first solo in "You Against You" is face melting, wild, and eargasmic!
THIS DUDE HAS A SEARING TONE AWESOME
Exodus...
106
KK. Downing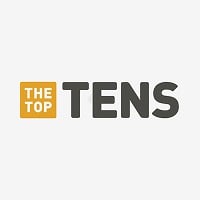 The other side of the Twin-Axes-Attack lead of Judas Priest! He has done some of the wildest and greatest solo in the heavy Metal history! He's one of the most underrated lead guitarist in the whole world!
The wildest guitar player ever. The Sinner, Victim of Changes - I don't need to continue the list. He is also the master of Floyd Rose!
Glenn and KK as a team are the ultimate twin attack
KK should be number 1, Ritchie Blackmore 2 Jimi Page 3, Glenn 4, Kirk 5, Mustaine 6, Dimebag 7, King or Hanneman 8, Chuck Sch. 9
V 1 Comment
107
Brad Delson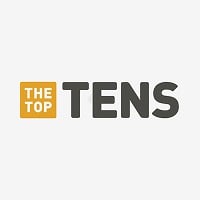 Bradford Phillip Delsonis an American musician, best known as the lead guitarist and one of the founding members of the Grammy Award winning rock band Linkin Park.
Brad's an amazing guitarist but most of the people haven't noticed his guitar skills because no one can hear anything over chester's screams.

The Best Band in this F.. King world with every man best at their own skills.
Brad is the best. Period.
Linkin Park is the best band ever. Period.
How can Brad be so far below I. E Tom Kaulitz? I mean, It's Brad VS Tom, Brad is definitely the best out of them two.

Brad deserves a better placing, because he is a great guitarist. And as the die hard Linkin Park fan I am, I think it's well unfair that he's so low on the list.

Instead of giving him a solo in every song, the band plays together, which results in a truly awesome music experience. And when he does get a solo it's just... Unbelievable. He is one of the greatest artists of our time, and he deserves to be at the top!

Sincerely, one hella big Linkin Park fan
Sweet intro for A Place For My Head! Delson Rocks the house!
Why's he not #1? - growlbunny
V 56 Comments
108
Kerry King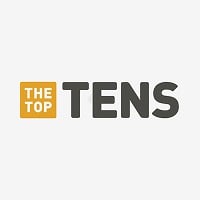 Kerry Ray King is an American musician, best known as a guitarist for the American thrash metal band Slayer.
Kerry, Dimebag and Wylde should all be in the top 3. But ill be nice and say top 10. You can't have a list of greatest guitarists without them... People don't know what it takes to play the intricate stuff like what these guys play.
Good job putting Kerry King from Slayer on this but I wish he was ranked higher than just 94
Dude this guy should be #1, along side with Jeff Hanneman
Not the best at leads and composing, yet King is a powerful rhythm guitarist. He is no Hetfield, yet he can handle ALL improtant rhythm parts. He makes repeated, palm muted chugging of the low E string sound very good, which it does. In fact, he is the guitarist who played Sex. Murder. Art. during the Divine Intervention tour, as Jeff couldn't keep up.
V 2 Comments
109
Dave Grohl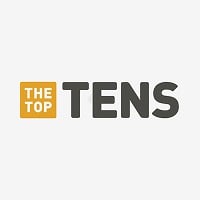 David Eric "Dave" Grohl is an American rock musician, multi-instrumentalist, singer, songwriter, and producer. He is best known as the drummer for the grunge band Nirvana and the vocalist/guitarist for the alternative rock band Foo Fighters.
If you think Dave Grohl is a bad guitarist listen to and watch the ending of "Razor" in the "Skin and Bones" live album.
140? Your kidding me right, listen to Everlong, The Pretender, Long road to Ruin and Learn to Fly then decide
Over 260 million dollars from Nirvana, Queens of the Stone Age, and Foo Fighters
Haha I love dave grohl heres my inpression "hey guys I'm funny dave grohl I'm funny dave grohl"
V 10 Comments
110
Larry Carlton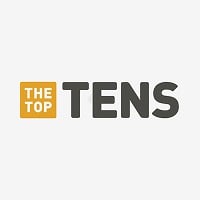 Pick up any one of his albums /disks, or listen to some steely dan. No one compares
Brilliant guitarist, not done too well with fourplay
111
Pat Martino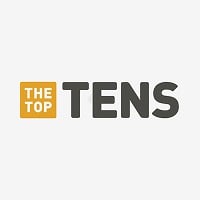 Incredible fine notes, a really master of sound
112
Steve Cropper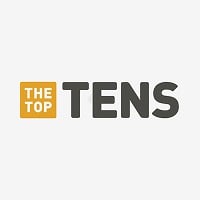 In 1996, Cropper was named "the greatest living guitar player" by Britain's Mojo magazine. When asked what he thought of Cropper, the guitarist Keith Richards said, "Perfect, man. "

"At this time Cropper's fame was not limited to the United States. The Beatles favoured Cropper's playing, and his production on Otis Redding records. John Lennon and Paul McCartney made tentative plans to record in Memphis, and to work with the guitarist. "

Rolling Stone lists him (Cropper) 36th on their list of the 100 Greatest Guitarists of All Time.

... And he's a relation. Need I say more? Look him up...
The backbone of Booker T & the MG's... Great
113 Eric Lambert
114
Willie Adler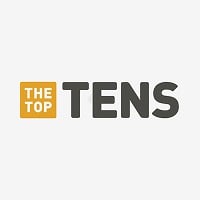 In my opinion, he is one of the best riff-writers. Take a look at them
115
John Goodsall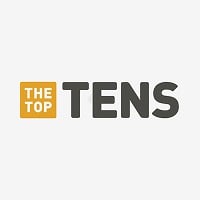 116
Mick Thomson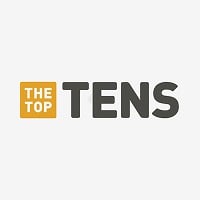 Mickael Gordon "Mick" Thomson is an American heavy metal musician. Born in Des Moines, Iowa, he is best known as one of two guitarists in Slipknot, in which he is designated #7.
Mick may not be the best guitarist on this list, yet there isn't much like him out there. He is definitely a master when it comes to good riffs. He doesn't solo to much but when he does you can hear clear, fast, intense and sometimes even expressive solos. I just think he is terribly under rated even though he isn't the very best he is one of my favorite guitar players. - Slipknotismax
I know a lot of people don't like slipknot, but just listen to the riffs on "The Heretic Anthem" and his solo on "Sulfur". I honestly think that Mick should be a bit higher in the list. I mean seriously? Billie Joe Armstrong is not better than Mick, no way.
Slipknot rocks and so does mick. He's probably one of the greatest guitarists in our day and should definitely be in the top ten, at least, if not NO. 1 itself...
Should be number 1
V 17 Comments
117
Jerry Garcia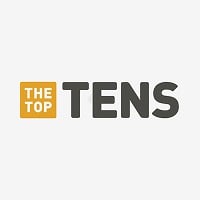 Jerome John "Jerry" Garcia was an American musician best known for his lead guitar work, singing and songwriting with the band the Grateful Dead, which came to prominence during the counterculture era in the 1960s.
As Bob Dylan elogized "There's no way to measure his greatness or magnitude as a person or as a player. I don't think eulogizing will do him justice. He was that great - much more than a superb musician with an uncanny ear and dexterity. He is the very spirit personified of whatever is muddy river country at its core and screams up into the spheres. He really had no equal. To me he wasn't only a musician and friend, he was more like a big brother who taught and showed me more than he'll ever know. There are a lot of spaces and advances between the Carter Family, Buddy Holly and, say, Ornette Coleman, a lot of universes, but he filled them all without being a member of any school. His playing was moody, awesome, sophisticated, hypnotic and subtle. There's no way to convey the loss. It just digs down really deep."
Garcia has as much grace in his playing as any guitarist, and his ability to defy conventional boundaries between rock, blues, folk, and bluegrass should put him no doubt in the top ten. He has unlimited talent, and who else could play for 2 hours straight without ever ceasing to create one new, mesmerizing riff after another. A true genius who apparently deserves more respect. This list is ridiculous.
Wow don't know how your rating system works but who the F is Buckethead. Jerry has inspired legions of players and delighted millions of fans for 40 years to put him on the list at 132 just totally hurts your credibility and insults a legendary musician. Not to pick on Buckethead because there are a number of musicians that have done nothing compared to Jerry's body of work in Rock, Folk and Bluegrass. Who has transcended music the way Jerry has.
Jerry should easily be placed in the top ten, with out a doubt, the guy was the best at improvising and coming up with jams on the spot, signifying his strength and power with the guitar
V 23 Comments
118
Ray Toro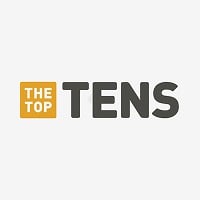 Raymond "Ray" Toro is an American musician who served as lead guitarist and backing vocalist of the band My Chemical Romance until their split in 2013.
Dude have any of you heard him play? He is a guitar god! And did you see the new SING IT FOR Japan video? He has a huge heart also!
Ray Toro. He's the best guitarist on this planet. No one can beat him and that's the truth. Everyone of you know it. So keep voting.
He's simply the best, puts so much heart and soul and he is an amazing person to, an guitarist everyone should look up to!
The fro gives him mad skills, yo
V 42 Comments
119
Adam Jones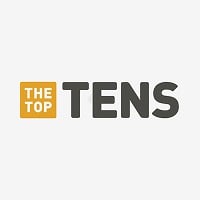 Adam Thomas Jones (born January 15, 1965) is a three-time Grammy Award-winning American musician and visual artist, best known for his position as the guitarist for Tool.
Wow it is absolutely sickening that Adam Jones isn't even in the top 20. This man is an absolute genius when it comes to guitar. People are so close minded and think all talent in playing guitar lies in the complexity. All the other guitar players on this list wouldn't compare to the creativity of tones and improvisations this man makes. Not to mention his visual arts as well. I bet 99% of the voters on here aren't even aware of his impact on movies such as Jurassic Park, Batman Returns, Terminator 2: Judgement Day, Edward Scissorhands, Predator 2, A Nightmare On Elmstreet: The Dream Child and The Dream Master, Ghostbusters II, and Pet Cemetery as a member of the art department. As a guitar player I am amazed by this man
This guy is a genius. Fantastic riffs, spellbinding solos and full effort into Every. Single. Song. I honestly don't think he's the best but he's dozens better than 120. - arbeZameniC
I guess no one here listens to Tool, because if you do, and you know anything about music, you should be able to appreciate and love the ART behind Adam Jones' playing. He is my #2 behind Hendrix, I am just amazed that he's not even in the top 100, what!
Adam is the most underrated musician that I have ever seen
V 7 Comments
120
Alvin Lee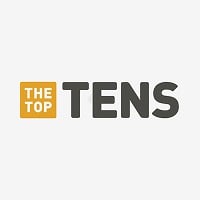 Alvin Lee plays tremendously fast and accurate (good tone). Let's not forget his performance with Ten Years After and the the amazing middle section of the song riff on I'd Love To Change The World. Alvin Lee and Ten Years After made history playing at Woodstock. - ekos
Not just speed but feeling, variety, composition, originality. He could really get you lost in his melodies. The best guitarist ever by far. Completely underrated.
Just the insane transitions in "I'm Going Home" are enough, but don't forget "Woodchopper's Ball" and their version of "Good Mornin' Little Schoolgirl". Kick Ass.
Are you kidding? 138?
V 11 Comments
PSearch List
Recommended Lists
Related Lists

Best Metal Guitarists

Best Rhythm Guitarists

10 Most Influential Guitarists

Greatest Electric Guitarists
List Stats
212,000 votes
1,110 listings
11 years, 144 days old

Top Remixes (587)

1. Duane Allman
2. Jimi Hendrix
3. Eric Clapton
lordofthejimmy

1. Jimi Hendrix
2. Buckethead
3. Jimmy Page
ShadowNinjaNoah

1. Jimi Hendrix
2. Tony Iommi
3. James Hetfield
Skullkid755
View All 587
Posts
Why Prince is the Greatest Guitarist Ever
admin
New considerations for the best guitarist.
windycityboy
John Frusciante
fruman
greatest guitarists
sloank68
Top 5 guitarists
southhockey8
Stevie vs. Jimi
bruski1986
On greatest guitarists.
Apollyon477
The great guitar battle.
booklover1
how a top ten list isnt a top 10 list without the best
tythoon
top 100 guitarists
russian
Slash Should Return to Guns N Roses
Alpha101
Dead Guitarists and Their Legacy
visitor
Error Reporting
See a factual error in these listings? Report it
here
.