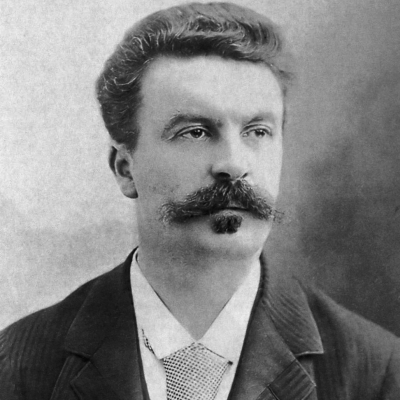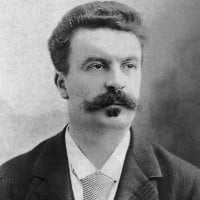 +
Guy de Maupassant
Henri René Albert Guy de Maupassant (5 August 1850 – 6 July 1893) was a French writer, remembered as a master of the short story form, and as a representative of the naturalist school of writers, who depicted human lives and destinies and social forces in disillusioned and often pessimistic terms.
Maupassant was a protégé of Gustave Flaubert and his stories are characterized by economy of style and efficient, effortless dénouements (outcomes). Many are set during the Franco-Prussian War of the 1870s, describing the futility of war and the innocent civilians who, caught up in events beyond their control, are permanently changed by their experiences.
He wrote some 300 short stories, six novels, three travel books, and one volume of poetry. Some of his well-known works include Boule de Suif, La Parure (The Necklace), The Horla, Une Vie, Bel-Ami, Pierre Et Jean, and Mademoiselle Fifi.
Taking his cue from Honoré de Balzac, Maupassant wrote comfortably in both the high-Realist and fantastic modes; stories and novels such as L'Héritage and Bel-Ami aim to recreate Third Republic France in a realistic way, whereas many of the short stories (notably Le Horla, cited as an inspiration for H.P. Lovecraft's The Call of Cthulhu, and Qui sait?) describe apparently supernatural phenomena.
Maupassant had suffered from his 20s from syphilis. The disease later caused increasing mental disorder - also seen in his nightmarish stories, which have much in common with Edgar Allan Poe's supernatural visions.
On 2 January 1892, Maupassant tried to commit suicide by cutting his throat, and was committed to the private asylum of Esprit Blanche at Passy, in Paris, where he died on 6 July 1893, aged 42.
Version History:
Lists Featuring Guy de Maupassant