Top Ten Best Gymnasts
The Top Ten
1
Simone Biles
Simone is so talented! (Also really gorgeous)
Why doesn't Biles get all the votes? She hasn't lost a competition in forever. She can do skills that no one else can do, like the skill named after her, a double layout with a half twist. She can also do some other thing that only a handful of gymnasts can do, like an Amanar vault. She won the gold for all-around at the 2016 Olympics, and has won 3 world championship titles. She has also won 4 national titles (by the end of this week, it'll most likely be five). If anyone says "gymnastics", the first name you'd hear would be Simone Biles.
What is wrong with this list?!?!?!? Simone Biles should be number 2 at least and that's a fact! She has won 3 world championships in a row. She is the best gymnast in the world right now and definitely deserves to be number 2!
What is wrong with this list? Simone biles should be number 1! she always sticks landings and has extreme height in her floor routines.
2
Lilia Podkopayeva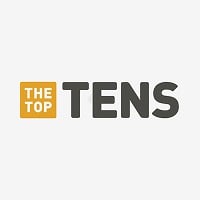 Beautiful toepoint, so elegant, and dominant at her best.
Should be way higher. Most successful overall gymnasts of her era, probably a bit over Miller, Gogean, and Milosovici (I count Khorkina as another era considering she kept competing to 2004) and this was in a badly shortened carer by injury. - quackerpacker
3
Lavinia Miloșovici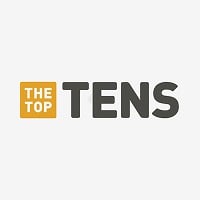 She looks like she is squatting to take a dump on the beam in that pic. - feisty37
Way better than Gina, it is a shame the Romanian coaches demoted her to a team leader/captain type role after 94 and put her earlier in lineups to enable Gina and Simona to shine over her. So unfair, especialy after all she did for years for Romanian gymnastics. - morrislawes
Only person to win every evnet gold in World/Olympics. also robbed of winning Olympic AA in 92 and world AA in 94, which would give her the best career ever before Biles if we just give her the few titles just robbed her along with the ones she already has.
4
Nadia Comaneci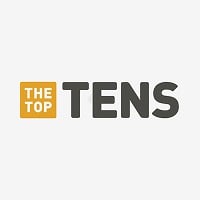 She definitely deserved number 1 a perfect 10 is so hard to get and she was the first female to get one
5
Svetlana Khorkina
She is really overrated. Her AA dominance was almost entirely by her bar dominance. She won a grand ONE combined world/Olympic title on the other 3 events. Many times, like for instance the 97 worlds when she barely beat Amanar, Amanar crushed her on every event but bars but barely lost since she scored a half point (a falls worth of points) lower on bars. - quackerpacker
6
Andrea Raducan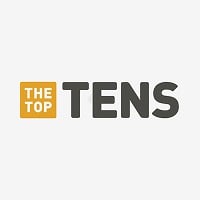 7
Gina Gogean
She sucked. So many undeserved gift medals. - morrislawes
8
Larisa Latynina
I don't appreciate at all the deletion of my descriptions.
9
Nastia Liukin
She won gold at the Olympics and tried to go for a second Olympics! She should be higher on the list!
Such Elegance and poise. She is a phenomenal bar worker, and she is great at beam and floor as well!.
10 Jordyn Wieber
The Contenders
11
Dina Kochetkova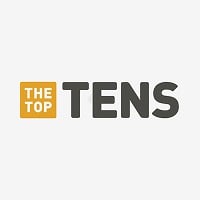 12 Carly Patterson
13
Olga Korbut
Olga Korbut should be Number2 she was an incredible gymnast who revolutionised gymnastics
Olga will always deserve a special place in our hearts...
14
Vera Čáslavská
She was one of the best.
Věra Čáslavská was a Czechoslovak artistic gymnast and Czech sports official. She won a total of 22 international titles between 1959 and 1968 including 7 Olympic gold medals, 4 world titles and 11 European championships. Čáslavská is the most decorated Czech gymnast in history and is one of only two female gymnasts, along with Soviet Larisa Latynina, to win the all-around gold medal at two consecutive Olympics.
Čáslavská dominated the 1965 and 1967 European Championships, taking all five individual titles and scoring perfect scores of 10 in 1967.
15
Catalina Ponor
She won gold at the Olympics on BEAM! That is so hard to win gold on BEAM! She definitely deserves some recognition!
16 Shannon Miller
17 Tatiana Gutsu
18 Elena Shushunova
19
Gabby Douglas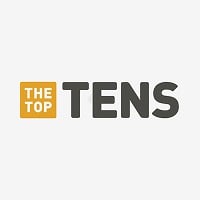 Should be much higher. - Eddiej
20
Kerri Strug
Kerri Strug, is that some kind of awful joke!?!?! She isn't even a top 200 female gymnast all time I am sure. - feisty37
21 Aly Raisman
22 Shawn Johnson
23 Daniela Silivas
24 Ecaterina Szabo
25
Laurie Hernandez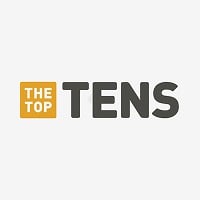 BAdd New Item