Top 10 Most Handsome Male Metal Musicians
Metal_Treasure
I created a list "Top 10 Most Beautiful Female Metal Musicians" and I just had to make this, too.
Please DON'T put here non-metal musicians like Ville Valo, Bon Jovi, Kurt Cobain, Axl Rose, Billie Joe Armstrong, and so on. Thanks.
The Top Ten
1
Michael Kiske - Helloween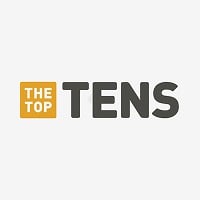 Michael Kiske is a singer best known as the former lead vocalist for the German power metal band Helloween.
He looks brilliant! - DaringXx
Yes. What you can't see in this image is also brilliant - his teeth, his long legs and his slim tall body. He isn't slim anymore because he's 50 but he looked great when he was young. - Metal_Treasure
Yup, very handsome guy, tied with Vreth and Leo Jimenez. Love Helloween's music, too. - WheresMyGuitarPick
Even 30 years later he is still one of the most handsome man I have ever seen! =)
Perfect body and face. And a perfect voice - one of the best metal singers ever.
I guess The Creator had a perfect day and decided to create this perfect creature called Michael Kiske. Barbie looks imperfect compared to him.
Check out the original video for the song 'I Want Out' (1988) by Helloween. - Metal_Treasure
2
Mathias Vreth Lillmans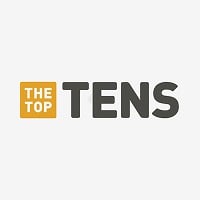 Mathias "vreth" Lillmans (30 August 1982) is the vocalist of the Finnish Folk metal band Finntroll, he is also the vocalist and the bassist and guitarist for the bands Twilight moon and Chthonian , Before Fame ...read more.
Best hair on a man. EVER. - WheresMyGuitarPick
He is one of the most handsome metal musicians...
Love finntroll..love vreth - Ananya
3
Nergal - Behemoth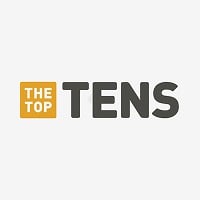 Adam Nergal Darski (born Adam Michał Darski; 10 June 1977 in Gdynia), is a Polish musician and television personality, best known for being the frontman for the black/death metal band Behemoth. ...read more.
Beautiful man. Super sexy voice... yum
Definitely the best looking metal singer I have seen. The make up, costumes and photography all work really well together.
I can't see his face... - CharismaticKat
Corpse paint's supposed to make you look ghastly, but for Nergal, the corpse paint kinda failed... - WheresMyGuitarPick
V 3 Comments
4
Bruce Dickinson - Iron Maiden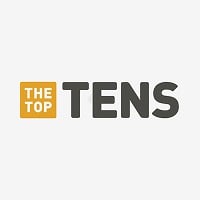 Paul Bruce Dickinson, known professionally as Bruce Dickinson, is an English musician, airline pilot, and broadcaster. He is most well known for being the lead singer in heavy metal band Iron Maiden and his solo career.
He looks great in that picture. - CharismaticKat
Especially with long hair back in the 80s, makes one wonder what his ex-wife was thinking sleeping with Nikki Sixx when she was married to Bruce, he was the metal version of sex-on-legs.
Very masculine and athletic type. - Metal_Treasure
5
Joe Duplantier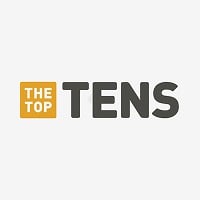 Joseph "Joe" Duplantier is a French musician best known as the guitarist and vocalist of metal band Gojira.
6
Leo Jimenez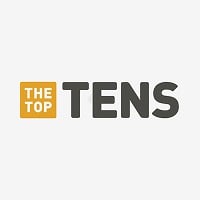 Man, look at those eyes... - WheresMyGuitarPick
He not only looks incredible (he isn't attractive) but he is an excellent singer. I started listening to Stravaganzza over a week ago and they're amazing. Especially Leo. Also, most perfect long hair on a man! EVER! - PhoenixAura81
Most of you have never heard of him but he is a very good Spanish singer (gothic metal, symphonic metal, progressive metal). - Metal_Treasure
7
Francesco Paoli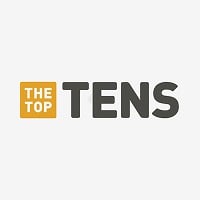 Francesco Paoli is the drummer for the Italian technical death metal band Fleshgod Apocalypse, formed in 2007.
Don't let this image mislead you - the guy's got pretty good looks.
Watch this sick death metal drummer in the video "FLESHGOD APOCALYPSE - Learn How To Cook with Francesco Paoli".
Ha! He loves cooking! And he chops the ingredients with the precision and speed he drums! - Metal_Treasure
8
Chuck Schuldiner - Death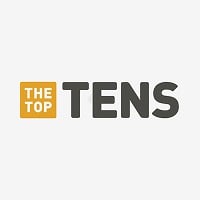 Charles Michael "Chuck" Schuldiner (1967-2001) was an American singer, songwriter, and guitarist, best known as the founder and vocalist, guitarist and bassist of the American heavy metal band Death. He is considered the most influential figure in Death Metal, with some publications referring to Chuck ...read more.
Nice smile, nice hair, nice body, nice eyes... he's just gorgeous. Even better is that he was a great guy to be around.

RIP Chuck Schuldiner
Another one of the best-looking metal musicians. I listened to a few of Death's songs and they are probably the best death metal band (and the only one that pleases me). - PhoenixAura81
So hot and nice
A true talent
9
Quorthon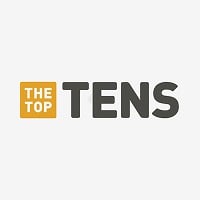 Tomas Börje Forsberg, known by the stage name Quorthon (1966-2004), was a Swedish musician. He was the founder, songwriter, vocalist and guitarist of the band Bathory, which pioneered the black metal genre and is credited with creating the Viking metal style. A multi-instrumentalist, Quorthon wrote ...read more.
- #Quorthon is really a handsome guy. And the most beautiful thing I've seen in him, on his videos, was the way he interacts with fans. And is just an ordinary person despite of being famous.
Handsome as hell! - Ananya
10
Daniel Erlandsson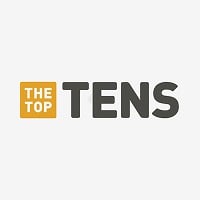 He looks like Skrillex kinda. - CharismaticKat
Arch Enemy's drummer - Metal_Treasure
The Newcomers
?
Jeff Becerra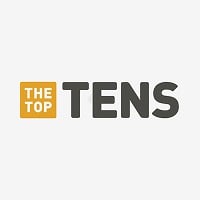 He performed death vocals for Possessed, joined the band at 15-16. - Metal_Treasure
The Contenders
11
Varg Vikernes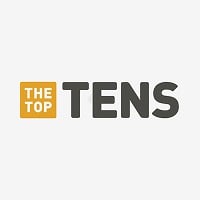 Louis Cachet, (born Kristian Vikernes) more popularly known as Varg Vikernes, is a Norwegian musician, writer, and a convicted murderer and arsonist. He is known as the frontman of the one-man band Burzum (named after a word in the Black Speech, which is a fictional language in J.R.R. Tolkien's The ...read more.
I have to admit he was pretty good looking when he was younger. - CharismaticKat
Nope! Not even when he was young. - PhoenixAura81
He and dead are handsome...they were
A badass viking
V 7 Comments
12
Steffen Kummerer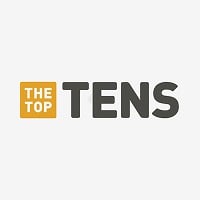 Steffen Kummerer (born June 1, 1985) is a German guitarist, multi-instrumentalist and producer. He is the leader, main songwriter, vocalist, and guitarist for the (technical) death metal band Obscura as well as the black metal band Thulcandra.
And very talented as well. - Metal_Treasure
13
Stu Block - Iced Earth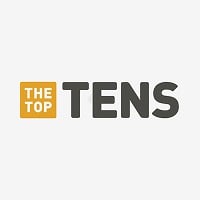 Stuart "Stu" Block is a Canadian singer-songwriter, who was the frontman for Canadian progressive death metal band Into Eternity, and is now the lead vocalist for American heavy metal band Iced Earth.
14
Dave Mustaine - Megadeth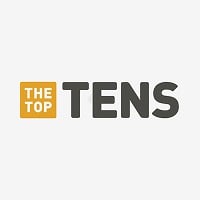 David Scott "Dave" Mustaine (born September 13, 1961) is an American musician, singer, songwriter, actor and author. Mustaine is best known as a pioneer in Thrash Metal, being the former lead guitarist of Metallica before his dismissal in 1983, leading to finding and becoming the front man of his own ...read more.
Sexy back in the day.
Why is dave so low
15
Kiko Loureiro - Angra, Megadeth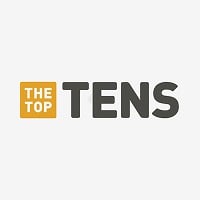 Pedro Henrique "Kiko" Loureiro is a Brazilian Heavy metal guitarist, best known as a member of the bands Angra and Megadeth.
Pedro Henrique "Kiko" Loureiro is a Brazilian heavy metal guitarist. - Metal_Treasure
16
Dave Lombardo - Slayer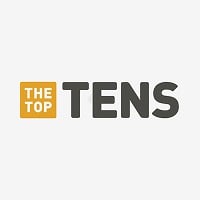 David "Dave" Lombardo is a Cuban American drummer, best known as a co-founding member of the American thrash metal band Slayer.
17
Joakim Broden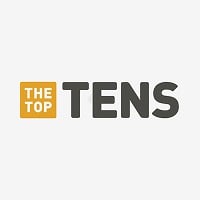 Joakim "Jocke" Brodén is a Swedish-Czech singer and songwriter who is the lead vocalist, keyboardist, and occasional guitarist of heavy metal band Sabaton. He and bassist Pär Sundström formed the band in 1999.
18
Tommy Karevik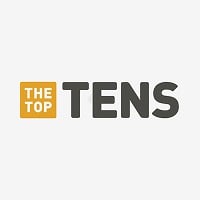 Tommy Karevik is a Swedish metal vocalist, best known as the singer for metal bands Seventh Wonder and Kamelot.
HOT! Tommy has to be one of the most hottest guys in the world!
19
Jarkko Ahola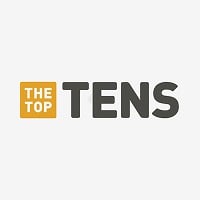 Jarkko Kalevi Ahola is a Finnish performing artist, composer and singer, best known as a metal singer. He is the vocalist, bass player and one of the three songwriters of the metal band Teräsbetoni. He also started a solo career as Ahola, a metal band.
20
Kirk Hammett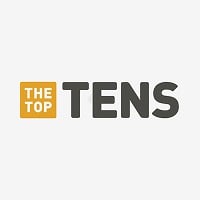 Kirk Lee Hammett is the lead guitarist and songwriter for the heavy metal band Metallica and has been a member of the band since 1983. Before joining Metallica he formed and named the band Exodus.
He looked good during the Ride the Lightning and Master of Puppets days. - PhoenixAura81
He had a contagious smile in his early days. he aged like a fine wine as well.
21
Xenoyr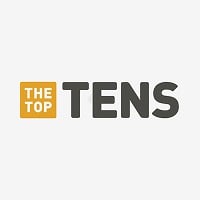 He looks great. Not attractive, but great. That dude is an amazing artist too (I saw that he designed the Urn album cover). - PhoenixAura81
Real name: Marc Campbell (lead singer - harsh vox/growls for Ne Obliviscaris, Australian prog metal) - Metal_Treasure
22
Ian Gillan - Deep Purple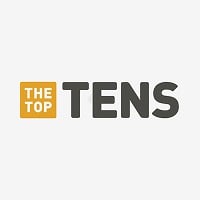 Ian Gillan is an English singer and songwriter. He originally found success as the lead singer and lyricist for Deep Purple, and the original singer on the rock opera concept album Jesus Christ Superstar by Andrew Lloyd Webber, where Gillan had the leading role (Jesus Christ).
*drools on computer* - galaxyfox
23
Sebastian Bach - Skid Row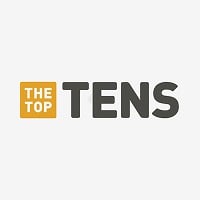 Sebastian Philip Bierk, known professionally as Sebastian Bach, is a Canadian heavy metal singer who achieved mainstream success as frontman of Skid Row from 1987-96. Since his departure from Skid Row, he has had many television roles, acted in Broadway plays, and leads a solo career.
?! I had to do a double take on this to make sure this is really a man. He's not handsome; he's beautiful! A lot of women would be quite envious of his hair, lips and cheekbones. Where is his shaving rash?! Personally, I prefer a man to look more rugged than this. - Britgirl
24
Peter Steele - Type O Negative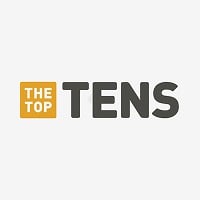 Petrus Thomas Ratajczyk, better known by his stage name Peter Steele, was the lead singer, bassist and composer for the gothic metal band Type O Negative.
He is/was Always be a GOD
25
James Hetfield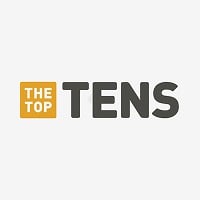 James Alan Hetfield was born on August 3, 1963. He is an American musician, singer and songwriter known for being the co-founder, lead vocalist, rhythm guitarist and main songwriter for the American heavy metal band Metallica.
He looked good when he was young (like Ride the Lightning and Master of Puppets days). - PhoenixAura81
He is the most good looking and charismatic man in the metal scene
The best ever!
Why he is so underrated? He is hanesine, intellectual, talented... amazing guy!
26
Marcus Siepen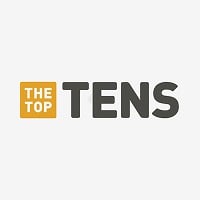 Marcus Siepen is a German guitarist and backing vocalist, most known for being the rhythm guitarist of power metal band Blind Guardian.
27
Jeff Waters - Annihilator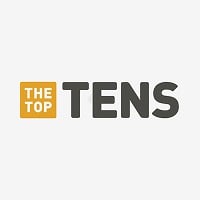 Jeff Waters (born February 13, 1966) is a Canadian metal musician and founder of the metal band Annihilator. He's best known as the guitarist for Annihilator, appreciated for his fast riffs and solos. Waters is also the primary songwriter in the band. Very often he has taken on the role of lead singer, ...read more.
On the "Alison Hell" video he looks great in that red T-shirt and skinny jeans. On the "21" video he still looks great (on the whole, the period from 1989-1999). - Metal_Treasure
PS. One of the pictures is from a show circa 2009. - Metal_Treasure
28
Nick Menza - Megadeth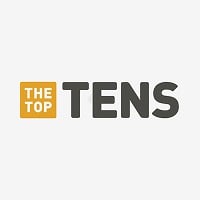 Nick Menza (1964-2016) was a professional drummer best known for his work in Megadeth from 1989-1998 and in 2004. He recorded drums on four of Megadeth's albums "Rust In Peace", "Countdown To Extinction", "Youthanasia", and "Cryptic Writings".
He died on May 21, 2016. R.I.P. Nick! - Metal_Treasure
29
Henkka Seppälä - Children of Bodom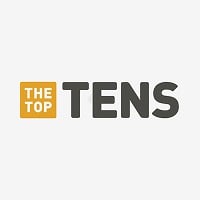 Henri "Henkka T. Blacksmith" Seppälä, is the bassist of the Finnish metal band Children of Bodom. He is also responsible for backing vocals both in studio and live.
30
Randy Rhoads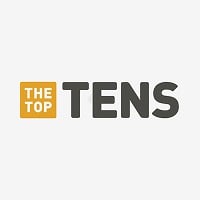 Randall William "Randy" Rhoads was an American heavy metal guitarist who played with Ozzy Osbourne and Quiet Riot. He was killed in a plane crash.
Great looking and amazing guitarist. - PhoenixAura81
31
André Matos - Angra, Avantasia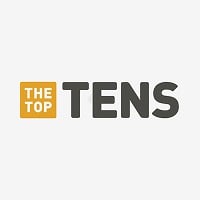 André Coelho Matos is a Brazilian vocalist, pianist and composer. He was involved in the heavy metal bands Viper, Angra and Shaaman.
A very talented Brazilian singer. - Metal_Treasure
32
Jeff Scott Soto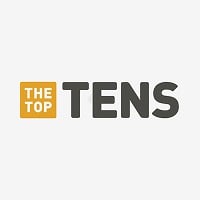 Jeff Scott Soto is an American rock singer of Puerto Rican descent. He is most well known for being the lead singer for the group Talisman from 1990 till the end of Talisman in 2007, the vocalist on Yngwie Malmsteen's first two albums, and the lead vocalist for Journey on their 2006–2007 tours after ...read more.
33
Abbath Doom Occulta - Immortal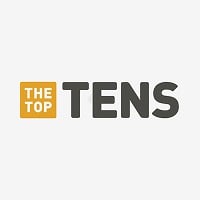 Olve Eikemo, better known by his stage name Abbath Doom Occulta, is a Norwegian musician who best known as the former frontman of black metal band Immortal and the current frontman of the band Abbath.
His face though lol. - CharismaticKat
Yup he sure is.
Infernus and Quorthon should be here as well - Ananya
34
Infernus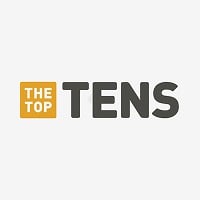 Roger Tiegs (born on 18 June 1972), better known by his stage name, Infernus, is a Norwegian black metal musician and Satanist. He is the sole founding member and chief ideologist of the Norwegian black metal band Gorgoroth, which was formed in 1992, as well as the founder and head of Forces of Satan ...read more.
No thank you, I don't like Satan worshippers and this dude looks terrifying. - CharismaticKat
35 King Ov Hell
36
Tom G. Warrior / Thomas Gabriel Fischer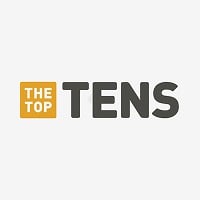 Thomas Gabriel Fischer, earlier known by his stage name of Tom G. Warrior, is a Swiss metal musician. He best known as the frontman for extreme metal bands Hellhammer, Celtic Frost, and Triptykon.
Celtic Frost singer and guitarist - Metal_Treasure
37
Mat Sinner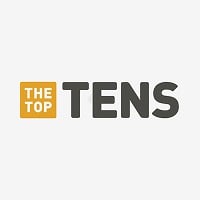 Mat Sinner is a bassist, vocalist, songwriter and record producer from Stuttgart, Germany. He is best known as the bassist and primary songwriter for the metal band Primal Fear.
38
Yngwie Malmsteen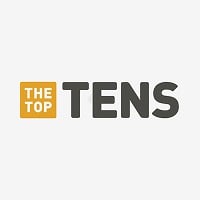 Yngwie Johan Malmsteen is a Swedish guitarist, songwriter and bandleader who was born on June 30th, 1963, in Stockholm, Sweden. He was known for his neoclassical metal playing style back in the 1980s.
Yngwie is what I imagine Satan himself to look like - gemcloben
39
Mathias Nygård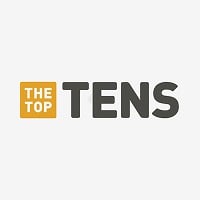 Mathias D.G. Nygård (born Aug 26, 1982) is a Finnish metal musician - founder, lead singer and keyboardist for the folk metal band Turisas.
40
Andy LaRocque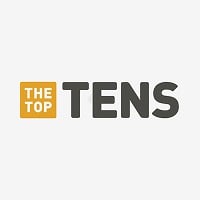 41
Daniel Gildenlöw - Pain of Salvation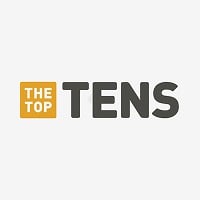 Daniel Gildenlöw is a Swedish musician and songwriter. He is best known as a multi-instrumentalist and vocalist for the progressive metal band Pain of Salvation.
42
Mike Patton - Faith No More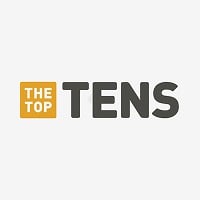 Michael Allan "Mike" Patton is an American singer-songwriter, multi-instrumentalist, film composer, producer, and actor, best known as the lead singer of the alternative metal band Faith No More.
43
Vogg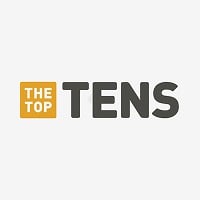 44
Dani Filth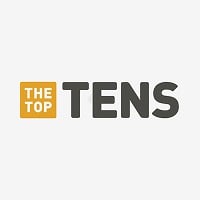 I LOVE that outfit! - PhoenixAura81
45
Euronymous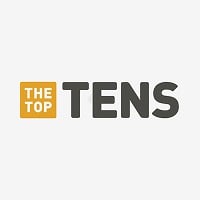 Øystein Aarseth (1968-1993), who went by the pseudonym Euronymous, was a Norwegian guitarist and co-founder of the Norwegian black metal band Mayhem. Euronymous was stabbed to death by band member Varg Vikernes in August 1993. ...read more.
46
Giacomo Voli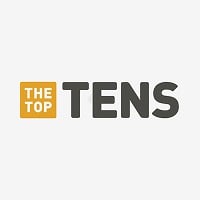 The new singer for Rhapsody of Fire - Metal_Treasure
47
King Diamond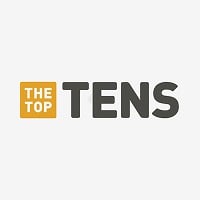 Kim Bendix Petersen, better known by his stage name King Diamond, is a Danish heavy metal musician. He is known for his extensive vocal range, usually sung in falsetto. King Diamond was originally known as the vocalist for Mercyful Fate, but has become notorious for his horror themed Concept albums ...read more.
48
Dan Swanö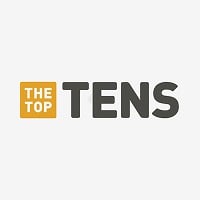 Dan-Erland Swanö is a Swedish musician who is currently the vocalist, guitarist, ex-bassist and ex-drummer for the band Nightingale, lately vocalist, keyboardist and drummer for the band Witherscape, as well as the Owner of Unisound but he achieved fame as the vocalist and songwriter of progressive ...read more.
49
Tim Charles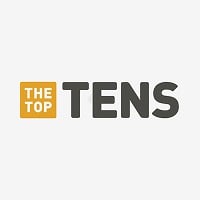 Lead singer (cleans) and violin for Ne Obliviscaris (Australian prog metal) - Metal_Treasure
50
Mike Portnoy - Dream Theater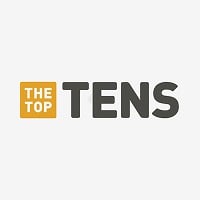 Michael Portnoy is an American drummer primarily known as the former drummer, backing vocalist, and a co-founder of the progressive metal/rock band Dream Theater. Known for his technical skill as a drummer, Portnoy has won 30 awards from the Modern Drummer magazine.
PSearch List
Related Lists

Top 10 Most Handsome Male Musicians

Most Handsome Male Singers

World's Most Handsome Male Celebrity in 2018

Most Handsome Male Pornstars
List Stats
400 votes
71 listings
3 years, 253 days old

Top Remixes
1. Michael Kiske - Helloween
2. Joe Duplantier
3. Nergal - Behemoth
Metal_Treasure
1. Mathias Vreth Lillmans
2. Abbath Doom Occulta - Immortal
3. Bruce Dickinson - Iron Maiden
Ananya
1. Michael Kiske - Helloween
2. Mathias Vreth Lillmans
3. Leo Jimenez
WheresMyGuitarPick
Error Reporting
See a factual error in these listings? Report it
here
.