Top 10 Most Handsome Male Metal Musicians
Metal_Treasure
I created a list "Top 10 Most Beautiful Female Metal Musicians" and I just had to make this, too.
Please DON'T put here non-metal musicians like Ville Valo, Bon Jovi, Kurt Cobain, Axl Rose, Billie Joe Armstrong, and so on. Thanks.
The Top Ten
1
Michael Kiske - Helloween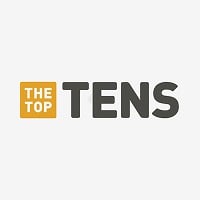 Michael Kiske is a singer best known as the former lead vocalist for the German power metal band Helloween.
Even 30 years later he is still one of the most handsome man I have ever seen! =)
Perfect body and face. And a perfect voice - one of the best metal singers ever.
I guess The Creator had a perfect day and decided to create this perfect creature called Michael Kiske. Barbie looks imperfect compared to him.
Check out the original video for the song 'I Want Out' (1988) by Helloween. - Metal_Treasure
2
Bruce Dickinson - Iron Maiden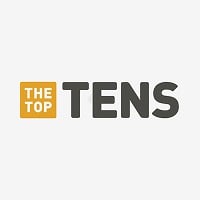 Paul Bruce Dickinson, known professionally as Bruce Dickinson, is an English musician, airline pilot, and broadcaster. He is most well known for being the lead singer in heavy metal band Iron Maiden and his solo career.
Especially with long hair back in the 80s, makes one wonder what his ex-wife was thinking sleeping with Nikki Sixx when she was married to Bruce, he was the metal version of sex-on-legs.
Very masculine and athletic type. - Metal_Treasure
3
Nergal - Behemoth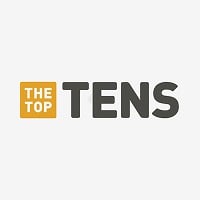 Adam Nergal Darski (born Adam Michał Darski; 10 June 1977 in Gdynia), is a Polish musician and television personality, best known for being the frontman for the black/death metal band Behemoth. ...read more.
Yes, he is very handsome and talented - Ananya
He is actually a very handsome man. - Metal_Treasure
4
Xenoyr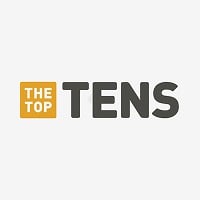 Real name: Marc Campbell (lead singer - harsh vox/growls for Ne Obliviscaris, Australian prog metal) - Metal_Treasure
5
Mathias Vreth Lillmans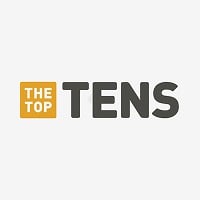 Mathias "vreth" Lillmans (30 August 1982) is the vocalist of the Finnish Folk metal band Finntroll, he is also the vocalist and the bassist and guitarist for the bands Twilight moon and Chthonian . In 2009 he and fellow Finntroll member Samuli Ponsimaa formed the death metal band DecomposteR, in which ...read more.
He is the most handsome metal musician... it's vreth who takes my breath!
Love finntroll..love vreth - Ananya
6
Joe Duplantier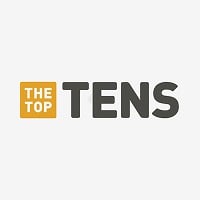 Joseph "Joe" Duplantier is a French musician best known as the guitarist and vocalist of metal band Gojira.
7
Francesco Paoli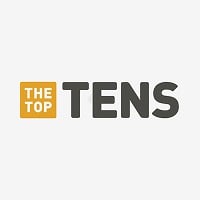 Francesco Paoli is the drummer for the Italian technical death metal band Fleshgod Apocalypse, formed in 2007.
Don't let this image mislead you - the guy's got pretty good looks.
Watch this sick death metal drummer in the video "FLESHGOD APOCALYPSE - Learn How To Cook with Francesco Paoli".
Ha! He loves cooking! And he chops the ingredients with the precision and speed he drums! - Metal_Treasure
8
Joakim Broden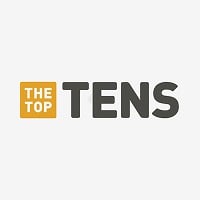 9
Varg Vikernes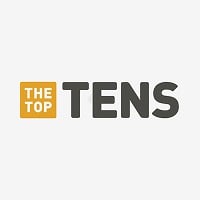 Louis Cachet (born Kristian Vikernes) more popularly known as Varg Vikernes, is a Norwegian musician, writer, and a convicted murderer and arsonist. He is known as the frontman of the one-man band Burzum (named after a word in the Black Speech, which is a fictional language in J.R.R. Tolkien's The Lord ...read more.
LOL just talking about handsomeness then he should definitely be enlisted.
16? I'm a guy but I find him extremely hot and attractive! His smile is amazing!
I don't have nothing to say, he's super cute
Sane, rational human being? Perhaps not but holy crap he's really good looking. On a side note: Dead of Mayhem was a looker..before he blew his brains out that is..
V 2 Comments
10
Jarkko Ahola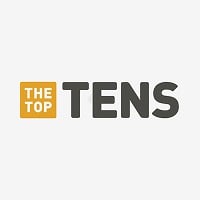 Jarkko Kalevi Ahola is a Finnish performing artist, composer and singer, best known as a metal singer. He is the vocalist, bass player and one of the three songwriters of the metal band Teräsbetoni. He also started a solo career as Ahola, a metal band.
The Contenders
11
Steffen Kummerer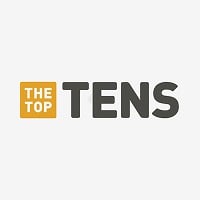 Steffen Kummerer (born June 1, 1985) is a German guitarist, multi-instrumentalist and producer. He is the leader, main songwriter, vocalist, and guitarist for the (technical) death metal band Obscura as well as the black metal band Thulcandra.
And very talented as well. - Metal_Treasure
12
Infernus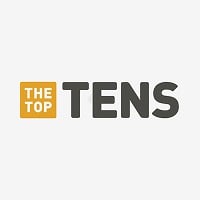 Roger Tiegs (born on 18 June 1972), better known by his stage name, Infernus, is a Norwegian black metal musician and Satanist. He is the sole founding member and chief ideologist of the Norwegian black metal band Gorgoroth, which was formed in 1992, as well as the founder and head of Forces of Satan ...read more.
Looks badass - Lucretia
13
Abbath Doom Occulta - Immortal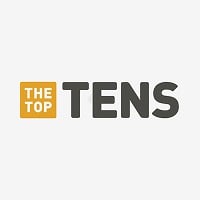 Olve Eikemo, better known by his stage name Abbath Doom Occulta, is a Norwegian musician who best known as the former frontman of black metal band Immortal and the current frontman of the band Abbath.
Yup he sure is.
Infernus and Quorthon should be here as well - Ananya
14
Jeff Waters - Annihilator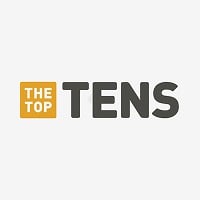 Jeff Waters (born February 13, 1966) is a Canadian metal musician and founder of the metal band Annihilator . He's best known as the guitarist for Annihilator, appreciated for his fast riffs and solos . Waters is also the primary songwriter in the band . Very often he has taken on the role of lead singer, ...read more.
On the "Alison Hell" video he looks great in that red T-shirt and skinny jeans. On the "21" video he still looks great (on the whole, the period from 1989-1999). - Metal_Treasure
PS. This picture is from a show circa 2009. - Metal_Treasure
15
Leo Jimenez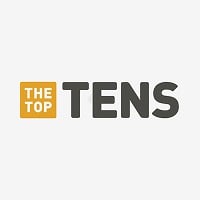 He looks like a top model.
Most of you have never heard of him but he is a very good Spanish singer (gothic metal, symphonic metal, progressive metal).
He loves wearing Slayer and Pantera T-shirts. - Metal_Treasure
16
Tommy Karevik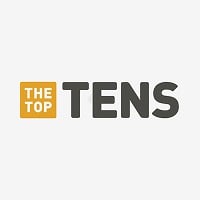 Tommy Karevik is a Swedish metal vocalist, best known as the singer for metal bands Seventh Wonder and Kamelot.
HOT! Tommy has to be one of the most hottest guys in the world!
17
Ian Gillan - Deep Purple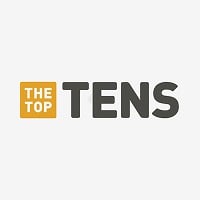 Ian Gillan is an English singer and songwriter. He originally found success as the lead singer and lyricist for Deep Purple, and the original singer on the rock opera concept album Jesus Christ Superstar by Andrew Lloyd Webber, where Gillan had the leading role (Jesus Christ).
18
Sebastian Bach - Skid Row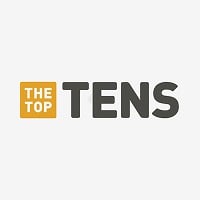 Sebastian Philip Bierk, known professionally as Sebastian Bach, is a Canadian heavy metal singer who achieved mainstream success as frontman of Skid Row from 1987-96. Since his departure from Skid Row, he has had many television roles, acted in Broadway plays, and leads a solo career.
?! I had to do a double take on this to make sure this is really a man. He's not handsome; he's beautiful! A lot of women would be quite envious of his hair, lips and cheekbones. Where is his shaving rash?! Personally, I prefer a man to look more rugged than this. - Britgirl
19
Tim Charles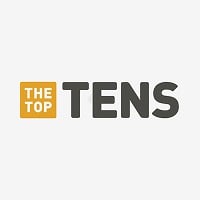 Lead singer (cleans) and violin for Ne Obliviscaris (Australian prog metal) - Metal_Treasure
20
Jeff Scott Soto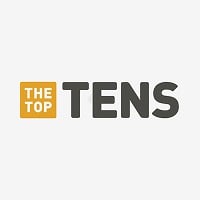 Jeff Scott Soto is an American rock singer of Puerto Rican descent. He is most well known for being the lead singer for the group Talisman from 1990 till the end of Talisman in 2007, the vocalist on Yngwie Malmsteen's first two albums, and the lead vocalist for Journey on their 2006–2007 tours after ...read more.
PSearch List
Recommended Lists
Related Lists

Top 10 Most Handsome Male Musicians

Most Handsome Male Singers

Top 10 Most Handsome Male Teens In the Philippines
Most Handsome Male Celebrities of 2015
List Stats
200 votes
68 listings
2 years, 166 days old

Top Remixes

1. Mathias Vreth Lillmans
2. Abbath Doom Occulta - Immortal
3. Bruce Dickinson - Iron Maiden
Ananya
1. Michael Kiske - Helloween
2. Nergal - Behemoth
3. Xenoyr
Metal_Treasure
Posts
Error Reporting
See a factual error in these listings? Report it
here
.