Top Ten Most Handsome Men In the World
The Top Ten
1
Barun Sobti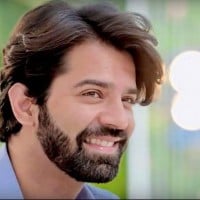 Barun Sobti is an Indian actor. He is most famous for his role "Arnav Singh Raizada" for the show "Iss pyaar ko kya naam doon". This character won millions of hearts.
His beautiful inside and out, his inner beauty exceeds his upper which makers him the most Handsome man on earth with beauty that will never ends
Angelina jolie said that barun is the most beautiful actor in Hollywood
Simply the most mesmerising man in the world
When I look at you... Dreams... Dreams... Dreams... How stretches to you my soul... You're settled in my heart. all my dreams just about you... You will ask: - why?... that is why.. I am in your thrall.ah dizzy my When I look at you... I want to hug you!...
2
Shahrukh Khan

Shah Rukh Khan, also known as SRK, is an Indian film actor, producer, and television personality. Referred to in the media as the "Badshah of Bollywood", "King of Bollywood", "King Khan", he has appeared in more than 80 Bollywood films, and earned numerous accolades, including 14 Filmfare Awards.
He's hot. But that's not the only reason we love him. He's the biggest superstar in the world, which he achieved all on his own. He's humble, honest, chivalrous, smart and the most intelligent celebrity I have ever seen. Not only is he the best actor of this generation, he's a normal man with simple upbringing and one who loves his kids more than anything. Every woman who works with him praises the way he takes care of them. Unlike many stars, he doesn't do charity for publicity. Mind u, he's the only Indian to get UNICEF's pyramide con marni award for his charity. Shah Rukh Khan is the whole package & undoubtedly the most handsome man of the world.
He may not be the most handsome man in the conventional stereotypical definition of good looks. But he has a charm that can lift anyone of their feet, wit than can kill you with laughter and personality that leaves everyone in awe. If that is not handsome, then what is? P.S. - those eyes and that stubble even at the age of 50
He is at top because you Indians are so many. Not that he is most handsome man of whole world.
Shah Rukh Khan selfmade superstar. Awesome acting skill and great sense of humour. And last but not least SRK is so kind and humble person even at this stage. Srk is extremely genius when it comes film marketing strategy. Love you King Khan. That's why we call him World's Biggest Films Star
3
Hrithik Roshan

He is not best in dance also in acting, action, drama everything... He is also romantic... I love him always and when he get older then I love him most... He is most gentle person I have ever seen
He Is the most handsome man in this universe. He can act and dance, what a beautiful specimen and that body would thrill any woman. And, the eyes are so mesmerizing. Makes me want to be young again, sigh!
I am a very big fan of Hrithik Roshan and I think so he should be the most handsome person in the world on first number I like him because of his movies is acting and his style his six packs
He is my most precious diamond! His eyes shine like emeralds! How can such a perfect soul be in such a perfect face and body? Perfect actor, best dancer, top star!
4
Zayn Malik

Zain Javadd Malik, born on 12 January 1993, who records mononymously as ZAYN, is a British singer and songwriter. Born and raised in Bradford, ZAYN aspired to pursue a career in music from a young age leading him to audition as a solo artist for the British reality television music competition The X ...read more.
Hey is this website made by some Indian. there are a lot of Indians here and all websites think that handsome men come only from England, US, and India. but Zayn is a total exception. he is a kind of an introvert (which means he is shy and doesn't express himself), therefore his personality is unknown but still he is considered cute. that's because he is REALLY CUTE. but people like harry styles aren't so cute yet is CONSIDERED CUTE only because his extrovert character and personality
Zayn I love you more then anything in this world but I love my family too,if anyone ask me,whom you love most in this world? My first answer will,my family but second will you.I don't know zayn I will meet you or not but I will always love you n remmber you.The girls who really love zayn:Who stand front of the mirror n hear zayn music n smile,Who can't live without zayn music,Who smile when she saw zayn face,if this 3 things happen to a girl it means she really love zayn.❤ And I want to tell the girl who love zayn truly I'm sure you will get him.
Nobody is handsome than Zayn. He deserves to be at the first position in the title of top 5 handsome men in the world.He is the most handsome man I've ever seen. He is the most handsome man ever born on earth. LOVE YOU ZAYN...
He's pretty handsome even though I like harry styles in one direction but he's second handsome and my second favourite
5
Robert Pattinson

Robert Douglas Thomas Pattinson is an English actor, producer, model, and musician. He started his film career by playing Cedric Diggory in Harry Potter and the Goblet of Fire, a 2005 fantasy film.
Yuck, all those people who are praising pattinson, go and watch twilight. Then you'll know why he is hated so much
I might agree. My friend actually told me about Robert Pattinson. He thought that this guy was most handsome.
You are very handsome boy really I like you're the twilight saga new moon movie and you will make movie in Bollywood with Isabella...!
He is the best actor and handsome man. He should be at least at top first. His movie twilight saga is the best movie l have never seen
6
Salman Khan

Abdul Rashid Salim Salman Khan, credited as Salman Khan, is an Indian film actor, producer, singer and television personality.
He's extra too hot!
Still young.. Natural. Good Nature. Excellent body. Cute smile. Good sense of Fashion. Good Height. I would call him number 1 in India.
Love you salman khan
Salman is king in India and only for Salman... Love love love love love love love love love love love love love love love love love love love love love love love love love Salman khan
7
Tom Cruise

Tom Cruise is an American actor and filmmaker. Cruise has been nominated for three Academy Awards and has won three Golden Globe Awards.
I am shocked. Tom cruise at number seven. What the hell is he doing at number seven. What is wrong with you guys? Tom cruise is the most handsome actor in the whole world. Shahrukh Khan and Salman Khan are literally nothing in front of him. They don't have the charm the killer looks he has. Honestly guys please vote for him cause he truly deserves the number one spot. He is by far most handsome actor of all time.
I don't know what to say. Tom cruise below Shahrukh Salman and all the others. Shahrukh and Salman are there only because Indians are so many. They are not the most handsome people in the world. Tom cruise on the other hand deserves the number below no spot vote for him please.
He is the most handsome person in the world. He is way more handsome then any actor given above or below. He should be on the very top of the list for most handsome people in the world.
I'm A Guy And Am Heterosexual But When I Look At Him He Makes Me Doubt My Sexuality, Most Good Looking Person I've Ever Seen. Tom Cruise Is Love.
8
Brad Pitt

William Bradley "Brad" Pitt (born December 18, 1963) is an American actor and producer. He has received a Golden Globe Award, a Screen Actors Guild Award, and three Academy Award nominations in acting categories and received three further Academy Award nominations, winning one, as producer under his ...read more.
I agree... But his is began to show. But again no doubt 1 of the Good I mean great looking actors.
Brad is the hottest piece of man that makes any other man take a look to.
I am no Angelina but when I look at you, I wish I am Angelina so I can sleep with you often. I wonder if your assassin wife will hit me. Hi Handsome! --Louis Dame
Brad Pitt during 90s was probably the most beautiful famous man in the world, second to Tom Cruise only maybe.
9
Hugh Jackman

Hugh Michael Jackman is an Australian actor, producer and musician. Jackman has won international recognition for his roles in major films, notably as superhero, period, and romance characters.
You're sexy and Australian and have the greatest accent and smile I've ever seen and when you're dressed as Wolverine all I can say is the things I would like you to do to me. I love all your movies your acting is outstanding well above anybody else's as far as I'm concerned and I love that you're not scared to take off your shirt and show us what you've got sexy beautiful man should be considered the hottest man in the universe I love you stay sexy
I absolutely love this guy. 1st time I watched Kate and Leopold and I was in love with this handsome yet such a gentleman. Then came the wolverine and I was floored. He is my dream.
No doubt about it! He's just a beautiful man with a beautiful smile. I'm all about loving Hugh!
Your so awesome in real steal your acting looks so real. Big hopes you WIN
10
Chris Hemsworth

Chris Hemsworth is an Australian actor. He is best known for his roles as Kim Hyde in the Australian TV series Home and Away and as Thor in the Marvel Cinematic Universe films Thor, The Avengers, Thor: The Dark World, Avengers: Age of Ultron Thor: Ragnarok, Avengers: Infinity War and Avengers: Endgame. ...read more.
You're an exceptionally talented actor and one of the hottest men on the face of the planet I love you in all your movies you're extremely talented have a sexy Australian accent are the most handsome man in all of the world sexy in every way possible
The hottest prettiest sexiest man ever,

Oh my god,

eyes, nose, mouse, chin, cheeks, hair, waist, booty, arms, every single part is perfect.
I think he would not be loved by the chicks as compared to the boys... Every boy would love to be like Thor -the mighty
Tom cruise and chris should be at the top now. I mean seriously shahrukh Khan? Did you seriously look at Chris and tom well?
The Newcomers
?
Christopher Reeve

Christopher D'Olier Reeve was an American actor who played DC comic book superhero Superman, beginning with the acclaimed Superman, for which he won a BAFTA Award.
That was a REAL MAN. There aren't beauties like him anymore...
?
Tony Curtis

Tony Curtis was an American film actor whose career spanned six decades but who achieved the height of his popularity in the 1950s and early 1960s.
This guy slept with basically EVERY woman on the 50s and 60s, including the great Marilyn Monroe. How could we left him out of the list?
The Contenders
11
Austin Mahone

Austin Carter Mahone is an American singer and songwriter. He is currently signed to Young Money Entertainment, Cash Money Records and Republic Records.
He shouldn't be at the bottom! He should be at least number 5! How rude!
He should be in top 5 for his cute face
Way too handsome should be in top five
Love you sweetie
12
Domhnall Gleeson

why the hell is this ulgy ass boy I don't even know who he is on the list?
The best looking Star Wars actor!

Apparently I have rather different male beauty standards from the rest of 21st century citizens. By the way, I'm a straight male, so maybe that's why. But what about my outdated fashion and female beauty preferences?
13
Billy Unger

William Brent "Billy" Unger is an American actor. He is known for playing Chase Davenport on the Disney XD series Lab Rats and Lab Rats: Elite Force.
That's my guy always getting all the girls like me
You are super hot
14
Harry Styles

Harry Edward Styles is an English singer and song writer, known as a member of the boy band One Direction.
Beauty is expressed in many different ways but somehow Styles can capture every way there is to attain beauty. Undeniably his looks are better than perfect, however, he has a type of handsome that is very rare and why he is so attractive to women, like myself. He is sexy, talented, intelligent, compassionate, giving, and a preacher of love and kindness; which is something we desperately need in a world like ours. For these reasons, he is the most deserving of the number one spot on this list than anyone else you can name off the top of your head. Nothing but love and support from this Styles fan
He deserves number one people! He is handsome, kind, talented, goofy, and generous! Handsome is not only all looks, even though we can all agree Harry is the best looking guy out of everyone on the list, he has substance which is honestly the most attractive thing in a person. I just melt on the floor whenever I see, hear, or talk about this man. Love you the most!
Harry has the most beautiful eyes. His personality is so adorable and goofy. And his hair is soooooooooooo much better than anyone on this list and even in the whole world. And his jawline is literally perfect.
I think he should top the list... His perfect smile melts everyone... He's cute and his magical piece of writing lyrics is so amazing... I've not seen such a man like him
15
George Harrison

George Harrison (1943 - 2001) was an English guitarist, singer, songwriter, and music and film producer who achieved international fame as the lead guitarist of the Beatles.
He is the most gorgeous and good looking in his own way...
Great example of male beauty.

Very handsome fellow! - TopTenTed
He should be higher than Eminem, He is Georgous!
16
Ranbir Kapoor

Ranbir kapoor very cute and sexy man in the world I love you he is also handsome
Ranbir kapoor are my best hero and I love this gay
No words love baby
Best in the world!
17
Nick Jonas

Nicholas Jerry "Nick" Jonas is an American singer, songwriter and actor, best known as one of the Jonas Brothers, a pop rock band he formed with his brothers Kevin and Joe.
So sexy and my favorite male singer.. Just love him.. Please vote for him guyzz
I like nick Jonas because my name is nick
Hot and with a cool voice
Handsome and sexy body
18
Ross Lynch

Ross Shor Lynch is an American singer, songwriter, actor, and musician. He is one of the founding members of the pop rock band R5. As an actor, he is known for his debut role as Austin Moon on the Disney Channel original series Austin & Ally, and for his role as Brady in Disney Channel's Teen Beach ...read more.
I am only 11 but I watch Austin and Ally and you are a great actor
I met him 9 months ago and he is the most awesome guy I ever seen
He used to be cute in 2011 but the long hair.. Ugh
He made my heart beat beat beatin like that (8)
19
Adam Lambert

Adam Mitchel Lambert is an American singer, songwriter and stage actor. Since 2009, he has sold over 2.5 million albums and 5 million singles worldwide.
oh I love Adam Lambert he is so sexy I would love to go to bed with him and make sweet love all night long baby.
Killer voice, heart of gold, articulate, hilarious, and most of all, has the guts to be honest about himself before making it big in the entertainment industry. Couldn't think of anyone else who did it before him. Other celebrities like Freddie & Ricky Martin hid in the closet till they secured massive fame. Adam wasn't afraid to be out & proud.
Beautiful voice, heart of gold, not afraid to be himself! Definitely deserves the top spot!
He has the voice of an angel, a kind heart, and a funny side. He is "the most handsome"! He is always proud of himself, his accomplishments, and makes no apology for anything!
20 William Pitt the Younger
21
Ryan Gosling

Ryan Thomas Gosling is a Canadian actor, musician, and producer. He began his career as a child star on the Disney Channel's Mickey Mouse Club and went on to appear in other family entertainment programs including Are You Afraid of the Dark?
Funny, warm, kooky, smart, has a comical scream, and cute.
He soop cute really a beautiful and sexy actor
Ryann never change always the same beaty..really you are so cute
Hot hot hot!
22
Channing Tatum

Channing Matthew Tatum is an American actor and dancer. Tatum made his film debut in the drama film Coach Carter.
wow what would I not do with channing tatum? I would love to have sex with him. bed/car/out by the pool/limo/anyplace he want's to have sex I'll be there.
Charming sexy seductive and the cutest grin I've ever seen... hottest body and just talented in every way imaginable especially down thing love you so much
The charm in his eyes creates magic...so magic Mike
You would never find a charming man like him
23
Roger Taylor

Roger Meddows Taylor is an English musician , multi-instrumentalist, singer, and songwriter born on July 26th,1949 in Kings Lynn, Norfolk. He was the drummer of the band Queen and wrote few of many hits such as "Under Pressure", "A Kind Of Magic" and "Radio Ga Ga". Despite being well known in Queen ...read more.
His eyes are gorgeous.
The femininity thooo
24
Omar Borkan Al Gala
What a dashing personality his eyes makes crazy
Omar is the best ever
His height, his eyes, his personality, his charming face should be at the first position
His so very handsome ever he have sweet face, he cute eye that you never seen.
25
Niall Horan

Niall James Horan is an Irish singer-songwriter and guitarist, known as a member of the boy band One Direction.
Omg why is he down here? He should be at the top! He deserve better!
How can anyone not find him the most attractive person in the world? He is kind, funny, and the hottest guy that's ever been born. I seriously love him.
One direction members are so hot and cute at the same time take Niall Horan as an example
Niall is most attractive Irish boy! I love his blue eyes and his smile
PSearch List