Best Miley Cyrus / Hannah Montana Songs
What Miley Cyrus or Hannah Montana song is the best?

1 The Climb

The perfect inspirational song I've ever listened. Awesome song.
- Anurag Singh, India
Oooh! This song makes me cry, This song reminds me of my Best Friend, Luzsiel, that is now living in Toronto. This is her favorite song! Both of us Idolize Miley, Some day Luzsiel will go home and we will buy all Miley Cyrus' Cd's! BabyLuzsy pls Come home already! I really Miss you BabyLuzsy, I love you always babe! I'll wait for you here in Philippines. Aching-Aching, Go!
It inspire me so much.. Each and every word has its significance.. And mind blowing music-
In every depressing moment I hear this song and it takes me out of the hell...
The most beautiful lyrics I ever heard in the meaning of inspirational it is her very beautiful song she sing it very clearly and happily it is the perfect song in the meaning of inspiration I like to listen her this song the best lyrics of her this song is lost but no direction my faith is shakin but I gotta keep trying
2
7 Things

It's so cool, when you listen to this you just sprew your feelings about somebody you hate and sometimes I even change the lyrics of the chorus to fit it to my life.
This song really expresses what you wanna say and it simply chills you up and is exactly the perfect one you want listen to when you are mad! simply epic and just what you want to send to your recent ex
cool! I'm not miley crazy but, this song totally rocks! I could hear it everyday if I could! everybody, vote this song cause you know this the best!
This song is precious to me is about the lives of some people we all know someone who always could this happen to you...
3
Party in the U.S.A.
woo! PARTY TIME! I love this song bsfladaad (Best song for life and death and after death) it will never get old. Great party song every time me and my sister hear it we get our american flag and start waving it around.
party! listening to this song makes me always wanna dance and groove.. totally love this song! its got beat that lasts inside my mind and it rocks! I miss it!
I voted for this song because i really love miley and I also love the USA
WHEN I HEAR THIS SONG I TOTALLY FORGET EVERYTHING ELSE It's SO GOOD! I mean everyone in the world should know this song I mean when I hear it its stuck in my head for the rest of the week! I think everyone should vote for this song. Go Miley
4
If We Were a Movie

I am In love with this song. Definitely must be in top 10!
Its really cool and awesome. When you hear this song its like ooh ooh!
I like this one cause it reminds me of old hannah who doesn't do anything bad from 2005-2007 she was cool those days.
My all time favorite! Can't believe it didn't make top 10.
Everything from the lyrics to the instrumentals are the best
5
One in a Million

this song has really got good background music as well as nice voice... I love to listen it all the time :)!
So nice song that really touch my heart hope all fans listen to it cause it's special one
God damn it! This song is so beautiful! When you find the one BELIEVE IT! Hold on to them tight!
It has something of a charm in it... A sense of longing that sounds sincere... And is mostly absent from many of the love songs out there... Its beautiful... Melodic... And simply worth a listen to remind you of someone amazingly special
6
The Best of Both Worlds

I don't know what to say about this massive song other than I love it. I also love MC. I hope she'll make more great songs also better than the 1st ranker song ( 7 things ). But I think this song is better than 7 things Listen this song and you'll like it
You get the limo out front
Hottest styles, every shoe, every colour
Yeah, you are being famous it can be kinda fun
It's really you but no one ever discovers

THESE LINES ARE MY FAVOURITE
I THIS SONG
amazing
I love this she is awesome. The best. I love this song best song ever
7
When I Look at You

Then most beautiful amazing love song ever! Played in an inspirational movie and has an amazing meaning. This song is inspirational in all ways and should be number one
Best song by Miley. I don't care what people say about her. All of her songs are just amazing. It's sweet and beautiful song by her. Also don't forget to listen to her song overboard with Justin.
It's the best song by Miley and deserved to be at number 1 position. The music is very sweet and romantic & full of love and feelings. As far now it's the best song by Miley.
This song made me cry... I'm not a big Miley Cyrus fan though I liked her show Hannah Montana and I think she's a good actress than a singer but this song made me think that Miley's a bit more than that! She's too young and who cares what age are you in nowadays? Justin Bieber for instance, howerer, I'm not a Bieber fan and far from that in the coming years. Anyway, Miley's voice here is very strong and she proved that with a minimum instrumental back-up you know what I mean and this song made me a BIG Miley Cyrus FAN! Even for this one only! But I appreciate her voice... and it's not like everyday we see a star like her
8
Wrecking Ball
This is actually the song that helped her escape from the Disney persona
Best song by Miley...Would be top 3 in few weeks...Keep voting
I am in love with this song... It should be the first one!
Other than the music video - NicholasYellow
9
We Can't Stop

Love we can't stop you are the best hannah Montana I love you Rikki LeSsen to smiley Cyrus
We can't stop. N we won't stop we run things.. Things don't run we!
Its should be at top but the starting wording is too bad
It sold more than Selena single
10
Can't Be Tamed

I think its nice how this song reflects miley these days
the music video and the song just shows how she wants to be herself and do what she wants.
powerful voice, strong lyrics make this song special
I LOVE THIS SONG! MILEY LOOKS SO GREAT IN THE VIDEO TOO!
I just don't know how this song ain't number 1 I mean this song is so wild and funy unlike her first album songs. I love it - maddogg316
I don't like that she acts like an adult now. She was much better when she acted like, well, a kid. Not hating or anything. I'm just saying she should go back to being party in the U.S.A. Miley. Again not hating. I just like her better that way. But I still love Miley. If you can see this Miley, go back to being young Miley. And I miss your show. That was my favorite show ever. Please.
The Contenders
11
Rockstar

this song is inspiring cuz' I want to be a rockstar. love you miley.
I really love this song I listen to it every day I even have a dance too it - amzo
Cheers who feel like dancing listening to this song in 100% volume... Great song
Love this song and love her voice in this song
I love this song I even set it as a ring tone
12
This is the Life

One of the best song in the world. I love all the lyrics of this song but some lines are just to good. I throw my cares up in the air
And I don't think they're comin' down. These are the best lines. This song gives me inspiration. You rock
I love your hair and it is so cute I wish I had it
This is the best song
Its awesome
13
True Friend

SUPERB! SONG "YOU SHOULD LISTEN TO IT! It's THE best, best, SONG I HAVE EVER HEAR! PLEASE PLEASE PLEASE LISTEN TO IT AND VOTE FOR IT! MAN! IT SHOULD AT FIRST!
Love it very much! Best lyrics "You don't get angry when I change the plane! "
Love love this song really know what a true friend;s about
Did she made that song about Emily osment Lilly
14
Who Said

This song is Great, I love it, its beautiful! It represents so much personality and I feel it connects with me. This song 'Who Said' has really encouraged me to do what I believe in and that it doesn't matter what others think of me, because its not their problem!
15
Nobody's Perfect

It's a very beautiful song by Miley her voice is also very beautiful after listening to this song I have now many songs of her
Yeah it's true I loove this song - SmoothCriminal
Look. I'm really a MILEY FAN. Imperfect means I'm perfect.
I just love this song. Especially the bone dance version. I really love HANNAH MONTANA. I love her CLIMB, ROBOT to
It is true that nobody is perfect Everybody (including me) makes mistake
I'm a big fan of Miley/Hannah and I'm sure that she also make mistakes!
16
See You Again

best miley cyrus/hannah montana song ever! I love this song so much, its the only miley cyrus/hannah montana song a like
I don't know what else to say other than I love it. I really don't care for miley cyrus but I really do like this song just because I think everyone can relate to it. but its not a really slow song its a fun upbeat song that everyone can have a good time with.
It reminds me so much of when there's someone I miss dearly and I just can't wait to see you again its just one of those songs that are true.
I grew up listening to this song. So many people think Miley has changed too much... NEVER!
17
Wherever I Go

18
Just Like You

Please, GLEE, do a cover of "Just like you". It will be awesome.
19
Fly on the Wall

I'm shocked this is all the way down here... I double checked the top 10 to make sure I didn't miss it but wow... what's it doing down here? My favourite along with Rockstar and 7 Things.
This song is so unique how come it can't be in the top ten
I just can't listen to this song just once I repeat it about 4 to 5 times a day its her best single from her first album Breakout
20
Let's Get Crazy

-Life is just a party so come as you are.
I love this song iam mad at this song.
Cool
Amazingly sang
Ill alvz remain a huge fan of Miley Cyrus
Fallen for her melodious voice too
21
SuperGirl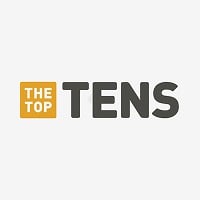 Supergirl is the superhero name of Kara Zor-El, cousin to Superman. She was created by writer Otto Binder and designed by artist Al Plastino in 1959, and she first appeared in Action Comics, in whose first issue Superman himself was introduced. ...read more.
Awesome! The message of 'girl power' is beautiful!
I quite like this song not love ok.
22 Twinkle Song
23
I Hope You Find It

It's a beautiful song. I love it.
"These clouds are going nowhere baby, rain keeps coming down
I just thought I'd try to call you baby, for you've gone too far out of town
And I hope that you get this message that I'm leaving for you
cause I hate that you left without hearing the words that I needed you to.

And I hope you find it, what you're looking for
and I hope it's everything you dreamed your life could be, and so much more
and I hope you're happy wherever you are
I wanted you to know that nothings gonna change that
and I hope you find it. "
The last song is the best movie ever. The songs "I hope you find it" is the best song ever. It's so romantic. I love this song. Miley has a great voice. Love her.
Critically appreciated song.
True mature song of Miley.
This kinda GREAT song was not expected to come from Miley Cyrus.
Best song of her carrier
24
Hands of Love

25
You'll Always Find Your Way Back Home

I love the song... I mean the lyrics... It same with my life... We can change anything but we can lie ourselves... Nobody perfect!
Great song! Must listen!
26 Don't Wanna Be Torn
27
Dooo It!

28
Hoedown Throwdown

My god! That was an awesome song with great beats!
Evan a Child in my neighborhood Loved it!
~~Chinny Krishna, India~~
29
Every Part of Me
Awesome love this song
30
Breakout

Good starting song of Miley's first album with the same name
Of this song I will continue to listen to her rocking good voice in the future in new great songs
31
Who Owns My Heart

I love this song very much... Thanks miley.. This song makes me happy... The tune s too good... Miley rocks..
This is such an awesome song lyrics, music everything is just amazing does not deserve to be on 17 it should be way high up at least in the top 10 come on every one just listen to it
Best and Rocking song ever! It should be in top ten list...
Miley is very cool girl I like her very much...
This song really runs through my veins! I love it
You can totally dance to that song! It's very happy and the lyrics are easily memorized.
32
I Wanna Know You
This song is really amazing thumps up
33
I'm Still Good

34
These Four Walls

The first time I heard this song, I thought it wasn't Miley's style. But then I listened closely to the lyrics, how she sung it, and the meaning behind the song. It was amazing. I cried listening to this song.
Her voice really shines in this one, it's slower than most of her songs but has a lot of meaning. I love the lyrics and the pace, and overall it comes to a beautiful and inspiring song.
A very beautiful song, Miley sings it with full emotions and voices, a very meaningful song. The music video is very good too.
35
Start All Over

36
We Got the Party

a duet with jonas brothers it should be 1 - theferbinator
37
I Got Nerve

I got the nerve is the best song ever I even got a dance for it for school I even did a slide show on her she is the best I always got her new songs in my head but this is the best
Girl dis is fabuluss girl I love it its ma favorite I love you hannah motnana your great fab I love it why is my comment saying its poor that's racist
38
Liberty Walk

This is my favorite Miley Cyrus song! I love her rap and the music and all of it! It should be number one in my opinion! It's amazing!
Awesome song by miley. Music is marvelous, she looks cute and great in the video. Attitude filled song. I love it. Compose many more like this one
It's a fabulous song with great lyrics. Miley's voice is very very very nice. Fantastic music.
Amazing inspirational song I've heard... Like Miley is telling us from bottom of her holy heart
39 Barefoot Cinderella
40
Inspired

41
Stay

This song makes me remember how I would feel when I would leave my loved ones. I love this song. Why the hell its on 23 gosh! Well keep on voting guys - dontmesswidme
Beautiful slow song. Deserves to be in the top 10.
This song is lovely. Please vote this and listen to this at YouTube.
Loved this
It surely must be in top 10!
42
Butterfly Fly Away

Best than the others. Deserves to be in the top ten definitely. Like it's just so amazing and beautiful and I wish that I could listen to the words because I need to know that everything will be okay y'know. I wish someone would make this higher.
LOVE this song! It expresses emotions and I think it's really about growing up and just being happy! LOVE IT!
Okay a small song but worth a long time listen... its lyrics is amazing and chorus is beautiful... I love this song.. so pleasing to hear..
43
Malibu

One of her best. Deserves more recognition and is one of my favorites. - AngelOfTheSkyStarsMoon
44
I Miss You

Aw I love this song so much because it can relate to other people as well as Miley and also because people could be missing someone in there family, When a family member of mine passes away I always will be listening to this song because it can remind you of them better.
I personally think this is such a touching song! Makes me cry every time. I could just imagine losing your grandfather like that...
You know I can experience her pain when she sang this song. My own grandfather died a few months ago. Every time I hear this song I remember him
I love this song and you too
45
Goodbye

How can anyone not like this song? It has a wonderful music and the lyrics. According to me this song is good enough to at least give it a try. - mohit100
This song has a lot of meaning to me
Hey...
Why this song is no.51?
This song proves that Miley is really an amazing singer and the lyrics are awesome...
It makes me cry... But still I love it..
BEST BREAKUP SONG EVER...
46
Bottom of the Ocean

I love this song it should be like in the top ten its beautiful! It is a really sad song and very relatable. It's about losing someone and I love it always bringing tears to my eyes. Wish I could see Miley like this all the time.
Touchy song...am a very big smiler...love ha so much
47
Forgiveness and Love

Cause In The End NO ONe Losses Or Win THe Story Be-gains again and again with forgiveness and love these are the lines which I love to listen my younger brother always say this song my Favourite song And I agree with him ;D
Dude you really think people got time to read thoese lyrics I don, t you just cut and coppies or just typed but it did waste your time.
48
Adore You

49
Make Some Noise

50
Robot

That song is just so good! It's even better live than on the CD...
A great song lost at the end of her last album
Best song by Miley... Should be placed at least in top 5
Ohh, this song is just amazing! An't believe its all the way down here!
PSearch List