Greatest Hard Rock Artists
The best hard rock artists of all time. No Jethro Tull on this list so you can take your pansy little flute and go home.
The Contenders: Page 2
21
Queensryche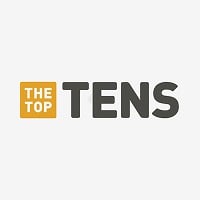 Queensrÿche is an American progressive heavy metal band formed in 1982 in Bellevue, Washington, out of the local band the Mob. They released their self titled EP in 1984, but didn't gain notoriety until the release of their critically acclaimed album Operation: Mindcrime in 1988. As of now, they ...read more.
I saw them when they started in a living room party in Kirkland WA and 35 or so years later I still love cranking all their tunes especially jet city woman
22
Scorpions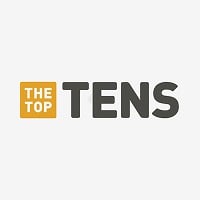 Scorpions are a German rock band formed in 1965 in Hanover by Rudolf Schenker. Since the band's inception, its musical style has ranged from hard rock to heavy metal.
should I explain why I've voted for scorps? words are not enough t describe them... you know I've seen a lot of great hard rock bands live... but no one like scorpions... their energy, their talent and klaus meine voice are unrepeatable and if they were americans they would have been officially no1!

Scorpions - The Band that defines Rock Ballads. They were the first hard rock/heavy metal band to really show that even Hard Rock can display emotions. A Band built on the philosophy of Friendship and Friendship alone, kick ass live even after fifty years: Riffing Machine Rudolf Sheckner and Klause Maine (By far the man with the best Rock Voice) are standouts... There are so many Still Loving You, Wind of Change, When the Smoke is going Down, Always Somewhere, Send me and Angel... the list is truly endless... On the other hand, you had Rock You Like a Hurricane, Blackout, No One Like You, Alien Nation, Raised on Rock etc. By far pioneers of the genre... One of those bands that define the genre of Hard Rock... I agree Led Zeppelin, Guns N Roses, AC/DC and all great but Love it or Loathe it, they would have been in the top 5 if they were Americans or British... They deserve to be in the top 5 at least if not Top 3
These guys have just put out their 21st album and after 35 years are still kicking a** LIVE!! Plus they are some of the nicest people you could ever meet. They still show us why Scorpions got a sting!!!! Keep rawkin guys.
This is my favorite hard rock band from the 80s with good European hits such as still loving you and wind of change and even rock you like a hurricane
V 17 Comments
23
System of a Down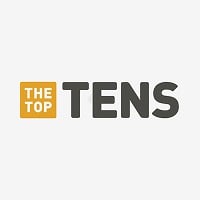 System of a Down formed in 1994 as an Armenian-American Nu Metal group from Glendale, California . The band name is sometimes shortened to System or SOAD. ...read more.
Who the hell is japan x?! I've never even heard of them and when I listened to them they sucked! system is a lot better than A7X, and nirvana just really sucks. Tool also deserves to be ahead of them. Japan x shoudnt even be considered hard rock, let alone number 1 - Flying_spidermonkey
Number 15?! Really? System of a Down is by FAR the best hard rock band around. You know why? Because there is absolutely no band that can ever compare to their mix of heavy guitar and drums mixed with God-like vocals in every single song. Radio/Video is one of my personal favorites. Vote until they're number 1!
System Of A Down is the GREATEST HARD ROCK BAND IN MY WHOLE LIFE! They have their own style and genre. They are BETTER than ALL of the band listed above! Serj Tankian can do many GREAT voices! The GUITARIST, THE BEST GUITARIST EVER! They should be the best among the best!
System of a Down was one of the most original bands at their time, I can't stop listening to them!
V 7 Comments
24
Jimi Hendrix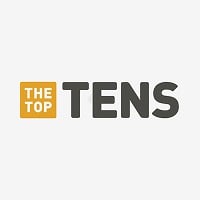 Jimi Hendrix (born November 27, 1942 - September 18, 1970) was an American rock guitarist, singer, and songwriter . Although his mainstream career spanned only four years, he is widely regarded as one of the most influential electric guitarists in the history of popular music, and one of the most celebrated ...read more.
One of the most innovative guitarists of all time, played with his soul more than his mind.
Jimmy qould recommend u turn off the computer,pug in the guitar,and let the smoke roll.
Awesome guitarist
Just love him. he's the one of the best guitarist, on the planet
He's only known for his guitar skills, but his song writing style was very original. at the time no-one had heard anything a heavy as Hendrix. in my opinion, this makes him a legend, the guitar skills is just an amazing bonus. - gemcloben
V 1 Comment
25
Pantera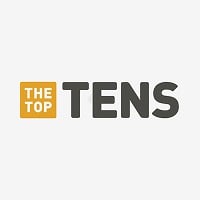 Pantera was an American Heavy Metal band formed in 1981 by guitarist Dimebag Darrell and drummer Vinnie Paul. The band started out as a Glam Metal act in the 1980s with little success. After discarding their original lead vocalist and enlisting Phil Anselmo, the band signed a major record deal with ...read more.
Pantera is amazing. All of the members are excellent musicians, and all of their songs reach the perfect balance of technique, heaviness, style, rhythm, and melody. Easily one of the definitive metal bands of the 1990s, and by far the kings of groove metal.
the most underated rock band of all time. dimebags guitar riffs are lengendary, the music world took a major loss when he was taken. R.I.P. dime
I love this band, the song I like the most is cowboys from he'll and let's hope dine bag is playing hard rock up their
Pantera is the best band ever! definitely wipes the floor with the others!
V 5 Comments
26
Megadeth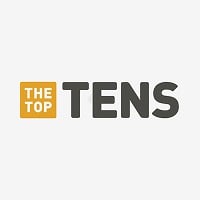 Megadeth is an American thrash metal band from Los Angeles, California. Megadeth was formed in 1983 by guitarist Dave Mustaine and bassist David Ellefson, shortly after Mustaine was fired from Metallica. They have released 15 studio albums to date, and have gone through many lineup changes, with Dave ...read more.
Great heavy metal band and dave mustaine is one of the greatest guitarists ever!
f***ing amazing countdown to extinction
Just listen to Holy Wars, Ashes in your mouth, Good Mourning/Black Friday, Tornado of souls, Five Magics, Skin O my Teeth, Hook in mouth, The Scorpion
To just name a few. The greatest, most technical, metal band with the best songs and the most amount of great songs!
27
Def Leppard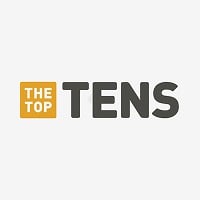 Def Leppard are an English rock band formed in 1977 in Sheffield as part of the new wave of British heavy metal movement.
I've came here to say that definitely leppard is the band ever I've been to their concerts 4 times and they rocked my favorite songs from them are pour some sugar on me, bringing on the heart break, photograph, and animal so people vote for vote for definitely leppard and go see them in concert but you don't have to but they are awesome, thanks put your thumbs up if you agree with me P.S. sorry I didn't put any punctuation at the end of each sentence BUT PLEASE VOTE FOR definitely LEPPARD
What why is definitely leppard all the way down here they should be in the number 1 spot I mean come on people but its just my opinoin and I'm just saying if any of you don't know who definitely leppard is than go on youtube and listen to their songs like pour some sugar on me, bringin on the heart break/animal, photograph believe me you'll know what I am talking about so vote for definitely leppard please
I HAVE A QUESTION WHY IS definitely LEPPARD DOWN HERE THEY ARE THE BEST AND SHOULD BE IN 1SPOT DOES ANYONE AGREE WITH ME I KNOW I DO. I GREW UP LISTENING TO definitely LEPPARD AND SO HAVE MY PARENTS. NOW DAYS TEENAGERS LISTEN TO CRAPPY POP MUSIC WHY can't ROCK N ROLL BE MORE POPULAR THAN THIS CRAPPY POP MUSIC
Definitely leppard should have been 1st place
V 11 Comments
28
Whitesnake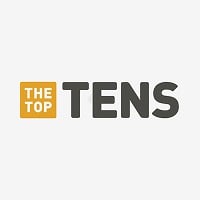 Whitesnake are a rock band formed in England in 1978 by singer David Coverdale, after his departure from his previous band Deep Purple.
Love all Whitesnake but especially the heavy blues sound of the 1978-1984 version
Whitesnake has had the best drummers in the world and also two perfect albums! What are they doing so low on this list?
The singer is already over 50 and still has an amazingly strong and powerful voice! Oh hail whitesnake!
29
Rainbow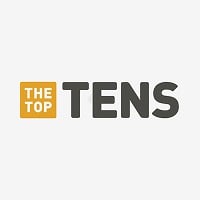 Rainbow are a British rock band led by guitarist Ritchie Blackmore from 1975 to 1984 and 1993 to 1997. They were originally established with Ronnie James Dio as the lead singer and lyricist. Rainbow were ranked No. 90 on VH1's 100 Greatest Artists of Hard Rock. The band has sold over 28 million albums ...read more.
In the dio years they are by far in the top 10 greatest rock bands ever and ritchie blackmore is the guitar king. He wrote smoke on the water case closed
Strange discography: one of the greats when Dio was in the band, then increasingly awful afterwards.
30
Europe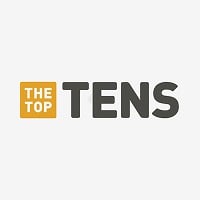 Europe is a Swedish rock band formed in Upplands Väsby, Stockholm in 1979 under the name Force by vocalist Joey Tempest, guitarist John Norum, bassist Peter Olsson and drummer Tony Reno.
How can you people forgot about one of the greatest hard rock band of all time!
One of the best bands ever. Their 4 latest albums are better than the golden era albums, and way better than the sum of all the XXI century releases of all the other bands in this list.
The Final Countdown & Out of This World are two of history's greatest albums - jrodz
One of the most underrated band in the history of hard rock! Their most played song 'The Final Countdown' is tottaly different from their other songs! Most of the people have never heard Europe first two albums which are heavy metal oriented! In the recent time, since the reunited in 2004 they released 4 albums and they are great especially the last one 'Bag of Bones'
And remember that they are not just the band that did 'the final countdown' becouse if you think that and called yourself a hard rock fan you're losing a lot!
31
Five Finger Death Punch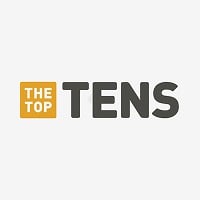 Five Finger Death Punch is an American heavy metal band from Las Vegas, Nevada. Formed in 2005, the band's name is derived from a fictional martial arts maneuver in the 2003 film Kill Bill.
These guys are great! You really feel the emotion in their songs, from more balladic songs like Far From Home and Remember Everything to powerful songs like Never Enough and Hard To See
They should be higher they are really good
I can't stress enough how much I love them, even though I'm only eleven years old. I even memorized their names and instruments. Ivan Moody-Vocals, Jeremy Spencers-Drums, Chris Kael-Bass, Zoltan Bathory-Guitars, and Jason Hook-Guitars.
32
Mudvayne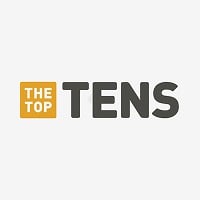 Mudvayne was an American heavy metal band from Peoria, Illinois formed in 1996. Originally from Bloomington, Illinois, they are known for their sonic experimentation, innovative album art, face and body paint, masks and uniforms.
Dig...
The greatest HEAVY metal song in the past 10 years. Their bassist still blows me away every time I watch the music video.
The "Forget To Remember" song is one of the graetest ,ever. The rythm makes your sick
33
Motley Crue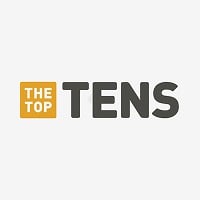 Mötley Crüe was an American metal band formed in Los Angeles, California on January 17, 1981. The group was founded by bassist Nikki Sixx and drummer Tommy Lee, lead vocalist Vince Neil and lead guitarist Mick Mars.
MOTELY CRUE YOU'RE awesome COME ON PEOPLE VOTE FOR MOTLEY CRUE / GUESS WHAT GUYS ON YOUTUBE JUSTIN BIEBER IS GETTING TONS OF DISLIKES ON THE SONG BABY FT LUDACRIS IT HAS LIKE 2 THOUSAND DISLIKES PEOPLE PLEASE HELP ME BY DISLIKING THE VIDEO THUMBS UP IF you AGREE WITH ME IF you WILL GO ON TO YOUTUBE ON JUSTIN BIEBER BABY FT LUDACRIS THE ONE THAT HAS ALMOST HAS 700 MILLION VIEWS I'm ON THAT WEBSITE ALL THE TIME TO SEE WHAT PEOPLE WHO DISLIKE THE VIDEO AND TELL YOUR FRIENDS TO DO THE SAME YOU GUYS CAN CHAT WITH EACH OTHER MEAN THINGS ABOUT IT PUT A THUMBS UP IF YOU AGREE
Haunting guitars that stays in your brain and heart forever... America's sex pistols, only better! Nikki sixx bad boy from hell in the early 80's. Tommy lee, one of the best, awesome musician and Vince Neil's screaming trash vocals... Mind blowing. (they absolutely cannot be lower then "TOP TEN" on my list!
Should be in the top 10. This band is right up there second to Guns N' Roses. How are they so low. Take off the head phones. Turn it up on real speakers. The way it was meant to be heard. If your under 15 years old walking around with Beats on. You don't need to be voting on here. Try seeing bands live. I've seen most of these bands and 50% of the bands listed in the top 30 sound like crap live. This band has sold out shows for longer then most bands on here.
Lovin this band since I started listing to classic rock!
Go Mötley Crüe!
V 9 Comments
34
The Rolling Stones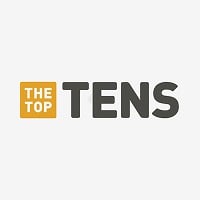 The Rolling Stones are an English rock band formed in London in 1962. The first settled line-up consisted of Brian Jones (guitar, harmonica), Ian Stewart (piano), Mick Jagger (lead vocals, harmonica), Keith Richards (guitar), Bill Wyman (bass) and Charlie Watts (drums). ...read more.
Am I the only one that thinks their 3000 times better then nickel back and Metallica? They are brilliant I would consider them hard rock. Gimmie shelter is amazing hard rock, can't you hear me knocking
What PEOPLE THE ROLLING STONES 126? What the @#$% is wronh with you
35
Rage Against the Machine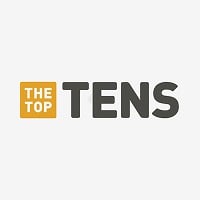 Rage Against the Machine is a rock band formed in Los Angeles, California. The band consists of vocalist Zack de la Rocha, bassist Tim Commerford, guitarist Tom Morello and drummer Brad Wilk.
Guitar (Tom Morello) - Creative, imaginative, unique, energetic, brilliant.

Bass (Timmy C) - Hip-Hop or Funk bass in an otherwise heavy metal (instrumentally) band. One of the best rock bassists ever.

Drums (Brad Wilk) - Very explosive heavy metal drumming.

Vocals (Zack de la Rocha) - Angry, energetic, passionate, rapping.

Lyrics (Mostly Zack, sometimes Tom helped) - Political complex issues addressed. - LedSabbath
One of the greatest political bands in my opinion...
36
Ratt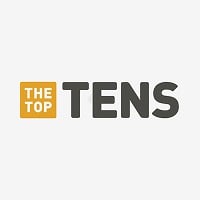 Ratt is an American heavy metal band that had significant commercial success in the 1980s, with their albums having been certified as gold, platinum, and multi-platinum by the RIAA.
Did I miss them? Please don't tell me that Ratt has been left of a list that includes some VERY obscure bands. They are top 20 easily.
37
Ozzy Osbourne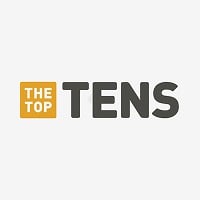 John Michael "Ozzy" Osbourne was born on December 3, 1948. He is also known as ''The Prince of Darkness''. Ozzy is an English singer, songwriter, and television personality. He rose to prominence in the early 1970s as the lead vocalist of the band Black Sabbath. Osbourne was fired from Black Sabbath ...read more.
Common man 95? The main man in Black Sabbath :. The epic theme of Black Sabbath was because of this man right here Ozzy=Awesome so please vote for ozzy and make him go to the top
Thanks
He is the Prince of Darkness and the Godfather of Heavy Metal! He needs to be much higher on the list. Long live the Prince of Darkness!
What he must be the 4th
OZZY = BOMB MAN. WE NEED YOUOZZY. YOU ROCK MAN. YOU IS the BOMB. Ozzy WE LOVE YOU, OZZYMAN
V 1 Comment
38
Slayer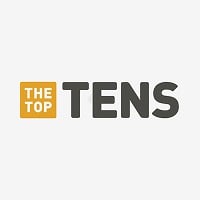 Slayer is an American thrash metal band from Huntington Park, California, formed in 1981 by guitarists Jeff Hanneman and Kerry King. They rose to fame with their 1986 album Reign in Blood, and is credited as one of the big four of thrash metal bands, the others being Metallica, Megadeth, and Anthrax. ...read more.
I agree, it's SLAYER? These guys eat Metallica then poop out their unborn babies... Honestly...
WHATT Slayer, whats wrong with you people. Metallica overrated as hell
39
Alice in Chains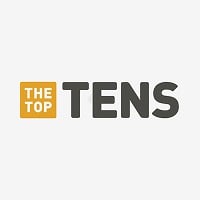 Alice in Chains is an American rock band formed in Seattle, Washington, in 1987 by guitarist and songwriter Jerry Cantrell and original lead vocalist Layne Staley.
46 on the list of hard rock artist, amazing! Think there needs to be a reality check, since this is one of the most realistic rock bands around. No fluff/honest music. As a group they hit on all levels, definitely deserve a higher rating than this...
Really #46, I can't believe these guys are so far down on this list, they are definitely better that a lot of the others above them. Need to get more votes for these guys... Great hard rock band.
the greatest,the most dark and deep grunge band of all time, and one of the bestv singers
They are definitely better then Nirvana - Sabbath
V 8 Comments
40
Static-X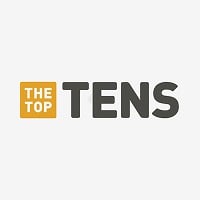 Static-X formed in Los Angeles in 1994. ...read more.
They kick ass. Its that simple
PSearch List
Recommended Lists
Related Lists

Top Ten Best Classic Hard Rock Artists (1970-1992)

Top Ten Hard Rock Artists of the 21st Century

Most Overrated Hard Rock Artists

Top Ten Music Artists that Have Both Power Metal & Hard Rock Songs

Greatest Heavy Metal/Hard Rock Vocalists
List Stats
16,000 votes
225 listings
12 years, 98 days old

Top Remixes (46)

1. Led Zeppelin
2. Queen
3. Blue Oyster Cult

MattMartin23

1. Guns N' Roses
2. Aerosmith
3. Metallica

jeto17

1. Led Zeppelin
2. Guns N' Roses
3. Deep Purple

zxm
View All 46
Posts
Error Reporting
See a factual error in these listings? Report it
here
.