Top Ten Hardest Logos To Draw
Drawing is a fun thing to do in life. Whether it's flags, fictional characters, foods, etcetera.

Logos are one of them. Some of them are very easy. But some of them are pretty tricky to draw. So without further ado, here are the top ten logos that are the hardest to draw.

Feel free to add any logo that seems hard to draw.
The Top Ten
1
Starbucks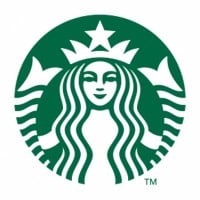 Starbucks Corporation is an American coffee company and coffeehouse chain. Starbucks was founded in Seattle, Washington in 1971. Today it operates 23,768 locations worldwide, including 13,107 in the United States, 2,204 in China, 1,418 in Canada, 1,160 in Japan and 872 in South Korea.
Very hard indeed.
How is that possible to draw
Yeah, it looks pretty hard to draw. - NickelodeonYesAddminNo
2
Boston Celtics

The Boston Celtics are an American professional basketball team based in Boston, Massachusetts. They are specifically known for honing infamous players such as Larry Bird, Bill Russell, Paul Pierce, and more. They are also known for having the most championships in NBA History, with 17 total.
3
Lamborghini

Automobili Lamborghini is an Italian brand and manufacturer of luxury sports cars and SUVs based in Sant'Agata Bolognese and tractors Lamborghini Trattori in Pieve di Cento, Italy.
Hard but did draw it eventually Like a pro! 😎🙂🙂🙂🎨🎨🤗 keep using this website to draw cool things!.
4
Florida Panthers

The Florida Panthers are an American professional ice hockey team based in the Miami metropolitan area.
5
Nestlé

6
Chef Boyardee

7
Cleveland Cavaliers

The Cleveland Cavaliers, also known as the Cavs, are an American professional basketball team based in Cleveland, Ohio.
8
Plants vs Zombies

9
Porsche

10
PBS
WHAT this is easy to draw
The Contenders
11
Manchester United badge
VOTE NOW OR DIE
12
Little Caesars

13
Firefox

14
Alfa Romeo

Alfa Romeo Automobiles S.p.A. is an Italian luxury car manufacturer, founded by Frenchman Alexandre Darracq as A.L.F.A.
15
Philadelphia Eagles

The Philadelphia Eagles are a professional football franchise based in Philadelphia, Pennsylvania. The Eagles compete in the National Football League as a member club of the league's National Football Conference East division.
16
Tampa Bay Buccaneers

The Tampa Bay Buccaneers are a professional American football franchise based in Tampa, Florida. The Buccaneers currently compete in the National Football League as a member team of the National Football Conference South division.
17 Manchester City badge
18
Washington Redskins

The Washington Redskins are a professional American football team based in the Washington, D.C. metropolitan area.
BAdd New Item